Home
Tags
Posts tagged with "1994"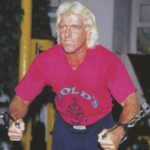 SUPERSTARS BEIM TRAINING: IRON MEN! Got another piece of gold for you all, I cannot empathize how cool these batch of magazines are from 1994....
Throughout the decades, the NWA / WCW has left quite the legacy of unforgettable moments. Ric Flair winning the NWA Championship at Starrcade 1983,...