Throughout the decades, the NWA / WCW has left quite the legacy of unforgettable moments. Ric Flair winning the NWA Championship at Starrcade 1983, Sting winning that same title at the Great American Bash 1990, Hulk Hogan joining the nWo at the 1996 Bash at the Beach, and Goldberg winning the WCW Championship at the Georgia Dome would all easily qualify.
However, perhaps the one act they did in an attempt to turn the perception of WCW from a southern rasslin (R-A-S-S-L-I-N that's rasslin!) company to an empire that could match the panache of Vince McMahon's World Wrestling Federation was to sign away the WWF's most successful wrestler of the 1980s . . . that being Hulk Hogan.
BUT they couldn't just sign him . . . no, that's not thinking big enough. They had to do it live on the June 11th, 1994 edition of WCW Saturday Night at the Disney MGM Studios. It was there we had a ticker tape parade with onlookers following the car to give the impression that there were far more people than there really were on set. We also had a very organic placement of a WCW plus HULK = #1. It read like a tweet that would scroll on the bottom of the screen during an ep of Raw . . . and we had a man on stilts.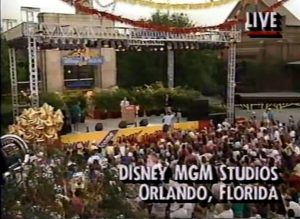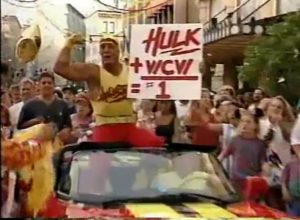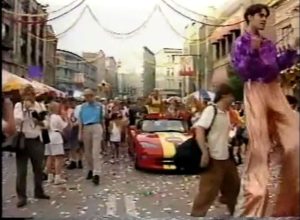 They cut into my taped Terry Taylor vs Tex Slazenger match for that?!? Yes, they did.
Next came the ceremonial signing of the contract by the Hulkster.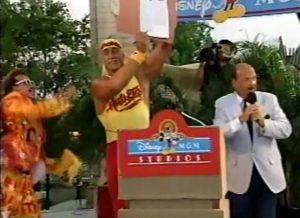 Hogan calls out Ric Flair immediately . . . no stopping off to challenge Larry Zbyszko for the TV Title.
We then go to the press which features a stealthy Randy Hogan taking ardent notes on the proceedings.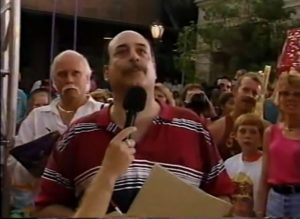 Question #1 – What do you plan to accomplish? (He obviously was spaced out during Hogan's promo)
Hogan cites Thesz, Georgeous George, and Harley Race in noting that he wants the winner of the unification match between NATURE BOY RIC FLAIR and Sting.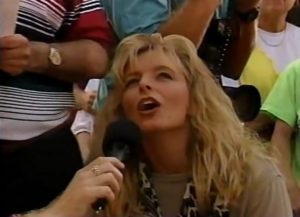 Question #2 – A fetching young lady asks what he misses most about being away from wrestling and what he's most looking forward to?
Hogan misses the Hulkamaniacs brother and can't wait to beat "each and every contender" (hmmm . . .) until wrestling Flair.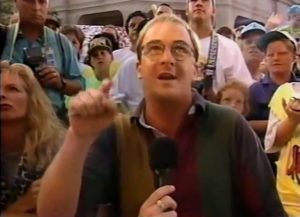 Question #3 – This man most resembles a smark of all the press since he cavalierly mentions the WWF. He asks Hogan on the comparison of Joe Montana going from the 49ers to the Chiefs.
Hogan takes this opportunity to let everyone know that the Big Man Upstairs created Hulkamania on the 8th Day. Thanks Hulk. You may as well have said I'm just here so I won't get fined.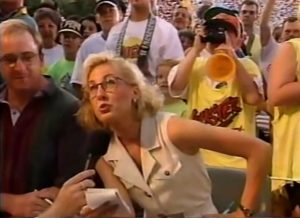 Question #4 – Ughhh . . . What wrestler do you most like to wrestle? No reason for subtlety here.
RIC FLAIR!!!!!!!!!!!!!!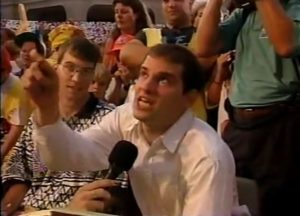 Question #5 – Hulk's son Nick wonders if Hulk can beat Ric. Do you really think you can beat Ric Flair?
Hogan'll break him BROTHER!
We then go back to Center Stage where Tony Schiavone and Bobby Heenan wrap things up for the week and Heenan reacts exactly how you would want and expect him to.