"The WWF has cancer… because of Ric Flair. And the kind of cancer Flair gave the WWF, is the slow-eating kind of cancer. It's not quick. I'm not gonna let Ric Flair kill what I created — me. The WWF is mine! I created it! I'm not gonna let Ric Flair kill what I created! Because I'M gonna kill what I created! I'm gonna kill it! I'm gonna kill my creation! I'm gonna inject the WWF with the lethal dose of poison!
If anybody is gonna kill my creation, I'm gonna do it! ME… and the nWo."
– Vince McMahon [x]
With this promo by Mr. McMahon, a poison was injected into the World Wrestling Federation with the arrival of Scott Hall, Kevin Nash, and Hollywood Hulk Hogan at the 2002 No Way Out PPV.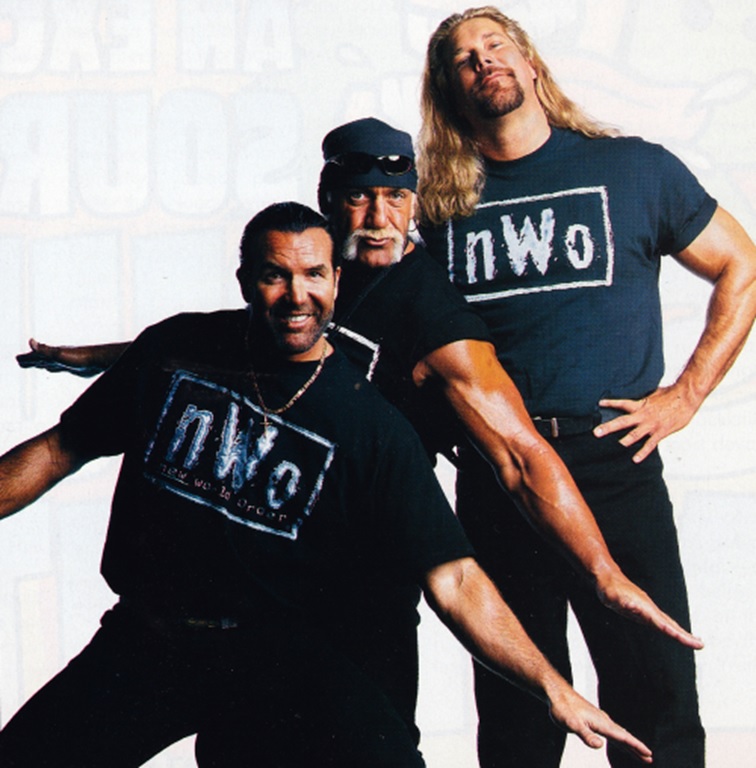 The idea was to have the nWo come in and take over the World Wrestling Federation in their storylines, but Pro Wrestling Torch reported that there actually was legitimate concerns from people backstage due to the three being "strong personalities with controversial pasts". Given the timeframe with the WWF's roster being overloaded due to the failed WCW/ECW Invasion from the previous year, it's not hard to imagine how upsetting it would be to see more names dumped into the main event scene if you were a midcarder. Hell, several of the guys probably had first-hand encounters of Hall, Nash and Hogan's bullshit when they all worked together!
Still – the idea of the New World Order being thrown into the World Wrestling Federation wasn't something Vince McMahon took lightly. McMahon didn't just want to rehash the WCW idea, he had plans of creating a sort of nWo/DX with the three original members leading the pack. Pro Wrestling Torch explains:
"There is serious consideration being given to having Shawn Michaels be part of the NWO/DX angle as an active wrestler. He met with McMahon several weeks back, which is why he hosted WWF Excess that same weekend. Talks have gone well and the WWF believes mixing in Michaels (an original DX member) with Nash, Hall and perhaps Hogan could create a new synergy that hasn't been seen before. There is no talk of former NWO and DX member Sean Waltman to be part of the angle, although he could be a late addition. He is healthy and ready to return to the scene at any time.
Triple H, it appears, won't need to align with Nash now that Nash will have partners in Hall, Michaels and perhaps Hogan. Instead, Triple H will be the babyface foe for the heel NWO/DX group.
McMahon has suggested that after the [planned but delayed roster] split, the NWO/DX group will be part of both shows, playing up the idea that 'they don't work for the WWF' and 'can do whatever they damn well please'. That way [McMahon] can get 'ratings benefits' for both Raw and Smackdown out of the new acquisitions."
– Pro Wrestling Torch (January 19th, 2002)
Obviously, the nWo angle didn't go the course that Vince had apparently planned for it to go. Scott Hall had an incident within weeks of his WWF return, embarrassing himself by getting wasted in a hotel bar before Smackdown tapings. Even though he was only there visiting friends and not working the show, Hall had to have people carry him back to his hotel room. Throw in the fact that Hulk Hogan was also receiving major adulation from the crowds for his WWF return, and the idea of the nWo being the major heels running rampant in McMahon-Land unraveled quickly.
Still though… the nWo did manage to go on well after their WWF expiration date: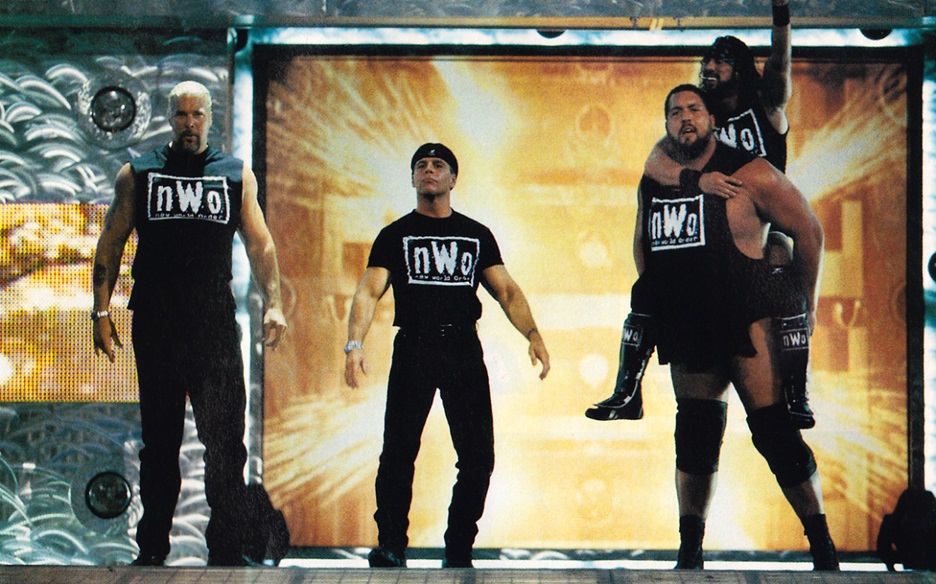 *shudders*
Thankfully, the New World Order's debut in the WWF up to WrestleMania was still entertaining for the fans out there still dealing with the loss of WCW. As long as nobody brings up torn quads or Booker T. being added to the nWo, I think you can view the WWF reincarnation as a success. Kinda.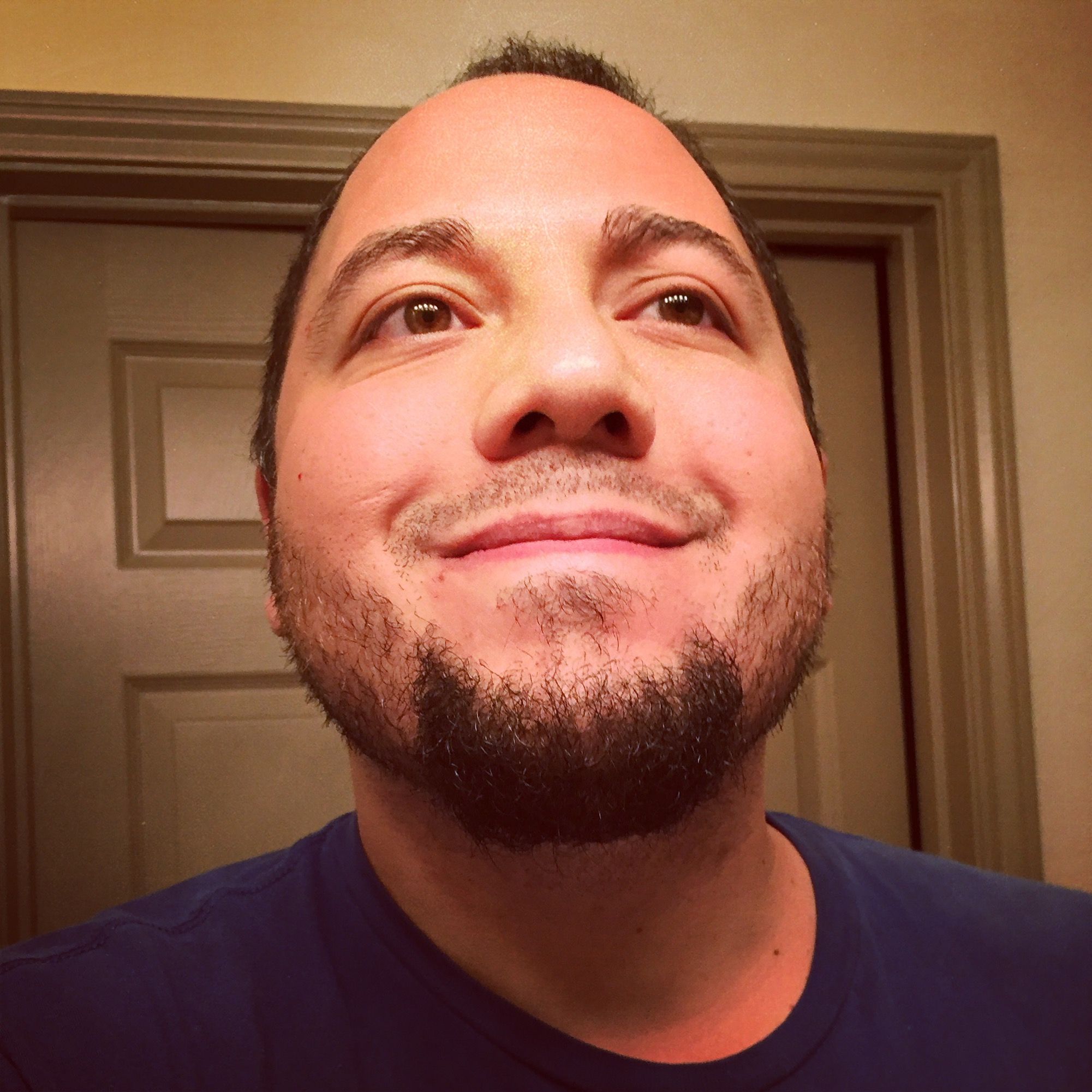 38-year-old World Championship Wrestling fanatic/collector/hoarder. Safety officer by day, scanner of wrestling magazine by night.
He's got posters on the wall, his favorite rock group's KISS.