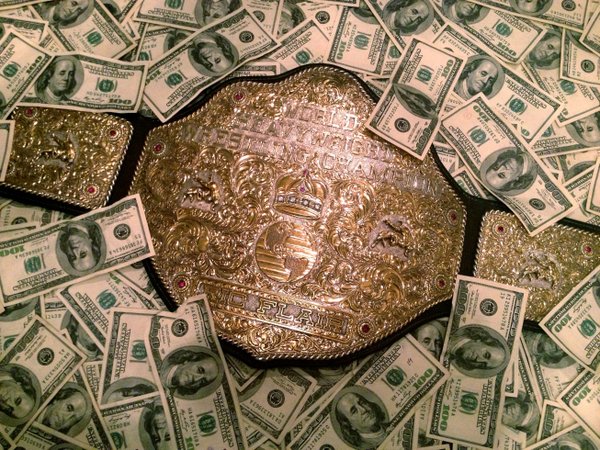 On February 14th, 1986, Ric Flair revealed the newly designed NWA World Heavyweight Championship title around his waist at Battle of the Belts II. The "Ten Pounds of Gold" NWA world title had been replaced with the "Big Gold Belt", and in his interview before his main event match, Flair made sure to emphasize the fact that the new championship was made up of "$35,000 of gold, silver, diamonds and rubies":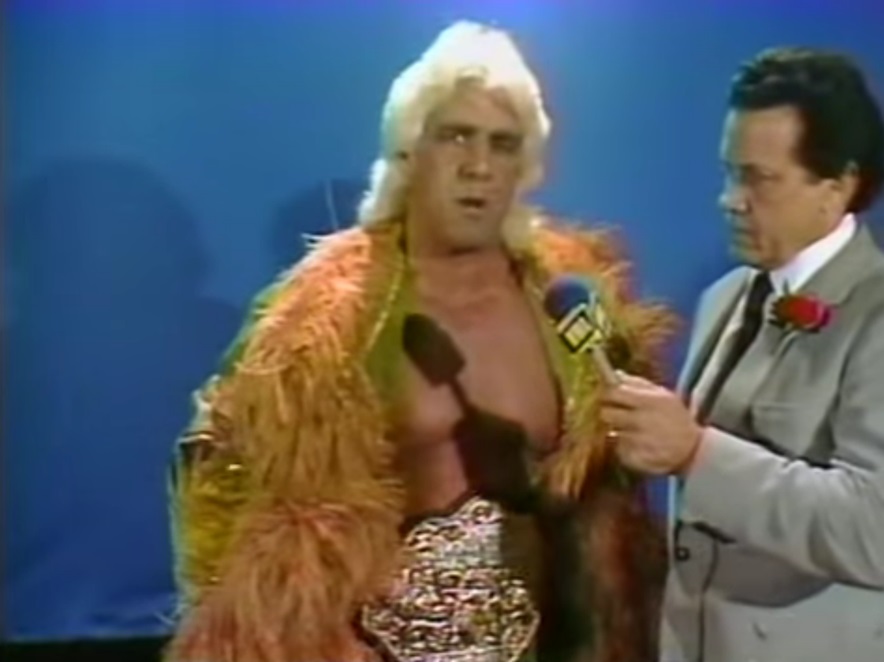 The NWA World Heavyweight Championship would eventually be recognized as the WCW World Heavyweight Championship once Jim Crockett Promotions was bought out by Ted Turner and over the title's history, Big Gold would find itself in the hands of many different owners (some less deserving than others). Over the years, Big Gold would be dented, scratched, painted over, re-cast, re-leathered, re-molded, re-branded and eventually retired officially by the WWE, but the design will always be seen as wrestling fans as the true symbol of excellence. The classic design and instantaneous visual connection of Big Gold Belt to a CHAMPION even helped it cross over into other sports where football and basketball stars would pose with replica titles after their biggest victories: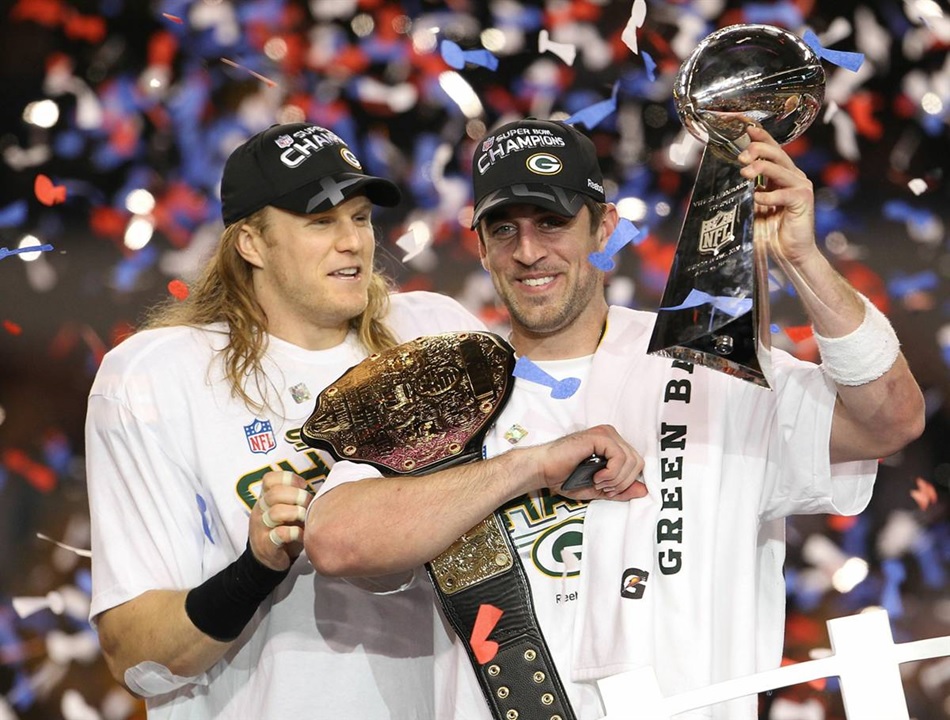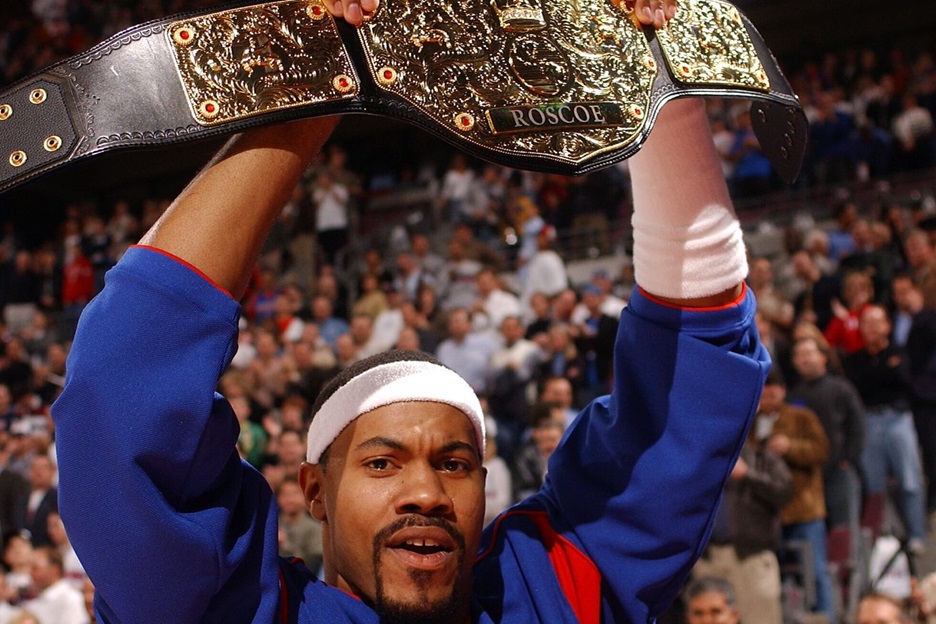 Happy 30th birthday, Big Gold Belt. Enjoy your early retirement with the full knowledge that even though you're no longer on TV, your undeniable reign as the greatest championship title of all time will never be contested or threatened.
The Big Gold Belt Photo Gallery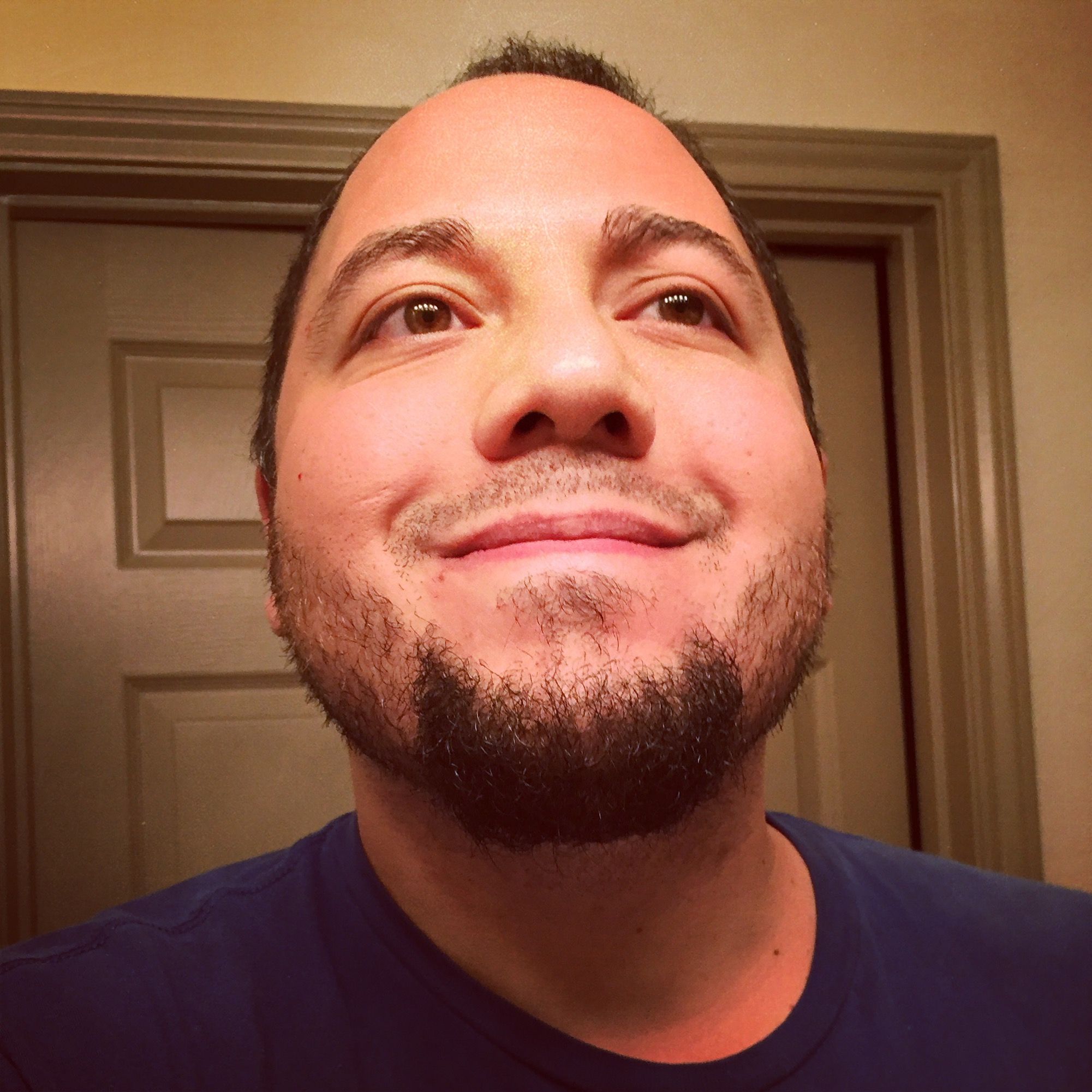 38-year-old World Championship Wrestling fanatic/collector/hoarder. Safety officer by day, scanner of wrestling magazine by night.
He's got posters on the wall, his favorite rock group's KISS.