1999 was a weird time for WCW. The Monday Night Wars were effectively done, with Nitro never again beating Raw in a weekly ratings battle. As a response, they hired the head writer for their opposition, Vince Russo, in hopes of discovering and exploiting whatever secret weapon he possessed that had so effectively been used against them.
To be fair, that is exactly what happened, and Russo did as Russo does, but hindsight is 20/20, and it's all too easy to look back now and understand that no one man is responsible for any massive success in wrestling.
What Russo is known for is a "worked shoot" or blurring the line between the fantasy world of professional wrestling and the business/creative/scripting/politics of professional wrestling. This was a very different style for WCW and caused a very palpable tonal shift in the television product.
A common thread in these types of stories was a (likely genuine) displeasure with the fact that old-school stars were still being pushed and presented at the top of the card. The very idea of complaining about certain stars being featured suggests that there are creative decisions being made about "which guy gets which spot" rather than the fantasy of "winning matches earns a spot." And this is the interesting dichotomy (aka paradoxical bad storytelling) of the worked shoot.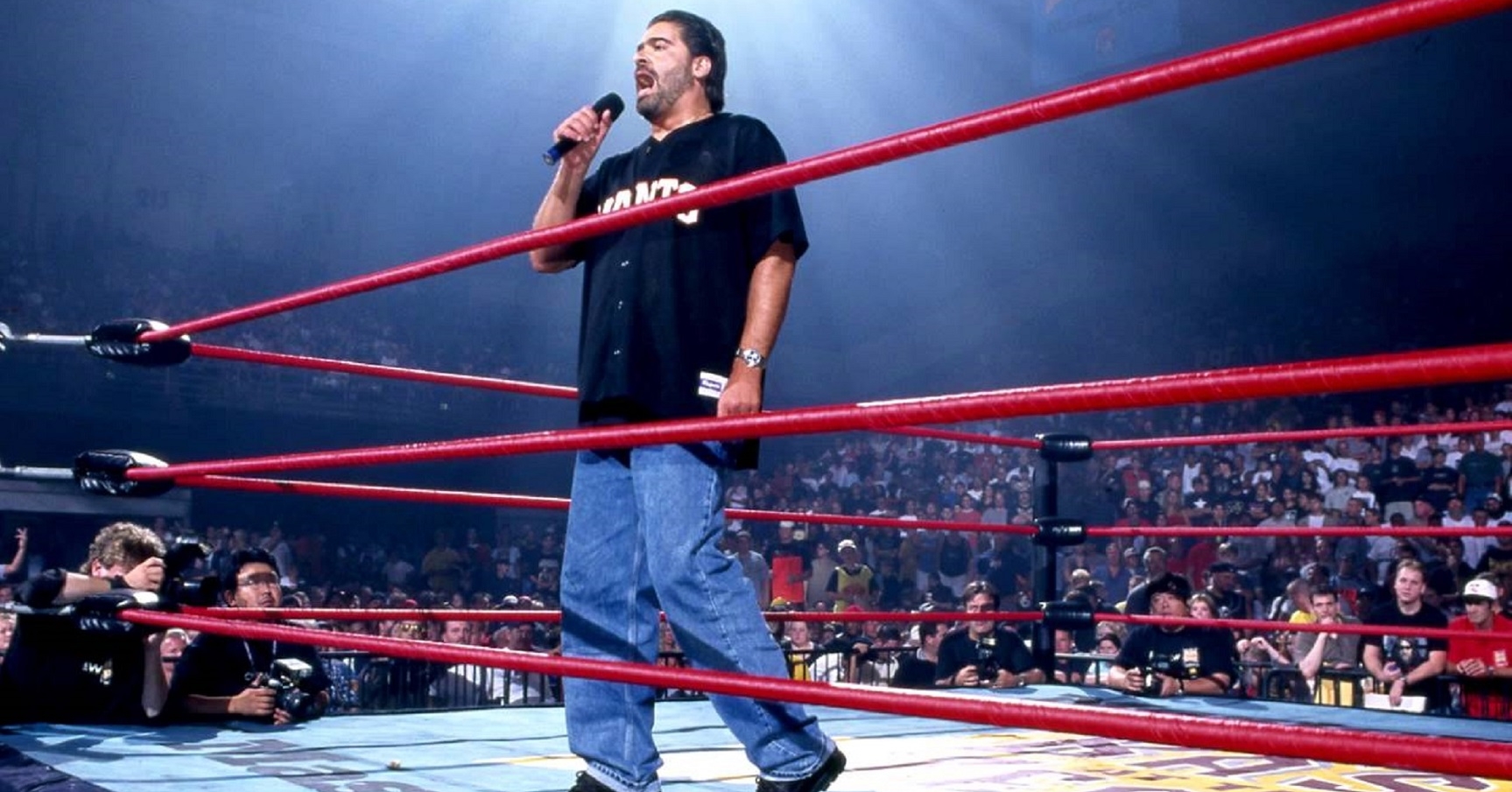 Now. Why this preamble? Why have I had you read over 200 words without even alluding to what this article is supposedly about? Well, I'm kind-of a blowhard, but I also think a little context is important.
In the summer of '99, a stable formed under the very motivation noted above — The Revolution. The group initially consisted of mid-card mainstays Dean Malenko, Chris Benoit, and Perry Saturn. They were quickly joined by the recently-arrived Shane Douglas, who became the defacto leader, likely because he was the only one that could be confidently handed a microphone.
Malenko, Benoit, and Saturn were all fan-favorites and had been for years. All three had been featured heavily on WCW television since 1997, yet none of the three had ever received main event status, despite having high-profile positions in the Four Horsemen and Raven's Flock, respectively — two groups which dominated Nitro and Thunder, eclipsed only by the nWo.
Douglas being in the group was relatively laughable, given the fact that he had been given a legitimate chance in every major promotion and was the ECW World Champion 4 times. The alliance was eventually explained, citing that he and the former Horsemen were the original Triple Threat in ECW. While we take that sort of knowledge for granted today, acknowledging anything that occurred in other promotions was considered very EDGY© at the time.
An early (and dramatic) foe for the group was then-WCW president, Ric Flair. Flair disbanded the Horsemen after gaining his new position and going mad with power. An example of which being that he, quite literally, handed the U.S. Title to his son, David.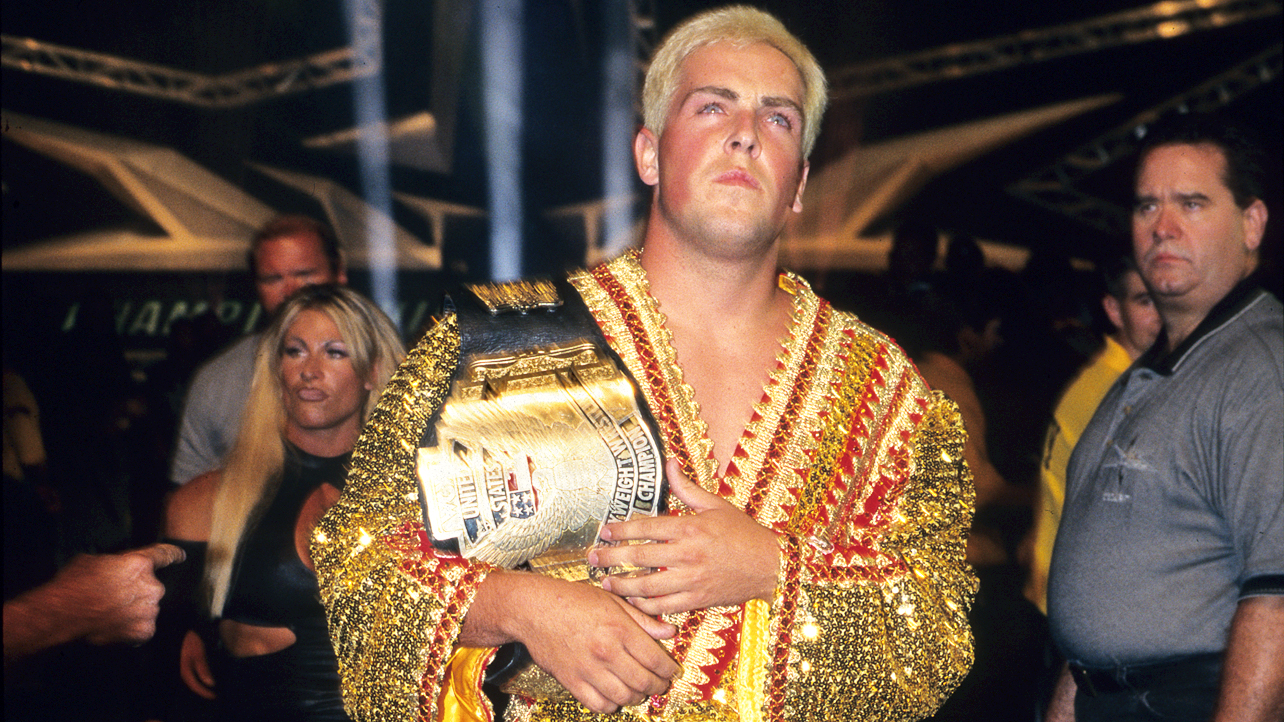 This incensed Benoit and Malenko, having each been the U.S. champion, themselves. The paper champion continued to be propped up through a series of shenanigans involving Ric, Arn Anderson, Charles Robinson, and Ric's female bodyguard, Asya.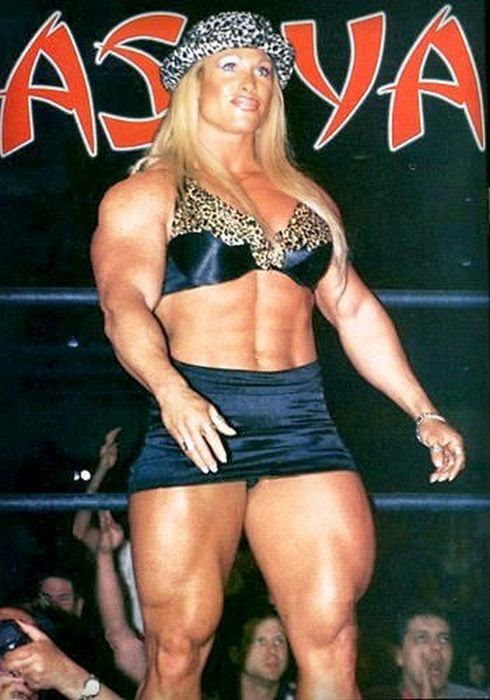 On the July 26th episode of Nitro, as Benoit was eviscerating the champion, DDP intervened as Charles Robinson was conveniently looking away from the action.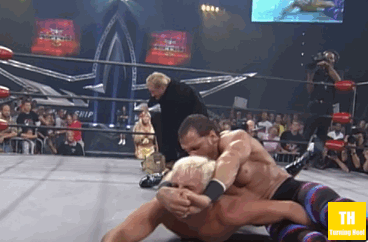 At the August 9th Nitro, Benoit finally captured the U.S. Title with the aid of his teammates, as they held off DDP, Kanyon, and Bam Bam Bigelow — The Jersey Triad. The Triad had aligned themselves with the man in charge (Flair), and as such, were also enemies of Revolution.
Revolution (mainly Benoit, Malenko, and Douglas) attempted to liberate the tag titles from the Triad in a series of matches, however, Flair's empire was able to quell the resistance in each attempt. Meanwhile, Saturn had begun a singles feud with Curt Hennig, now of the West Texas Rednecks, shouting at the veteran: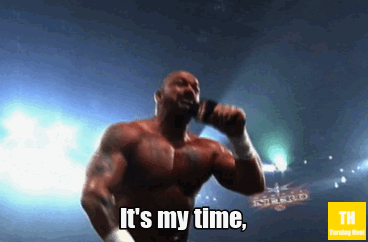 This, of course, led to the involvement of both factions and a tag match at Road Wild. The West Texas Rednecks had an interesting dilemma (perhaps interesting enough for their own article) in that they were supposed to be heels, but were in a historically-southern promotion with a large number of fans that dressed and sounded like them. This was especially true at Road Wild, a motorcycle rally in South Dakota — an event with patrons particularly likely to embrace the message of "Rap is Crap."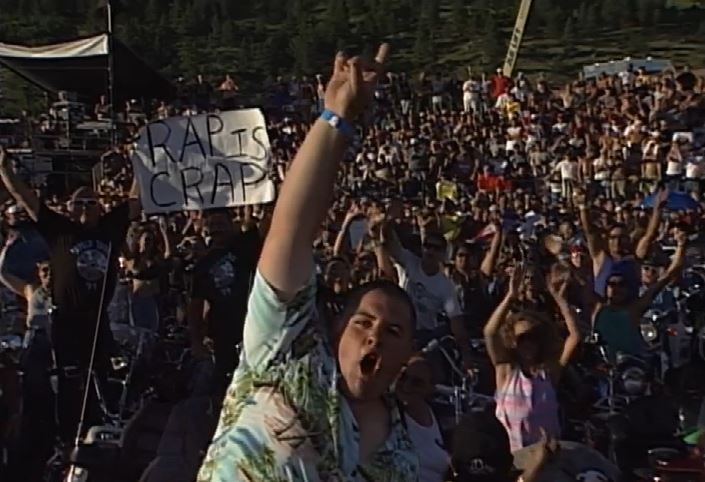 Given that all of the best technicians in WCW were in each of these teams, this was a technically sound yet ultimately forgettable match in which The Revolution came out victorious. Later in the night, Benoit successfully defended his U.S. Title against DDP in a match that also included the other members of the Triad.
In the following weeks on Nitro, The Revolution's matches had interference from Rick Steiner, who had allied himself with Sid Vicious and Kevin Nash. On the August 23rd edition of Nitro, Benoit allowed Steiner to challenge for the title. The match ended in a no-contest (as was the fashion at the time) after interference from both Vicious and Saturn. Post-match, a frustrated Benoit grabbed a microphone.
We should pause here. For those keeping score, The Revolution was simultaneously feuding with three wholly separate teams. At no point thus far had any of these factions completely moved on to other feuds. Did this make their story overcomplicated? Yes, but I prefer the term complex. When you consider that fact that each of the opposing teams were comprised of vets from the previous generation of wrestling, it fits perfectly into the narrative and the motivations of The Revolution. Now back to Benoit on the microphone.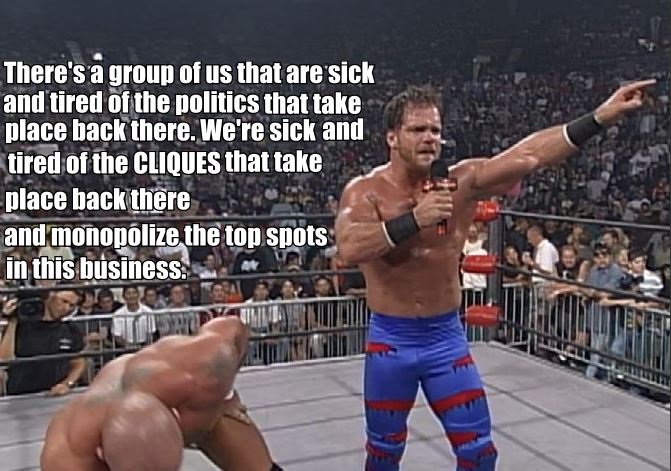 There would be random and various singles matches between the three factions. These matches saw their own interference, but this time it was by Jimmy Hart's First Family. The First Family was basically (if not literally) the same as the Dungeon of Doom, which is to say they were guys that the audience didn't care about getting a good spot on the card because Hart and Knobbs were friends with Hulk Hogan. Those pesky backstage politics again.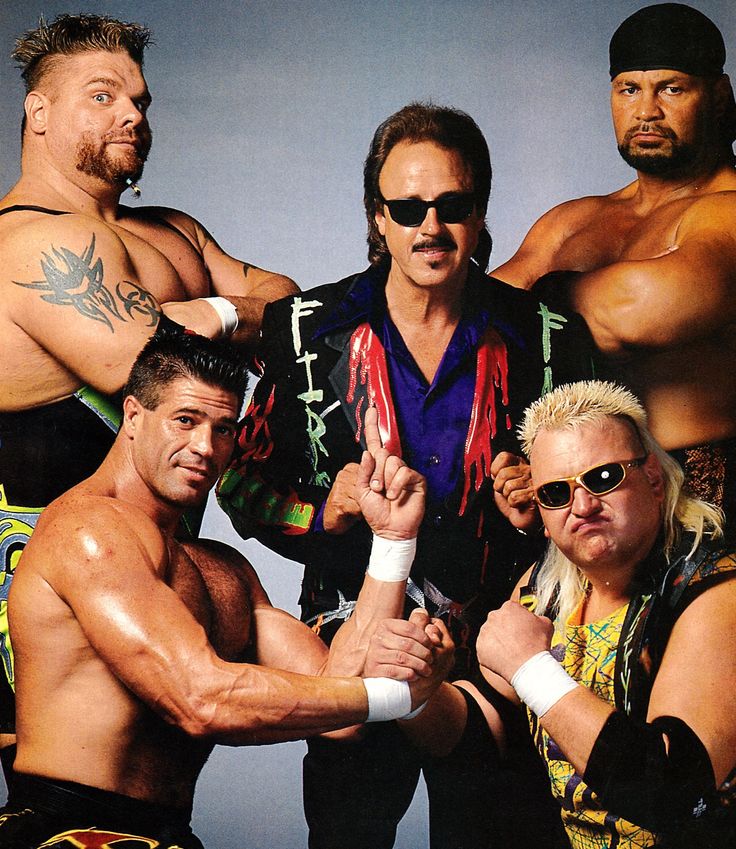 The Revolution moved on from their existing feuds with the Triad and the Rednecks to start a program with the First Family and continue their issues with Sid, Nash, and Steiner. At Fall Brawl '99, Malenko and Douglas were defeated by Knobbs and Morus after Hart did what he does best — jumping on the apron to get punched in the face. Later in the event, Benoit defended his title against Sid, and the monster heel beat him with a devastating powerbomb.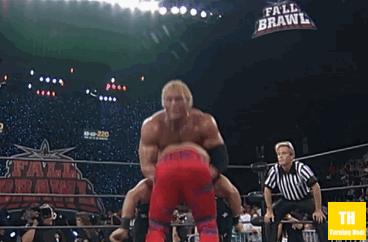 On the following Nitro, Benoit and Malenko faced each other in the finals of a tournament for a shot at the World Heavyweight Championship. As expected, the match was a clinic in technical wrestling. They'd had essentially the same match multiple times in ECW, with a seemingly endless chain of pins and escapes. Eventually, Benoit came out on top, but everyone was a professional, and there were many back-slapping hugs, as is the custom in wrestling.
Later in the episode, Benoit called out the current world champion, Sting. He was not going to wait for his title match. Instead it was Rick Steiner, the World Television Champion, that came out. Rick explained that Sting was busy, but if Benoit was itching so badly for a title shot, he would fight him.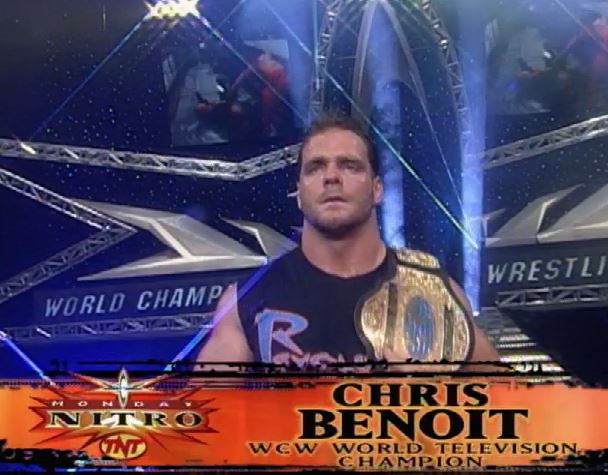 The next week's Nitro saw Benoit get his shot against Sting. Benoit dominated the entire bout, but one ref bump, one baseball bat, one run-in by Lex Luger, one run-in by DDP, (you see where I'm going with this) one run-in by Ric Flair, and one run-in by Hogan later… the match ends in disqualification.
That same evening, Saturn had a singles match against Eddie Guerrero, of the fan-favorite Filthy Animals. When Saturn was in trouble, Douglas hit Eddie with a chain. Saturn, seeing what happened, showed unease with taking the pin, but he relented. Did this turn The Revolution heel? Not really, as the other members yelled at Douglas for cheating, but people change, and Saturn used the chain himself on the next Nitro.
Disgusted by the new dastardly ways of their cohorts, Benoit and Malenko left the group. This left Benoit alone at Halloween Havoc when he defended his TV Title against Rick Steiner. Predictably, Steiner caused a ref bump in an attempt to cheat, but Malenko ran from the back to help Benoit. Or did he?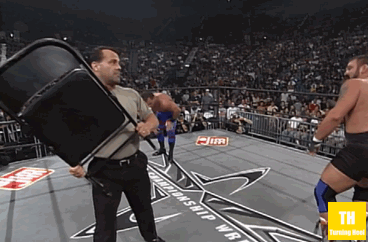 Malenko returned to Saturn and Douglas, and the terrible trio feuded with the Filthy Animals for about six weeks. Their short run without Benoit seemed half-hearted, mostly because it was. As we all know, Benoit, Malenko, Saturn, and Eddie Guerrero showed up on WWF television in January 2000 with essentially the same gimmick and the same sweet leather hats.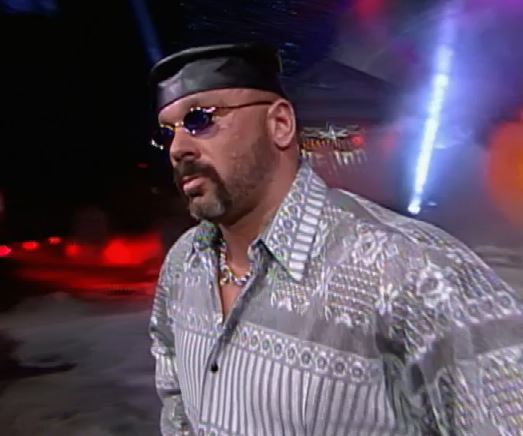 As a huge Four Horsemen fan, I still believe this is the best thing Benoit and Malenko ever did in WCW. It was easily the hottest a WCW crowd ever was for each of the members of The Revolution, and it's a real shame that it had to come so late in their tenures.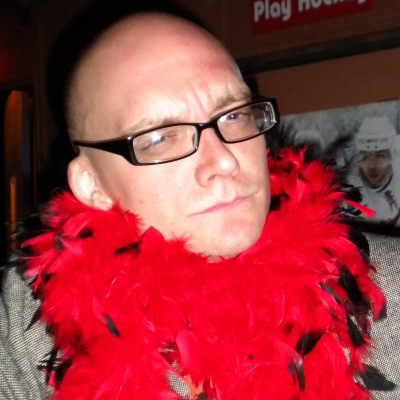 Lifelong WCW apologist. Didn't watch wrestling for 10 years after the final episode of Nitro. Alex Wright once sent him a message saying, "Thank you very much." Probably wrote all of his articles while at work.