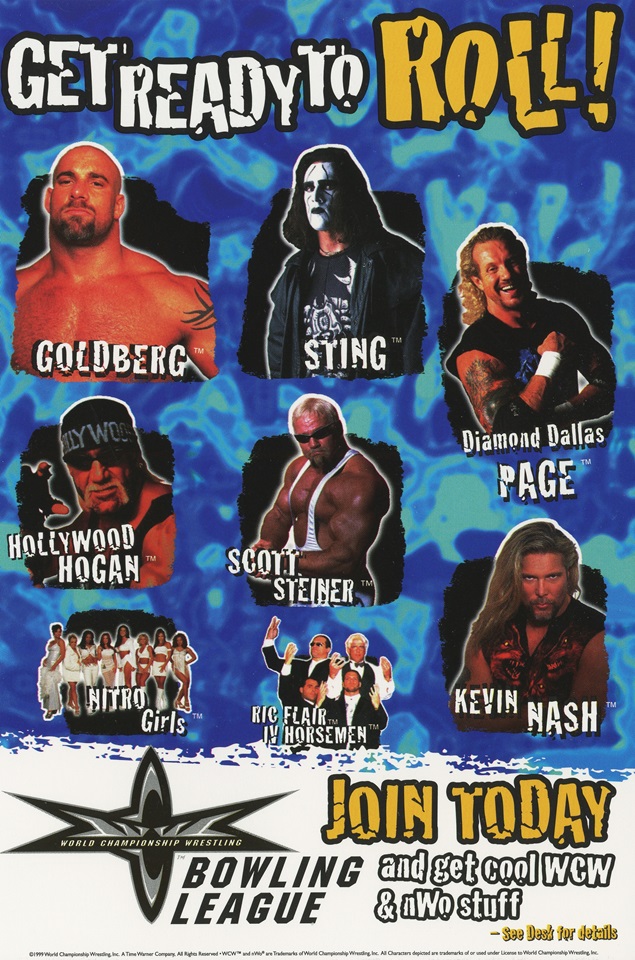 The WCW Bowling League! Join today and get cool WCW & nWo stuff!
In late 1998, World Championship Wrestling struck up a deal with AMF Bowling Co. to start up their own WCW Bowling Leagues at various alleys across the country. This was something I was never aware of back then, but I've seen several of these bowling balls on eBay in PRISTINE condition. I never realized until recently why that was.
Taken from the 8/20/98 edition of DDTDigest:
"Some friends and I went bowling tonight and as we walked in, we saw a life-sized cut out of Hogan.
Surprisingly, we didn't turn around and leave. Anyways, we looked around and found out that WCW is co-promoting some bowling leagues with AMF, "Bowl Where the Big Boys Play" or something like that. For the league fee, you get a nWo or WCW cap, shirt and bowling ball, I think."
The reason these bowling balls are so plentiful online is because they were given out to anyone that signed up! It looks like the league would run on Monday nights so that the bowling alley could also broadcast WCW Monday Nitro to those lucky people in attendance. A news story from October 1998 has the AMF Somerset Lanes in Massachusetts charging $12.50 a week to join, with the only kicker that you have to stick around for the full 20-week schedule. Is $250 too high or too low for a bowling league and unique wrestling merch? I don't know, I was more into my Nintendo 64 than anything closely resembling a physical sport at that time.
These are all fantastic looking pieces of wrestling memorabilia that I would LOVE to own… except for the fact that they're as heavy as, well, a bowling ball.
WCW/nWo Bowling Balls - 1999
I also came across a poster and tabletop promo ad (see header above) for the WCW Bowling League on eBay that I scanned in: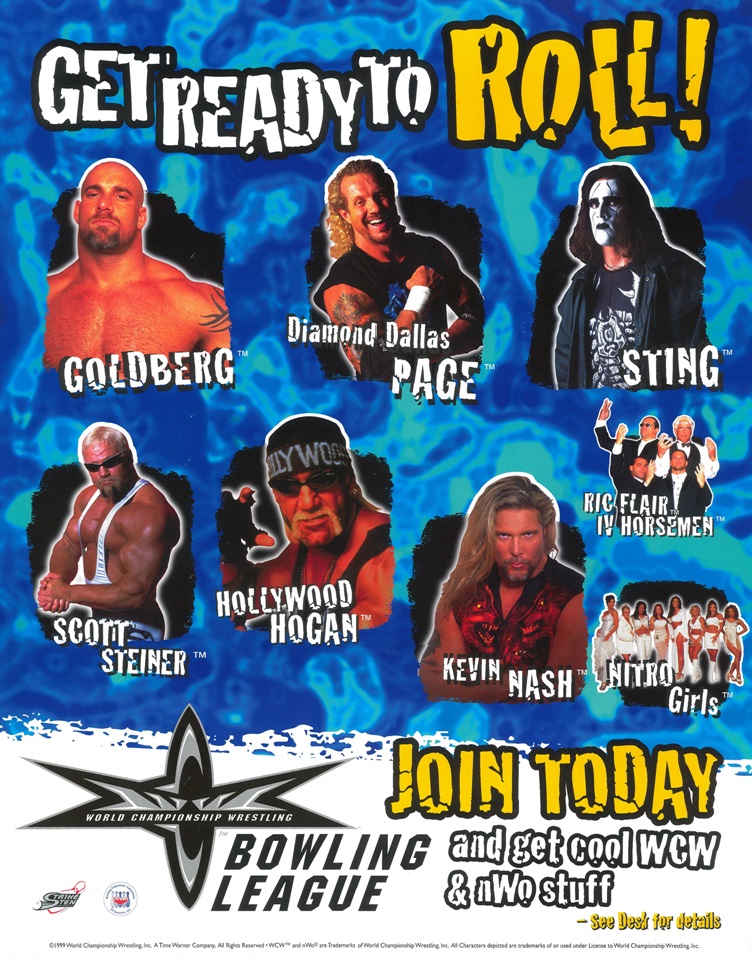 Why a bowling ball league, you're wondering? Because WCW.
They were the kings of oddball partnerships and co-promotions. Was this a bad idea? I'd say so. It was probably something brought up by some brain trust who thought that BOWLING of all things was the hot thing in the late 90's. I mean, how much money was WASTED on making these bo–oh, what's that? The WWF did the same thing as well??
WWF Bowling Balls and Merch - 1999-2001
Kudos to World Championship Wrestling for always being the trailblazers for these kind of things!! Where they went, other wrestling companies were sure to follow!!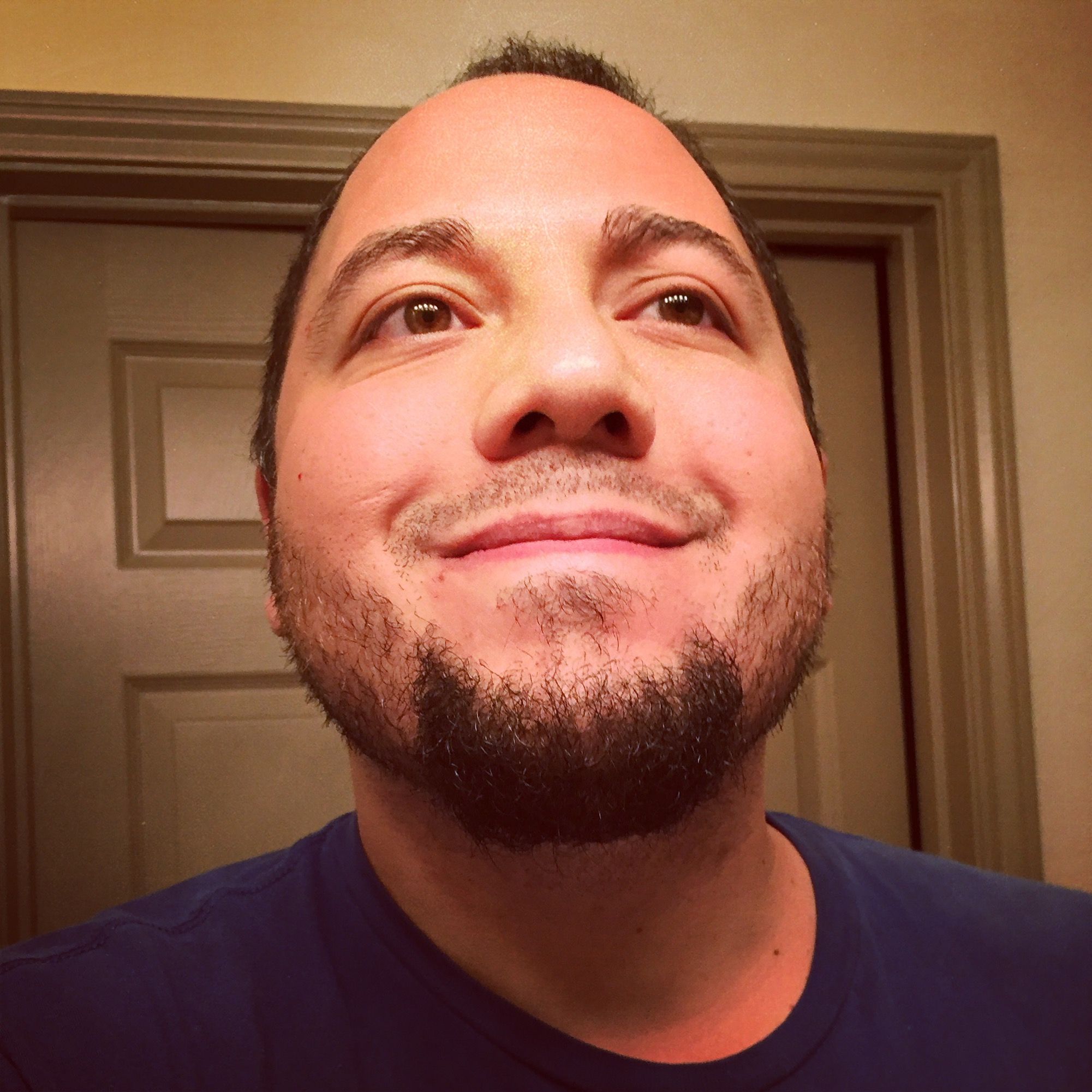 38-year-old World Championship Wrestling fanatic/collector/hoarder. Safety officer by day, scanner of wrestling magazine by night.
He's got posters on the wall, his favorite rock group's KISS.