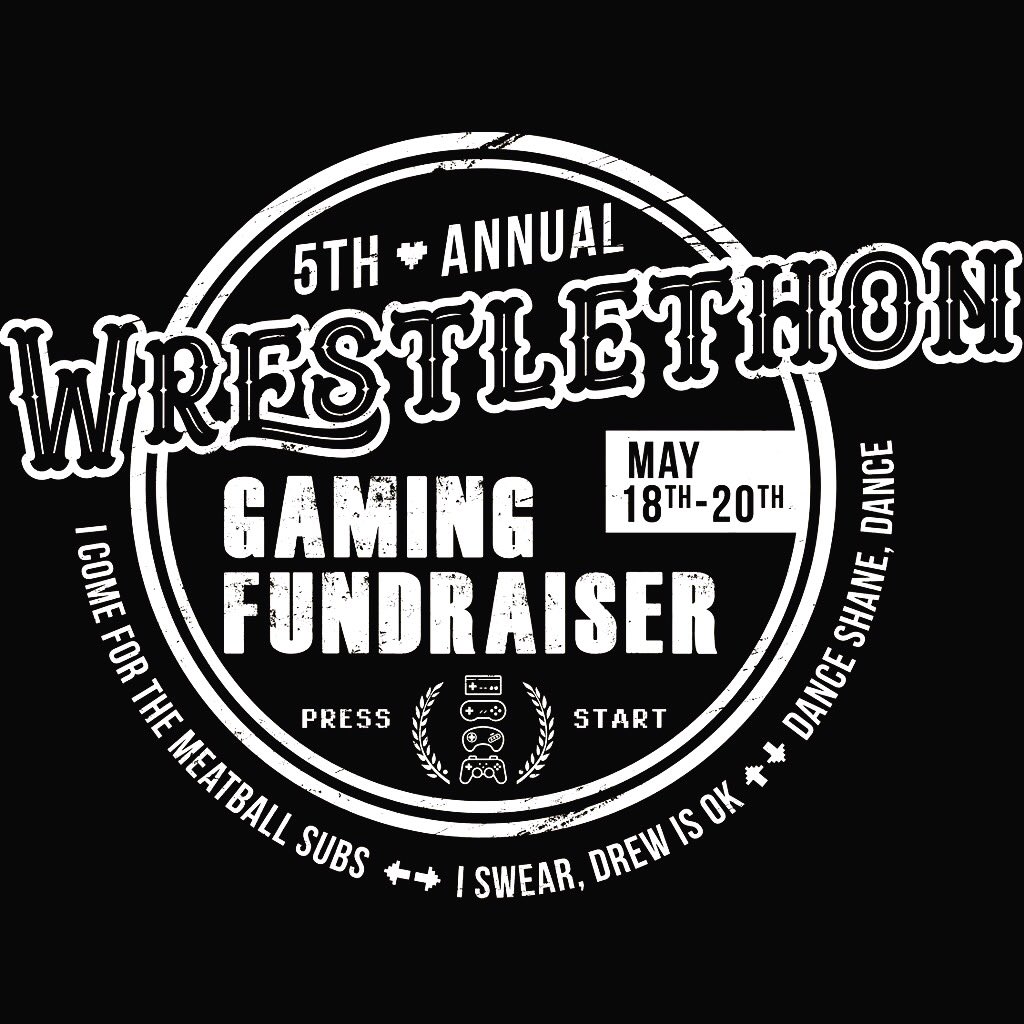 Every year since 2014, two gents from Houston, TX have been marathoning wrestling video games to raise money for Child's Play Charity. Since their first event, the team around them has multiplied, their game selection has grown to cover almost every American release and they've managed to raise over $8,300 for pediatric hospitals and other child care facilities around the world.
I've only been a part of WrestleThon in a support role for a couple of years now, with my highlight being a loss to current NXT superstar Marcellus Black in a thirty-minute Iron Man Hair vs Hair match:
Newest @WWE signee @GREATBLACKOTAKU after winning a hair vs. hair match against @WCWWorldwide at #Wrestlethon3 pic.twitter.com/K4mlWTSmvI

— WRESTLETHON (@Wrestlethon) August 1, 2016
A match he TOTALLY won on his own accord that I didn't throw in any way even though my Bret Hart was meticulously breaking down his Brock Lesnar piece by piece.
Still — I want to help Jake and Andrew grow WrestleThon and help them out anyway I can. To raise some funds for their charity drive, I've put up several pieces of rare WCW merch I own on eBay for anyone to bid on. These items will ship around the world and one hundred percent of the winnings will be donated during the WrestleThon stream on Sunday night.
I put up six items on eBay, all are currently being fought over right now!
ENDING FRIDAY NIGHT
CURRENT BID – $4.99
AUCTION ENDS – 7:00 PM (Central)
A nice gift sent over to me by the lads who are behind the WCW Retrospect podcast, who also sponsored Madusa's stop at last year's WrestleCade event. Promo photo is clean and the mini-helmet is still in the original box. A badass piece of memorabilia that would probably also look great signed, maybe with a blue tipped Sharpie?
CURRENT BID – $35.00
AUCTION ENDS – 8:00 PM (Central)
One of the vintage shirts that I've had stored away from years in my closet, definitely not something you come across on eBay every day. I knew it was a winner as soon as I listed it as I had Instagram vintage wrestling shirt re-sellers fighting one another for it. The pattern repeats itself on the back, so don't get confused with the pics I've listed.
CURRENT BID – $31.00
AUCTION ENDS – 9:00 PM (Central)
The infamous and illusive Hulk Hogan raft! The holy grail of Hogan WCW merchandise! An item that's been a running joke since the early days of WrestleCrap! This was supposedly shipped out to anyone who ordered The Great American Bash in the year 2000 (woof) AND then sent a copy of their PPV receipt to WCW.
In reality though, WCW looked at all of the receipts that were sent in and only chose a handful of those who they deemed worthy to receive the floating piece of plastic. Over the years, people have decried the sham that was the inflatable HULKSTER raft and even wondered if the damn thing ever even existed in the first place:
Since I've been running the site, I've only come across TWO of these items. One I fought for and lost in late 2016 that ended up in the possession of a like-minded individual, and this one that I won last year on eBay. There's also a good chance this raft is the same one I lost originally, so THIS MIGHT BE THE ONLY ONE IN EXISTENCE. TRADING HANDS OF WRESTLING COLLECTORS UNTIL IT FINALLY FALLS APART OR GETS BURIED WITH SOME HOGAN SUPERFAN WHEN THEY FINALLY DIE. BID NOW OR FOREVER REGRET NOT OWNING A HULKSTER RAFT.
ENDING SATURDAY NIGHT
CURRENT BID – $38.00
AUCTION ENDS – 7:30 PM (Central)
Grabbed this one whenever an ex-WCW camera operator unloaded a bunch of crew shirts onto eBay. Being the best of the bunch, I grabbed this one even though it wasn't my size. The item is close to mint, probably only worn once at the PPV if even that. Love this one but I probably shouldn't eat my way to an XL just for it.
CURRENT BID – $41.00
AUCTION ENDS – 9:00 PM (Central)
Mint condition, been kept in a box since I received it! Comes with a game ticket as well for you true collectors. Perfect for those sophisticated fans out there who can't hear the words, "TOMMY YOUNG!" without giggling or even if you're just a hardcore WCW mark. This one is signed with a silver sharpie and looks clean as hell. Get it before it's too late!
CURRENT BID – $59.00
AUCTION ENDS – 10:00 PM (Central)
Pasta still rules, brother! Vintage shirt bought back in 1995 at the Mall of America Pastamania store whenever they were still a thing. You might not be able to get any Hulkaroos in 2018, but owning this shirt might ease the pain a bit. The tie-dye colors are real nice on it, and this tee is one of the harder WCW shirts to track down online.
I'd love to hold on to it, but I think I can let it go for a good cause. Maybe.

Please consider helping us out this year and push us towards our $5,000 goal this year. Jake, Andrew and the WrestleThon crew will be streaming any and every wrestling video game you can think of May 18th-20th on Twitch, and I will be popping in to help them get through their marathon sessions. I will see what I can do about streaming some WCW vs nWo: Revenge or maybe WCW Backstage Assault when I'm there, but chances are we'll most likely fire up some Virtual Pro Wrestling 2 instead.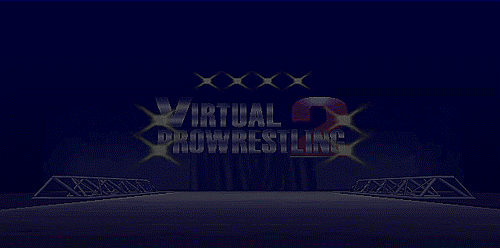 Game on.