Galoob Rick Steiner and Scott Steiner Prototype Figures - 1991
UNRELEASED/UNPRODUCED WCW GALOOB RICK & SCOTT STEINER PROTOTYPE FIGURES – WWE/WWF
BUY IT NOW – $2199.99
That's no typo, this insane seller is trying to get $2200 on these Steiner Brothers toys. I'm not even sure if they're even worth that much, but I know that wrestling fig collectors can get pretty obsessive over rare pieces like this. Even a guy like Zack Ryder was recently proudly boasting on Twitter of his latest toy acquisitions, one being an unreleased Hasbro Randy Savage:
The unreleased Macho Man figure in green trunks from this early 90s catalog has been added to my collection! Only 1 in the world! Ooh Yeah! pic.twitter.com/Fw6llnQKUz

— Matt Cardona (@TheMattCardona) June 30, 2017
Did he pay $$$ for his Macho Man? Is it possible that both Rick and Scott are priced fairly and are just patiently waiting on eBay for the right collector to stumble upon them?? Who knows, but I will say that they look fantastic.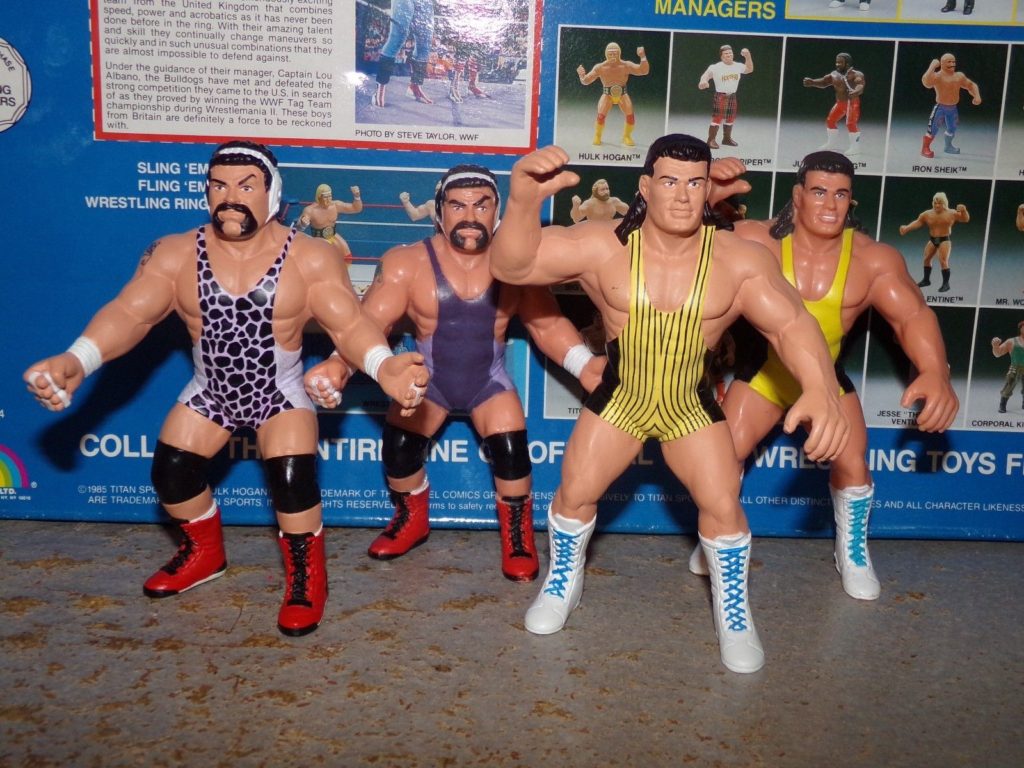 The Steiner Brothers in the back of the eBay photos are the versions that were mass produced, obviously less detailed and a tiny-bit smaller. The removal of the spots and stripes from the figures is the most obvious change, but I'm a bit saddened that a logo on Rick's boots were also taken off.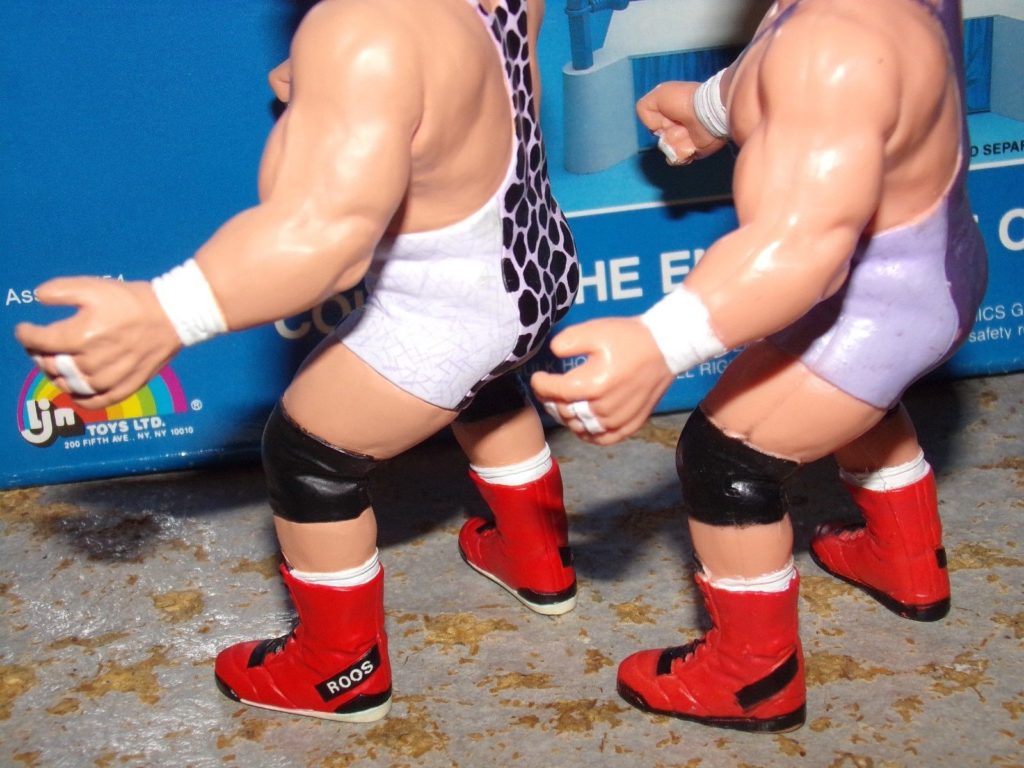 Prototype Rick Steiner is sporting ROOS shoes! ROOS had signed a deal with the National Wrestling Alliance and featured WCW stars in their advertising starting in 1989, so maybe their partnership had already fizzled out by 1991?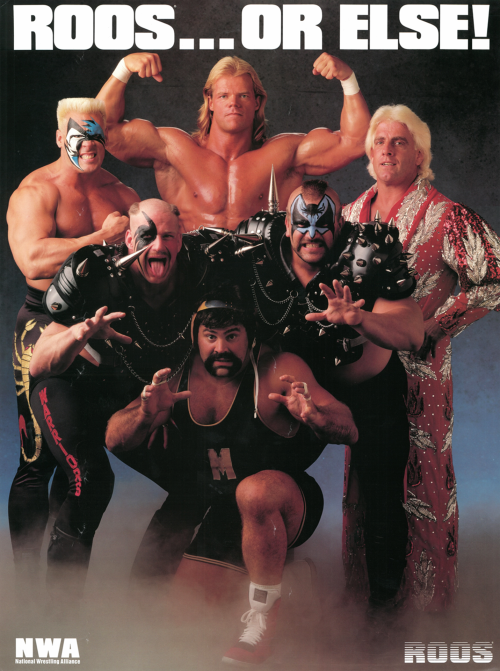 I don't think my fiancee would like it if I spent $2200 on wrasslin' toys, so I doubt I'll ever be in possession of these rare Steiners. That all being said, don't let me get in your way! If you got that Zack Ryder money, send the eBay seller an offer!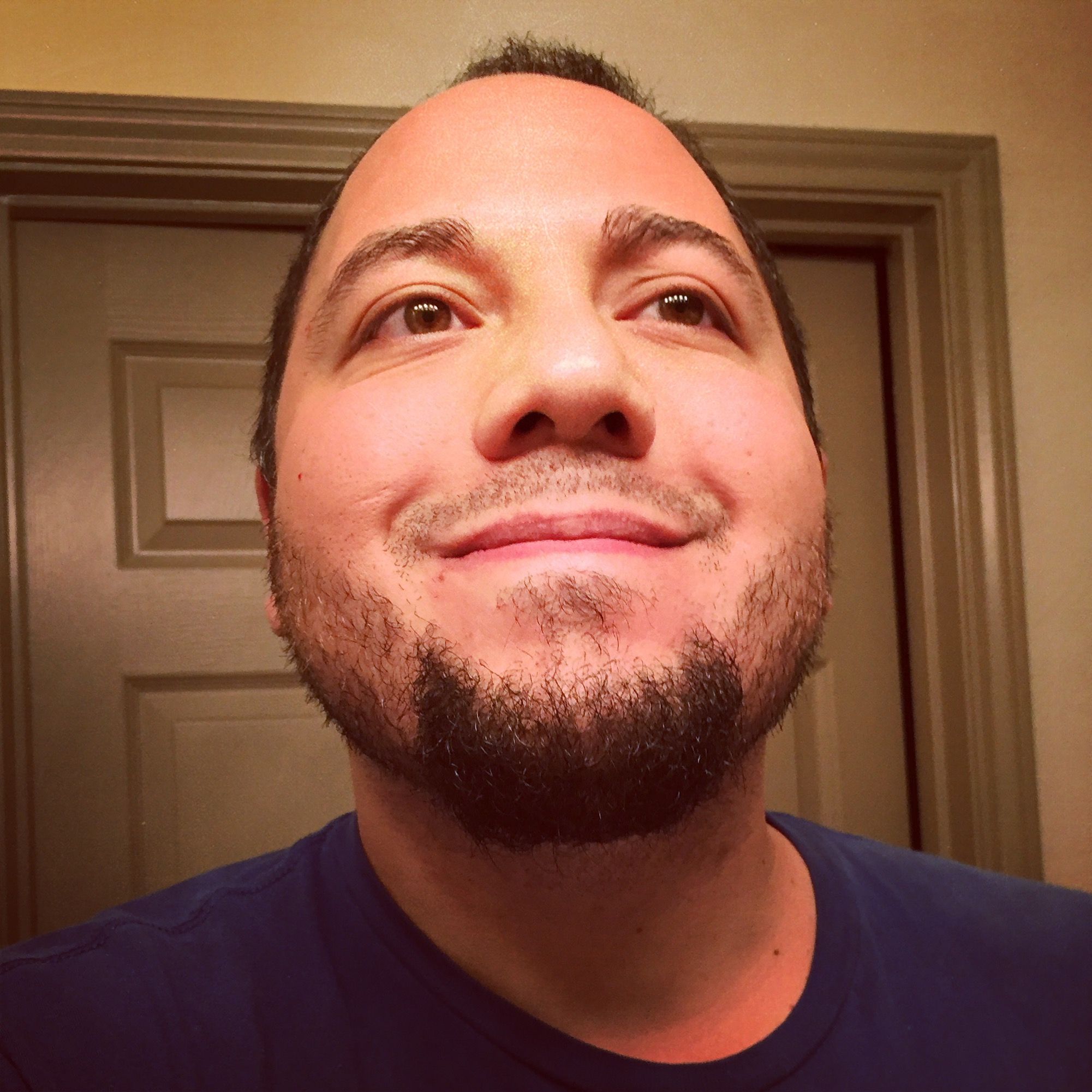 38-year-old World Championship Wrestling fanatic/collector/hoarder. Safety officer by day, scanner of wrestling magazine by night.
He's got posters on the wall, his favorite rock group's KISS.