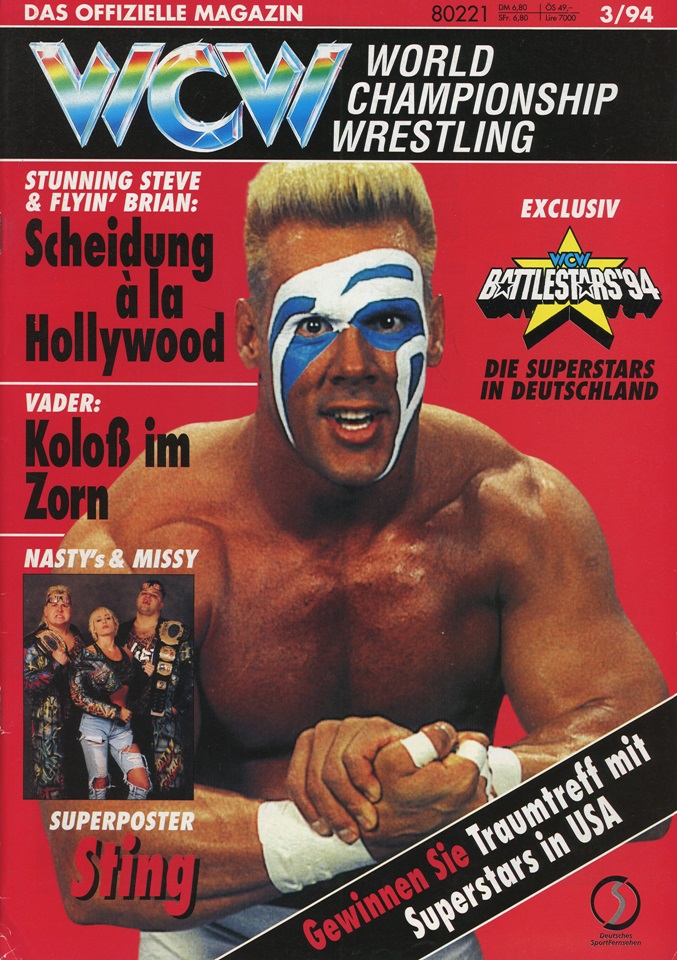 With the help of the WCW Worldwide Patreon shaking some trees, I managed to get a hold of several issues of the German-print version of WCW Magazine. The magazine only lasted a couple of years, but it managed to exist during a time-frame when the official WCW Magazine in America was on its way out. The U.S. print version had switched from being in full color with glossy pages into something more akin to Pro Wrestling Illustrated with paper print and a limited full-color spread. The cost cutting didn't work as the whole U.S. magazine ended up taking an almost full-year hiatus in 1994, but the German version held on.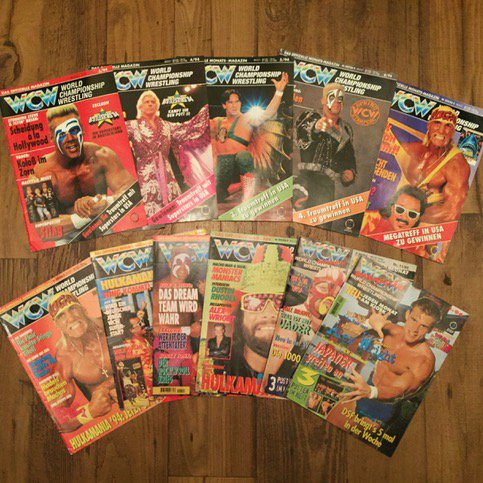 Not only is this magazine full of fantastic rarely seen photos and numerous pin-up posters, but the design completely trounces its American counterpart. Even if you have to have a German to English translation app open while you skim through this magazine, it's so worth going through. I couldn't stop laughing at the listed in the "WER GEWINNT" (WHO WINS?) section where the magazine gave power ratings to every WCW wrestler involved in Battlestars '94, the name of the German tour/tournament from that year: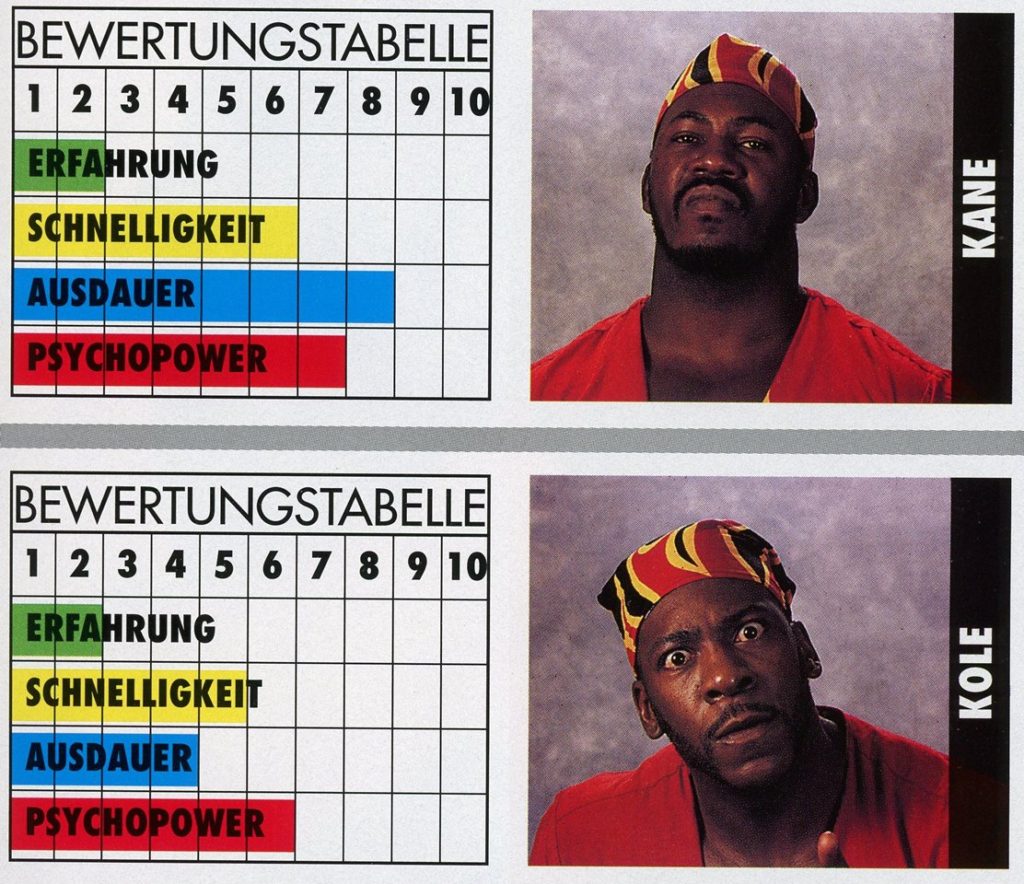 For those interested, Sting was the Battlestars '94 champion and defeated Vader to win the highly sought-after European Cup in Hamburg, Deutschland. "Nature Boy" Ric Flair, Sting, Vader and even a Level 1 Psychopower'd Steve Austin made it into the final-four.
Spend some time going through this one, it's worth doing so. I had never seen several of these promo pics included inside, especially the one with Missy Hyatt and her two Nasty Boys. I would have never got rid Missy and would've kept her as the Nasties' manager because that look is straight-fire. Shame it didn't last I'm pretty sure she was gone from the company by the time this tour started due to her sexual harassment lawsuit against WCW…
I wonder if she still has the jacket, at the very least.
**Subscribers at ANY level of the WCW Worldwide Patreon will get to download these files as soon as they're uploaded to my Google Drive. Patreon backers are rewarded with early downloads and even a chance to get vintage and original WCW merch sent to them as a thank-you.**
Download WCW Magazine #59 [March 2000]
ZIP File | CBR File
German WCW Magazine - March 1994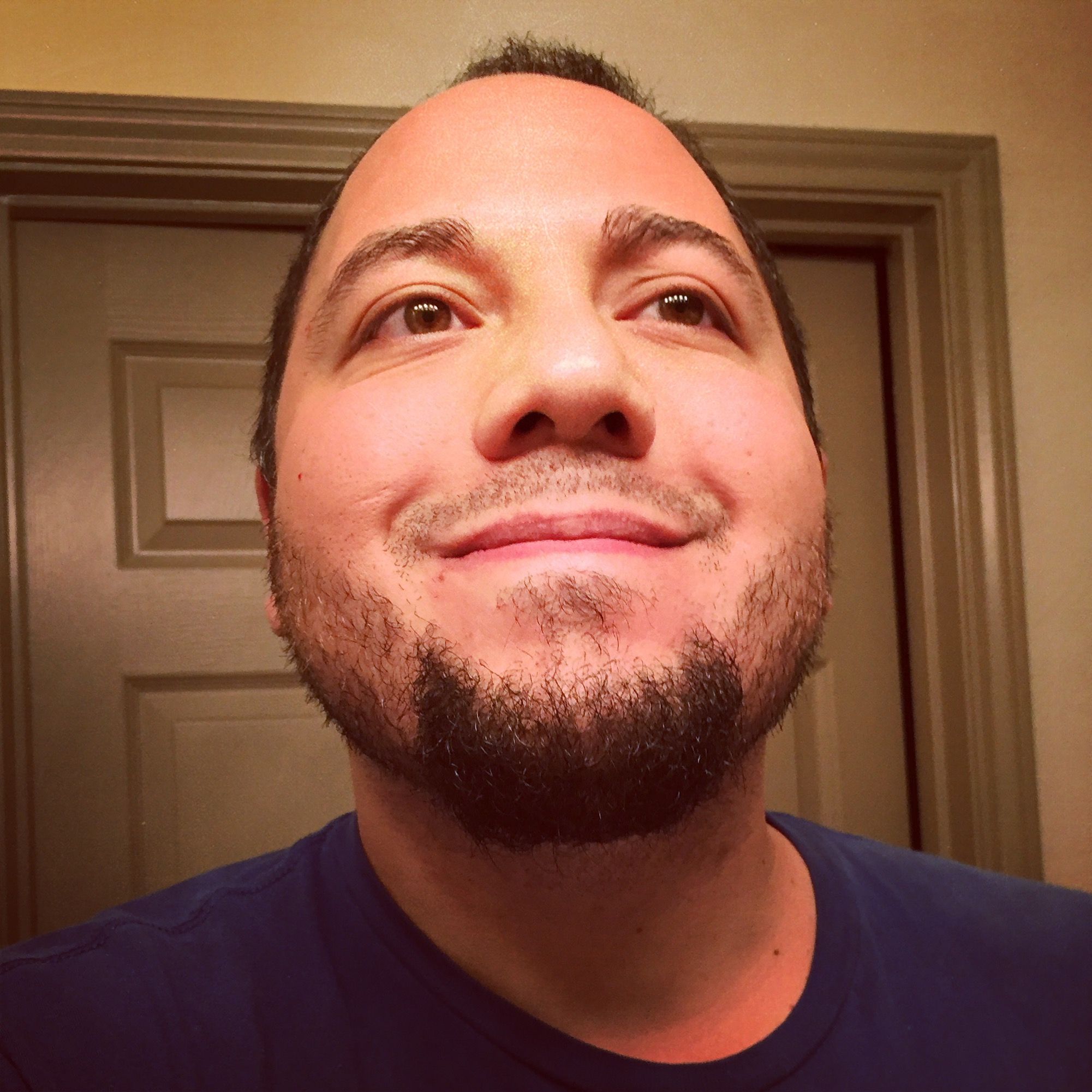 38-year-old World Championship Wrestling fanatic/collector/hoarder. Safety officer by day, scanner of wrestling magazine by night.
He's got posters on the wall, his favorite rock group's KISS.