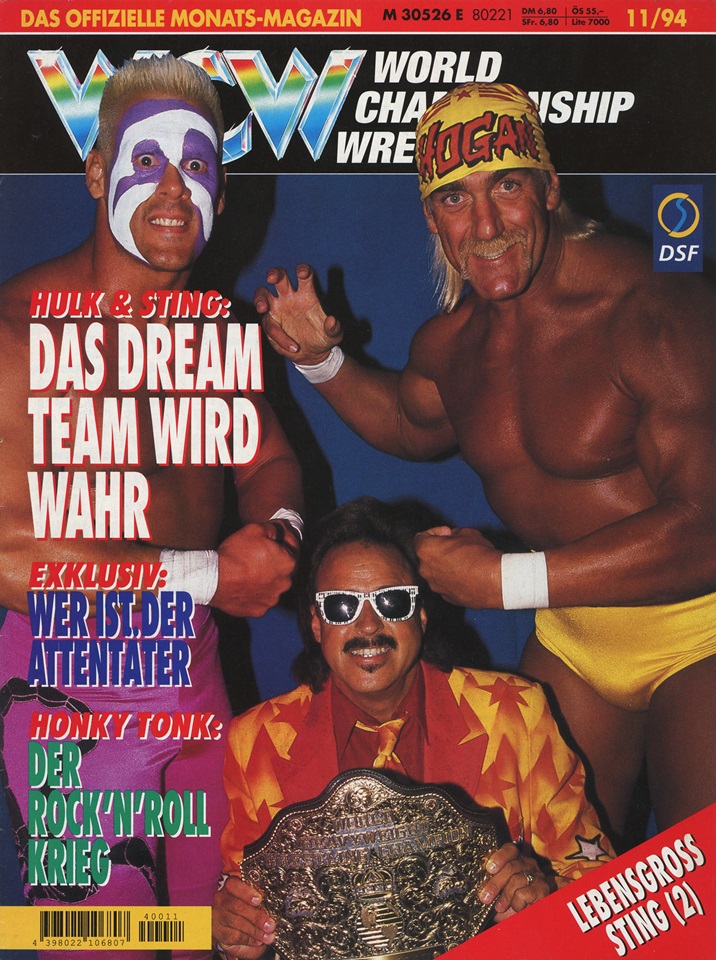 I'm still completely floored at how great the German run of WCW Magazine was. It completely slaughters the American magazine in design and seemingly has its own original photos included as well. Hulk and Sting tagging together is obviously the main cover story, but it seems like this magazine was prepped specifically for WCW's upcoming tour in Germany at the end of the year.
That's right, the WCW Christmas Brawl is almost here!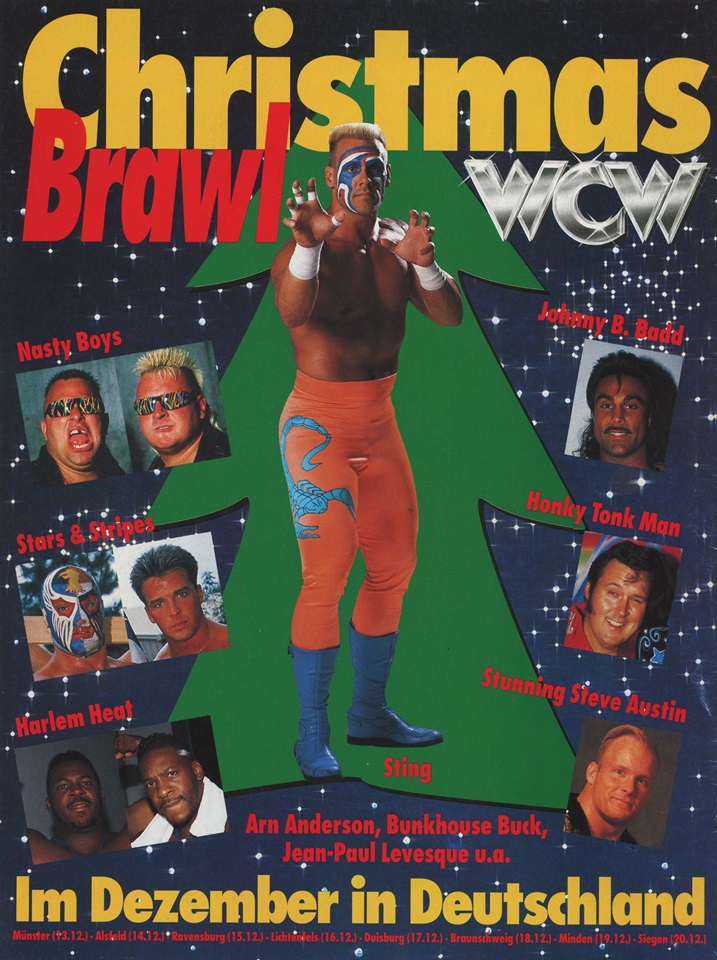 Also included in this magazine, newcomers Honky Tonk Man and Jean-Paul Levesque AKA Triple H! In America, WCW Magazine had already folded in the summer of 1994, so seeing both featured prominently this way is interesting. HTM showed up in the '94 WCW Program I scanned a while back, but he's only around for a quick deal with Johnny B. Badd before he just straight up quits the company (or fired, if you believe Bischoff's version of events).
In fact, Honky only lasted long enough to get an official WCW 8×10 made and a scarf with his logo on it: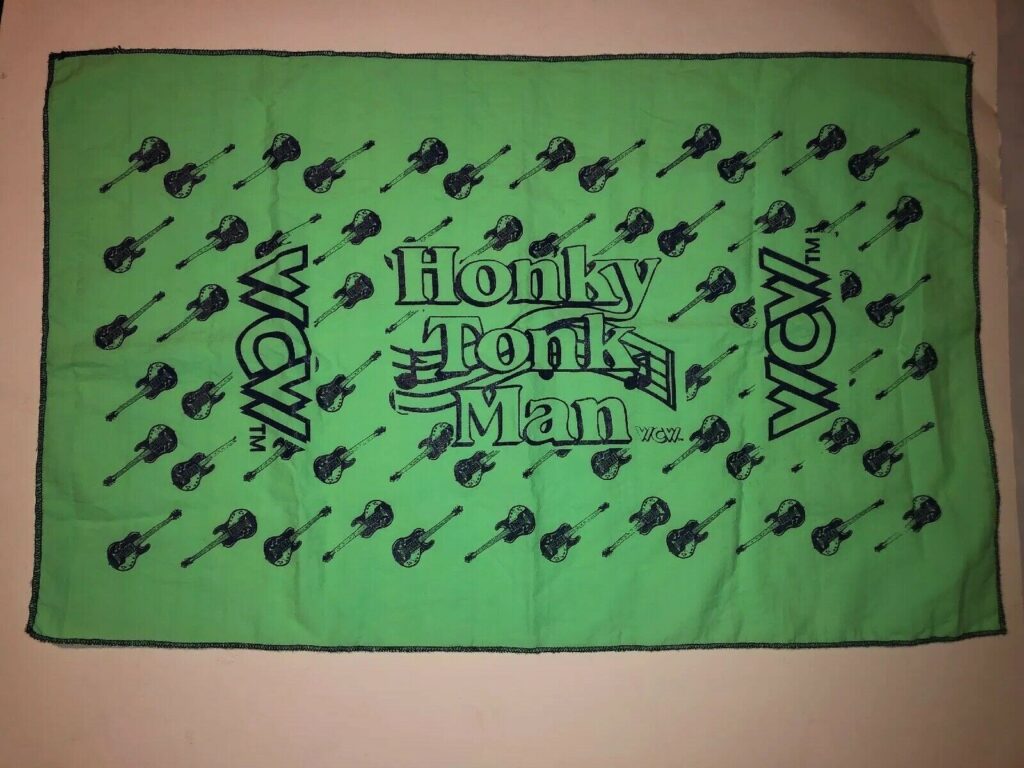 He never would make it overseas to the Christmas Brawl and even never would get to finish up his feud against Johnny B. Badd at Starrcade.
And that other guy? Who knows whatever happened to him.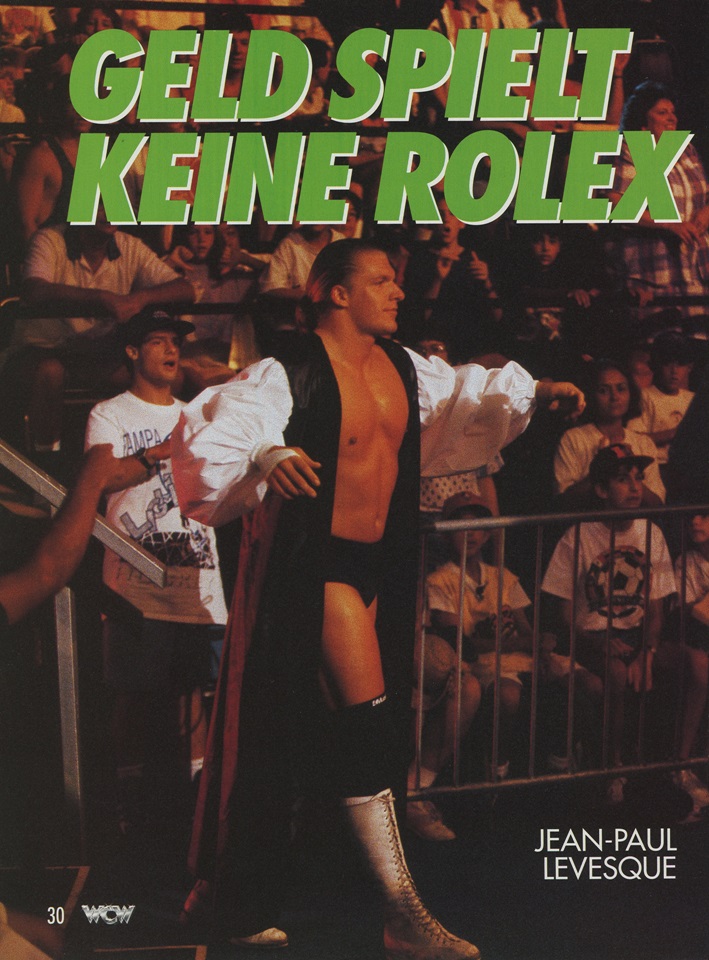 Another interesting thing that I don't think I ever realized before reading this issue, the brief period of Hulk Hogan and Sting teaming up. The faces of the World Wrestling Federation and World Championship Wrestling becoming fast friends probably should have been something bigger, but it seems like it was something done quickly to fuel The Hulkster's feud against the Dungeon of Doom. Doesn't look like they did much together afterward as a pure tag team, but the magazine showcases photos from an insanely quick squash match where the duo dispatched the Bruise Brothers (!!) on WCW Worldwide.
Great magazine from an era that's been completely underserved to American fans for years. The WWE will always highlight things like Hogan's ticker-tape parade and his debut WCW match against Ric Flair, but what about the Hulkster's #1 Fan, Dave Sullivan? Suit and Tie Meng?? The "Nasty Dream" Dusty Rhodes???
SUCH GOOD SHIT IN THIS ONE, PAL!
**Subscribers at ANY level of the WCW Worldwide Patreon will get to download these files as soon as they're uploaded to my Google Drive. Patreon backers are rewarded with early downloads and other goodies like original wrestling enamel pins and magnets.**
Download WCW Magazine (Germany) [November 1994]
ZIP File | CBR File
WCW Magazine (Germany) - November 1994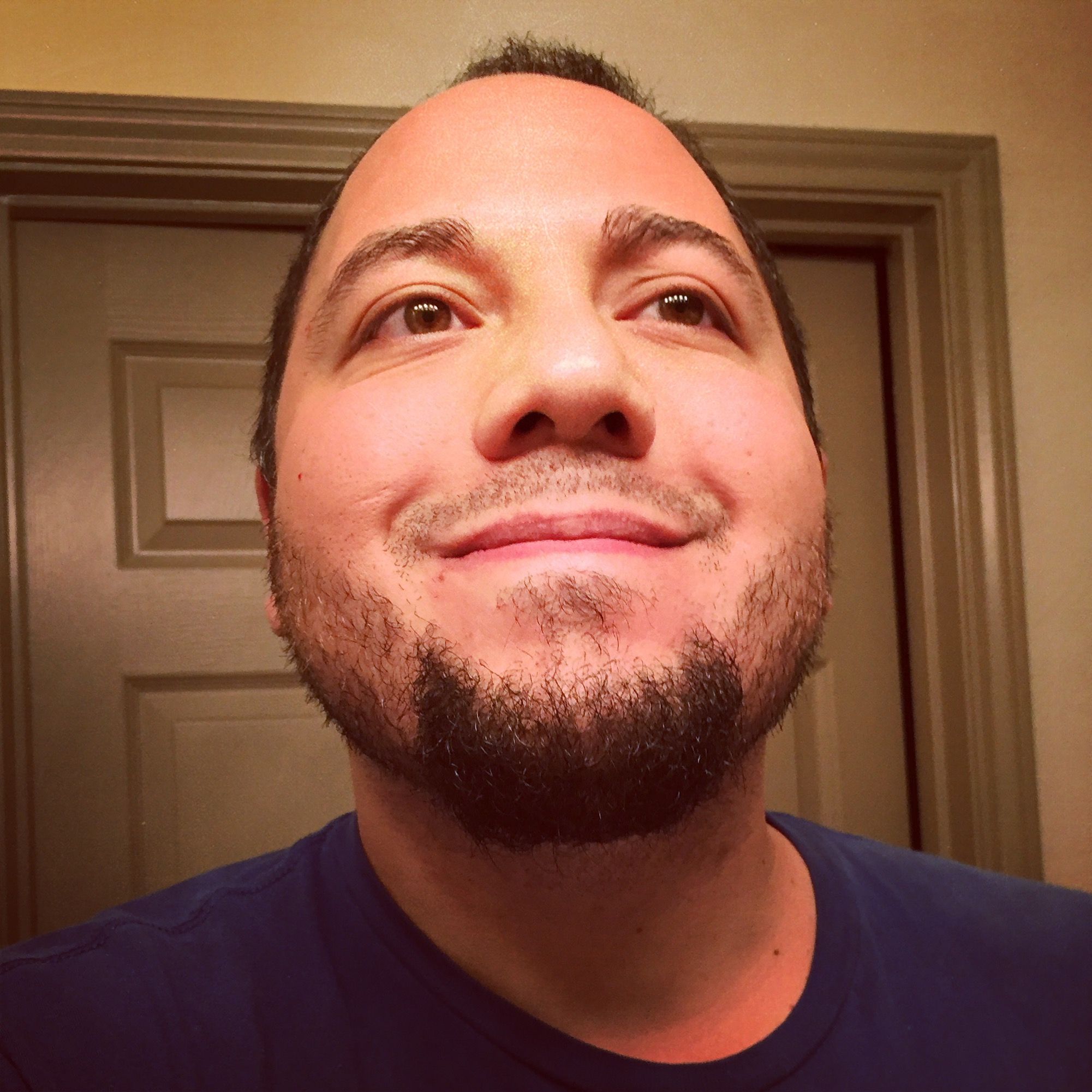 38-year-old World Championship Wrestling fanatic/collector/hoarder. Safety officer by day, scanner of wrestling magazine by night.
He's got posters on the wall, his favorite rock group's KISS.