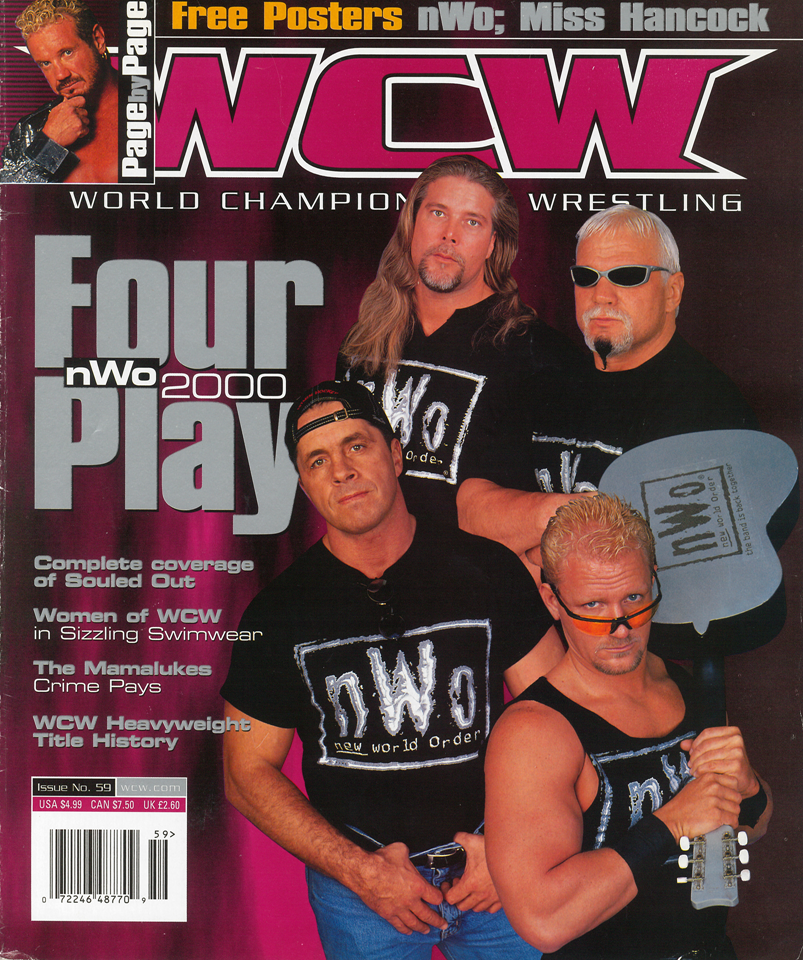 The nWo 2000! Bret Hart, Jeff Jarrett, Kevin Nash and Scott Steiner have reformed the New Wor–and, the storyline is now dead.
By the time this magazine was in store shelves,  both Bret Hart and Jeff Jarrett were taken out due to injuries. Jarrett was concussed due to a flying swan-dive headbutt Chris Benoit delivered from the top of a steel cage and Hart was just realizing how damaged he was from his infamous match against Goldberg at Starrcade 1999. On top of all this, Goldberg himself was also taken off television due to SLICING HIS ENTIRE ARM UP in a botched stunt involving the windows of a limousine getting punched out. In an attempt to salvage the group, WCW added The Harris Twins to the nWo's roster but the entire concept was busted by March. Kevin Nash admitted years later that the group was purely intended to be nothing more than Goldberg chum and without him, the whole thing was dead in the water.
None of this mattered anyways as Eric Bischoff and Vince Russo would reboot the entirety of WCW television in early April, and the nWo 2000 group just faded away into obscurity. Still though, we got ONE pretty kickass poster before it all went to hell.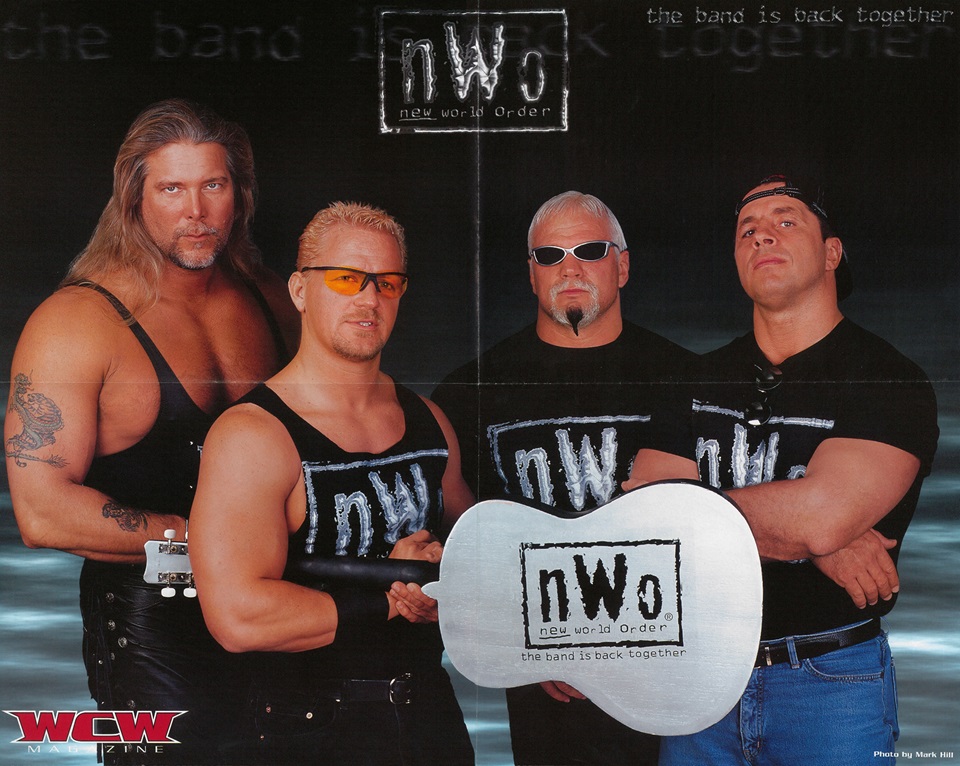 Some fun things in this issue — great, clean pics of Jeff Jarrett in front of his pyro, full advert for the WCW Tuff Talkin' toys that recognized each other, and a pretty brazen full-page shot of Madusa getting BBQ sauce poured on her.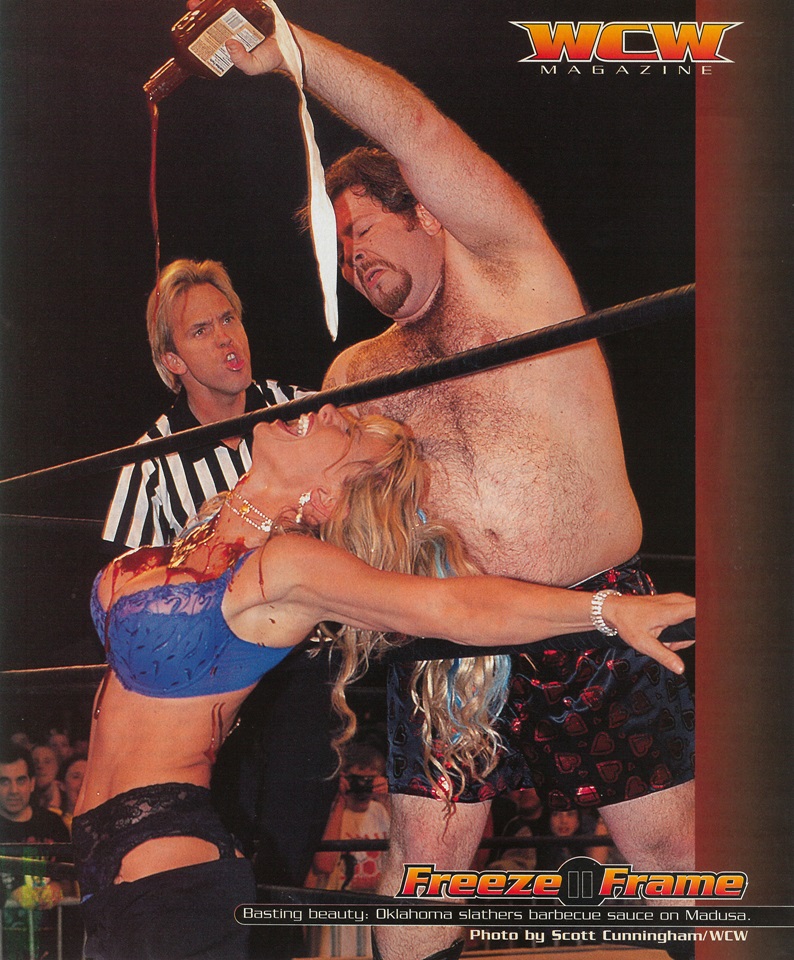 Full magazine is below, I've now got a hankering for re-watching WCW Souled Out 2000 due to the coverage included. I remember being absolutely terrified that Kevin Nash was straight up murdering Terry Funk for my $29.99 and becoming unglued at the end when Chris Benoit ended up becoming the WCW World Heavyweight Champion. Believe it or not, I was STILL watching and ordering the PPVs live but might've fallen out of this as the year went by. If you know how the year 2000 was for WCW, you wouldn't blame me.
**Subscribers at ANY level of the WCW Worldwide Patreon will get to download these files as soon as they're uploaded to my Google Drive. Patreon backers are rewarded with early downloads and even a chance to get vintage and original WCW merch sent to them as a thank-you.**
Download WCW Magazine #59 [March 2000]
ZIP File | CBR File
WCW Magazine #59 - March 2000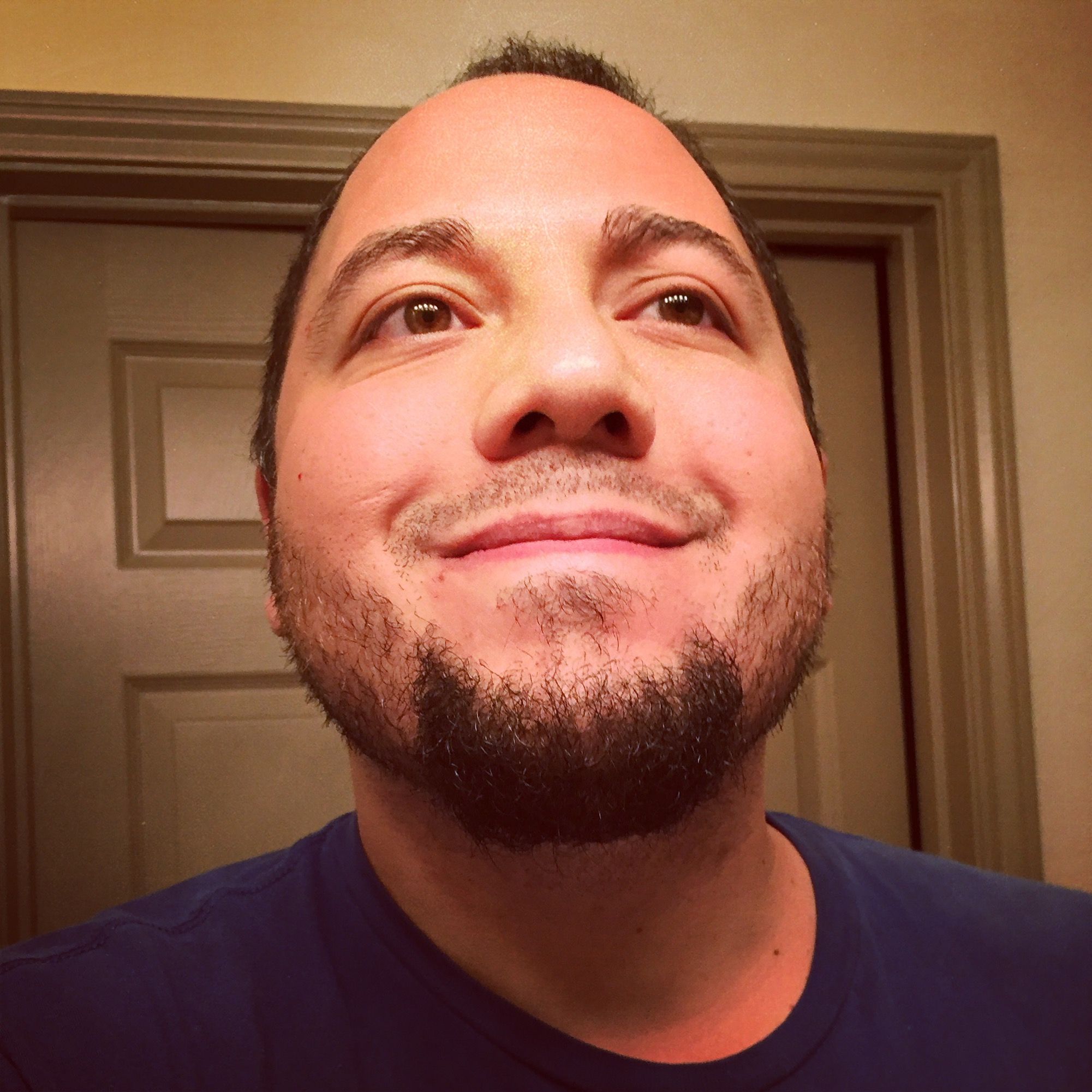 38-year-old World Championship Wrestling fanatic/collector/hoarder. Safety officer by day, scanner of wrestling magazine by night.
He's got posters on the wall, his favorite rock group's KISS.