Legends of Professional Wrestling - The Demon - 2018
In one of the more surprising things to happen this year with wrestling toys, Figures Toy Company announced that THE DEMON will be making an appearance in their Legends of Professional Wrestling line. I know that the first thing you're thinking is, "I cannot believe that it took so long for him to be announced!", but Figures had to get out Jim Cornette and New Jack before getting around to ol' Dale Torborg.
Figures Toy Company has created a name for themselves over the past six years or so by offering nostalgic recreations of the MEGO Corporation figures from the seventies. The vintage MEGO line featured figures of various superhero and television stars but one of their crown jewels from their lines was the 1978 KISS Love Gun figures.
Given Figures Toy Company current dealings with releasing KISS MEGO-like figures, securing the rights to the Gene Simmons face-paint was no sweat for the company. Nineteen years after his debut, The Demon is finally available in action figure form. Figures Toy Company did what the bunch of cowards over at WCW and Toy Biz didn't have the guts to do.
The Demon is the Dale Torborg version of the character, not the Brian Adams version that made only two appearances in the greasepaint. Torborg himself has stated that he was originally supposed to have been The Demon all along due to having similar facial features to Gene Simmons, but Simmons decided on Brian Adams to replace him right before the character's debut. Simmons had apparently wanted someone comparable in size and presence to the WWF's Kane and went with the nWo B-Team member due to him being a bigger grappler than Torborg.
When The Demon character was almost immediately taken off television after his first debut, Dale Torborg re-emerged as the character six months later as the one and only "God of Thunder".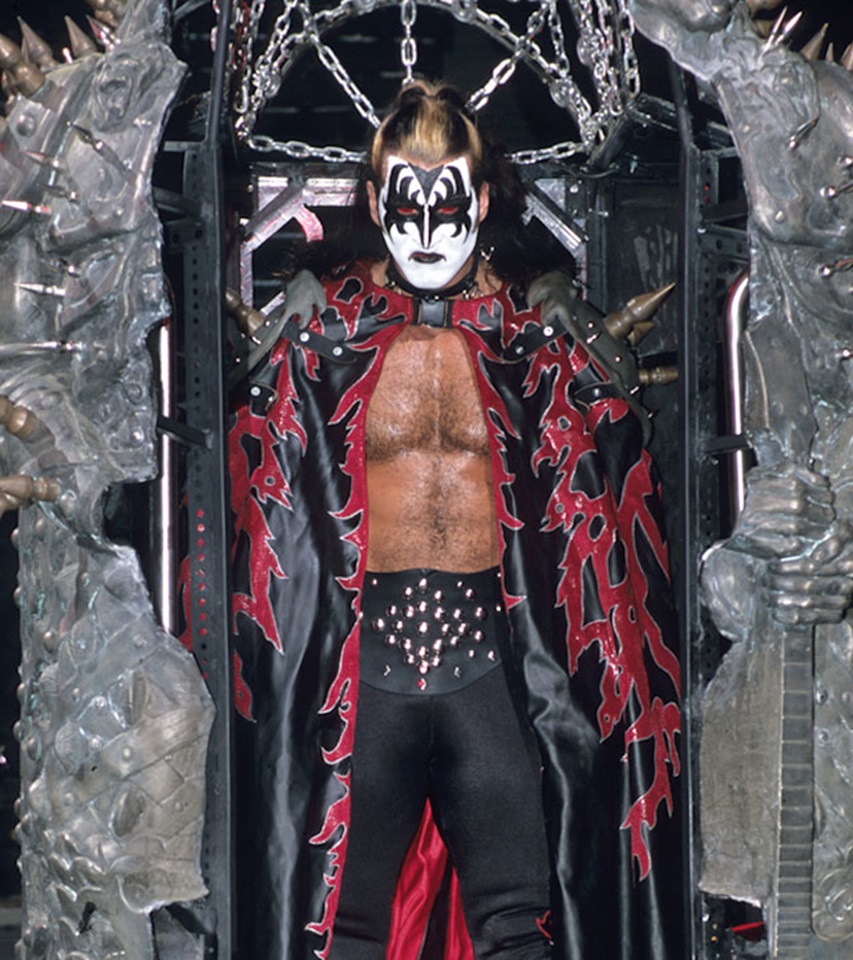 The vinyl pieces of The Demon's cape and studded belt are a nice touch, and he even comes packaged along with a shovel to help dig to freedom whenever WCW creative buries him. The figure is a little bulky than his real-life counterpart, but it's an action figure, dammit. He's supposed to be "Larger than Life".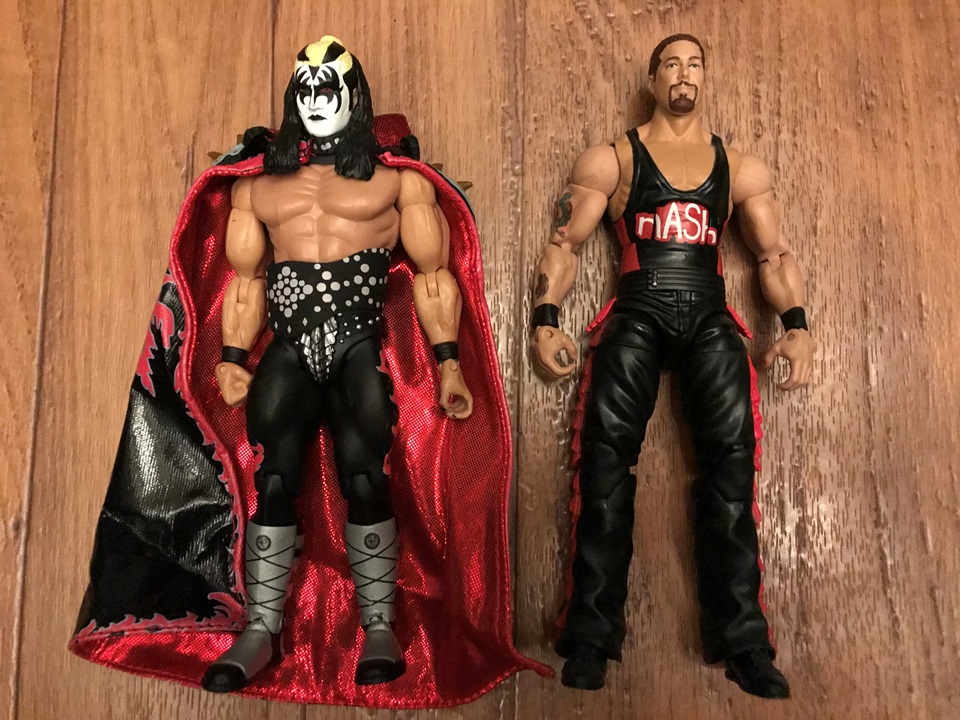 Now if Figures Toy Company can get in bed with Jerry Only and The Misfits, maybe then we could see a Vampiro figure sometime in this line. Keeping my fingers crossed for more WCW figures from this company.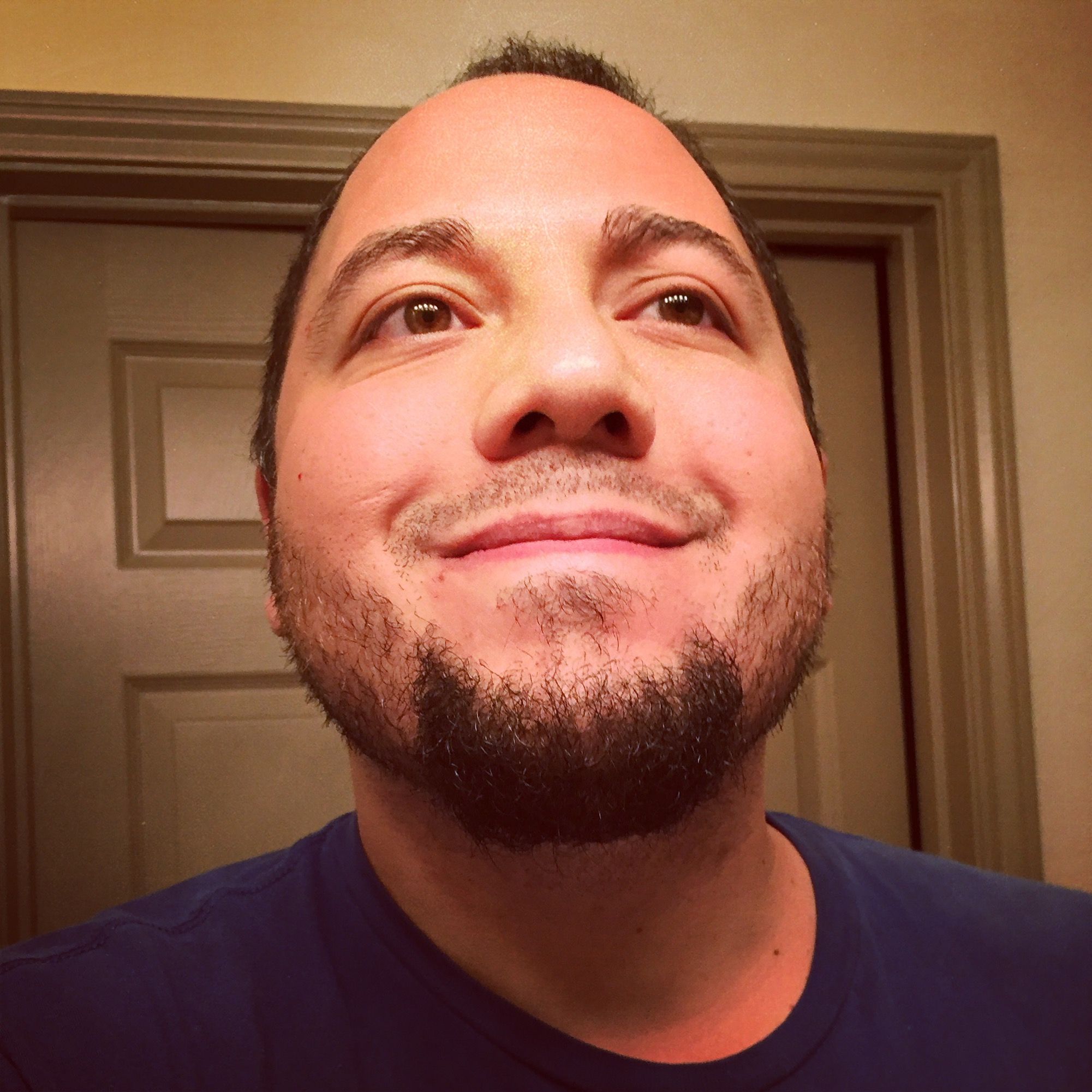 38-year-old World Championship Wrestling fanatic/collector/hoarder. Safety officer by day, scanner of wrestling magazine by night.
He's got posters on the wall, his favorite rock group's KISS.