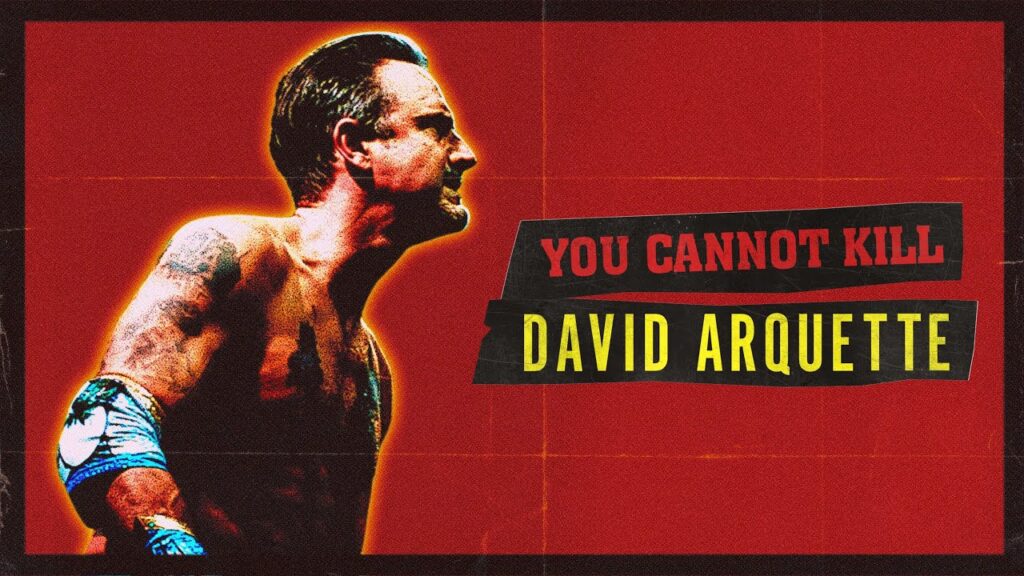 David Arquette is not a professional wrestler, but he is one of the few people on the planet that can truthfully claim that he's a former WCW World Heavyweight Champion. That odd fact and all the negativity contained within is the driving force of You Cannot Kill David Arquette. Despite having a successful career as an actor, twenty years of jokes and hostility from the online wrestling community and the professional wrestling business has festered inside Arquette's head. David Arquette wants your respect and is hellbent on achieving that through blood, sweat and piercing metal-pin tacks.
When we come across David for the first time in the film, he talks openly about his stalled acting career while members of his family delve into his lifelong love of pro wrestling. Patricia Arquette, ex-wife Courteney Cox and current wife Christina McLarty Arquette all help present David as someone who had Hollywood potential but whose career ended up curtailing in the 2000's due to being typecast as a goofball. During that time, Ready To Rumble introduced David Arquette formally to the wrestling as he appeared several times on WCW programming to help promote his film but to also win the World Championship in a convoluted fashion. Apparently, that's when things in Arquette's professional life turned.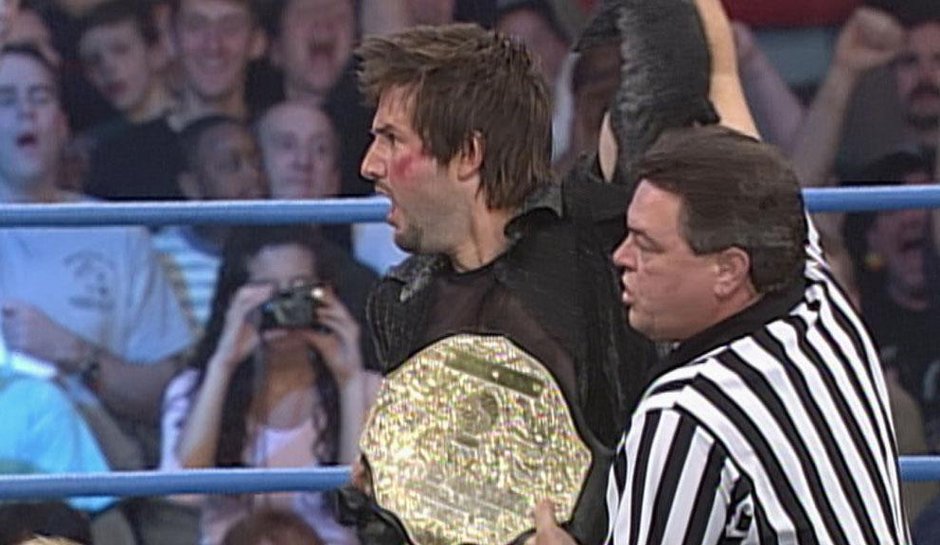 This move has been talked and dissected to death over the years, and the film highlights this through random bits of YouTube clips (hi, Wrestling With Wregret!). Fans weren't happy with the decision and felt like having an actor win the most prestigious title in wrestling history completely cheapened it. Arquette's wrestling role became labeled a joke and in a way, this film serves as an apology to those who have hated him since then. The story of Arquette's personal wrestling redemption and absolution of his in-ring sins is what You Cannot Kill David Arquette is all about.
Watching him break into the world of independent professional wrestling at age 46 isn't a pretty sight. Numerous health issues and heart attack aside (?!?), David is trying to tap into something that he only briefly flirted with twenty years ago. We get to see Arquette completely bomb out at a backyard indie show and travel around different training centers while his horrified wife gets briefed over the phone. Arquette gets his own Virgil moment at a wrestling convention as nobody seemingly cares that a former world champion and star of Muppets from Space is freely available to anyone who wants to spare him a moment. Numerous interviews with random fans and independent wrestlers call out Arquette for being a piece of trash for what he did to the wrestling business, to "our business".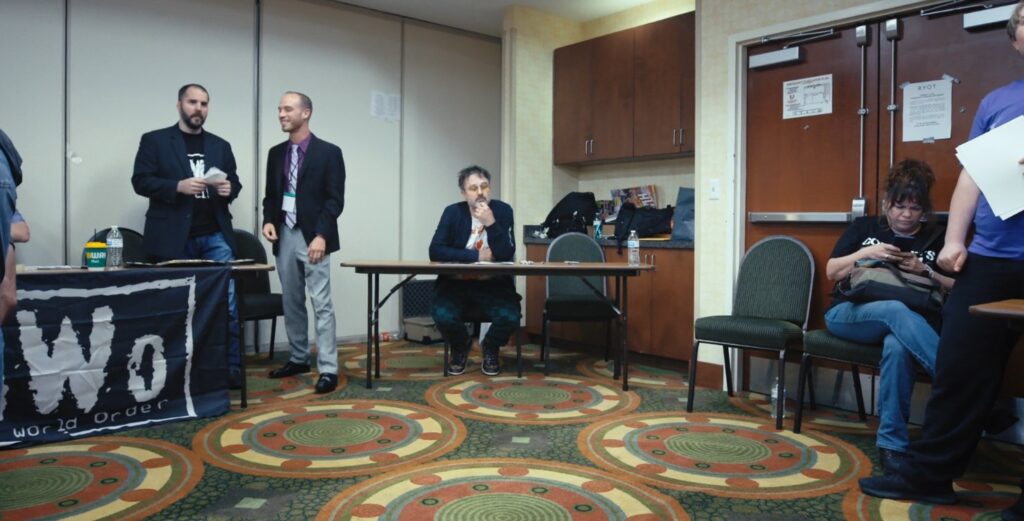 If you were to watch this with zero understanding of professional wrestling's culture, You Cannot Kill David Arquette is a fantastic, depressing story of a man putting himself through hell just to get some kudos from a strange world that spurned him. Truth is, the movie walks a fine line between the real world and a kayfabe one. The person trashing David Arquette at a wrestling convention for making a mockery of something he's devoted his life to, a job that's kept him on the road and away from his family during important milestones sounds real. These sentiments can be found everywhere online and heard on various wrestler podcasts if David Arquette's name gets brought up, so in a way, they are legitimate gripes that people have had against him. In this instance though, the person who is talking about being "in the business" is a hobby shop owner from New Jersey that deals in selling wrestling memorabilia. In that scene, he's hawking possible bootleg prints of Erik Hodsen and John Twomey wrestling artwork that he also gleefully sells to David Arquette himself right after dunking on him.
To me, the online hatred of David Arquette in 2020 is nothing more than people parroting old wrestling forum gripes as a way of preserving wrestling history. As time goes on, these wrestling "truths" just get passed on without much thought. Personally, the angry wrestling dork part of my brain died out in the early 2000's, so it's hard for me to treat this worldview seriously. I know that this take still exists which is why the movie kinda works with it as the catalyst behind Arquette's quest. It's a believable premise even if the film doesn't lay out exactly which idea came first, the return to professional wrestling or the documentary project.
It's actually fun to watch the film present this mythical rise of glory filled with setbacks and hardship. Everyone hates David Arquette for his crimes against wrestling, and it's all one-hundred percent serious to everyone. For a moment early on, the film tries to get into the risks of Arquette wrestling including a scene where a doctor details how his brain "isn't connected in a typical way" due to potential brain damage from a 2011 head-on vehicle collision. This setup could be there to make you feel some dread about where David Arquette could eventually end up during this actual earnest jump back into wrestling. In actuality, it could also double as a potential reason why he's trying so hard to prove himself. This wasn't a half-assed, toe-in-the-pool experiment for him. David Arquette is willing to do anything and maim himself in a Nick Gage GCW deathmatch just so he can get a hug from Nasty Boy Brian Knobs.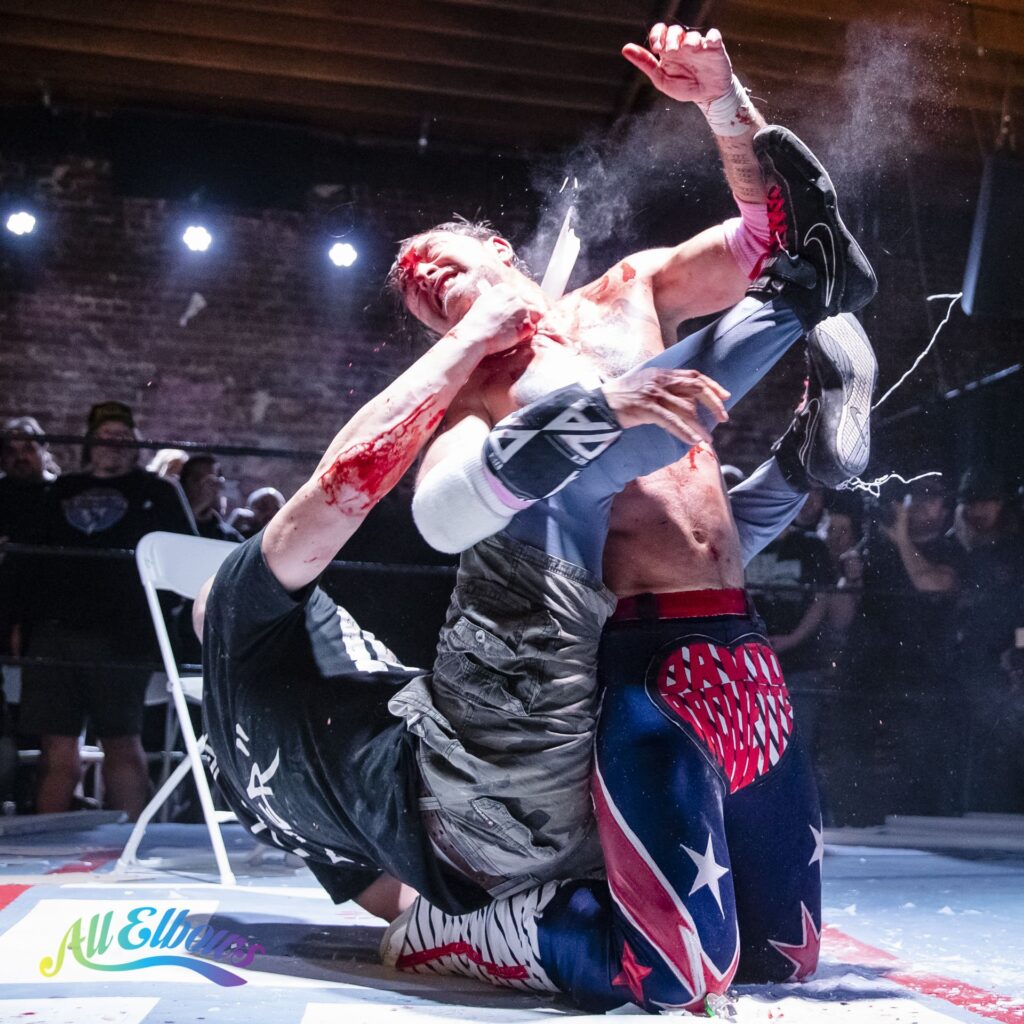 You Cannot Kill David Arquette has heart and is a relatable tale of a man living out his childhood dreams of being the "Macho Man" Randy Savage. You get to see realistic moments for those who life their lives on the independent wrestling scene, including the low points like washing your own blood off of you in a bathroom sink. Not everyone is meant to be a WWE Superstar on Day One and Arquette works his way through various training segments before his exploits pick up online traction and things start clicking for him. Highlights for me are the moments of his family and children sprinkled throughout the film expressing their excitement and worry over this fantasy consuming his life. All and all, it truly is a bizarre film that leaves you hoping that Arquette got this wrestling bug completely out of his system because holy hell, man, he almost died in-ring. With Scream 4 coming in 2021, lets hope that Arquette can walk away from Ghostface without getting his throat slashed by a broken light tube.
Actually, that scenario might work out better for him as at least that blood would be phony.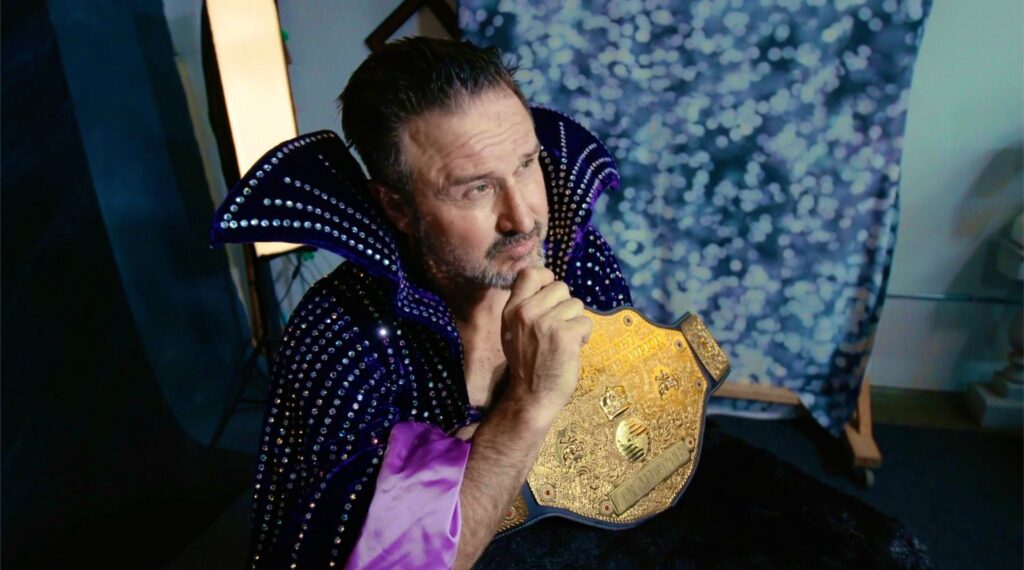 For those wrestling nerds out there, you get plenty of on-air moments with various wrestlers and legends to talk about David Arquette. Also, just in case you still hated him after watching this film, Brian Pillman Jr. shows up in the credits to confirm the long-standing rumor that all the WCW money Arquette received did go his and Owen Hart's family. In another cool moment, the wrestling mask slips a bit during a scene with RJ City and Arquette talking through their bout during a pre-show meeting that gets interlaced with clips of their Championship Wrestling from Hollywood match. Various independent stars are background extras in scenes, so it's fun to watch with that in mind to see who you can name. I had actually forgotten how Marko Stunt had his terrible injury at the same GCW show Arquette vs Gage happened at. You get a brief moment of Stunt being carried off as Arquette looks on with bewilderment at the underground wrestling club he's booked at.
You Cannot Kill David Arquette really is a great watch that serves as David Arquette's quirky love letter to pro wrestling. There's no reason for him to go as hard as he did, but we did end up getting an entertaining flick out of his whole deal. For all of your supposed wrestling sins, David, you are forgiven.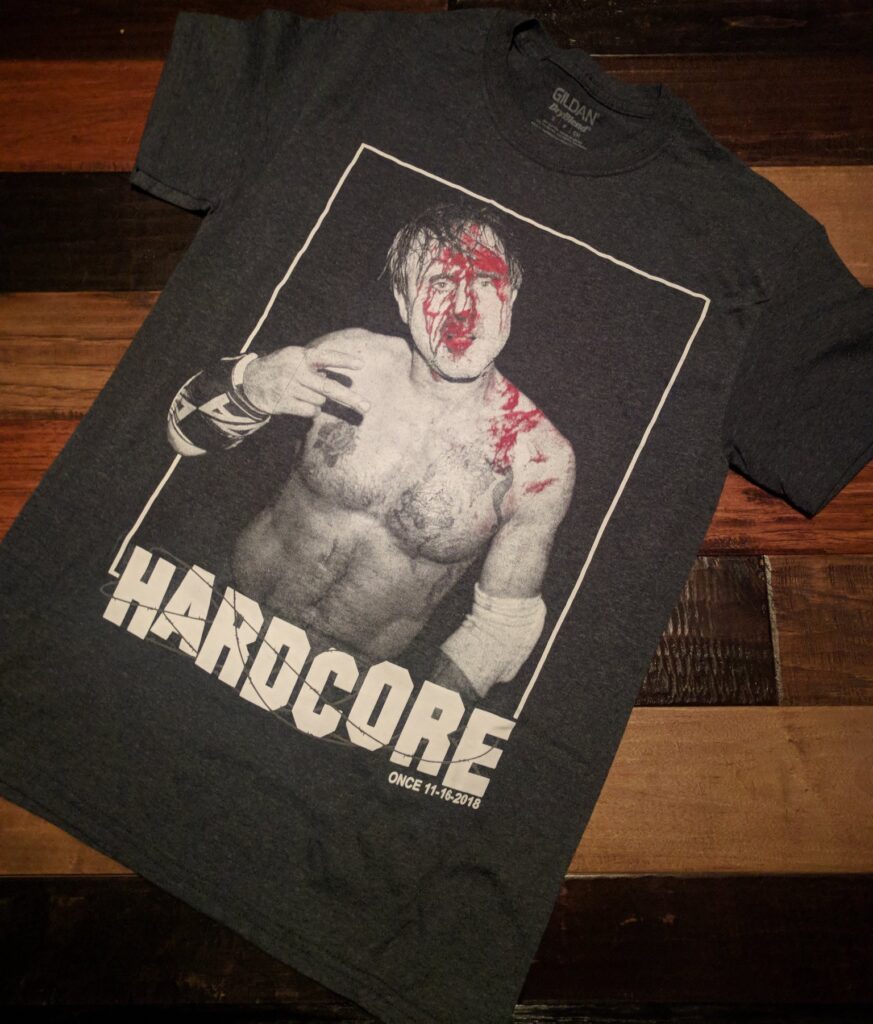 ---
'You Cannot Kill David Arquette' is available now on Digital and VOD. A copy of the film was not sent to this site for review.
---
As a bonus, I had Chris Miller reach out to me regarding an interview with the Supervising Sound Editor of You Cannot Kill David Arquette, Jacob Bloomfield-Misrach. Chris can be found on Twitter and is a horror movie aficionado.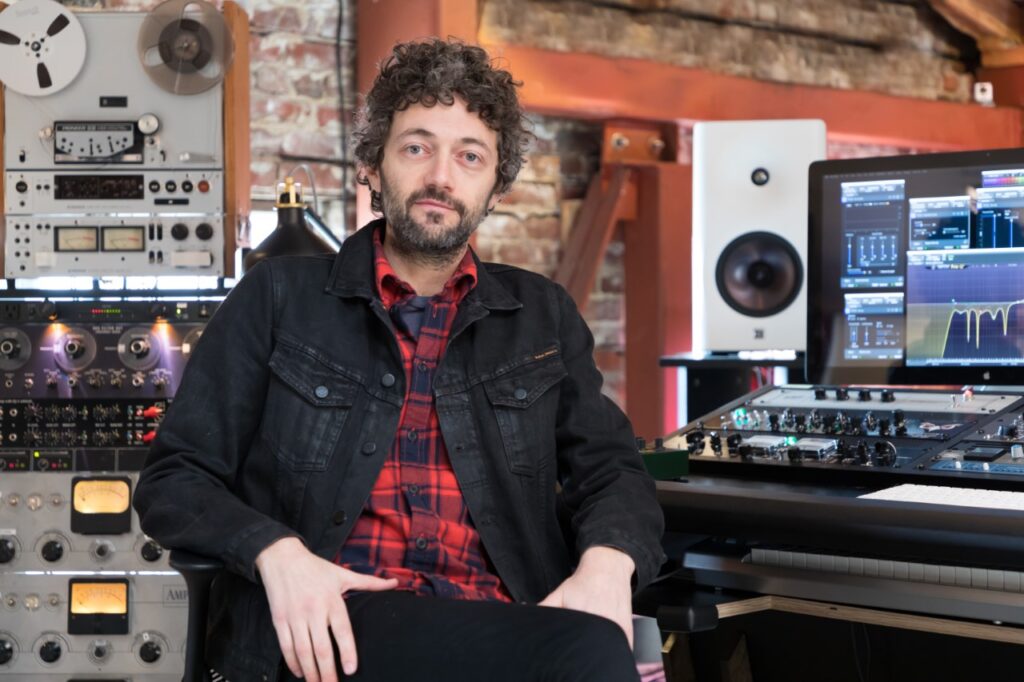 While promoting the 2000 Warner Bros. film Ready to Rumble, David Arquette won the WCW World Heavyweight Championship. He went from being on top to having true wrestling fans turn on him for basically stealing the title. Twenty years later, he is trying to regain the respect of wrestling fans by showing how dedicated he is to the sport with the documentary You Cannot Kill David Arquette.  The doc is filled with heart, soul and yes, body slams.
I wanted to get some firsthand insight on how the wrestling doc was made, so I spoke with the film's supervising sound editor Jacob Bloomfield-Misrach. Jacob is the person to thank for making the slaps, slams and even spandex sound like you are sitting ringside. 
Can you describe You Cannot Kill David Arquette in a few words?
An epic story about a fallen hero who takes a massive amount of beatings to fight his way back to victory.
David really tries to honor wrestling in You Cannot Kill David Arquette. Do you think he does this with the documentary?
100%. This entire film is David's love story with wrestling. He has never had anything but respect for the sport. His number one priority in training to be a real wrestler was to show his respect for the craft, the fans and his heroes. This documentary shows all of that really well.
For people who are not quite aware of what a supervising sound mixer, are you there while filming is taking place? Or are you strictly in post-production after it's complete?
My job as the Sound Supervisor begins when all of the filming and editing is complete. That's when I step in and it's my job to make the film sound amazing. I have a team of dialogue editors, sound designers and mixers at my company IMRSV Sound, who help me get it all done.
In interviews, David says this is an underground sequel to Ready to Rumble. Did you go watch Ready to Rumble before you started work on this film, just to get some backstory?
Ha. Yes, I did revisit Ready to Rumble. It was a great excuse to watch it again. That film is hilarious…. But You Cannot Kill David Arquette is way better. This film takes it to a whole other level.
Were there locations in the film that made your job more complex, sound wise? For instance, I imagine the amount of noise in gyms would be a lot more complex than a location like David's house?
There's a Lucha Libre wrestling match in Mexico. That was noisy! But it's such a great scene. And in general with this film, we go from David's house, to the training gyms, to the indie wrestling events, to the arena. Each location has to sound bigger and better than the last. The wrestling gyms needed surgical audio clean up, to make sure we could really hear what everyone is saying. But the arenas needed huge sound design, to make the audience feel like they are sitting right there in the crowd. It was a ton of work, but I'm so happy with how it turned out.
Besides David obviously, do you have a favorite wrestler that makes an appearance in the film?
Ric Flair is amazing. I don't want to give away too much, but he pays quite the compliment to David's wife!
In a previous interview you said that the documentary has the arc of a Marvel film. Can you explain this?
The two directors of the film, David Darg and Price James did an amazing job with the story development. There are very few documentaries that sweep you up in the story and hold your attention this intensely for 90 minutes. It's such an entertaining ride, and the fight scenes are gripping. It feels like an action film. I guarantee that your palms will be sweating and your heart will be pounding by the end of the film.
Not all the scenes in You Cannot Kill David Arquette are hardcore training or match sequences. For your job, as a supervising sound mixer, we know the wrestling scenes are pretty complex. Is there a scene outside of the ring that was equally challenging to work on, even though it doesn't look like it?
Oh, I like that question. Yes, there's a very cute scene at Courteney Cox's house by the ocean. The dialogue sounded far away, the ocean was a bit noisy, and she has these incredibly cute puppies running all over the place. I spent a LOT of time on that scene trying to make the dialogue work, the ocean to sound pretty, and finding the perfect sound for those puppies. It had to be a sound that would make you forget all about the brutal wrestling matches that were on the way.
---
Chris currently lives in Los Angeles, surrounded by the industry he has been passionate about since a child. He covers events such as San Diego Comic-Con, WonderCon and premieres. He believes too often the creative talent behind the camera is overlooked, so he specializes in bringing awareness to roles such as composers, costume designers, cinematographers and music supervisors to name a few. Some of his favorite shows currently airing are 'The Alienist', 'GLOW' and 'Unsolved Mysteries'.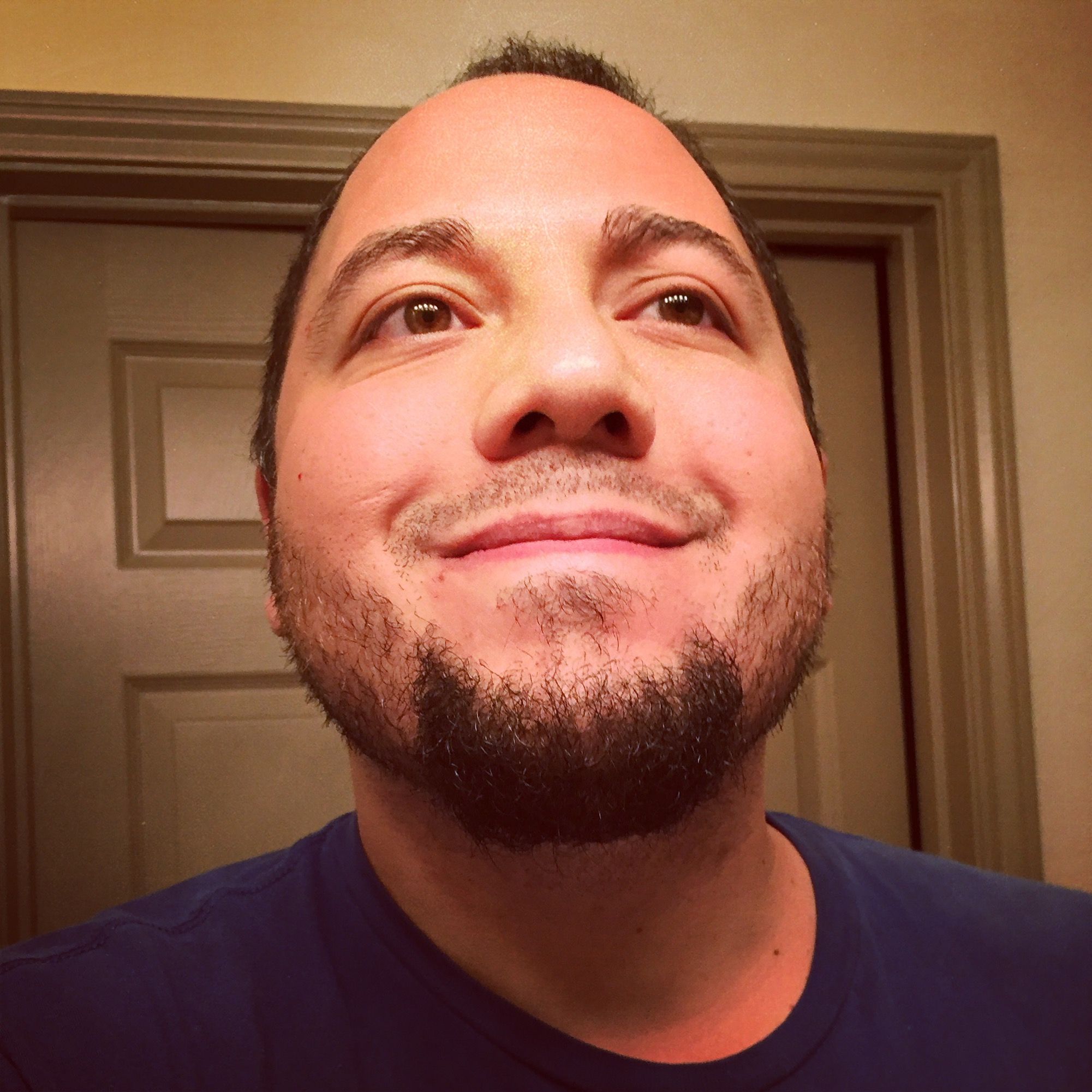 38-year-old World Championship Wrestling fanatic/collector/hoarder. Safety officer by day, scanner of wrestling magazine by night.
He's got posters on the wall, his favorite rock group's KISS.