Thailand Wrestling Magazine - 1993
WCW WWF STING VADER K. VON ERICH SID VICIOUS STEVE AUSTIN HAWK THAILAND MAGAZINE
STARTING BID – $19.99
A very weird find on eBay, especially since I immediately recognized this cover to have a portion of a legitimate WCW Magazine cover cut and pasted in: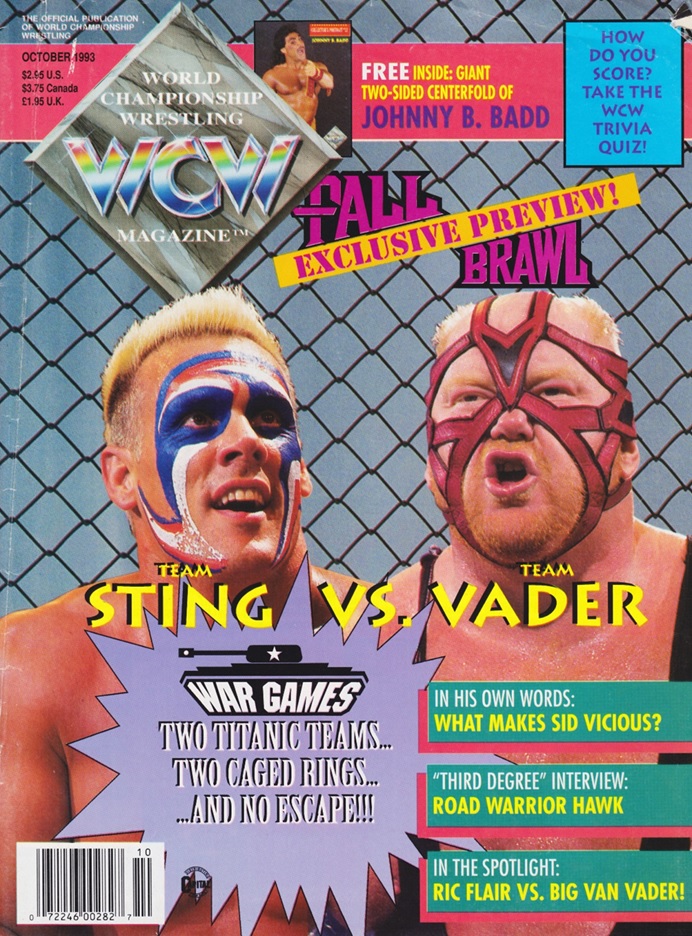 The entire magazine is laid out this way, as this issue is nothing more than an oddball Frankenstein monster of a wrestling mag ft. pages from WWF Magazine, WCW Magazine, Wrestling Eye and others with new text wrapped around it.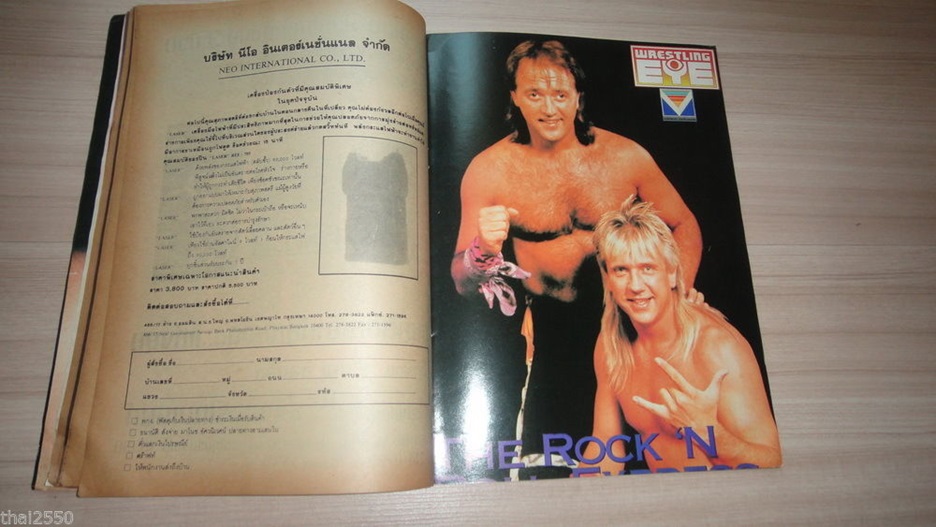 Very weird to come across, think I might have to put in a bid myself just for the novelty of this item (along with those Vader vs Scott Norton pics)!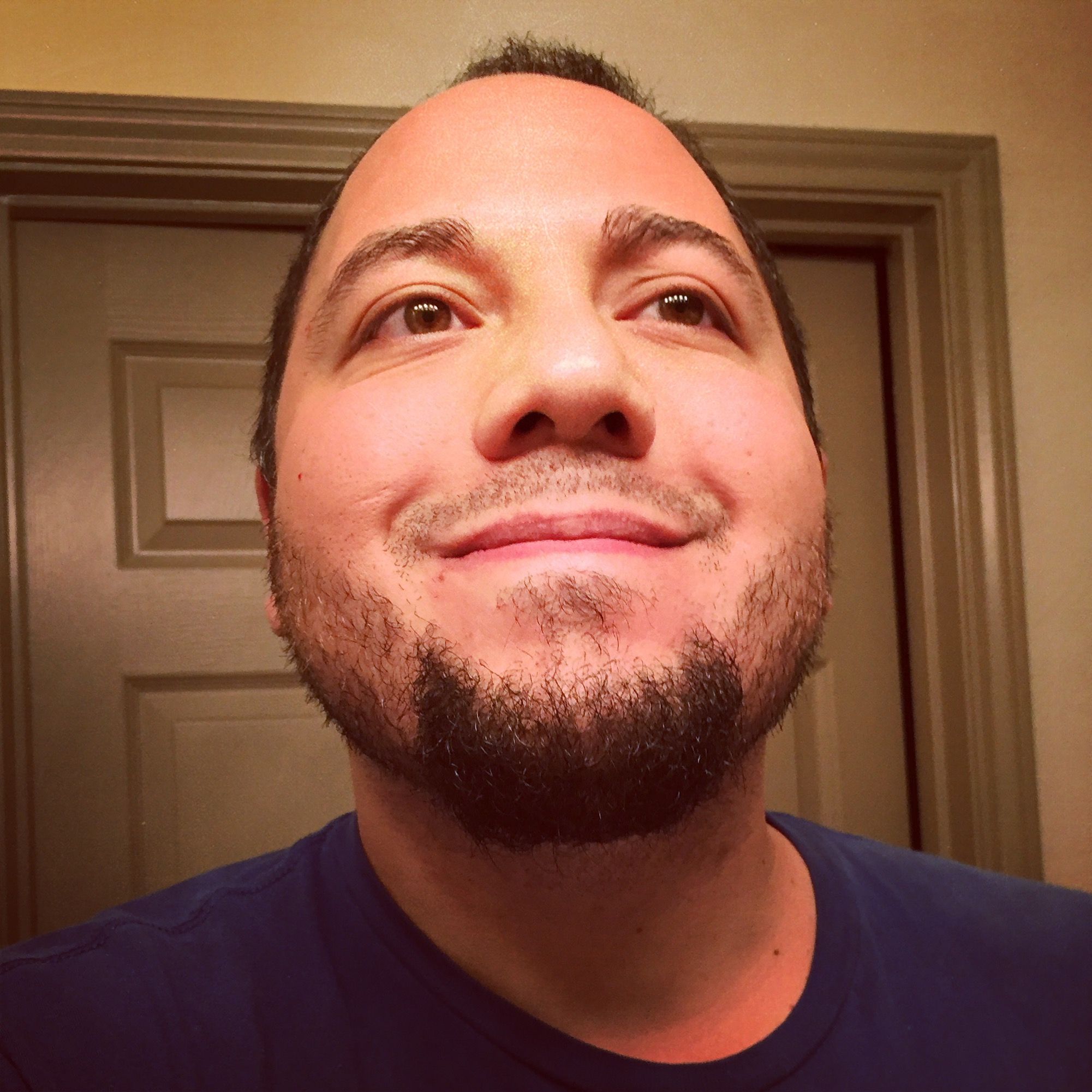 38-year-old World Championship Wrestling fanatic/collector/hoarder. Safety officer by day, scanner of wrestling magazine by night.
He's got posters on the wall, his favorite rock group's KISS.