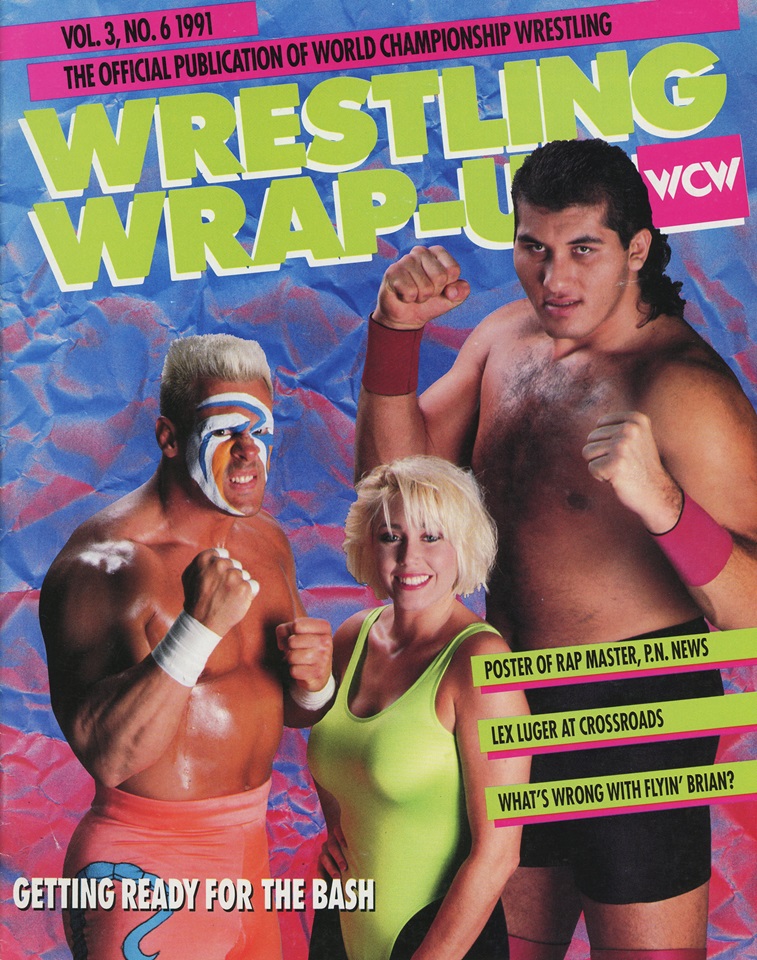 Sting, Missy and El Gigante — hell of a trio here, huh? What better way to represent 1991 WCW than these three individuals, the FUTURE of World Championship Wrestling on display!!
Well, one out of three ain't bad I guess.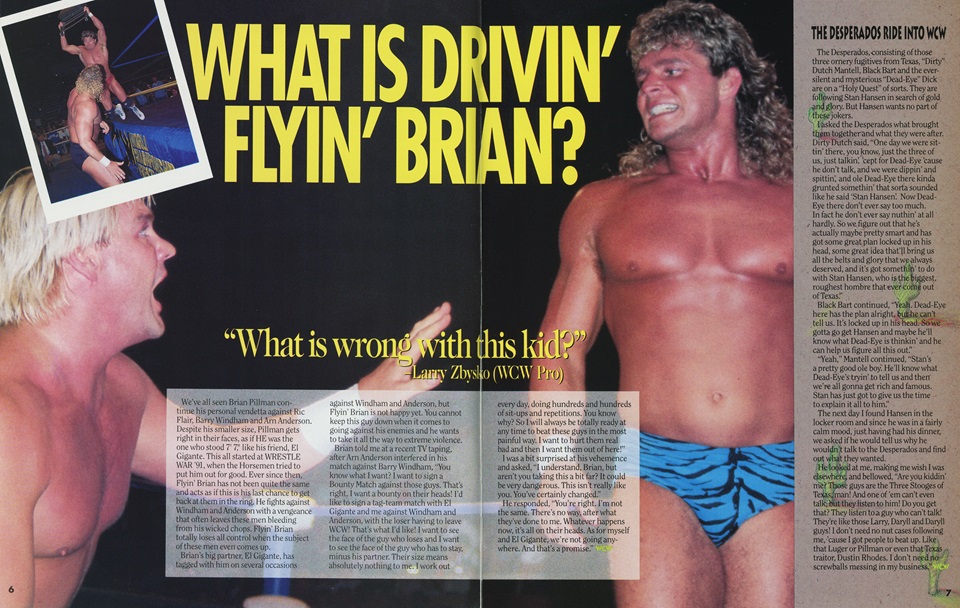 Interesting times for WCW here in early 1991. You can see several references and pics from "the Starrcade in Tokyo Dome" from the WCW/NJPW Supershow held in March, along with a feature on Hiroshi Hase and Kensuki Sasaki. Arguably, Hase and Sasaki had the best match on the Supershow card when they took on the Steiner Brothers. Not only did the duo from NJPW lose their tag-team match, but they also lost their IWGP Tag Team Championship titles to Rick and Scott, starting the Steiners' first Japanese championship reign.
Another cool bit can be found in the news section, early in the magazine. Now, this is something I'm sure everyone already knows, but I never connected the news of Kevin Nash playing Super Shredder in Teenage Mutant Ninja Turtles II: The Secret of the Ooze to WCW. Yet, the role is talked about and hinted at here with the wrestler left unnamed. I'll throw in a pic taken during shooting to help sell the news item, in case you've never seen it before: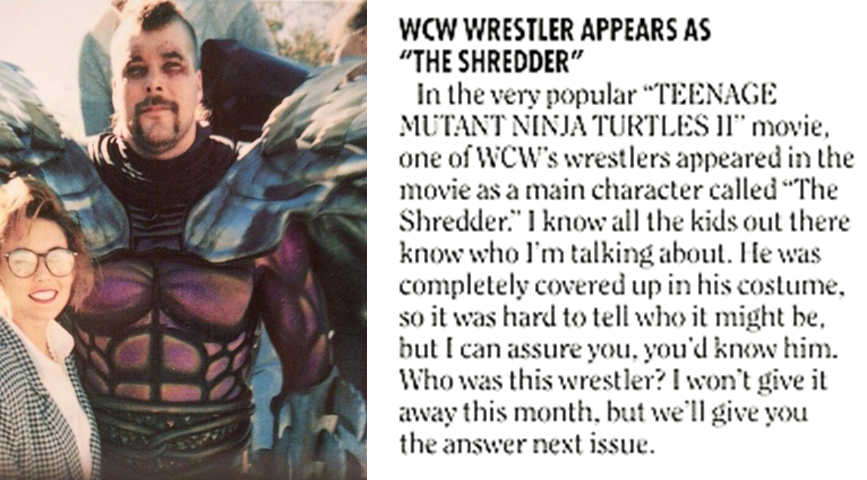 I don't know how much WCW promoted the movie or Nash's involvement on television, but I'll have to dig out this next issue to see what they said about the film.
Kevin Nash: "['Teenage Mutant Ninja Turtles II'] was the first movie I ever did. That was the first time on a movie set, my first time being treated like a human being, [first time] being involved in entertainment (laughs)." – Synamic Fix Interview [2015]
As we all know, Kevin Nash continued on and found much more success in professional wrestling and in films. Nash even admits to still getting decent residual checks today from his stint as the Super Shredder and isn't shy at all about discussing the campy role: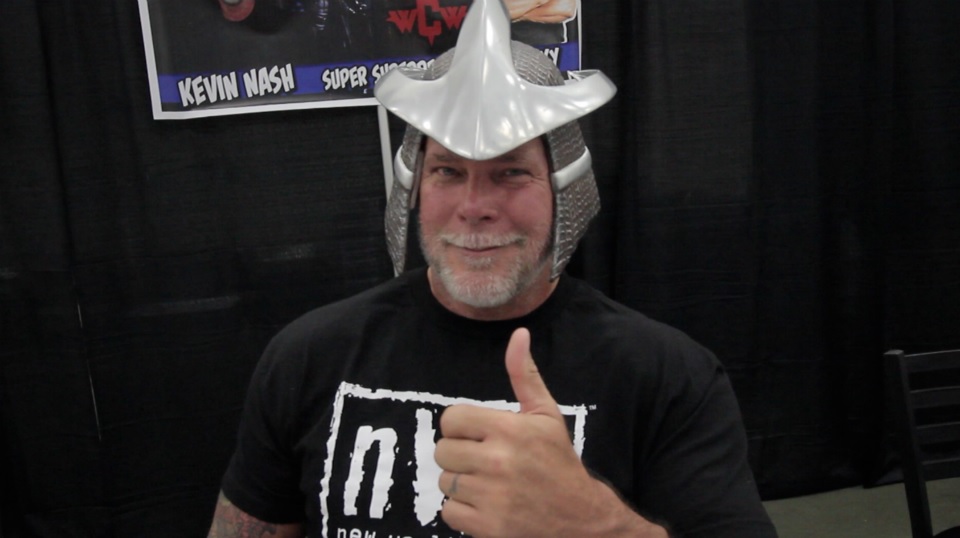 Despite the rough early years, Nash can be all smiles now after everything he's accomplished. Now, if he could just somehow work his way into a consideration for an Oscar…
Also, don't sleep on that P.N. News poster! Yo baby, yo baby, yo!!
**Subscribers at ANY level of the WCW Worldwide Patreon will get to download these files as soon as they're uploaded to my Google Drive. Patreon backers are rewarded with early downloads and even a chance to get vintage and original WCW merch sent to them as a thank-you.**
Download WCW Magazine #6 [June 1991]
ZIP File | CBR File
WCW Wrestling Wrap-Up - June 1991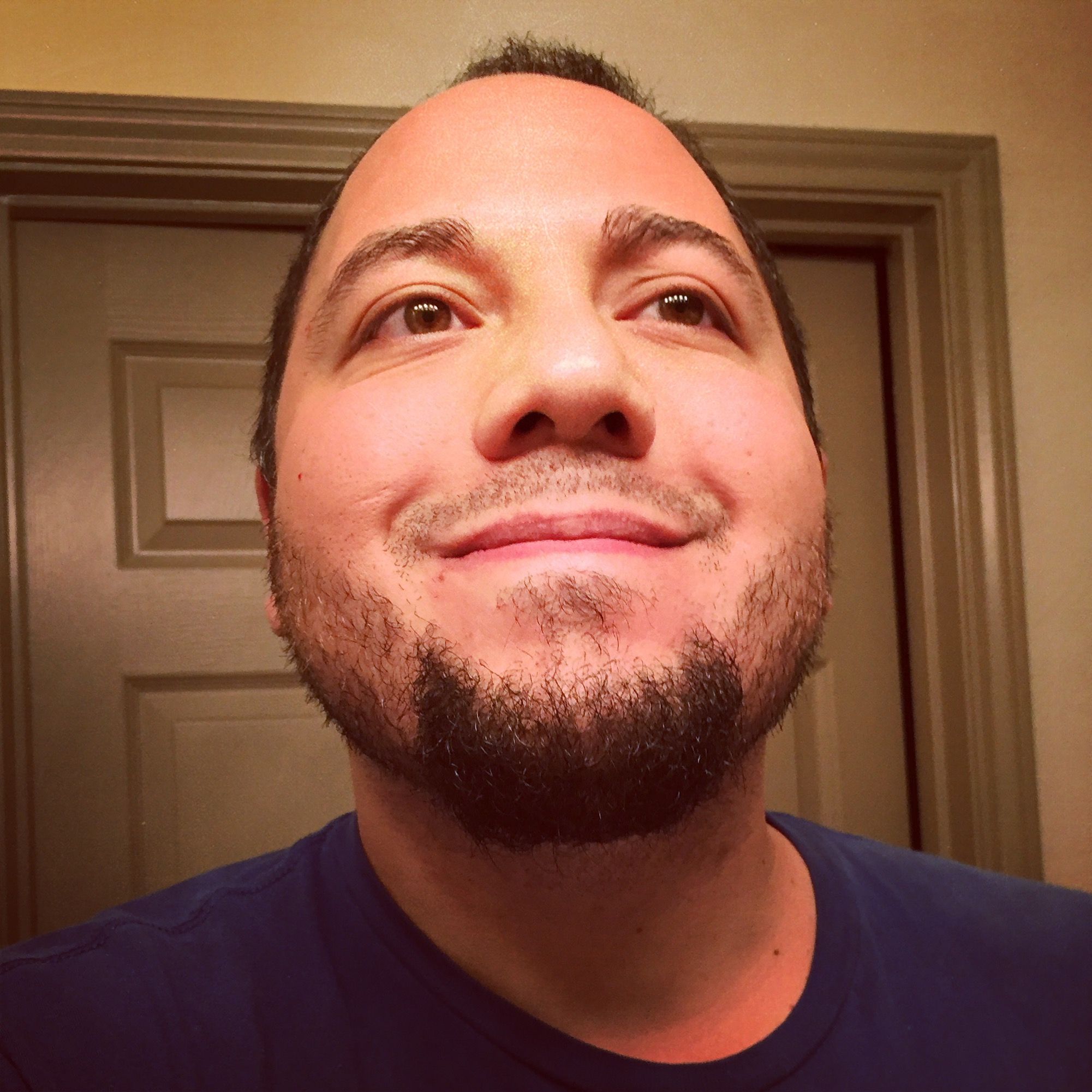 38-year-old World Championship Wrestling fanatic/collector/hoarder. Safety officer by day, scanner of wrestling magazine by night.
He's got posters on the wall, his favorite rock group's KISS.