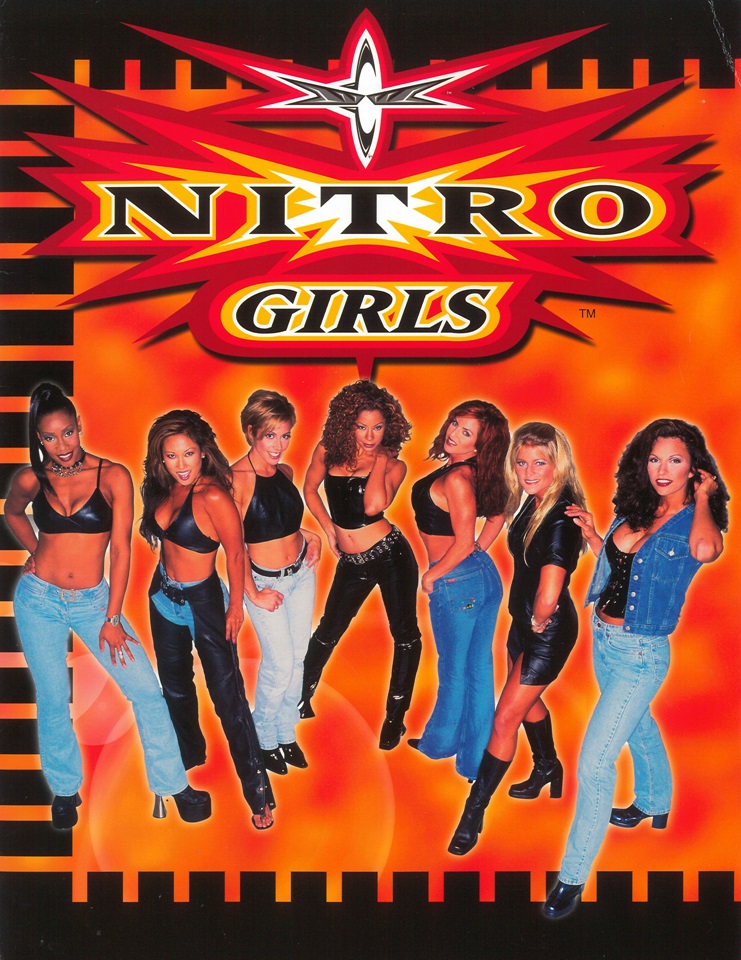 It's the Nitro Girls! The fun little dance troupe from WCW Monday Nitro are here in their very own program that was sold at live shows! I wasn't sure what to expect when I came across this listing on eBay. As it turns out, it was nothing more than a magazine with a bunch of tastefully done one-page pinups for you to rip out and hang wherever. My Mom would have never allowed me to get away with picking this up, she grounded me after she discovered a hidden swimsuit edition of Sports Illustrated under my mattress. At least with that, I could have argued that I was actually interested in the articles! I don't know if I could have convinced her that learning about Fyre's affinity for tuna and Dallas was a worthwhile use of my personal reading time.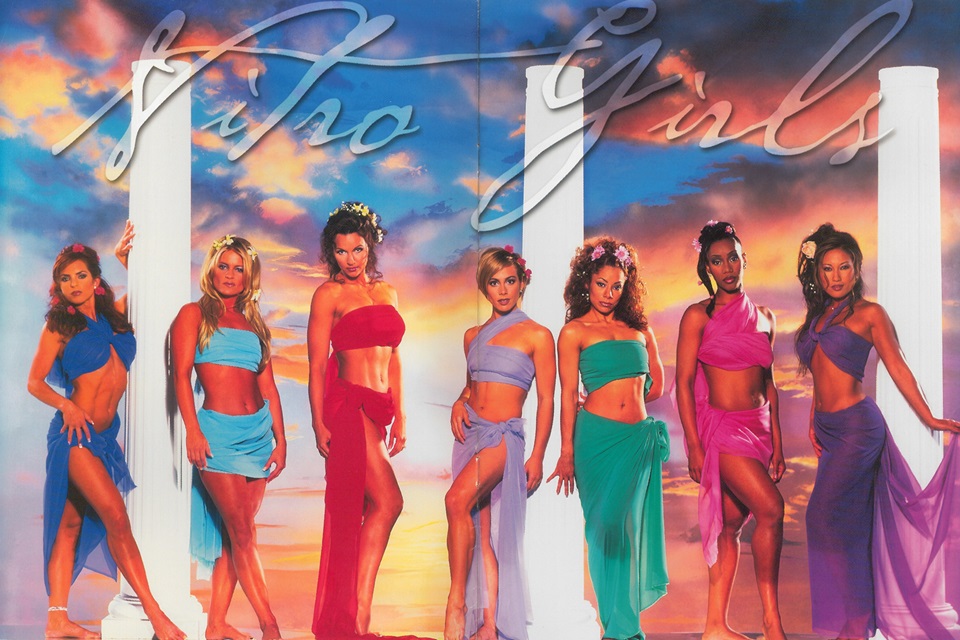 Over the years, I never really questioned the validity of having a group like the Nitro Girls on camera during WCW television. The idea of a dance troupe to help move things along or keep the crowd hyped during a transitional moment during a broadcast isn't crazy. Still, I guess it was an odd idea for a wrestling show to have its own cheerleaders since this concept hasn't really been replicated at all since the Nitro era. Nowadays, the WWE has numerous toy and movie trailers to throw at you during the slow parts of a live–DON'T MISS THE SECRET LIFE OF PETS 2 IN THEATERS JUNE 7TH–events. No need for cheerleaders.
It's been a while since I've actually tracked the Nitro Girls existence, but this program would've come out alongside their Nitro Girls PPV and VHS tape.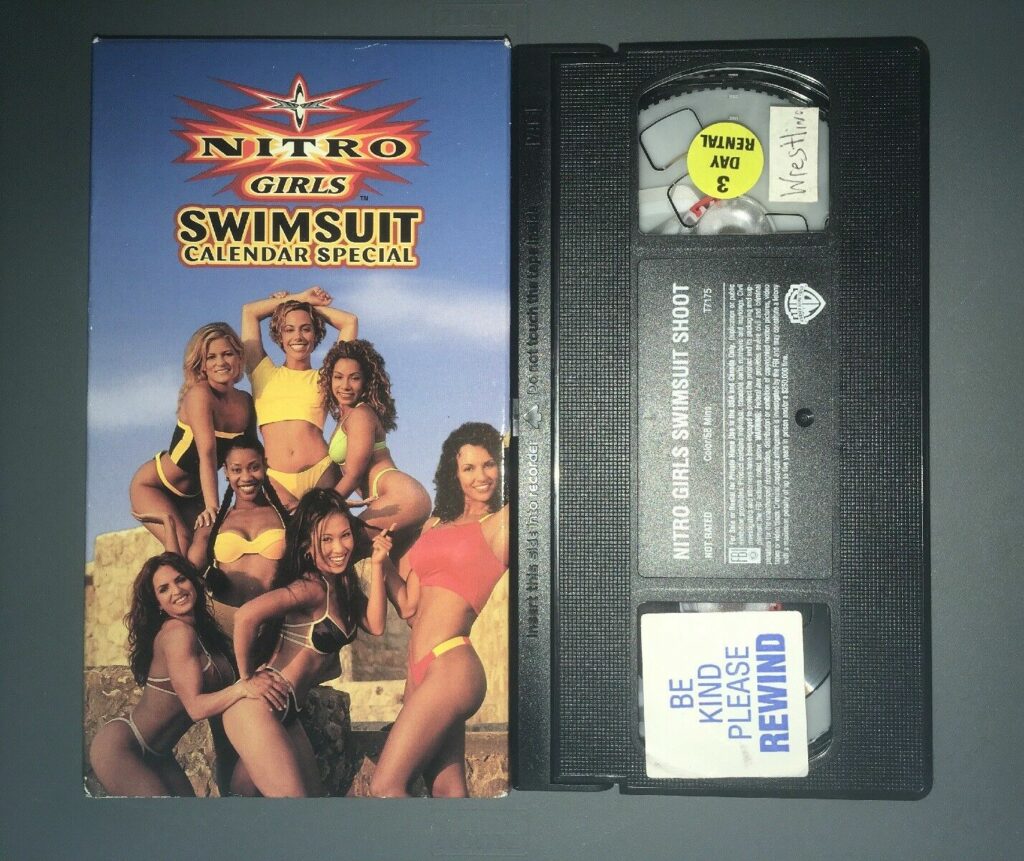 Late 1999 would have also seen Kimberly split away from the group and the introduction of more names/faces to the troupe. By the end of the year, the Nitro Girls would be injected into actual wrestling storylines with Tygress and Spice even having a match against each other on Nitro. Probably not the best use for them, but at least they were elevated a bit during Russo's reign? One of these days, I'll have to look back to see whether or not the Nitro Girl brawls were as dreadful as I think they were…
Enjoy the scans and learning all about your favorite Nitro Girls! Fight in the comments below and showcase your love for Spice, maybe she'll read them one day.
**Subscribers at ANY level of the WCW Worldwide Patreon will get to download these files as soon as they're uploaded to my Google Drive. Patreon backers are rewarded with early downloads and even a chance to get vintage and original WCW merch sent to them as a thank-you.**
Download WCW Nitro Girls Program [1999]
ZIP File | CBR File
WCW Nitro Girls Program - 1999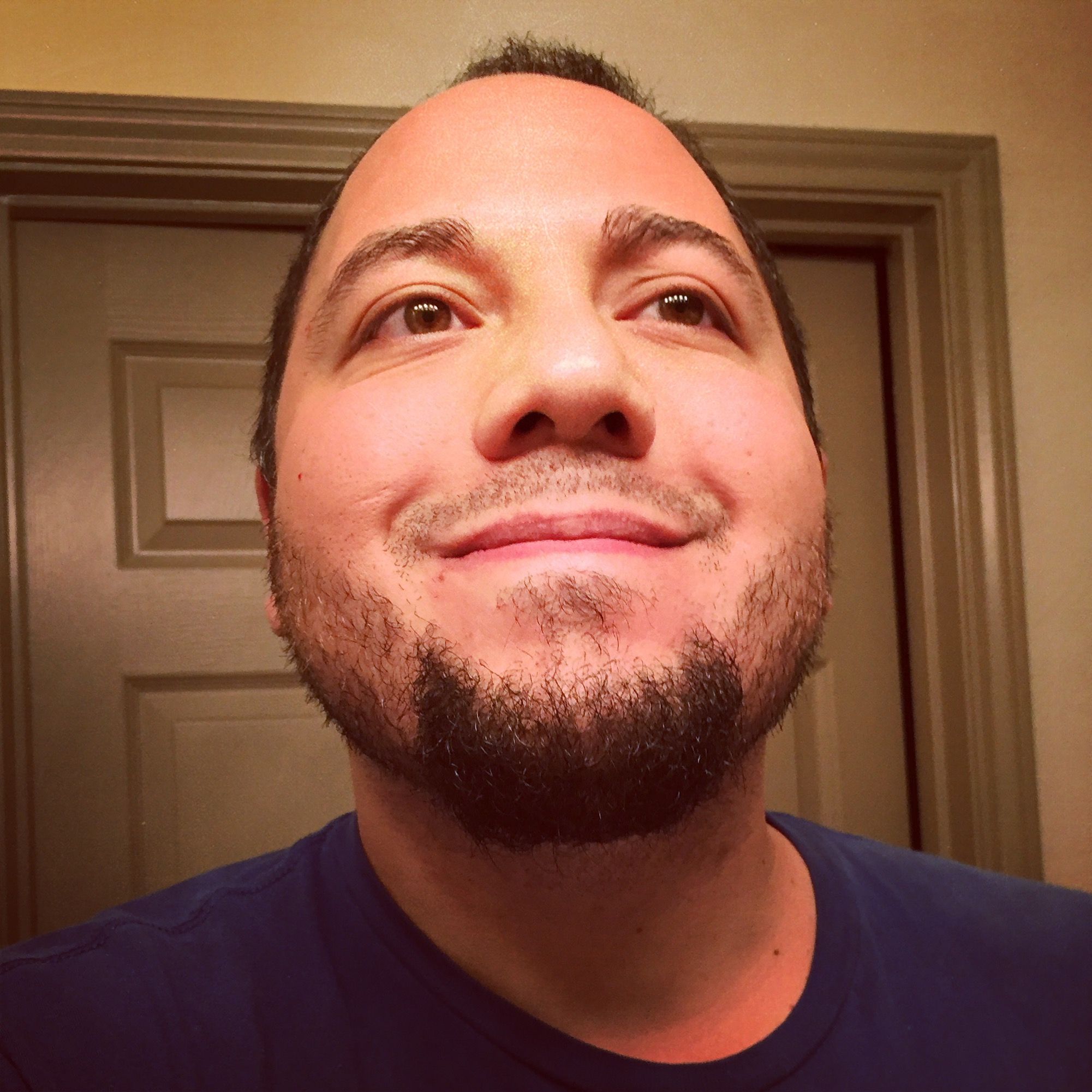 38-year-old World Championship Wrestling fanatic/collector/hoarder. Safety officer by day, scanner of wrestling magazine by night.
He's got posters on the wall, his favorite rock group's KISS.