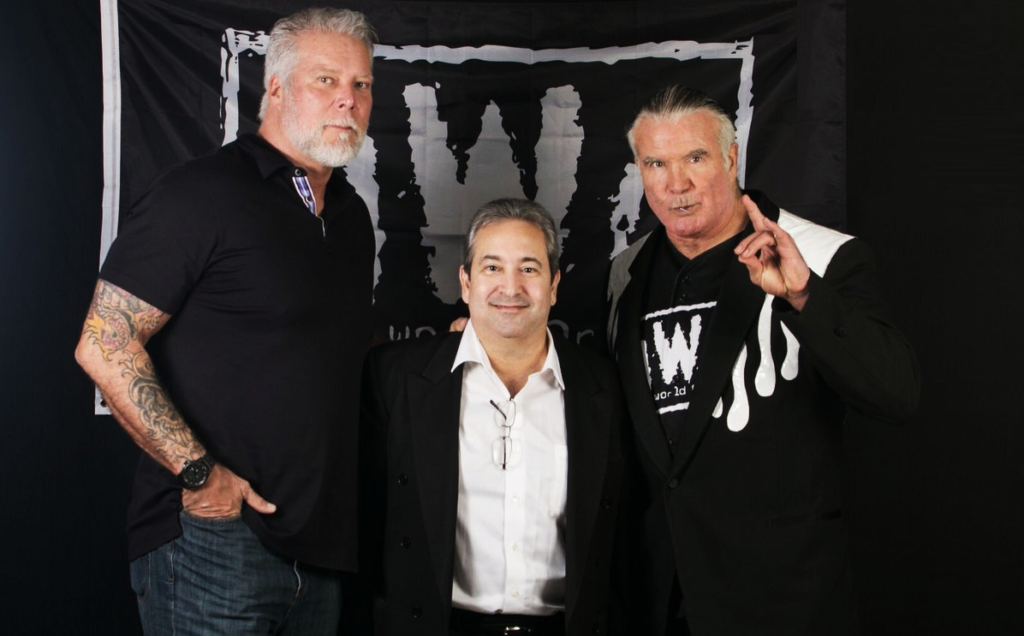 David Penzer has seen a lot of things throughout his thirty years in and around the wrestling business. Not only has he been there to personally witness all of the backstage shenanigans and drama in World Championship Wrestling and TNA Wrestling, but he's amassed a nice collection of memorabilia over the years too. Since vintage wrestling items has hit an all-time high in interest over the past couple of years, he's decided to CASH IN by unloading on eBay.
I'm guessing he must've seen the small fortune Sonny Onoo has made recently by selling his vintage wares online…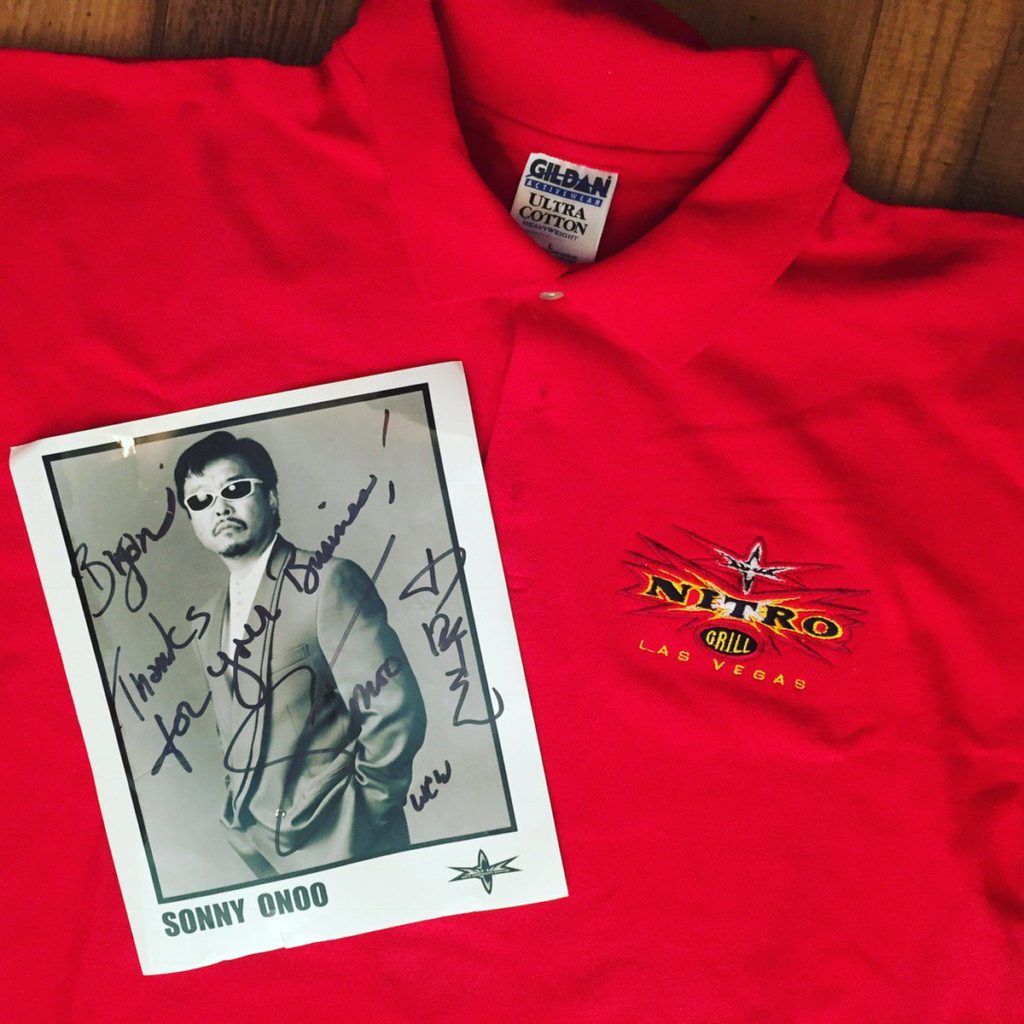 Here's what Penzer currently has available, each item comes with a signed 8×10:
EXTREMELY RARE WCW RACING SWEATSHIRT (LARGE, GRAY)
BID NOW – $19.99
BUY IT NOW – $49.95
The racing side of WCW is something I know pretty much next to nothing about, but I know certain people over on the WCW Worldwide Facebook group who are racing enthusiasts. I always liked the fact that beyond the toy cars that WCW sold that there was an entire other line of merchandise and marketing for this different arm of the company that existed outside of the live wrestling events. WCW Racing and nWo Racing merch is always strange to come across.
WCW BASH AT THE BEACH 2000 PPV EVENT MEN'S SHIRT XL
BID NOW – $26.00
Grab a piece of one of the lowest points in WCW history by owning a Bash at the Beach 2000 crew shirt! The PPV was absolutely terrible but we did end up with Booker T. as the WCW World Heavyweight Champion afterward, so that's kinda a win! Also, Hulk Hogan walked out of the company never to be seen again, so in hindsight, maybe it wasn't all bad as I'm making it out to be.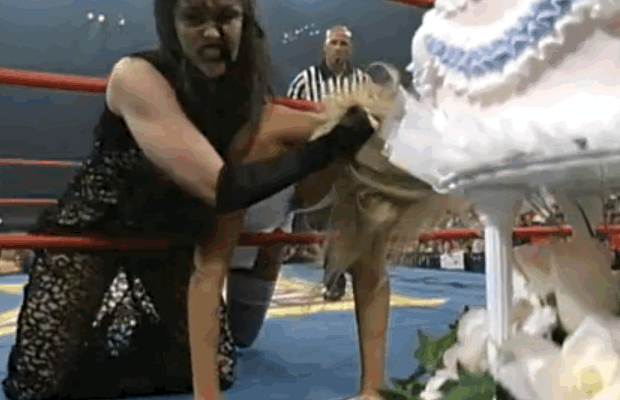 Naaaah, it's still bad.
EXTREMELY RARE PROMOTIONAL "MEAN GENE" BURGERS LARGE T-SHIRT
BID NOW – $24.99
BUY IT NOW – $45.99
MEAN, BY GOD, GENE… used to have an American burger restaurant that he licensed his name to. By all accounts, it was no WCW Nitro Grill but there were several MGB's that existed throughout the country. As far as I can tell, these were never standalone fast food restaurants, but mostly small joints you'd find in bowling alleys, movie theaters, college campuses, etc…
The last time I checked, every single Mean Gene's Burgers around me in Texas had ceased to exist. While that is still the case, Yelp shows that Gene Okerlund is still in business across the world attached to naval bases in both Guam and Japan.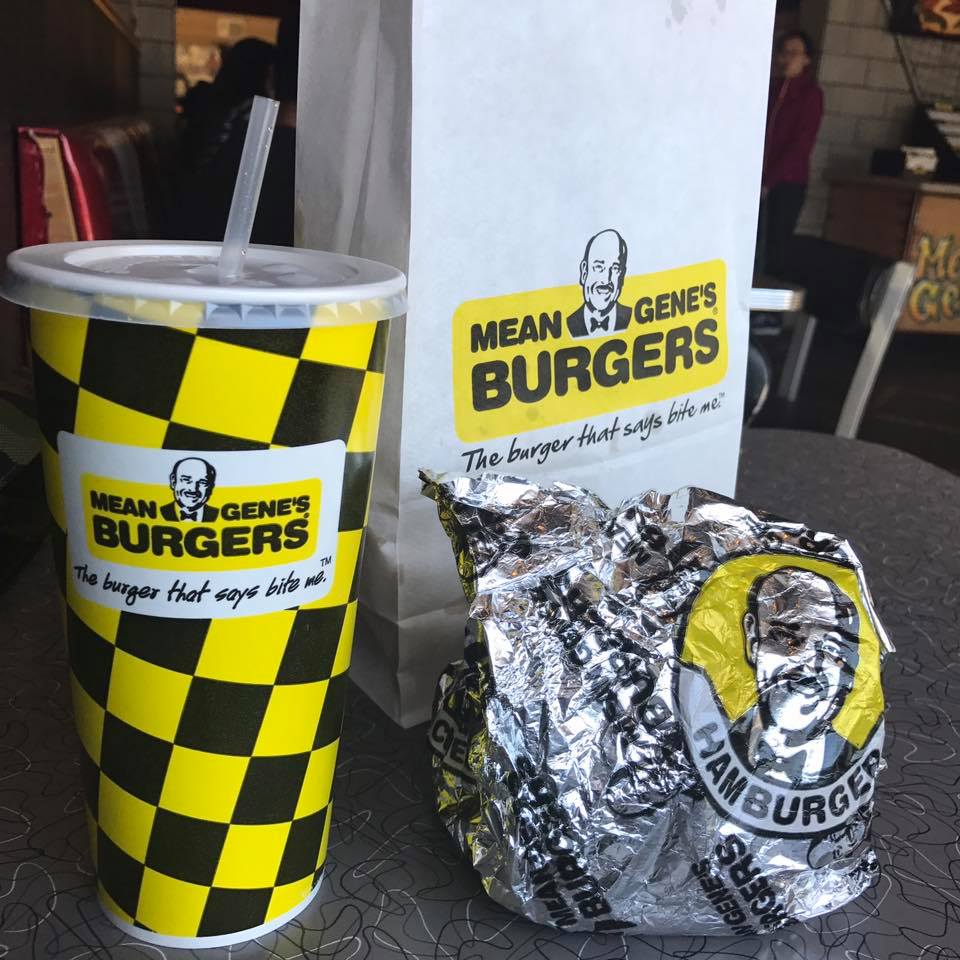 I don't think these shirts are still available to purchase at Mean Gene's Burger locations, so this might be one of your only opportunities to get the real deal. If you end up with this shirt, it might even be worth the trip to one of the last standing MGB's just to fully enjoy the experience.
If you want to keep up with David Penzer, he has a podcast called Sitting Ringside that updates weekly. Penzer has just started his eBay profile, so I imagine that we will be seeing more than the current three items he has up now. I've got his seller name saved just in case he finally gets around to putting up some of his colorful bow-ties and cumberband combos for sale.
Or maybe when he finally comes across the format sheet for the final taping of WCW Monday Nitro that he apparently, possibly, according to some DM's, might still have. One can hope.