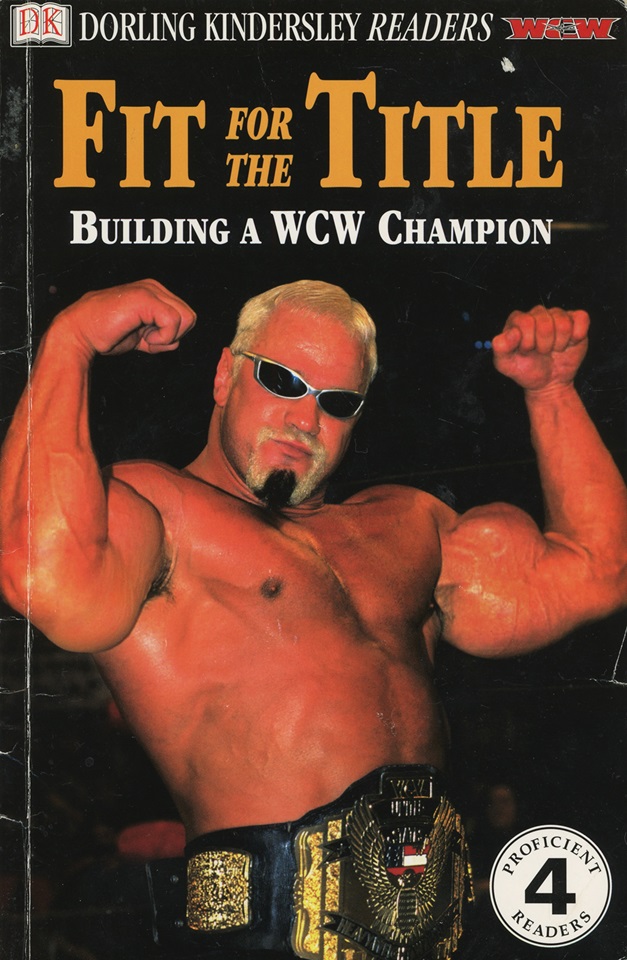 YOU GOTTA BE A LEAST A LEVEL FOUR PROFICIENT READER TO HANDLE THE BIG BAD BOOTY DADDY! ANYBODY AT A LOWER LEVEL CANNOT PHYSICALLY HANDLE MY PEAKS AND MY FREAKS!!
Sad to report though that this entire book isn't a retelling of Scott Steiner's life in a children's book, but it's a look at what makes a person into a WCW champion. Not only does the book teach kids about the physical and mental dexterity one needs to be in the wrestling business, it also gives them vital wrestling trivia by name checking Lance Storm tag team names like "The Thrillseekers" and "The Impact Players".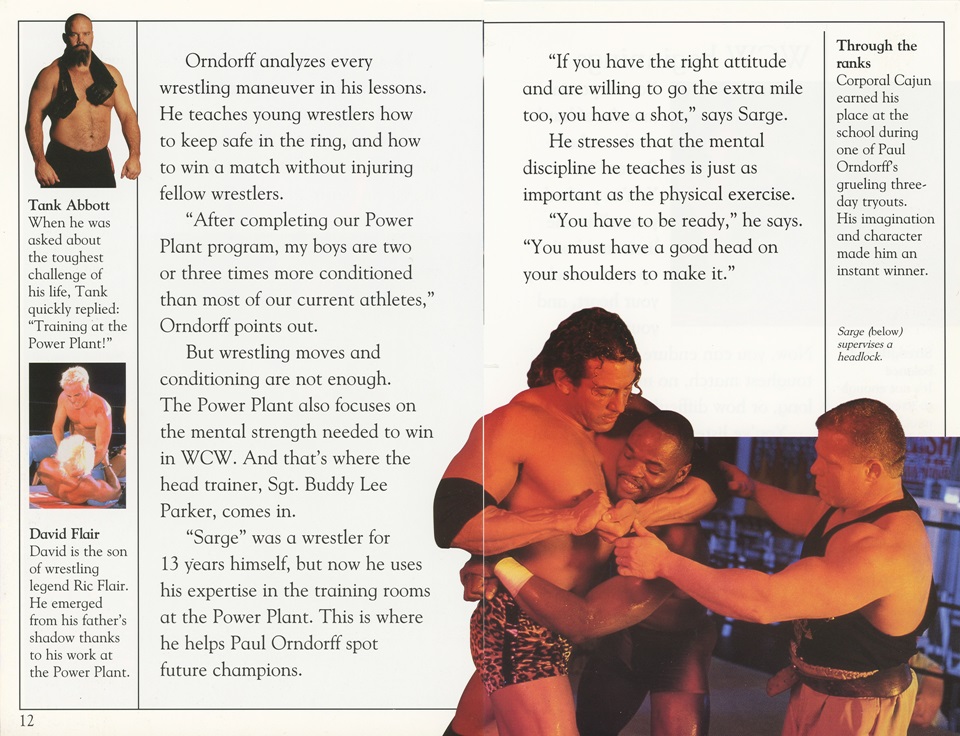 The best part are all of the photos from the late WCW era that are prominently featured. Some of the exact same shots ended up in the magazines at a much smaller scale, so it's nice to be able to grab some clean pics from this. Sucks that there aren't any pencil drawings of WCW wrestlers in this book like we saw in the other DK Readers title I've scanned for the site.
But still, this is one of the few sources I have for great pictures of people getting trained at the WCW Power Plant: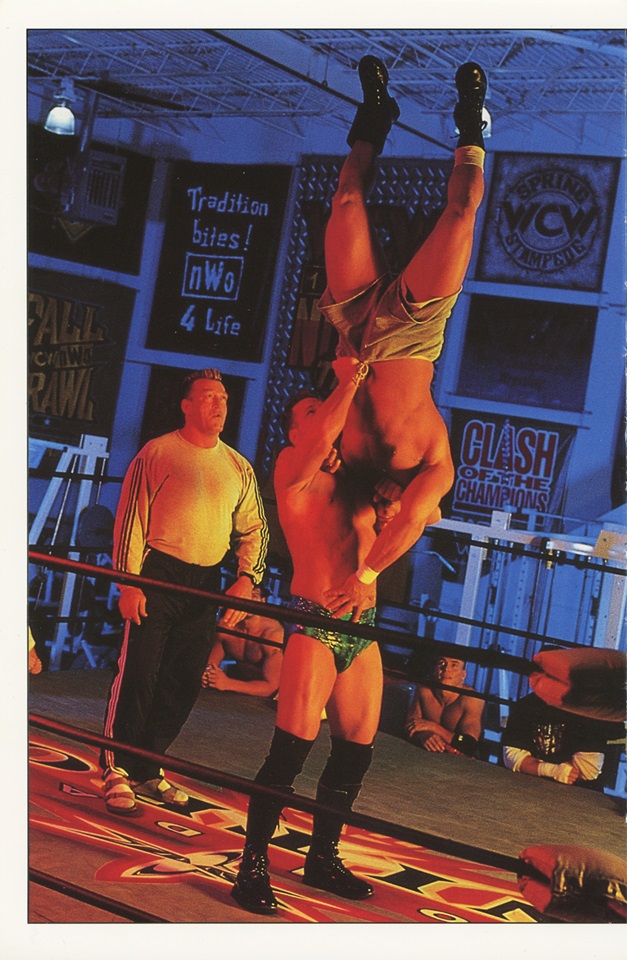 If you're a skilled enough reader to tackle this one, I have it all here for you. It seems that a lot of people on Twitter remember seeing these series of books at their local libraries growing up. I wish I could've been that lucky. The only wrestling related titles we had at our school were the awful Complete Idiot's Guide to Pro Wrestling and the one-hundred percent truth, non-exaggerated, real life autobiography of Dwayne Johnson The Rock Says…
Then again, this DK Readers book might have been a bit too much for some of us who attended public schooling in Texas (and probably some of us who have or are currently governing this state).
**Subscribers at ANY level of the WCW Worldwide Patreon will get to download these files as soon as they're uploaded to my Google Drive. Patreon backers are rewarded with early downloads and even a chance to get vintage and original WCW merch sent to them as a thank-you.**
Download DK Readers Fit for the Title: Building a WCW Champion [2001]
ZIP File | CBR File
DK Readers 'Fit for the Title' - 2001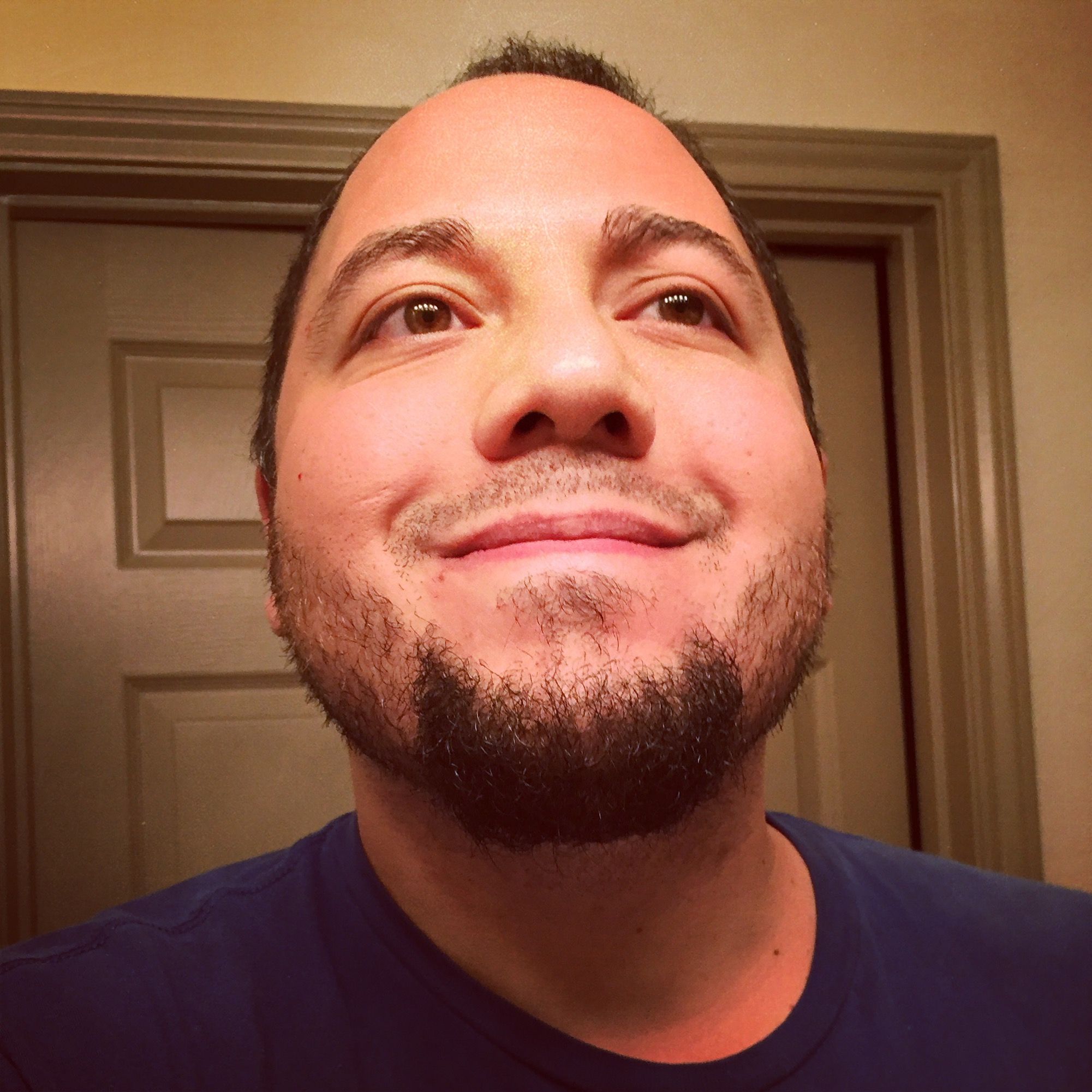 38-year-old World Championship Wrestling fanatic/collector/hoarder. Safety officer by day, scanner of wrestling magazine by night.
He's got posters on the wall, his favorite rock group's KISS.