THE FACE(S) THAT RUN THE PLACE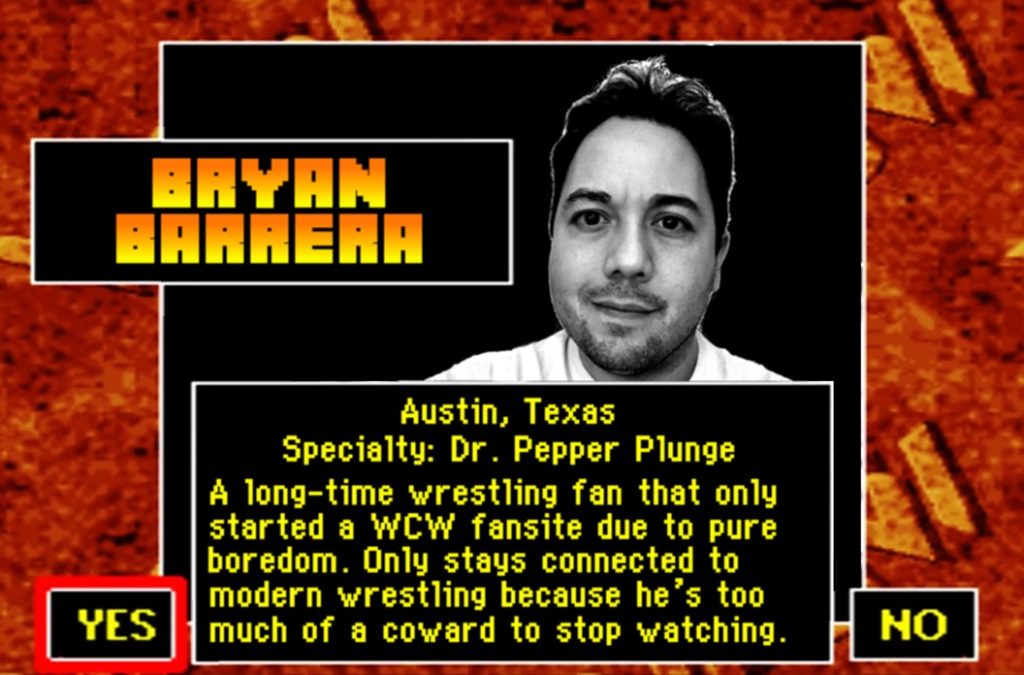 Bryan has run all versions of WCWworldwide.com and the social media pages since August 2013. Originally started as a Tumblr project to house magazine scans and other small bites of WCW history, the site moved into becoming a more easily accessible nostalgia archive in September 2015. Owns almost one-hundred percent of the WCW Magazine catalog, a catalog that is currently in the process of being digitized for this site.
Co-founder of the now defunct DropToehold.com and someone who is glad that this current hobby doesn't force him to be up-to-date with current wrestling affairs.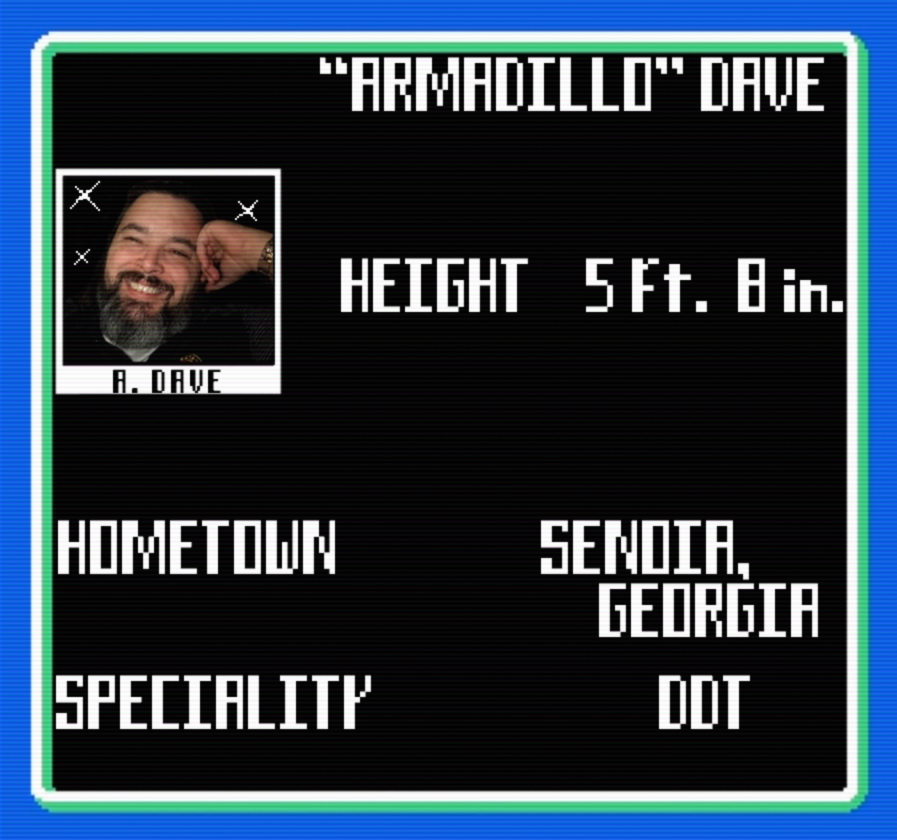 Armadillo Dave is a true lifelong fan of the NWA/WCW and has lived his entire life hailing from Badsteet U.S.A. He can be found at various places online talking wrestling including the South Atlanta Wrestling site and is the BIG DOG when it comes to sponsoring the indie scene in Georgia. We acknowledge him.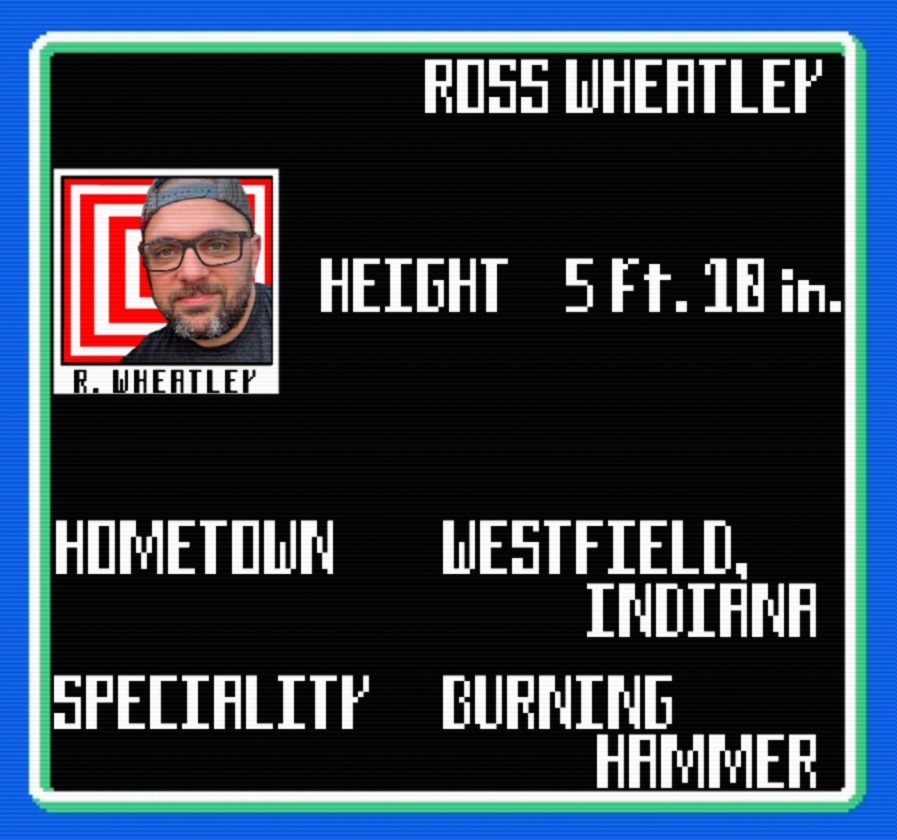 Ross stepped up over the last year and has become the number one reason for the site continuing to have updates. He has taken over the scanning responsibilities, and will be the one that helps with getting an entire WCW Magazine catalog digitized. Invaluable asset. Please clap.
THE FACE(S) THAT USED TO RUN THE PLACE AND ARE WELCOME TO RUN THE PLACE AGAIN ANYTIME THAT THEY'D LIKE AS THEY LEFT ON GOOD TERMS AND I HOPE THEY'RE DOING OK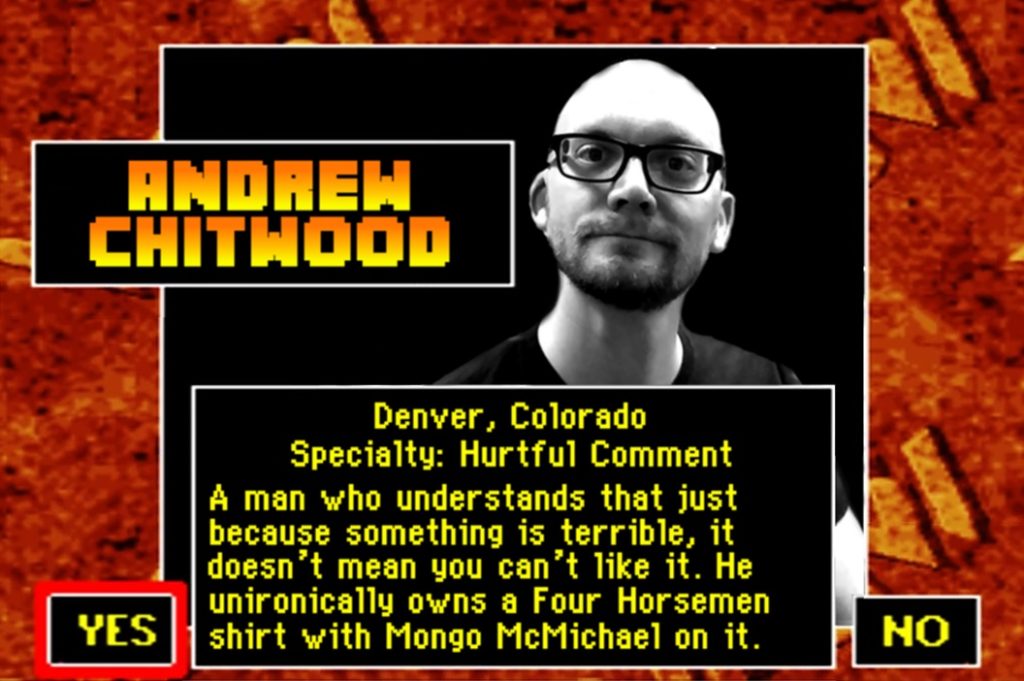 Andrew is a man trying to make it in this digital world as a contributor to the site but also a regular video editor for his own wrestling projects. He'll give you a Wreducation or even a concise breakdown of what happened this week on Impact Wrestling, but only if you ask nicely.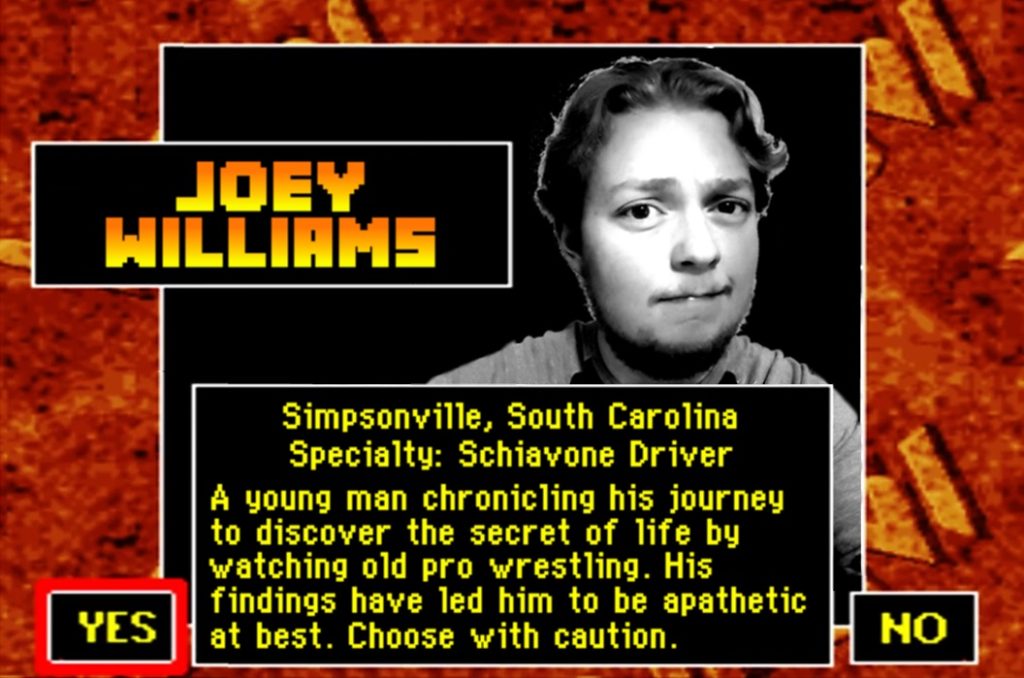 Joey is the youngest person on staff that is still playing catch-up when it comes to World Championship Wrestling's history. Was WCW as good (or as dreadful) as certain modern fans make it out to be? Joey is the person to look to as a lot of it is still new to him. Nobody tell him who the Black Scorpion really was under the mask…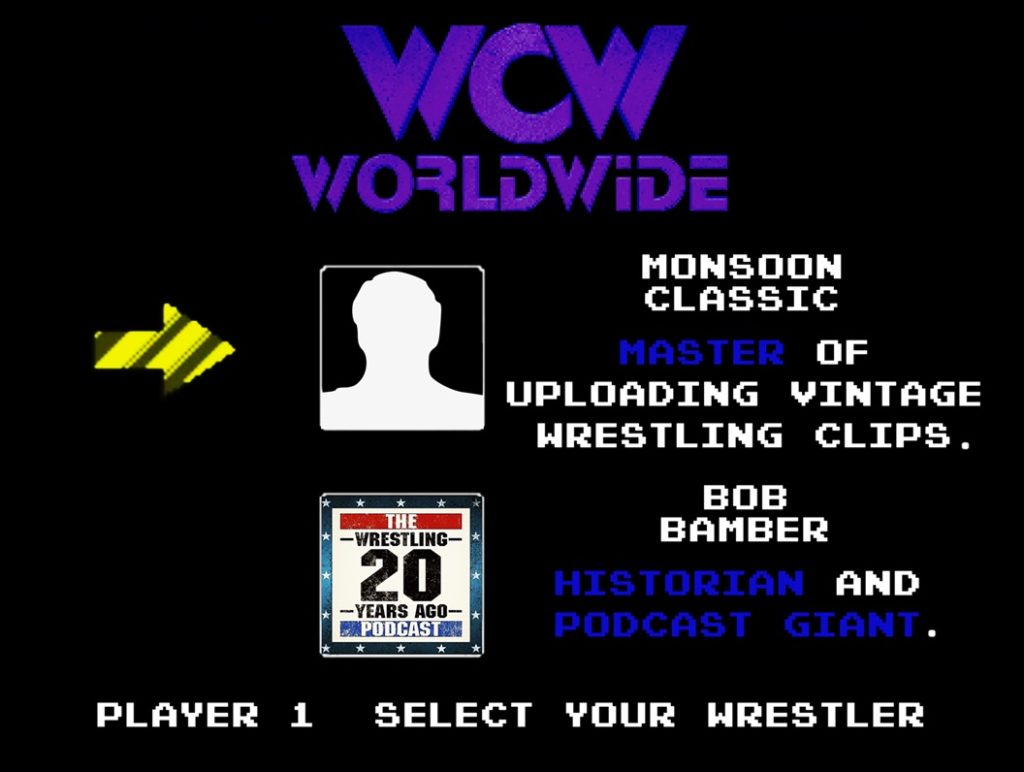 Monsoon Classic is a well-known entity on YouTube as a purveyor of vintage professional wrestling ripped straight from his VHS sources. He's the person you go to for all the WCW you can't find on the WWE Network.
Bob Bamber is the head of the Wrestling 20 Years Ago podcast, a show that recaps WWF, WCW, ECW and UFC events as the day that they happened… twenty years ago. A real unique fingerprint when it comes to online wrestling projects.