Home
Tags
Posts tagged with "sid"
This week I'm doing something a little different, folks! Instead of finding a WCW pay per view on the WWE Network, I have found...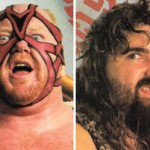 The second consecutive Halloween Havoc with the dreaded "Spin the Wheel, Make the Deal!" match, a randomly decided specialty match with twelve different possible...