Vintage 1980s DYNAMIC DUDES WCW Wrestling T Shirt Johnny Ace Size LARGE
BUY IT NOW – $150.00
A rare find sent over by Chris C. over on Facebook, a shirt for the DYNAMIC DUDES! Johnny Ace and Shane Douglas, two skateboarding dudes with 'tude from "The City of Sunshine"!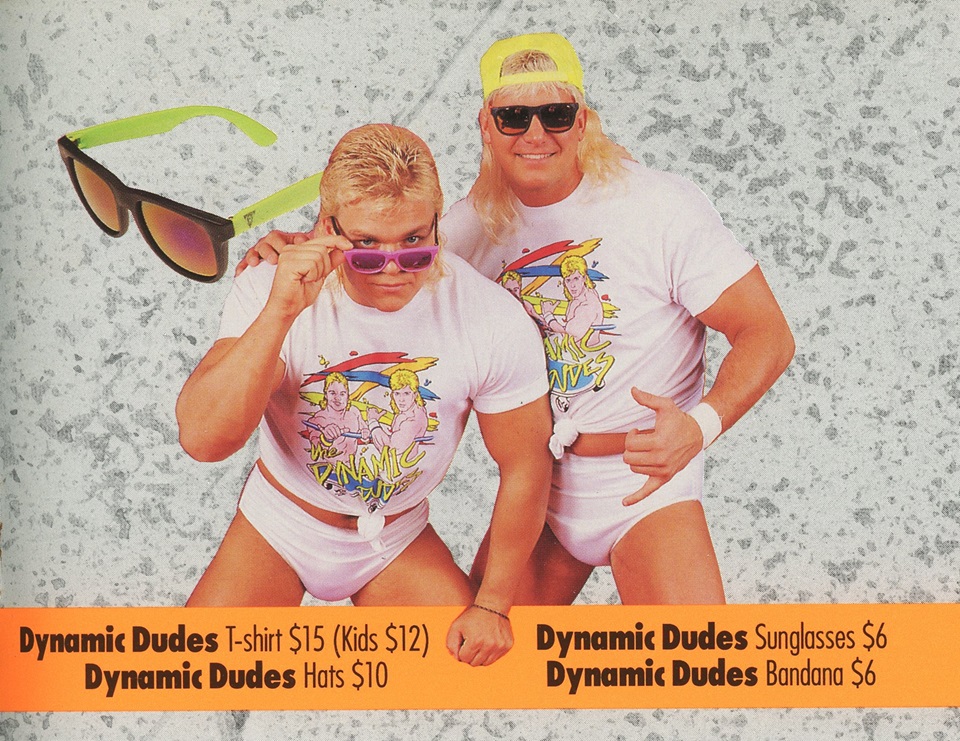 These two didn't last long in World Championship Wrestling and were universally despised by the fans. The Dynamic Dudes were supposed to be the Rock 'n' Roll Express meets Thrasher Magazine, but the entire package never took with the live crowds. Maybe it was the fact that the whole look was specifically crafted to appeal to children that doomed the Dudes, maybe it was the fact that Johnny Ace couldn't actually ride a fucking skateboard to save his life. Whatever the reason, certain shows and pay-per-view events showcased sea of people in the stands who jeered the two without mercy.
Shane Douglas: "Jim Herd had commissioned a study [and] the belief at that time was things that started on the West Coast worked their way eastward. So, they did a study of some sort–supposedly, that's what we were told–in California, the two words that came up on the top of the list, like the [top] slang words the kids were using were "dynamic" and "dude".
So, Jim Herd in his infinite pizza wisdom decided, "We'll put them together as the Dynamic Dudes.", and it pulled all the steam out of [us] completely." – Kayfabe Commentaries Presents: YouShoot with Shane Douglas [2012]
That all being said, this shirt won't get you nuclear heat from anyone in 2017! Everything 80's and 90's is retro and hip now! No one would even start up a "You Suck Dick!" chant at you when you're out with this shirt, which means you'd fare better than both Johnny Ace and Shane Douglas did when they wore 'em!!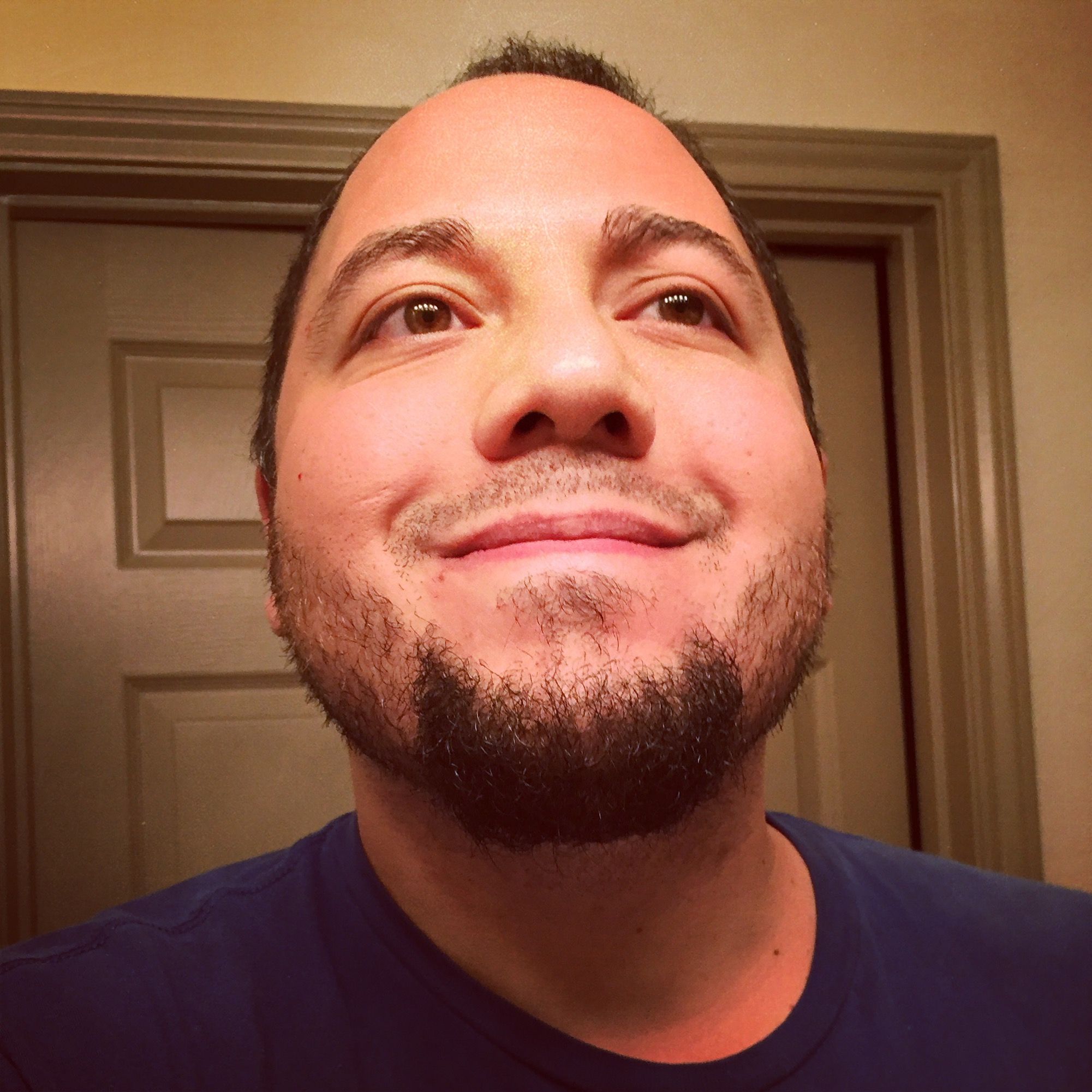 38-year-old World Championship Wrestling fanatic/collector/hoarder. Safety officer by day, scanner of wrestling magazine by night.
He's got posters on the wall, his favorite rock group's KISS.