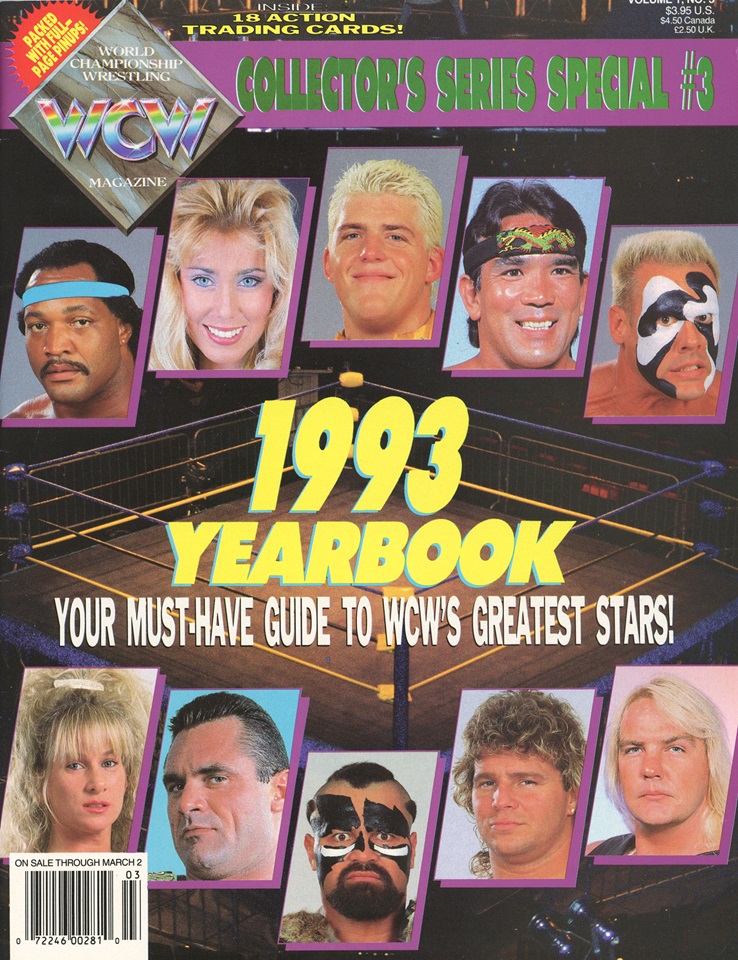 One of my favorite issues of WCW Magazine, the 1993 Yearbook Special! This huge issue is a run down of all the players of World Championship Wrestling, each person with their own bio and full-page promo photo. Sadly, this particular layout was only a one-off and didn't become a tradition for the company.
Click through to see such oddities as Rick Rude without a mustache, some guy named "Masa" Chono, and the very-first Steve Austin trading card!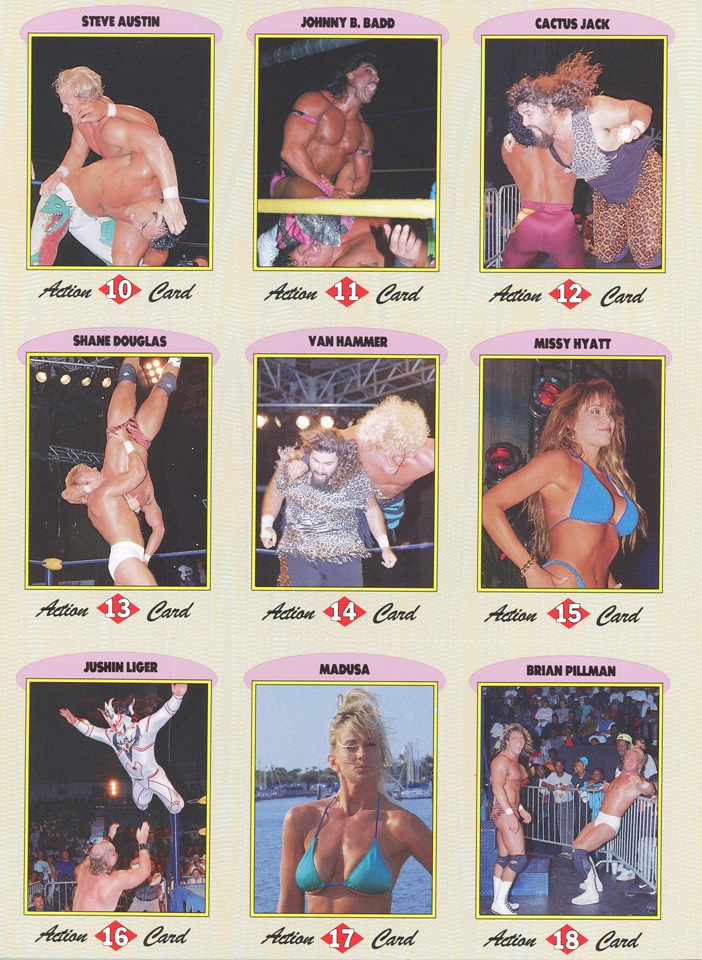 There's a lot to unpack in this issue as World Championship Wrestling really had a great mix of talent going into 1993. Sadly, this was the Bill Watts era and produced some of the worst characters, story lines and vignettes in WCW's history. This was the era of the White Castle of Fear and Lost in Cleveland mini-movies, Cheatum the Evil Midget blowing up Sting and British Bulldog's boat, the WCW International World Heavyweight Championship, The Shockmaster, Paul Roma as a Four Horsemen; all one-hundred percent major inductees into the WrestleCrap Hall of Shame.
Then again, things over at the World Wrestling Federation weren't that spectacular either with the Lex Express and Giant Gonzalez. At least, 1993 WCW marked the return of the "Nature Boy" Ric Flair to the company…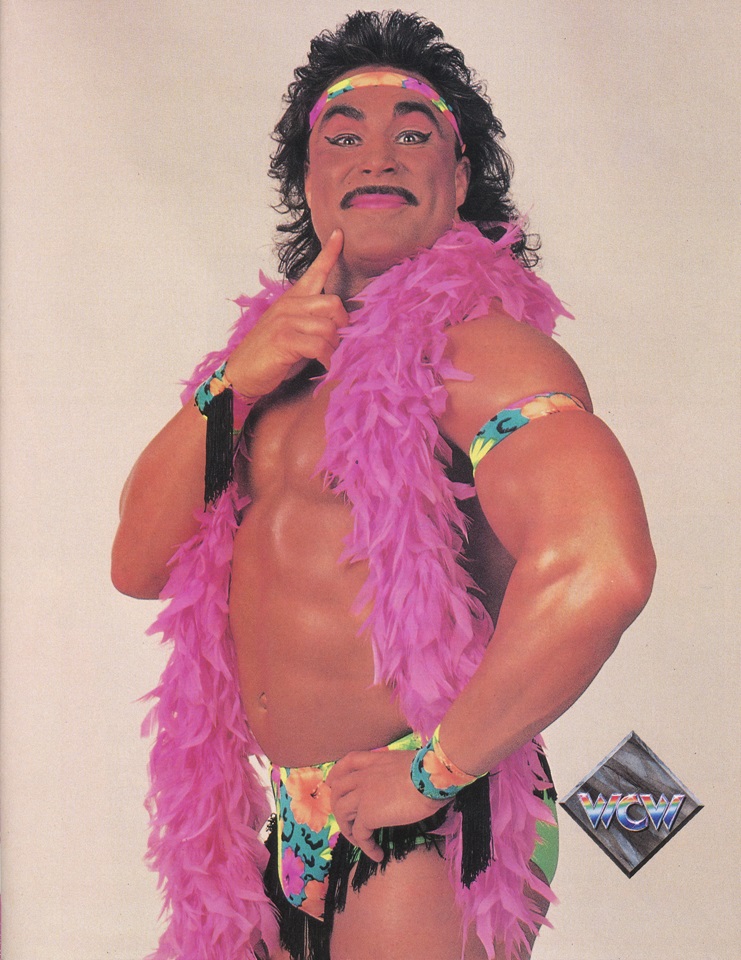 It's also worth noting that this magazine also has a great lineup of the WCW Broadcasters, including a thirty-seven-year-old Eric Bischoff and an equally fresh-faced Tony Schiavone: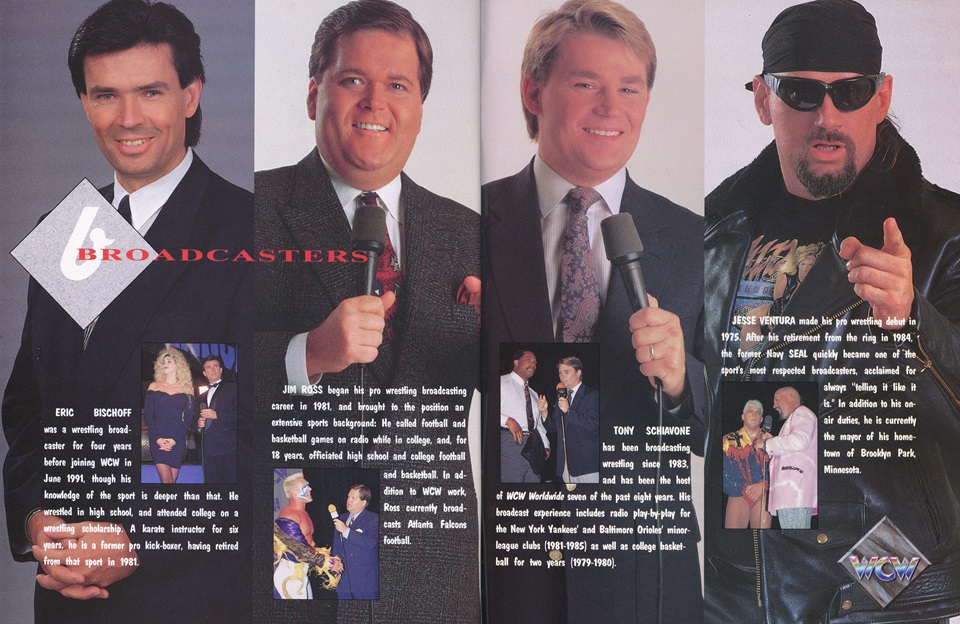 Someone needs to push Conrad Thompson into starting up a podcast with Jesse Ventura. Something to Wrestle With, 83 Weeks and What Happened When would all pale in comparison to three hours of Ventura banter. I want Conrad's retort on Ventura ranting about Americans gleefully paying to install FBI surveillance devices into their own homes or investigating whether or not the global elites are actually secretly an ancient Lizard race who controls all branches of government from their secret Illuminati bunker in New Mexico.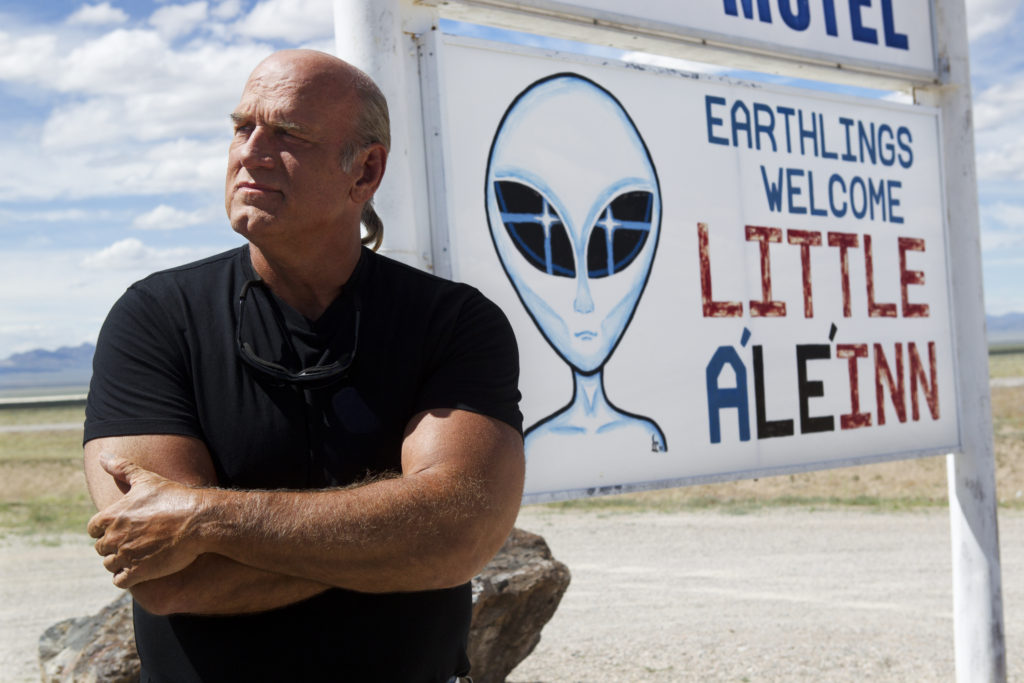 At least, I would find it entertaining.
**Subscribers at ANY level of the WCW Worldwide Patreon will get to download these files as soon as they're uploaded to my Google Drive. Patreon backers are rewarded with early downloads and even a chance to get vintage and original WCW merch sent to them as a thank-you.**
Download WCW Magazine Special #3 [1992]
ZIP File | CBR File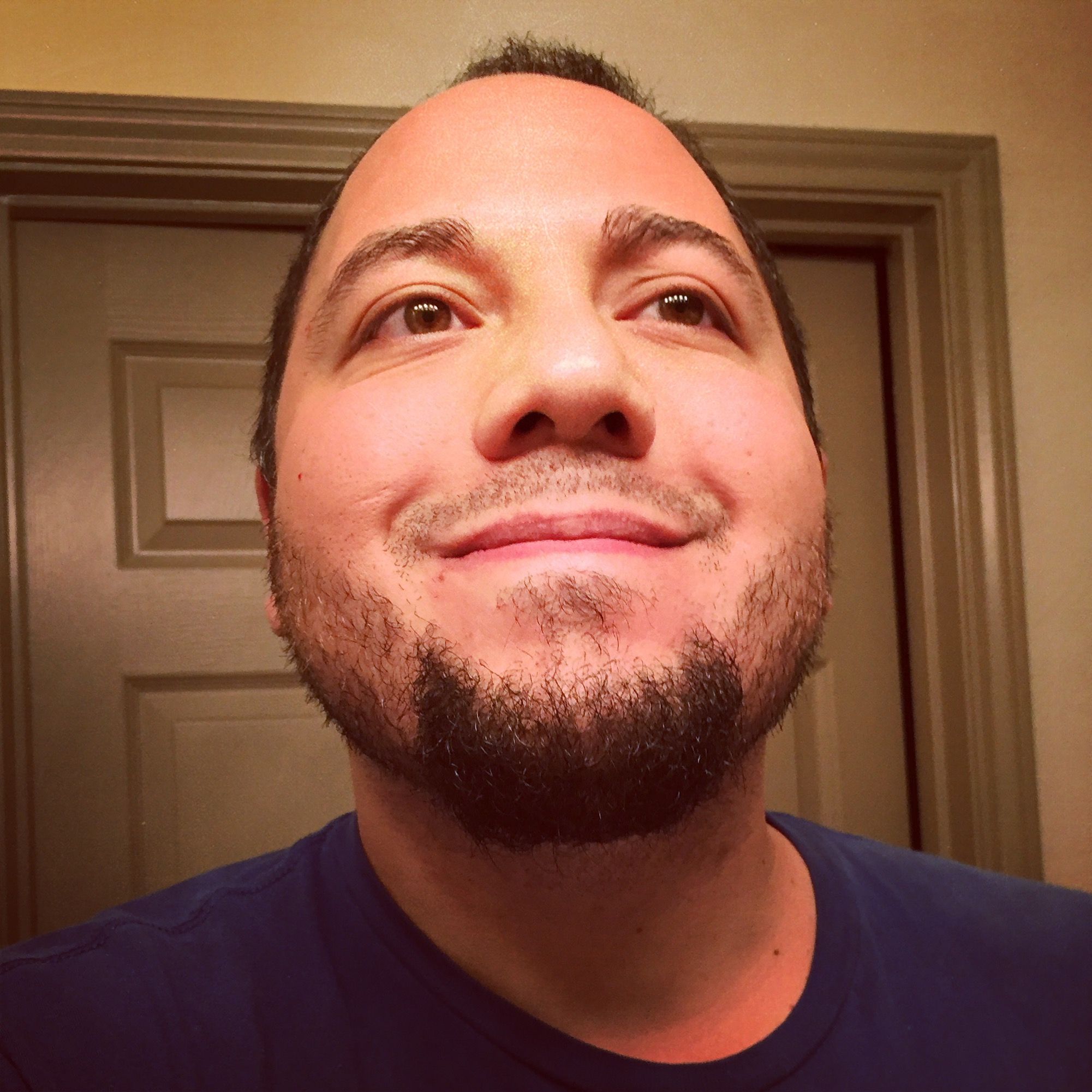 38-year-old World Championship Wrestling fanatic/collector/hoarder. Safety officer by day, scanner of wrestling magazine by night.
He's got posters on the wall, his favorite rock group's KISS.