Home
Tags
Posts tagged with "Scott Hudson"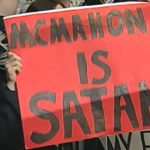 "Just another week of World Championship Wrestling action! Sure, it hasn't really been that great for a while, but it seems like WCW has...
Today, we go deep into the dying days of WCW (March 17th, 2001 . . . nine days until the final Nitro) and visit...