Home
Tags
Posts tagged with "wcw saturday night"
This week I'm doing something a little different, folks! Instead of finding a WCW pay per view on the WWE Network, I have found...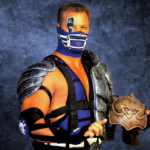 You read that right, the former WCW ring announcer has his own podcast! Before you start to moan about how EVERYONE has their own...