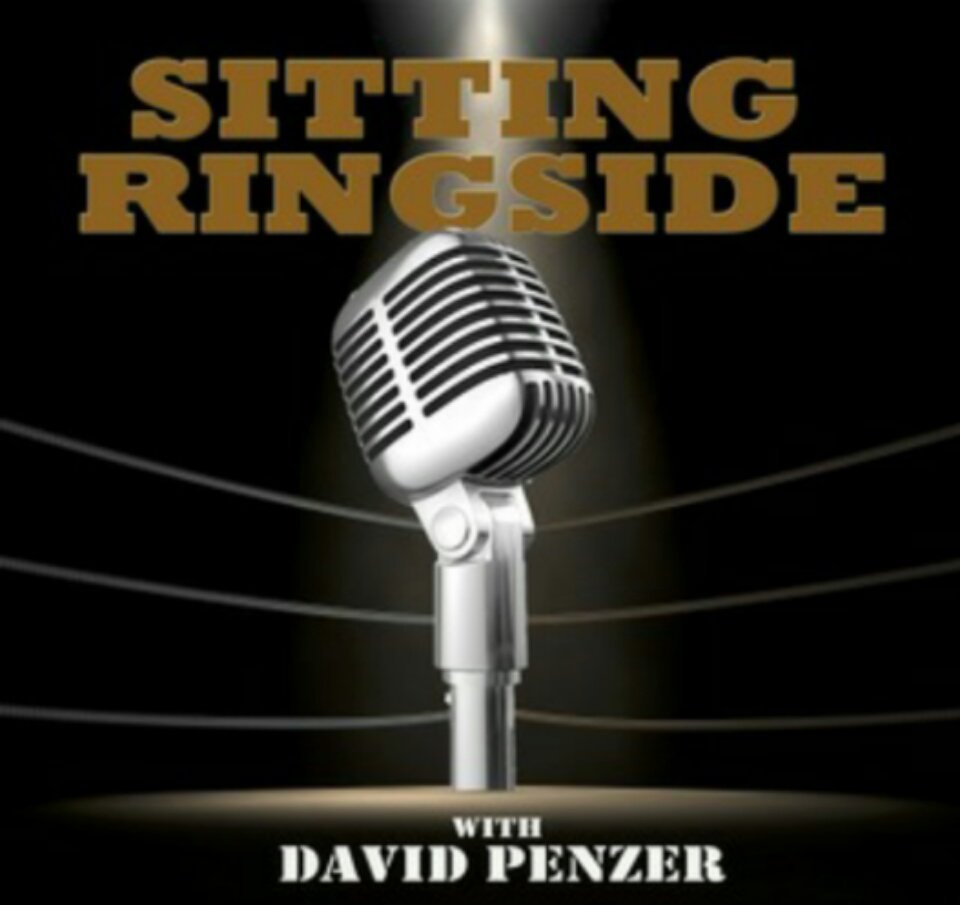 You read that right, the former WCW ring announcer has his own podcast! Before you start to moan about how EVERYONE has their own show nowadays, you should know that David Penzer is surprisingly competent at the radio game. That's not a real knock, mind you. I mean, he's a guy that's best known for his matching colorful bowtie and cummerbund. I wasn't sure what to expect out of a Penzer hosted show, but he immediately showcased how he's not shy about sharing his opinions and opening up on the wrestling business.
Add in the fact that David Penzer stayed around World Championship Wrestling 'til their bitter end along with his long-standing employment with TNA/Impact!/GFW, and you've got a person who has been through a lot within that world. Not sure where he stands on certain hot-button issues, but Penzer drops some cool Global Force Wrestling news here during his chat with Glacier. Might be worth a listen to have a weekly take on the crazy Global Force going-ons, especially during their recent Jeff Jarrett issues…
0:00 – Podcast Intro, Flair Update and WWE News

David Penzer starts the show off by talking about Ric Flair and his health issues. He's glad to hear Flair is currently recovering after his scare and gives out well wishes to the "Nature Boy" and his fiancé Wendy (aka Fifi the Maid).  TNA/Global Force Wrestling/Impact! is brought up next as Penzer finished up filming twelve weeks of television for them.  Kind words are given out to Johnny Mundo as David cannot understand how the the WWE didn't fully utilize a talent of his scale much more than they did. I kinda agree with him on this, but the former John Morrison hasn't been with the WWE since 2012 and has grown so much since then. I think the more accurate statement would have been something closer to, "I can't believe the WWE hasn't tried re-signing him yet."
But, alas…
"I have to tell you when I walked into the conference room last Thursday and saw [that] Jim Cornette was at Global Force Wrestling…  I was shocked."
The shock of Jim Cornette showing up at GFW is brought up and a promo for his upcoming appearance on Sitting Ringside is given. Penzer says the recent TV tapings in Florida were "the most fun I've had in the business, and the less tension I'd ever seen in a company that has television, in a company that has PPV."
Brief TripleMania plug before David Penzer describes Glacier as an "almost modern-day John Cena—certainly not at the level as John Cena."
Big laughs at Penzer walking back his statement almost immediately, but he explains his comparison again by stating both Glacier and Cena are loved by kids but booed out of the building by everyone else. Quick WWE news on Jinder Mahal vs Shinsuke Nakamura before David moves onto his guest.
9:45 – Interview Starts with David Penzer bringing in Glacier
David Penzer introduces Ray "Glacier" Lloyd to his show, "one of the nicest guys in this crazy business".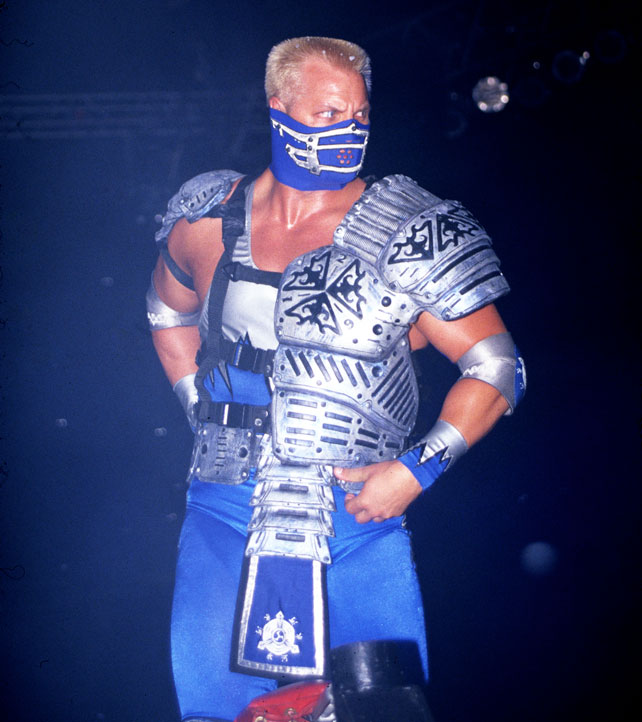 Glacier says that he is a nice guy but cannot come close to "Beautiful" Bobby Eaton. Penzer agrees and mentions that Eaton would carry eighteen pair of socks and a sewing kit around with him, just in case any of the wrestlers needed it. Penzer goes straight to Wikipedia for his guest's background due to Lloyd not having written a book about himself, and Glacier reveals that a book IS in the works currently.
12:20 – Glacier's Early Life
Penzer brings up Glacier being given an award at the 2016 Orlando Legends Lunch and references a story he recalls of Glacier and his twin brother growing up as wrestling fans. Glacier talks about how he grew up on Georgia Championship Wrestling and Championship Wrestling in Florida and how the NWA was everything to him.
"When someone is over in the wrestling business, there's fans that just don't want to be like them, they want to be them. When me and my brother were growing up, we didn't want to be like the Briscoe Brothers, we wanted to BE the Briscoe Brothers. We really wanted to be them, be in their shoes. It was just something we thought would be the coolest thing in the world. Getting to finally meet Jerry was just an unbelievably awesome experience."
Glacier describes how the wrestlers from his era growing up were all completely tough customers, regardless of their size or place on the card. He never thought that he could make it in the wrestling business due to feeling like he just wasn't tough enough for it. His introduction into wrestling training was through trying-out with a best friend of his, and afterward, he felt that wrestling was the thing he wanted to do with his life. "This is what makes me come alive; this is what I got to do. I have to do this.".
For Glacier, football in high school took a backseat in his life as he was determined to become better at wrestling.
17:47 – Master's Degree?
David Penzer asks about Glacier having a Master's Degree after reading about it in his prep work, something that he never knew about.  Glacier brings up his early struggles academically, especially with reading. He thanks his mom and dad for never giving up on him as the so-called experts diagnosed him as being "educable, but mentally retarded" at a young age.
As it was discovered later, Glacier had a case of extreme dyslexia. As he was graduating high school, Glacier's mom revealed to him what they were told and how the "experts" felt that he would do better with a technical school to get by in his later life. Mama Glacier said they labeled her son but that he was proving them all wrong throughout his life without even knowing it. Glacier was given a full football scholarship and was continuing his education past graduation, but his Mom pressured him to continue to show the experts wrong. Glacier took this to heart and became the first person in his family to ever graduate college. He even continued on to grad school just to show that he was more than "a big dumb jock".
Glacier ended up with a master's degree in education.
24:50 – Georgia Championship Wrestling and Martial Arts
Glacier describes guys like Dusty Rhodes and Jack Briscoe as "superheroes without superpowers, kinda like Batman". He was amazed at their ability to do great things in the ring, even though they were just human. When Glacier broke into wrestling, he focused on learning how to do a good armdrag, just like his idol Jack Briscoe. David Penzer asks about Glacier's "South Eastern Super Heavyweight Karate Champion" title and gets a hearty laugh as a response to his question. Penzer continues on ans asks whether or not the only match Glacier ever lost was actually through a disqualification, "you were a wrestler before you were even a wrestler!"
Glacier explains how he first started studying martial arts when he was fifteen years old. Karate came about after being caught up in the Bruce Lee craze of that era, but he ended up trying his hand in competing professionally during college as a way to stay in shape. He competed under the World Karate Association and felt that his cardio from playing football helped him outlast his opponents before picking them apart. His one loss was against a "very capable fighter" that was being pushed to the top-level. Glacier notes that he took the fight at a moment's notice but feels that the referee unfairly DQ'd him over phantom kicks below his opponent's belt. He jokingly compares karate to the wrestling business as his opponent was already per-determined to go on to greater things. Glacier quips, "they turned me heel, and I didn't even know it."
32:20 – Sugar Ray Lloyd
Penzer asks about Glacier breaking into the business with guys like Glenn Gilbertti (Disco Inferno) and Buff Bagwell. Glacier says the one thing that he was good at is listening and being able to do things spontaneously, organically. He got his start at Peach State Wrestling (Georgia) with guys like Tommy Rich, Bob Armstrong, Mr. Wrestling II and Dick Slater coming in and teaching the young guys how to work in the ring. Glacier says it's a shame that this method is seemingly lost nowadays as he favors learning through actual matches as opposed to having a coach.
"You get good with in-ring wrestling through on-the-job training. You got to be in the ring in front of a crowd. You got to be in there with people who know what they're doing and letting them bring you along."
Glacier credits Tommy Rich with giving him the name "Sugar" Ray Lloyd. He tells a story about Rich excitedly calling him up one day, "Hey, Ray! I've got your new name!"
"Oh, cool. What is it?"
"'Sugar' Ray Lloyd!"
"Well… you know that there's already 'Sugar' Ray Leonard and there was 'Sugar' Ray Robinson before him. Are you sure about this?"
(Slight pause) "Well, you'll be the first white 'Sugar' Ray!!"
Penzer and Glacier both laugh. Glacier says that anyone that knows him in wrestling before the Monday Night War era still calls him "Sugar" Ray. He goes on and credits Tommy Rich again, this time for being the one that got him into WCW when it still was Georgia Championship Wrestling.
36:40 – Early Days in World Championship Wrestling
Glacier mentions how his first match was in the Albany Civic Center against Butch Reed, and he felt that his initial bout as a jobber would be the end of his career. He describes Reed as being such an intimidating person but also being someone who was "really, really, really good."
Surviving in the ring with Butch Reed led to Ray Lloyd's second match, this time against The Great Muta. Muta's manager Gary Hart took a liking to Lloyd and allowed him to continue to work against Muta throughout that summer. When school started up again that year, Glacier was working as a teacher and recalls his students clowning him for wrestling on television. Penzer asks if Glacier thought that wrestling would be something he could potentially do full-time or if he was just satisfied with living his double-life with wrestling on weekends. Glacier admits to being absolutely scared to death for the first three years of wrestling professionally and didn't know what the future held for him, at that point.
Glacier points to being in awe of the abilities of guys there like Arn Anderson, Tully Blanchard, Ricky Morton and Robert Gibson there in WCW. By comparison, he wasn't sure if he would ever cut it. It wouldn't be until his fifth year before Glacier felt like he belonged, and it would be another five years on top of that before he got his break.
"This business, you know, is the most unfair business in the world. I tell anybody that gets in this business, 'If you expect to be treated fairly, stop right here.'

It's a very unfair business. The most deserving don't always get the nod or get the credit."
Glacier reiterates the point that wrestling helped him feel alive, and he continued to improve as the years went on. He mentions that wrestling people that were better than him and going outside his comfort zone was the only way for him to improve. Eventually, he moved to Atlanta to go to where the business was and says he feels that Florida is currently the mecca of professional wrestling for independent talent. Glacier brings up breaking into the business in a tag team but his partner opposed the idea of moving to an area with more wrestling opportunities despite being naturally gifted in-ring. Glacier says that his partner and friend found himself out of the business completely soon after. Penzer joins in by stating that you have to have the passion in order to be successful in the business, "unless your name is Roman Reigns, your dad is one of the Samoans, or you're a high-end college football player with a lineage of big-names in the wrestling business…"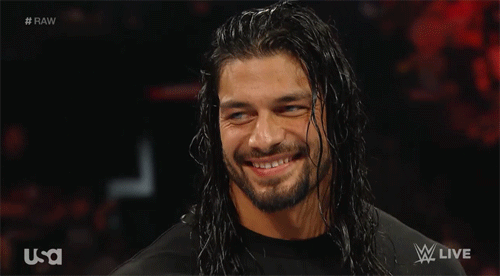 Penzer says he's got nothing against Roman Reigns, but wrestling is sometimes more about who you know. Penzer continues by bringing up how Reigns, at least, stood in line at NXT and that the WWE didn't just "Erik Watts him."
David Penzer walks a fine line here by first stating how Erik Watts was put into a "horrible situation by his dad".
Penzer mentions how Erik Watts was beating Arn Anderson after three weeks in but never had an ego about it due to being a nice guy. He even admits that maybe Erik Watts could have probably felt a little bit embarrassed over it all as well. Penzer goes into a little bit of his own wrestling history with Glacier as the two catch up for a moment regarding personal friends in the industry. Penzer mentions his early days of basically being a gopher and running guys up to the matches from their hotels, making $25 a pop for each wrestler he fetched. He beings up working alongside Jody Hamilton with no real guarantee, but he persisted because of his passion for wrestling.
48:40 – Blood Runs Cold
Glacier says you have the chase your dream, not chase the money in the wrestling business as it might take a long time before you ever get a taste of fame. Wrestling will break your heart, and if you have that passion for it, you'll get through those heartbreaks. It's not so much what you know or who you know, but more like who is willing to say that they know you. Who is willing to put their own reputation on the line for you?
Work ethic and attitude go a long way as well but getting ahead in this business sometimes is all about others going to bat for you. Glacier mentions hanging out with Diamond Dallas Page while rooming with Scotty Riggs. He mentions watching "Riggsy" get his break in the American Males alongside Marcus Alexander Bagwell and feels like everyone in his circle from the Atlanta circuit were starting to get noticed. Glacier credits "Rotten" Ron Starr with helping him out immensely with working as a heel and giving him "priceless training".
When it comes to his big break in WCW, Glacier said it was all Diamond Dallas Page that helped set it up. Two days before Christmas of 1995, Glacier was out shopping with DDP, Kimberly Page and her parents. As Kim and her family continue their shopping, Glacier and DDP split-off to grab a couple of slices at a California Pizza Kitchen. Glacier brings up the idea of adding martial arts moves to his in-ring work, and Page dismisses this with a mouthful of pizza, "Bro, well that would be great if you knew some of that crap…"
After Glacier goes over how he's been studying martial arts since he was a teen, Page tells him Eric Bischoff is also into all "that stuff" as well. Sometime later, Diamond Dallas Page tells Bischoff about Glacier's martial arts background and little did he know, Eric had already started looking at creating characters based around the video game Mortal Kombat. Glacier says he knows Turner was already working on a Mortal Kombat: Conquest for TNT, and that Bischoff was working on a tie-in to this television series.
I'm not sure how accurate this all is considering Conquest didn't debut until 1998, but who knows here…
Glacier says Turner wanted to bring the popularity of Mortal Kombat into the wrestling world, and Eric Bischoff was tasked to find a way to make this request a reality. In January of 1996, Eric and Glacier had a sit-down meeting/interview where Bischoff offered him a paid contract to World Championship Wrestling. Part of the deal was for Glacier to completely disappear altogether from the independent wrestling scene and to keep quiet about being signed to WCW until further notice. Glacier points out that he believes this was a way to keep everything secret from the wrestling world and from the Internet, which was starting to become a source for backstage wrestling news. Glacier puts Eric in contact with a friend of his named Andre Freites from AFX Studios, and they went on from there with designing the look of the characters involved. Penzer jokes that he hopes Glacier made a piece of the $$$ for that deal and Glacier laughs. "Andre made more money than anybody not named Hulk Hogan, I think!"
Glacier discusses the several "midnight meetings" that were held at AFX Studios between himself, Eric Bischoff, Diamond Dallas Page, Ernest Miller, Bryan Clarke, Chris Kanyon and James Vandenberg to work on their characters. Even as the Glacier vignettes started to air on television, they still were having meetings to work things out. Bischoff didn't want creative to have their hand in this, so he put it all on the wrestlers and AFX Studios to figure out the finer details. Glacier says that he's proud of everything they accomplished together and, weirdly enough, pivots towards talking about Lucha Underground. He mentions being sent a Wreddit post that says how Pentagon Jr. is, essentially, what Glacier was meant to be in WCW.
David Penzer tells a quick story about his one run-in with Pentagon, Jr. out at WrestleCon in 2015 and how his autograph line was longer than all of the "big name" legends there. Penzer had no idea who he was. Glacier said that someone had to be willing to be first, and he agrees with the Pentagon Jr. comparisons. He believes that what he and Eric Bischoff did together was a precursor to what fans see today in Lucha Underground. Penzer asks about his original thoughts on the "controversial" character whenever it was first rolled out, and Glacier replies by admitting his initial uncertainty regarding the character. When Bischoff originally approached him, Glacier also had an offer to shoot-fight in Japan for UWFi. He reveals that he considered pulling out of his agreement with Bischoff, but Lou Thesz set him straight. Thesz was part of the UWFi and ended up offering up this advice, "Ray, the pro wrestling business is never going to go back to what you and I want it to be. Here's your opportunity, go make your money."
https://www.youtube.com/watch?v=EvD_z7eoXjw
Glacier took Thesz's blessing to heart and jumped in with both feet.
"When Eric first started to develop all this, I think it had a really good chance. But between that and the time I debuted, the nWo happened. That, obviously, turned the wrestling world upside down."
Glacier feels that once the New World Order came in, everything else took a backseat to the heel group. Still, he feels proud of what they accomplished and says that Eric told him and the others involved to always play it straight in the ring with the characters. Whether it was Glacier, "The Cat", Wrath or Mortis, they never went full-cartoon with their matches.
1:10:50 – Glacier as a Heel?
Penzer thinks that Glacier could have really gotten over with the fans if they turned the character heel three months in. Glacier seems to agree but adds that WCW might have killed him originally by shoving the character down the fan's throats. He throws out the possibility of him debuting as a heel, but then starts to dismiss his own fantasy booking. Penzer brings up the Honky Tonk Man as a comparison point, since he originally was created to be a fan favorite but saw more success after turning against the WWF crowds.
Penzer follows up by stating how he knows that you can't look back and rewrite history but if WCW survived, he felt he could've been an "executive vice president of something". He mentions all the backstage jobs he was taking care of when the company went out of business but unfortunately, WCW died off in 2001. He admits that you can't get hung up on the "what could've been" moments in life and Glacier agrees with that sentiment.
1:13:35 – Sinister Minister
David Penzer asks about Glacier's real thoughts on James Vandenberg, before letting it slip that fans will be seeing him return soon as they get closer to GFW Bound for Glory. Glacier praises Vandenberg, stating that he's not far behind Paul Heyman when it comes to promoting talent. Glacier and Penzer both talk up Vandenberg's real-life idiosyncrasies and bring up the karaoke business he owns out in Florida. Penzer jokes about how he accidentally bumped into him at a resort when the "Sinister Minister" was hosting a karaoke gig, laughs about how Vandenberg looks the way he looks on television in real-life. The "satanic look", the devil boots, the "Ox Baker" eyebrows is all him.  Glacier says he admires Vandenberg for always living his life on his own terms.
1:16:55 – Undefeated Streak
Glacier gets asked about his undefeated streak, and he admits that he did go without a loss for fourteen months in WCW. He laughs it off stating that it didn't really matter in the big scheme of things, but Penzer clarifies that he just found it interesting as WCW never really focused on it like they did with Goldberg. Glaicer talks about his first loss to Hugh Morris and how Terry Taylor sheepishly requested if it'd be ok if Morris won against him at a show in the Georgia Dome. Glacier says he was just happy to be in WCW, he didn't mind getting beaten or cared about wins/losses. Penzer says it's a business and starts to go into some of the backstage scuttlebutt he's heard recently regarding wrestlers who threaten to walk if they're not booked to win. No names are given here. Penzer says he feels like as long as they're not completely burying you on television and the checks are clearing, then why complain? Glacier says that observation is spot-on and even though he's had his share of critics, he's been able to capitalize on the character for over twenty-one years now. As a talent, you're just one part of the major picture. Egos will get bruised but you have to roll with the punches in wrestling sometimes for the greater good of the company.
1:22:25 – Character Frustration?
Penzer asks if Glacier was ever unhappy with the character, and he replies with humbly expressing that he was always thankful for what he had. He knows he has his critics and points to John Cena being the biggest star in the industry even with an equally divided crowd. Glacier continues by stating that any time he's been confronted with negativity on the character, he just responds with no response. To him, it doesn't matter. He feels that he never did it just to have a paycheck and worked hard to figure out what the Glaicer gimmick actually meant past the elaborate costume. He feels that the WWE Network has helped him retain some of his relevance nowadays and that if you hang around long enough, you come back in style. Penzer laughs and jokes, "How the hell do you think I have a podcast?! People know me now because they watch WW—they watch the old shows on WWE Network…"
Penzer also shares a quick anecdote from Twitter regarding a fan who starting watching GFW primarily of his involvement, "the nostalgia of hearing you introduce the characters reminds me of my childhood."
1:27:35 – Selling Glacier to Kaz Hayashi
Penzer asks about the storyline where Glacier sold his entire gimmick to Kaz Hayashi and if it was a bittersweet moment for him to essentially write-off this character. Glacier explains he was ready to go into the Coach Buzz Stern character but is surprised at the amount of people who come up to him today and bring up this storyline. The whole angle was brought up by Sonny Onoo where he would buy the entrance gear and tights from Glacier for cheap, then sell them to the Kaz (who he was managing) at a high price, thus working both of them.
https://www.youtube.com/watch?v=Qs6SpvQVOkU
Glacier tells a fun story about Kaz never returning the armor back to him and after running into him at Main Event, Hayashi told him he sold it all for $$$. Penzer is amazed as the entire setup was apparently "$40,000 worth of equipment!"
Glacier says it was all a joke, and Kaz Hayashi returned his gear afterward. Penzer updates Glacier on how Kaz has not aged a day since WCW folded and still wrestles today.
1:31:20 – Dusty Rhodes Guy
Apparently during the final years of WCW, Glacier was approached by Dusty Rhodes to help him run Dusty's independent promotion, Turnbuckle Championship Wrestling. After being asked by Dusty, Diamond Dallas Page suggested to him that Glacier be his right-hand man for the promotion. Glacier mentions how he never really got to know Dusty before that but was ecstatic to work closely with one of his idols growing up. He goes into the story regarding Dusty's spiel to him about his promotion, and where he wanted to take it. After getting Eric Bischoff's blessing to work with Dusty while still being active in WCW, he joined Turnbuckle Championship Wrestling.
After WCW folded, Glacier ended up getting an offer from the WWF. The idea pitched to him would have had Glacier come in as some sort of state-trooper gimmick instead of his cartoonish martial arts persona. Glacier talks about how he turned the WWF offer down as he wanted to slow down his lifestyle a little bit. A teaching gig was also on his table, so Glacier goes into why he decided to pursue that career instead of wrestling for Vince McMahon. For him, teaching and continuing his work with Dusty Rhodes was the only way to go. He says he knows people might not understand that, but he was road-weary. Glacier also jokes that the WWF weren't exactly pushing the offer too hard, but he still respectfully turned it down with no regrets whatsoever nowadays. He says being around Dusty Rhodes and learning from him was such a great period of his life. Turnbuckle Championship Wrestling gave him something to work on and be proud of in a post-WCW world. Penzer says he's jealous of Glacier for being able to learn so much from Dusty as he had got to known "The American Dream" a little bit from his time in WCW.
Penzer and Glacier discuss Diamond Dallas Page's modern successes including the WWE Hall of Fame and DDP Yoga. Glacier mentions being there at the beginning of Page's yoga program, then called "YRG (Yoga for Regular Guys)" and makes fun of his original VHS workout video DDP recorded on the side of beach.
1:45:40 – What is Glacier Up To Today?
Penzer finishes up his interview by asking about what Glacier is up to nowadays, and Glacier breaks the news regarding his new wrestling school called The One Fall Power Factory. Coming up in November, Glacier's wrestling school will be located inside the training facility of Chip Smith ("the founding father of the sports performance training") in Atlanta. The idea is to work together with Chip to create a program for world-class athletes to successfully transition from their given sports into becoming a professional wrestler. Glacier gives Penzer an open-invite to come over and check out the facility, David jokes he'll show as long as Glacier can promise him "no bumps!"
Both wrap up their plugs and say their goodbyes. Penzer wraps up the show by thanking everyone and pushing people towards the podcast's Facebook and Twitter pages.
Sitting Ringside has their current show available over on their Radio Influence page where "Disco Inferno" Glenn Gilbertti is Penzer's guest.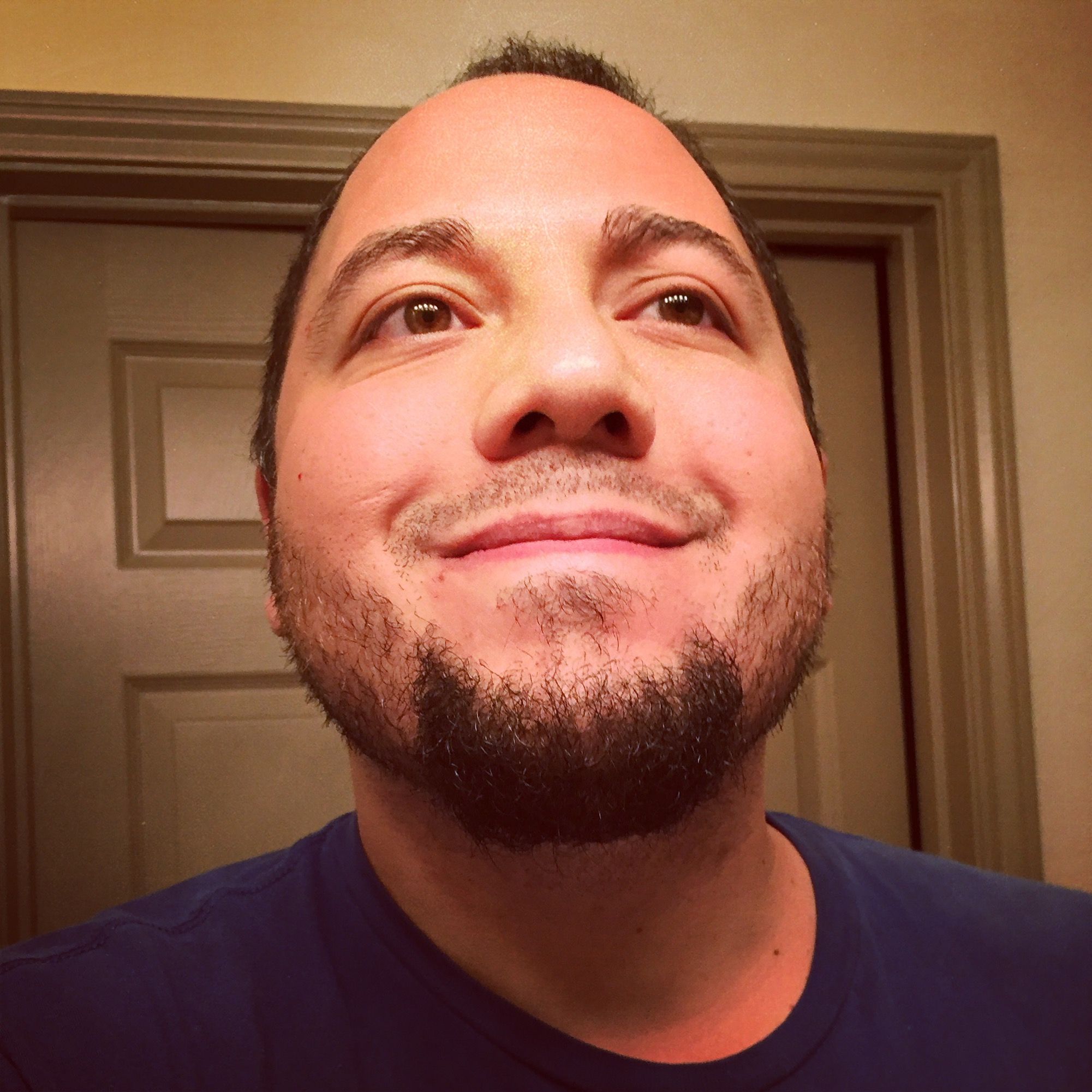 38-year-old World Championship Wrestling fanatic/collector/hoarder. Safety officer by day, scanner of wrestling magazine by night.
He's got posters on the wall, his favorite rock group's KISS.