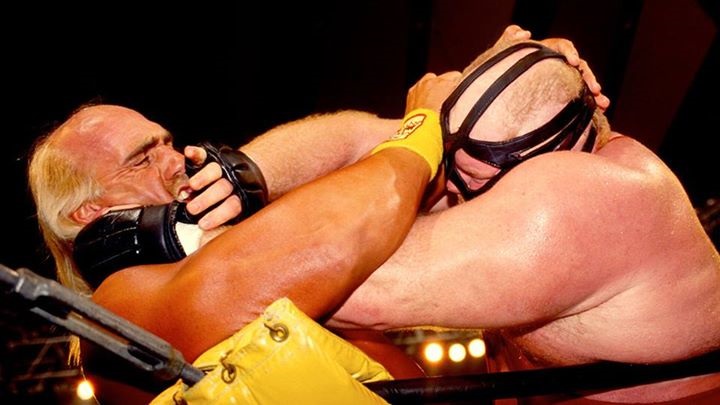 Every single wrestling feud you will watch will be conducted with some form of power balance going on. Most can succeed in spite of politics, some thrive because of them, but every now and then politics in wrestling puts the kibosh on any feud being able to succeed. If you ever wanted a great example of this – look no further than Hulk Hogan vs Vader in 1995.
At Starrcade in 1994, WCW looked as if they were finally going to get to Hogan vs Vader, the only logical progression to Hogan's blockbuster 1994 feud with Ric Flair. Well, I say only logical progression, WCW bridged the gap with the horrendous "Three Faces Of Fear" (that first step towards the Dungeon of Doom) with a faction that conveniently gave Hogan's mates Earthquake and Brutus Beefcake high profile spots on the WCW card. Vader spent the final part of the year treading water.
But as Hogan laid waste to Beefcake, now called "The Butcher", in what stands in a very select group of PPV main event mismatches in history, things were finally in place for Vader vs Hogan. Vader confronted Hogan in his dressing room after the match, almost saved the show (that was bereft of anything significant) and lit the touch paper for what should've been a massive program in 1995.
January bought us to the Clash Of The Champions. Hogan was teaming with Randy Savage against Butcher and Kevin Sullivan. The match bought us the preposterous moment where Butcher made Hogan pass out in a submission. What an amazing moment? Well, except for how they got out of it, Savage climbed to the top rope, dropped an elbow, and "revived" Hogan. That minor hiccup aside, Savage and Hogan made light work of their opponents, who mercifully were being led away from the main event, for now at least.
Vader confronted Hogan after the match in the ring, and laid him out with a big power bomb, the perfect way to kick off the feud… well, except Hogan popped straight back up from the move and laid Vader out himself. If ever there was a 15 second representation of what was to come, it was this. Hogan, by this stage, was incapable of showing vulnerability, even if it meant costing him money.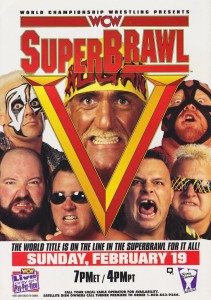 To appreciate where things were at with WCW at that stage, we need to take a step back and look at the booking situation within the company. Ric Flair had been head booker for some time, but as Hogan arrived with a carousel of baggage, Flair's power was eroded. It soon became a case that Flair was in charge of all WCW booking… except anything that involved Hogan, Hogan's mates, Jimmy Hart or Randy Savage after he arrived.
February bought Superbrawl, and with it the first pay per view showing of Hogan vs Vader. There was thought that Hogan would likely drop the title to Vader, even if it was either a short run, or a way of bridging the gap to getting Savage the title without having to pin Hogan. It also just seemed to make sense, Hogan at this stage had already been champion for six months, and a reign for Vader, however short, would eclipse the fact that after Vader Hogan had no real challenger unless turning Savage, or even Sting, was on the table.
But Hogan didn't want to lose. And as a result, Vader didn't want to lose to Hogan either. Vader had a championship he defended in Japan, and it made sense for him to stay undefeated. So, in this situation, if you're Ric Flair, what do you do? You get involved yourself and force a DQ in the main event. To Hogan's credit, at least, Vader did come out of this looking very strong. Vader landed a powerbomb and a pin with the referee down, before kicking out of the big boot/leg drop combination. Things setup nicely for WCW Uncensored, a show that promised unsanctioned matches, no disqualifications. WCW had Hogan vs Vader set for a strap match… and decided that given the way the show was being billed that a disqualification finish was out of the question. Something had to give.
The show itself was a standard affair. Blacktop Bully and Dustin Rhodes fought on the back of a moving truck in the opener (a match heavily edited after both bled without permission – they were soon fired). Johnny B Badd and Arn Anderson wrestled in a boxer vs wrestler match, Hacksaw Jim Duggan starred in a Martial Arts match… standard stuff. And Ric Flair dressed in drag.
The main event didn't deviate from this ridiculous pattern. First, WCW debuted "The Renegade" – their own knock-off take of the Ultimate Warrior. Vader didn't end up on the losing side of the match, in fact he wasn't even involved in the finish, as Hogan preposterously dragged Ric Flair around all four corners of the ring. They say wrestling is at its best when it is art imitating life, this was more a case of art mocking life.
The feud went on a bit of a hiatus before returning in July at Bash At The Beach. A proper runt of a show, Hogan and Vader had their least eventful outing to date – well, save the fact it was outside, on a beach inside a steel cage. The novelty couldn't hide the awfulness though, eventually Zodiac and The Taskmaster get run off by Dennis Rodman and Hogan wins.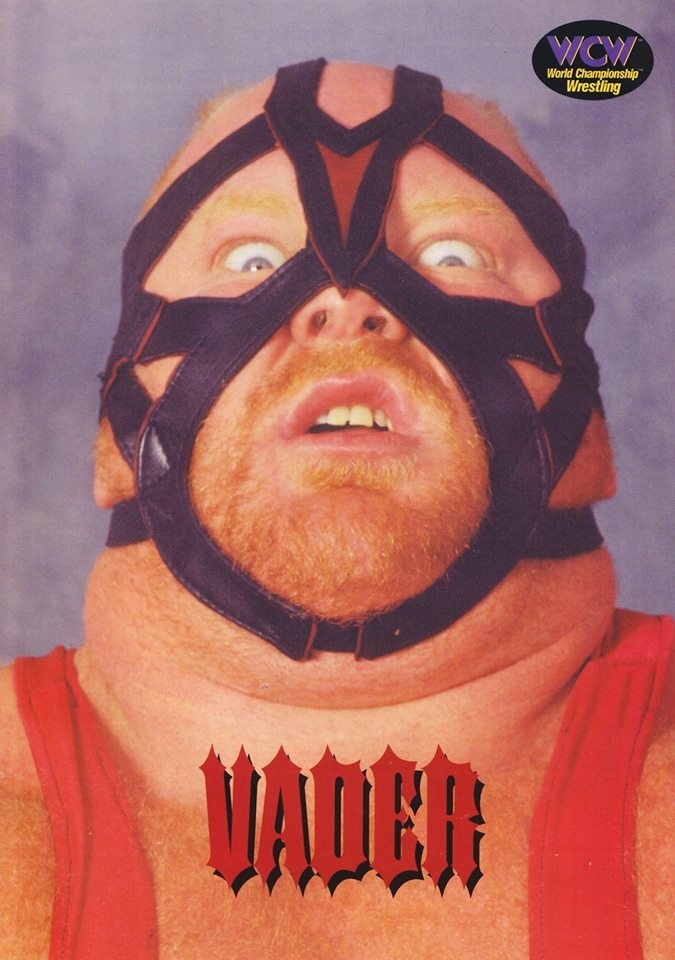 This, abruptly, is where the story ends. Vader was set to wrestle alongside Hogan at Fall Brawl in September, along with getting one more title match on the second edition of Nitro. Instead, Vader was suspended by the company after getting into a backstage fight with Paul Orndorff and was never seen again in the company.
Find more podcasts and blogs like this over on www.wrestling20yrs.com, and you can hear WCWWorldwide's own Bryan Barrera help us review the first edition of Nitro on our September 1995 WCW Podcast here.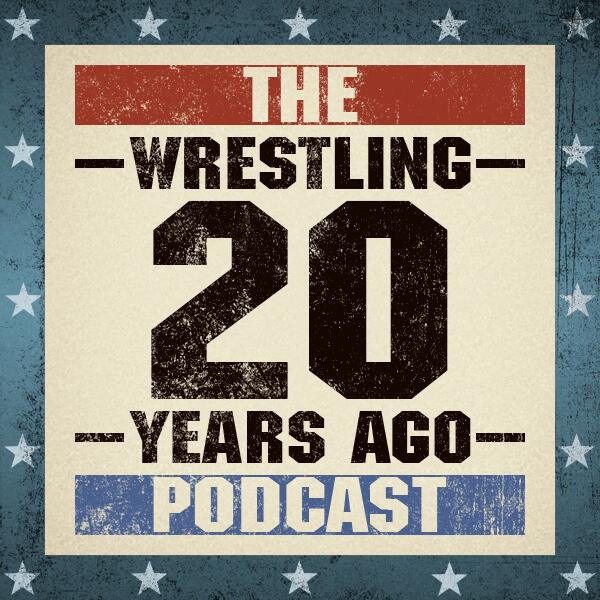 Bob Bamber presents the Wrestling 20 Years Ago podcast, taking you month by month through the rise and ultimate fall of WCW (as well as WWF and ECW) in the early-90s onwards.