Ever since the beginning of time (seemingly), Vince McMahon has caught much flack for taking everyone's favorite NWA / WCW stars and giving them a silly gimmick and / or firing them way down the card. From giving a crown to Harley Race, polka dots to Dusty Rhodes, a WWF Championship to Ric Flair (bad example), to making sure many of the Atlanta stars weren't worth a hill of beans after they were done with them after the WCW buyout, the WWF's pattern of how they treated many from WCW didn't go unnoticed.
Enter Bill and Randy Mulkey . . . what's that? It's actually Bill and Tony Mulky? Well, even Vince Jr couldn't resist bringing in America's sweethearts and giving them NXT names. On the January 5th, 1991 episode of WWF SuperStars, the Mulkeys received their day in the Titan sunshine when they squared off against Mr Fuji's Orient Express with Vince McMahon, Roddy Piper, and the Honky Tonk Man on the call.
The whole video is 3:28 so it can be knocked out during a Raw commercial break. Generally, McMahon ignores the lesser named enhancement talent, but he couldn't resist but to speculate on the nationality of the name Mulkey.  McMahon also quickly throws the devious Mr Fuji under the bus for discovering the "skeleton-like" Mulkeys for the Orient Express to decimate. Vince even finds time to question the Honky Tonk Man on whether or not he has any money locked up with David Crockett's favorite tag team combination.
To make the Mulkeys feel at home, Kato made sure to hit an Arn Anderson gourdbuster during the match. Shortly after, the Orient Express chalked another up in the win column and the Mulkeys did the very best in their future endeavors.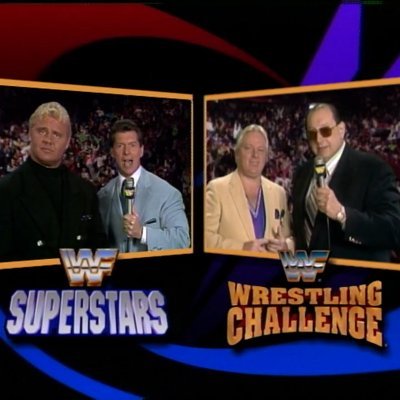 A Gorilla Monsoon mark who has a YouTube channel that ironically features more WCW matches than WWF ones. @Monsoon_Classic