Most fans of WCW have bitter sweet memories of the Vader vs Hulk Hogan feud of 1995. Sure, the matches were very good but the outcomes had the incumbent Vader coming out with the short end of the stick. For those that share those feelings, this match may be cathartic.
On the January 22nd, 1994 edition of WCW Worldwide, former WCW Champion Vader squared off against Hogan for the very first time . . . Hogan . . . Randy Hogan. This would air six months before Hulk Hogan's first match with the company and about two months before his presence was heavily teased on WCW programming.
Make no mistake, Vader made sure this was no ordinary squash match. After hitting the ropes five times, Vader splashed poor Randy before giving him a Vader Bomb, then a top rope twisting splash to get the rare ten-count KO victory.
"Hogan doesn't seem to look as good as I've seen him before" quipped Ventura who couldn't help himself.
Needless to say, this match was never referenced again on WCW programming.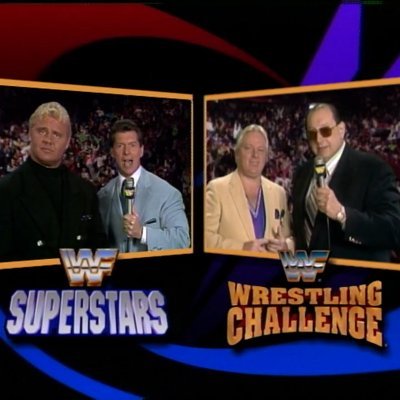 A Gorilla Monsoon mark who has a YouTube channel that ironically features more WCW matches than WWF ones. @Monsoon_Classic