WCW Christmas Brawl - 1996
This WCW Christmas Brawl album has been something I've been hunting down now for a while. While the songs themselves aren't really hard to come by nowadays, this CD was only available in Germany as a promotional item to support a quick four-date trek WCW made there in late 1996. I've already scanned in the German Christmas Brawl programme made available at these shows, but it wasn't until this week when I actually received the accompanying album in the mail.
A quick look through the paltry booklet included shows that Jerry Hart and JJ Maguire are largely responsible for everything on this disc, two people who also famously come from another wrestling-related musical outing: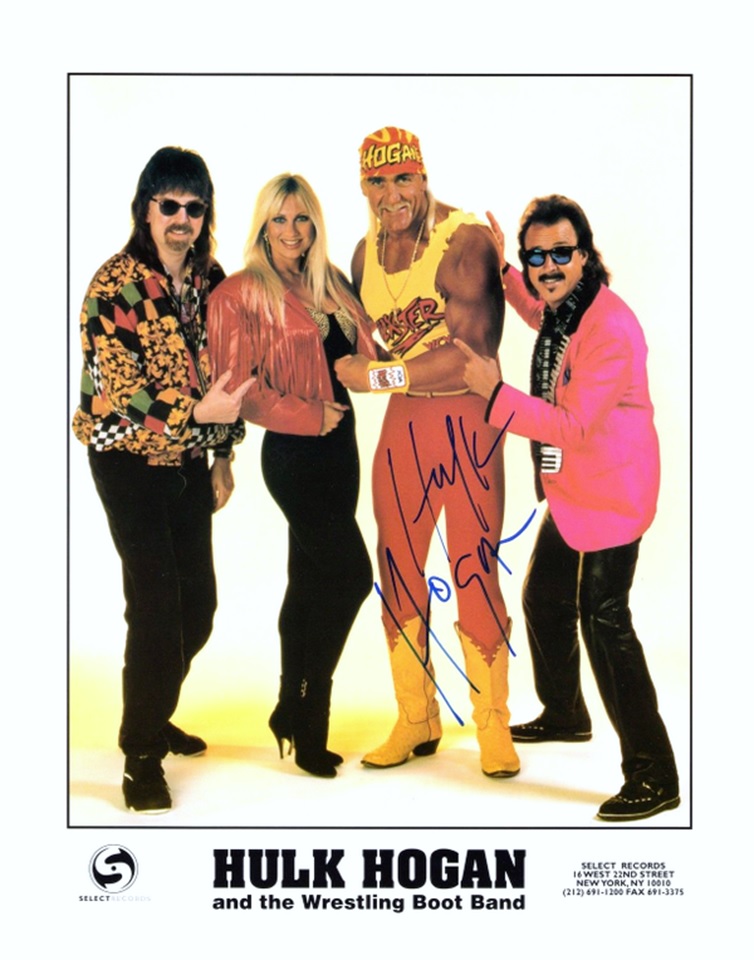 I think that golden fact lines up everything you need to know about this release before I dive into the track-by-track review, but be aware that not all of these ten songs are wrestler themes.
We've got the gift of Alex Wright rapping on this release.
"American Males" – American Males Theme
What needs to be said about this opening number? It's become its own wrestling meme online to where even Scotty Riggs himself jokes about this "toe-tapping tune".
https://twitter.com/realscottyriggs/status/773372950707863552
Infectious like influenza, "American Males" is just one of those songs that immediately puts you in a good mood. Sad that it can only be found online in wrestling circles and not on classic rock radio stations across this country.
"Disco Fever" – Disco Inferno Theme
Disco Inferno is one of those low-key all time great WCW characters. You won't hear the WWE talk about him or bring him up during World Championship Wrestling retrospectives, but the man has talent in so many different arenas. It's no surprise to me that people have only recently started to talk openly about how awesome Disco was due to hearing him on Talk is Jericho or on his own podcast with Konnan, Keepin It 100, but he's been around being great online for years.
Whether he's trolling modern-day WWE fans or talking about the time he booked a Martian invasion to play out on Thunder (with Mike Tenay being revealed to be an alien with antennae), Disco Inferno is entertaining as all hell. This cheese-ball song of his reflects that.
"We Like to Party" – The Public Enemy Theme
Simple and effective, if not a bit dated by 1996's standards. Hip-hop flavored tag teams hailing from the streets probably should've had something more in-line with what was happening in music at their time, but this is WCW and Jimmy Hart we're talking about. The man responsible for "American Males" probably isn't going to produce something that would've rivaled Westside Connection's "Bow Down".
Regardless, fans bought into it and could be seen waving their hands from side-to-side whenever Rocco Rock and Johnny Grunge made their way to the ring.
"We're Still Rocking" – Jimmy Hart Theme
Jimmy Hart takes the vocal lead for his own theme, not sure when or if this ever made it to television though. I don't know when a manager would've had his own theme played, so thankfully people might've been spared being subjected to this ear torture. Funnily enough, Jimmy Hart makes sure to name-check his own band The Gentrys alongside acts like Little Richard and ? & the Mysterians.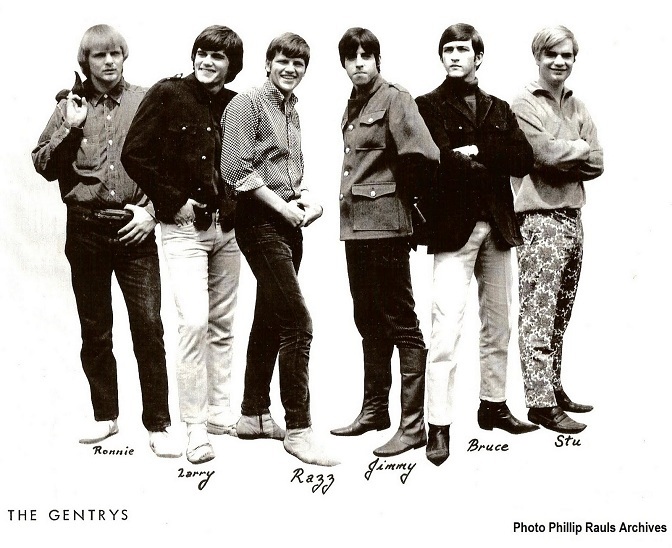 Having gone through some of Jimmy Hart's older material that he's produced, this one just doesn't stand up. For a better example of what "The Mouth of the South" could do, check out the tune he cranked out for Jimmy Valiant, "Ballad of Handsome Jimmy".
"Heartbeat Away" – Alex Wright Theme
I don't know what the hell this is.
The only song from this time that I'm aware of Wright using is "Warped Mind", a production track that was techno and weird enough to pass as a German dance tune. There's a chance that this was a possible single for German radio as Alex Wright himself can be heard rapping his way through the song, but I've got no proof of this. Given that "Das Wunderkind" is the only wrestler featured on the album booklet, I'd say that it's a safe bet that WCW had hoped for some sort of air-play for "Heartbeat Away".
Just like Public Enemy's track, I cannot help but feel that this would've been complete dated by late 1996 standards. Probably not off-base with my guess that this one didn't gain any traction on the German airwaves, but who knows?
"We're the Boys" – The Nasty Boys Theme
Fun fact: Both Jimmy Hart and JJ Maguire were responsible for The Nasty Boys' WWF theme, so they just recycled it for their WCW run but with added vocals. Brian Knobbs and Jerry Saggs are as nasty as they wanna be on this track and makes it one of the standout tunes on the whole album.
It might just be me, but I even hear a riff here from Owen Hart's WWF theme — also penned by Hart and Maguire.
"California Sun" – Brian Pillman Theme
I don't know if the linear notes are mistaken, but this one is associated with Brian Pillman, not Chris Jericho. Maybe there was an intent for Jericho to debut with "BLONDES HAVE MORE FUUUU-uuuun" screaming over his walk to the ring, but he ended up with the "All The Days" instrumental instead. Pillman was already making waves in the WWF at this point, so there'd be no reason to include this track unless it was attached to Jericho in some fashion…
Generic tune, probably could've worked well for Sting before he got all brooding and emo.
"Self High Five" – Diamond Dallas Page Theme
When it comes to Jimmy Hart ripoff WCW tracks, this one is GOD-TIER. Immediately recognizable as being a reworking of Nirvana's "Smells Like Teen Spirit", it's no surprise that Dave Grohl had even considered suing WCW over the use of it. DDP revealed this tidbit fact years back in an interview:
Diamond Dallas Page: "Jimmy Hart and I did [my WCW theme] together, and Jimmy is a genius. Jimmy had a number one hit — a lot of people don't know that — The Gentrys had a number one hit!
We did that together. I thought ['"Smells Like Teen Spirit'] was the sound of the 90's, and it was just awesome for me, you know."
"Dave Grohl (laughs) — he got hot cause it's like a rip-off of their music! It's funny because me and Raven did an angle on MTV, and he had never mentioned it at that point! [Grohl's] sitting right next to me when Raven came out and hit me with a stop sign on top of the head. [Dave] jumped and landed on his drummer's lap! It was funny…
But, he never really put that over about the music but later on, I heard they were like, 'WCW owes us money.'
We did it, but we changed the notes. So it was it, but wasn't." – The Score [April 2012]
That's some copyright logistics that even Vanilla Ice would be proud of.
"Konan's Theme" – Konnan Theme
Years before Konnan hooked up with Madd-One to help produce rap tracks for himself and The Filthy Animals, you had this. To me, this sounds like a ripoff of Snoop Dogg's "Murder Was The Case", but it might just be nothing more of an aping of that 90's West Coast style of gangsta rap.
I actually like this, even though the production is rough. I'll never know how Konnan fit into a stable filled with monsters, a devil worshiper and a leprechaun, but it happened:
Fortunately for K-Dogg, he'd trade in Maxx Muscle and Meng for Lex Luger and Sting to join the nWo Wolfpac two years later. That ended up being a much better place for Konnan as he'd become a valuable mega-star for the company as part of the Pac.
"Taskmaster" – Dungeon of Doom Theme
Love this theme, I even made sure to sneak it onto the songs my family would use for their yearly Halloween Haunted House. The Dungeon of Doom were notoriously campy, but apparently, they were a necessity for their time according to Kevin Sullivan. Sullivan admitted on his MLW Podcast that The Dungeon were awful, but he created them specifically to be a monster heel group for Hulk Hogan to tear through. Hogan was afraid on being shown up by younger guys on the roster, so Sullivan just straight up recycled the WWF's formula for The Hulkster to keep him happy.
Did it work well on television? Maybe not so much when you rewatch it nowadays (or maybe not at all), but the group was created for the sole purpose to get Hulk Hogan to trust Kevin Sullivan. Hogan's creative control clause gave him the ultimate final word on his own storylines, so The Taskmaster's Dungeon stable was to help Hogan be less paranoid about Sullivan's booking.
So, one could argue that The Dungeon of Doom are directly responsible for Hulk Hogan trusting Sullivan's intentions whenever the idea of Hogan turning heel came up.
One could say that The Dungeon of Doom lead to the creation of the New World Order.
So, basically, the Dungeon of Doom saved WCW.
Long live The Dungeon of Doom.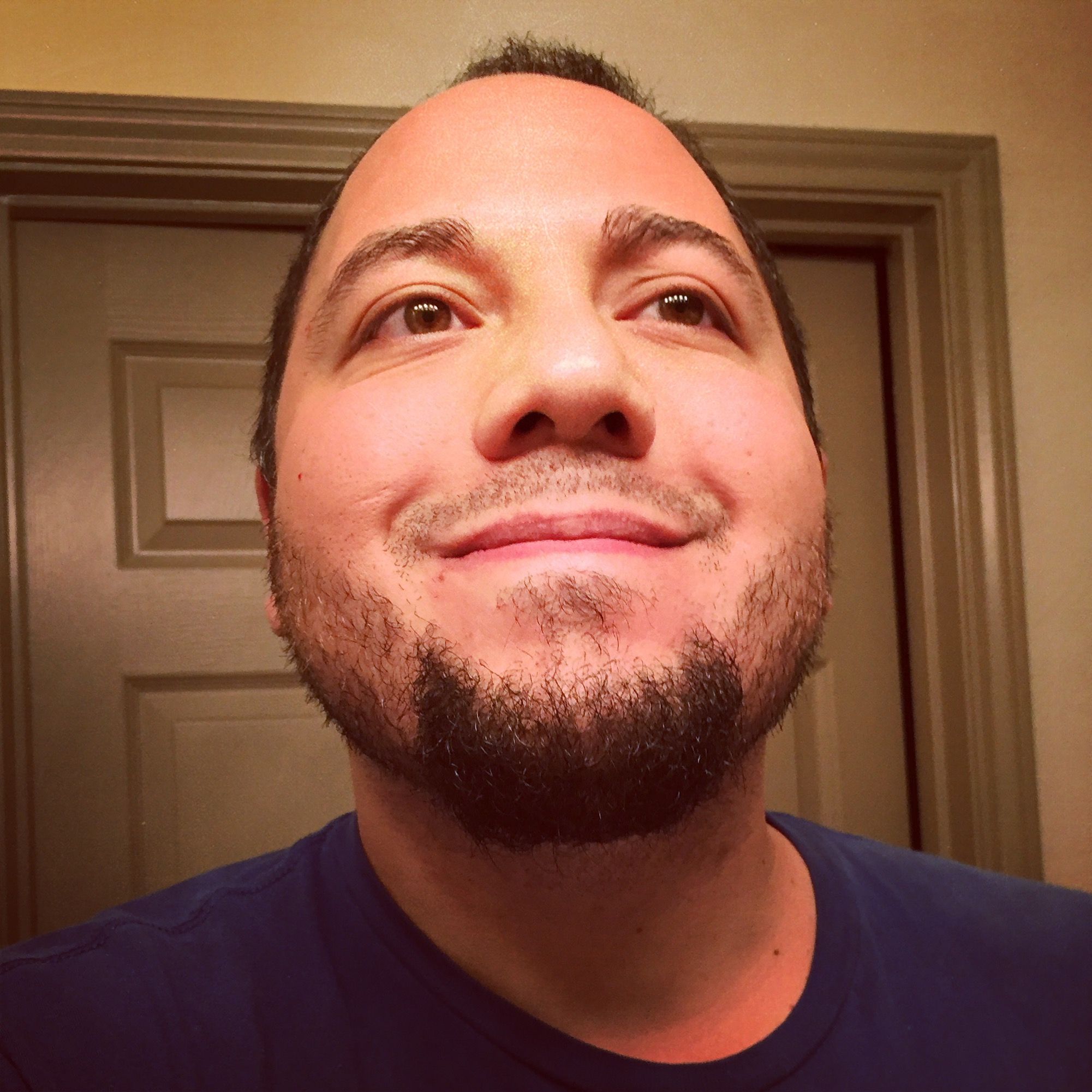 38-year-old World Championship Wrestling fanatic/collector/hoarder. Safety officer by day, scanner of wrestling magazine by night.
He's got posters on the wall, his favorite rock group's KISS.