What Is So Stunning About Stunning Steve – The Best of Steve Austin Playlist
(EDIT – Apparently, I cannot embed links to YouTube playlists, so instead what is featured above is arguably the best match on this compilation with a link to the playlist just below it)
While I haven't been adding a lot of WCW content to my YouTube channel over the last few months, I have been keeping myself busy by creating playlists for users to select when they don't want to comb through over 4,000 videos looking for something to watch. We will go over more of these playlists in the weeks to come.
For this article, we'll look at one of the most decorated wrestlers to enter a WCW ring that could still be considered highly underappreciated by those in charge . . . Stunning Steve Austin.
What Is So Stunning About Stunning Steve is a 117-video long playlist that looks at his entire WCW career spanning from 1991-1995. The name is a play on an often told tale by Austin that during long car rides in the USWA, Dutch Mantell would interrogate Austin asking him, "What is so stunning about Stunning Steve?!?"
You will not see 95% of these videos on the WWE Network (There may be a crossover video here or there I'm not aware of). I won't go through all the videos here but did want to touch on a few highlights to guide your way through Austin's four year run in WCW.
Upon firing up the videos, you'll notice that Lady Blossom was not Steve Austin's first valet. It was actually Vivacious Veronica who, according to Missy Hyatt on Twitter, auditioned for Hyatt's "Missy Does the Mail" segment.
We saw a rare Turner-era appearance from Sam Houston as he squared off against Austin in June 1991.
After only a little more than a month, Steve Austin would win his first WCW TV Championship by defeating Beautiful Bobby Eaton with the help of his wife Lady Blossom.
Steve Austin would go on to defend his title dozens of times. In fact on August 17th, 1991, he defended the TV Title against Ron Simmons on the Power Hour . . . Robert Gibson on Worldwide . . . and Dustin Rhodes on Saturday Night.
He survived defenses in singles matches against both Freebirds, both Young Pistols, and even his future Hollywood Blonds tag team partner Flyin' Brian Pillman.
In late November 1991, Austin's career would pivot from the company of Lady Blossom to the tutelage of Paul E. Dangerously and his Dangerous Alliance.
With more exposure came stiffer competition as he defended his gold against Ricky Steamboat, Barry Windham, Ric & Scott Steiner, and others. He also participated in many six-man tag team matches with his DA cohorts as 1992 was running hot and heavy.
In the Spring of 1992, Austin would exchange the World TV Title with Barry Windham in two classic matches on Saturday Night and Worldwide respectively.
Austin would lose his TV Title to Ricky Steamboat at the Clash of the Champions XX (not included), but has the distinction of wrestling Scott Steiner in Steiner's last televised match for WCW for almost four years in October 1992.
Austin's career path would detour again from being primarily a singles wrestler to a tag-team wrestler teaming with the aforementioned Brian Pillman to form the Hollywood Blonds in late 1992.
One of their best early bouts was an eight-man tag when they teamed with the Heavenly Bodies to take on the Rock & Roll Express, Ricky Steamboat, & Shane Douglas.
As the Blondes' rivalry with Steamboat and Douglas intensified, they would eventually win the WCW Tag Titles from the popular babyfaces on the March 27th, 1993 edition of Worldwide.
They didn't defend their titles much on television but one match worth going out of your way to see is their Computer Contenders Challenge match against 2 Cold Scorpio and Marcus Alexander Bagwell from the May 15th, 1993 episode of the Power Hour (note – The Worldwide version of this match was blocked by YouTube). This match was peak Blonds in every way.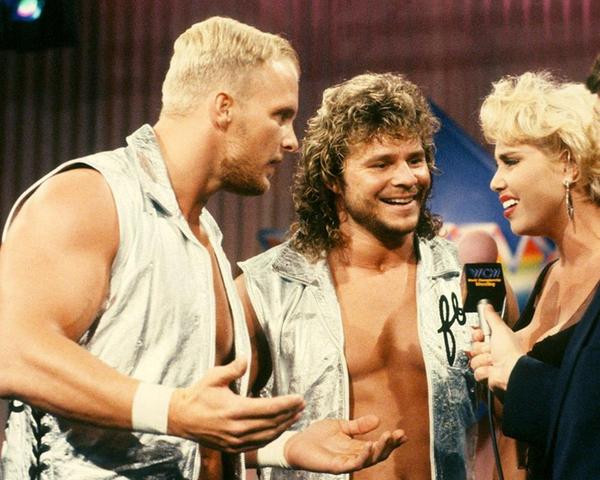 After the Blonds lost their titles, a rarely seen two-week angle between the Nasty Boys and Austin/Pillman took place at Disney MGM. However, it went nowhere as the segments were taped in July and unfortunately, WCW had little use for the Blonds by the time the segments aired. Missy Hyatt turning on the Nasty Boys for Austin and Pillman could have given the tag-team some renewed steam.
Col. Rob Parker's courting of Stunning Steve Austin would prove fruitful as on the October 30th, 1993 edition of WCW Saturday Night, the former TV Champion betrayed Pillman when he attacked him during a post match interview.
Similar to his arrival in WCW, it would not take a post-Blond Steve Austin long to find singles success as he won the WCW US Title at Starrcade 1993 by defeating Dustin Rhodes (not included). The first WCW Saturday Night of 1994 saw Austin defeat Sting by DQ.
Better than ever, we'd see the United States champion square off with the likes of Brian Pillman, Dustin Rhodes, Ricky Steamboat, Johnny B. Badd, Terry Taylor, and many others on a full variety of WCW television shows.
One such match I'd highly recommend would be the match pitting Sting and Ricky Steamboat vs Ric Flair and Steve Austin from the July 30th, 1994 episode of WCW Saturday Night. This looked like a glimpse of where WCW could have been headed if not for Hulk Hogan's arrival and consequently, all his buddies.
After losing the WCW US Title to Hacksaw Jim Duggan (see above), Steve Austin would be injured going into 1995. By then, Austin seemed to have lost favor in the WCW office, judging by his booking. One could argue, he lost a little of his spark as well.
He was victorious in his return match against Marcus Bagwell on the March 18th, 1995 episode of WCW Worldwide. Austin suffered a hardway cut late in the bout causing the camera crew to get creative in avoiding the wound.
Despite a loss to Sting, Austin would gain an entry to the US Title Tournament in the Spring of 1995. He was able to finally score a pinfall victory over Duggan on the Main Event before being dominated by Randy Savage a month later on Saturday Night. This would close the book on title opportunities for Austin.
Stunning Steve would close up shop on his in ring WCW career by getting a win over Mike Davis on the July 22nd, 1995 edition of Worldwide.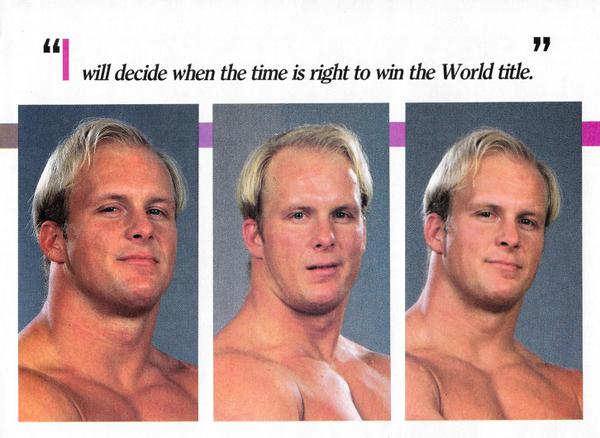 As many know, Austin would be injured once more before Bischoff got word that Steve Austin would not be arriving at Center Stage to tape interviews. Bischoff saw this as the last straw and fired a man who at one time looked destined to become the WCW World Heavyweight Champion.
Certainly Austin's WCW career was full of ups and downs over his four-year career. This learning experience (not unlike going to college) would prepare him for a future step in getting to the WWF. After gaining the trust of management, he would make himself and many around him millionaires thanks in part to showing an edge and a venom he may never have had in him if not for the way his WCW career ended.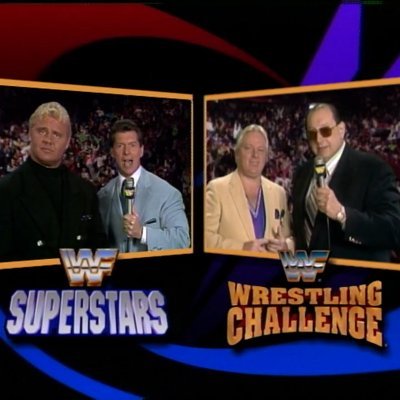 A Gorilla Monsoon mark who has a YouTube channel that ironically features more WCW matches than WWF ones. @Monsoon_Classic