Home
Tags
Posts tagged with "Renegade"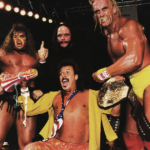 Trying my best to put up some more magazines in the Post-Hogan era of WCW as my 1995 and 1996 offerings are kinda paltry....
In previous articles, we have mocked WCW for having future plans backfire when taping their WCW Worldwide shows too many weeks in advance. As...