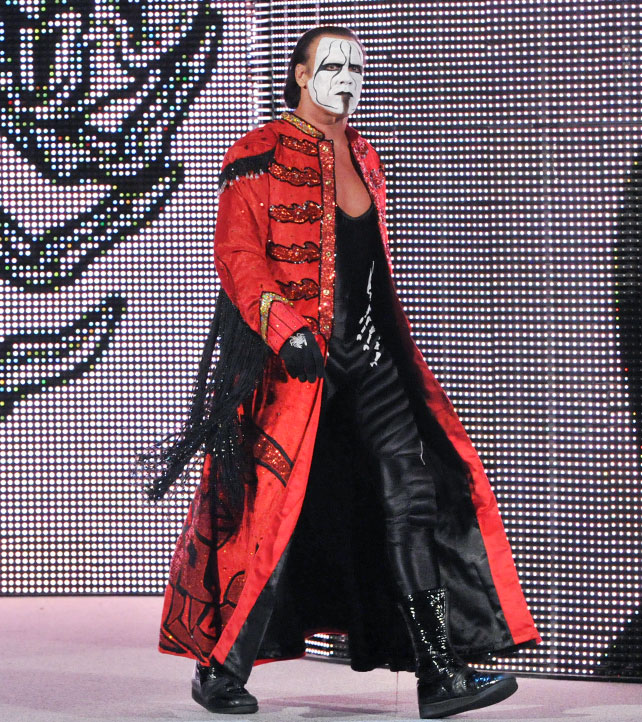 WWE Night of Champions is over and here we are a couple of days later with several lingering questions regarding the health of Sting. Going into Sunday, I wasn't nervous regarding the Rollins match at the PPV. I actually thought that the WWE was set to deploy several bullshit layers of smoke-and-mirrors right off the bat in the same manner they did during Sting's match on RAW against The Big Show… but I never considered that Sting would actually show up on Sunday ready to go to war.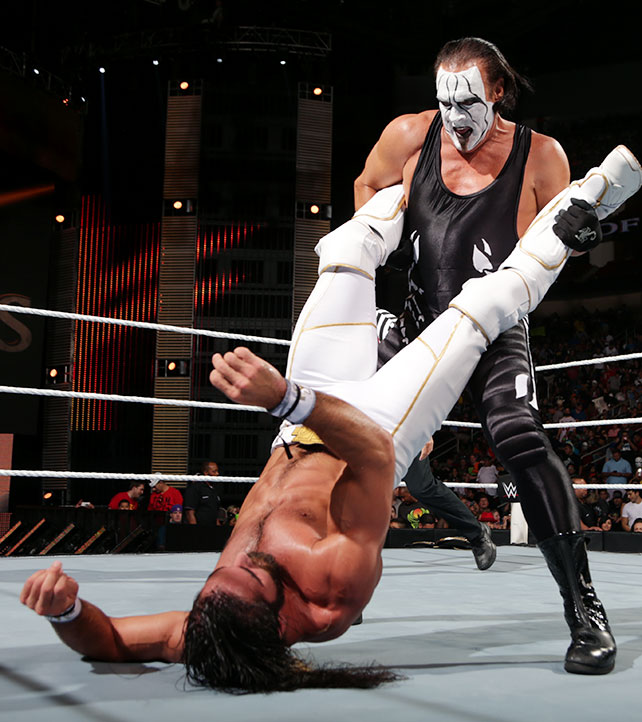 I can't sit here and pretend to be able to point out the difference between a safe spot and a reckless maneuver, as EVERYTHING Sting was doing looked brutal to me. The man went above and beyond what anyone could have ever expected or wanted out of him, but my nerves were all shot to hell through-out the bout.  That being said though, even if Steve Borden today is older than what Terry Funk was during his brief stint as WCW Commissioner in 2000, I never thought "HOLY SHIT, HE'S GONNA DIE!" during Night of Champions like I did with Funk vs Nash at Souled Out 2000: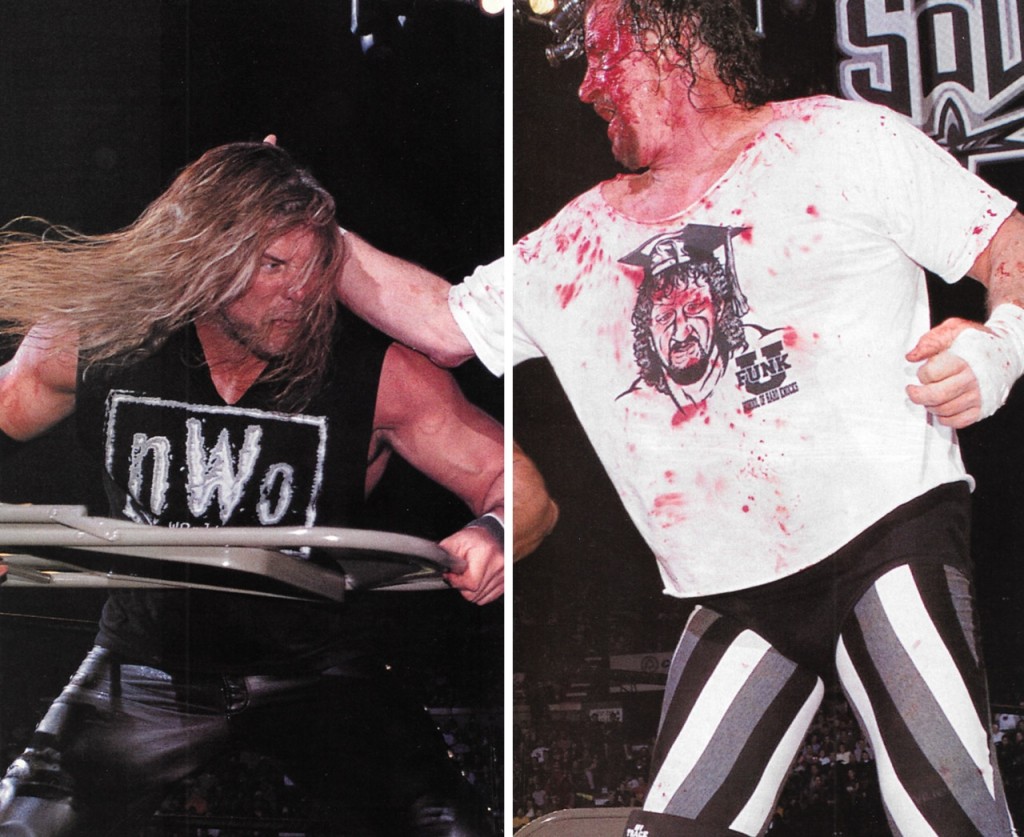 Despite my anxiety with every piece of offense that Sting took from Seth Rollins, I watched with a full sense of pride as the WCW Icon kept his pace with the WWE Champion and eventually won the oddly-hesitant crowd over with his top turnbuckle crossbody dive out to the floor. I never really believed that the WWE would ever allow Sting to win the WWE Championship, but for a slight sliver of time during that main event, I had a passing thought that there could be a small inkling of a chance of Vince McMahon giving his championship to a 56-year-old man.  Then it happened:
My heart sunk whenever I saw Sting collapse and the doctors rush into the ring. Given how the cameras quickly cut to Seth Rollins while the WWE medical team checked out Sting, I knew that it was a real issue, and it was disturbing to see a man just fold over in pain. Thankfully, the match continued on with Sting on his feet and even though he lost via a counter to the Scorpion Deathlock, I didn't care. I wasn't outraged at the ending, I just wanted to know the condition of Sting after the match as he quickly exited the ring so to make way for the Sheamus/Kane shenanigans that were scheduled immediately after. On Monday morning, Dave Meltzer reported that there was a possible neck injury after the turnbuckle powerbomb that was "substantial" but had no real information beyond speculation. Sting's manager took to Sting's Facebook page on Monday afternoon to assure fans that he was resting at home, but I still was worried what condition he was in after his grueling match.
Finally tonight — WWE.com posted an interview with Sting about the match and his future in the WWE:
"WWE.COM: Can you set everyone straight on the extent of your injury, as you await further evaluation?
STING: Bottom line, I had tingling, numbness down both arms, all the way to my fingertips. And then, later in the match, I just fell wrong, whatever it was, and this time [the tingling and numbness] went down both arms and into my legs, and I couldn't feel my legs too well. They just felt like rubber. I don't know how to describe it. I had to go down on all fours there for a minute, get my composure. I was a little … I was worried.
Long term, well, I'm just going to take care of the short term first and see how the long term might play out."
WWE.COM: What kind of treatment did you receive after your injury at Night of Champions?
STING: I was out in the hospital — out like a light. They had a neck brace on me, and they were pumping me with [medication] to get me out of pain. I had to do a CT scan and an MRI. They ended up talking to my wife, and I have some details from my wife, but I still have [further evaluation ahead]. They mentioned cervical spinal stenosis, but that's only part of what I heard. I don't know if there's anything else. The doctor did tell my wife, "He's going to have to get this dealt with. He's lucky he walked out of there."
WWE.COM: Is getting back in the ring again something you'd want to do? Do you have that desire to return?
STING: [long pause] Hmmm, in the right scenario … in the right scenario, yeah."
Much more detail at the link, but at this point in time, I'm glad to have finally some sort of reassurance from Sting that he's doing better even if it doesn't seem as if he's not 100 percent just yet. Sting gave everything he could at Night of Champions, and the mere fact that he's still going strong and discussing getting back into the ring says a lot about who he is. Sting is an icon in the world of professional wrestling and I'm hoping that he still has one last one left in him, a match that can be billed as a legitimate retirement match where Steve Borden can decide how he's going to end his career.
I just hope that a turnbuckle powerbomb didn't make the decision for him.
Beyond Sting's main event match at WWE Night of Champions though, World Championship Wrestling was well represented behind the scenes. Not only was Stevie Ray apparently backstage hanging out with his brother Booker T., Scott Hall and Scott Norton were photographed hanging out as well:
https://twitter.com/SCOTTHALLNWO/status/645788026463916032
https://twitter.com/SCOTTHALLNWO/status/645787163829755904
…and thanks for the photobomb @SCOTTHALLNWO!! #WWENOC pic.twitter.com/PTVnvZiQfe

— Triple H (@TripleH) September 21, 2015
Every bad guy needs some bad girls! Too sweet! #TeamBAD @SCOTTHALLNWO pic.twitter.com/AzQI99FwsT

— Mercedes Varnado (@SashaBanksWWE) September 21, 2015
And then you have this fantastic shot with the newest WWE Divas Champion Charlotte Flair with her father, who is holding the actual original Crumrine NWA/WCW World Heavyweight Championship (a title whose current, unknown owner was in attendance):
Absolutely love this picture @RicFlairNatrBoy just text us. Congrats @MsCharlotteWWE!! #NOC #WWE pic.twitter.com/XNBEq7J2RT

— Legacy Talent, LLC (@LegacyTalentLLC) September 21, 2015
The best in the world.
Other dumb facts for ya:
Last time Sting wrestled in Houston, TX was at WCW Monday Nitro on May 31st, 1999. He was in a main event cage match against Rick Steiner that was ruled a no-contest once the special referee Tank Abbott attacked Sting. I was actually there live in attendance and once Abbott and Steiner tied Sting to the cage to torture him, Nitro ended and we were all left there with no real conclusion as the two heels walked off to a chorus of boos. The crowd left the Astrodome that night PISSED at the non-finish and I still remember the "WWF IS SO MUCH BETTER" chatter from others while we all filed out.
The last time Sting, Ric Flair, Big Show and Chris Jericho were televised on the same show was on the March 9th, 1998 edition of WCW Monday Nitro. Flair would disappear for a large portion of 1998 due to legal issues with WCW/Eric Bischoff and The Giant would jump ship to the WWF in February of 1999.
If Sting would've won the WWE Championship, he would have been the oldest wrestler to have ever held the title at 56-years-old. The current oldest WWE Champion would be Vince McMahon who won the title in 1999 at age 54.
And finally, a set of collector's chairs from WWE Night of Champions from a friend over on Twitter. Seeing these beauties made me kind of jealous that I didn't make a trek down to Houston for the PPV but I guess I'm holding out hope that we will see Sting again at WrestleMania in Dallas:
https://twitter.com/ThatStingGuy/status/646166268261732352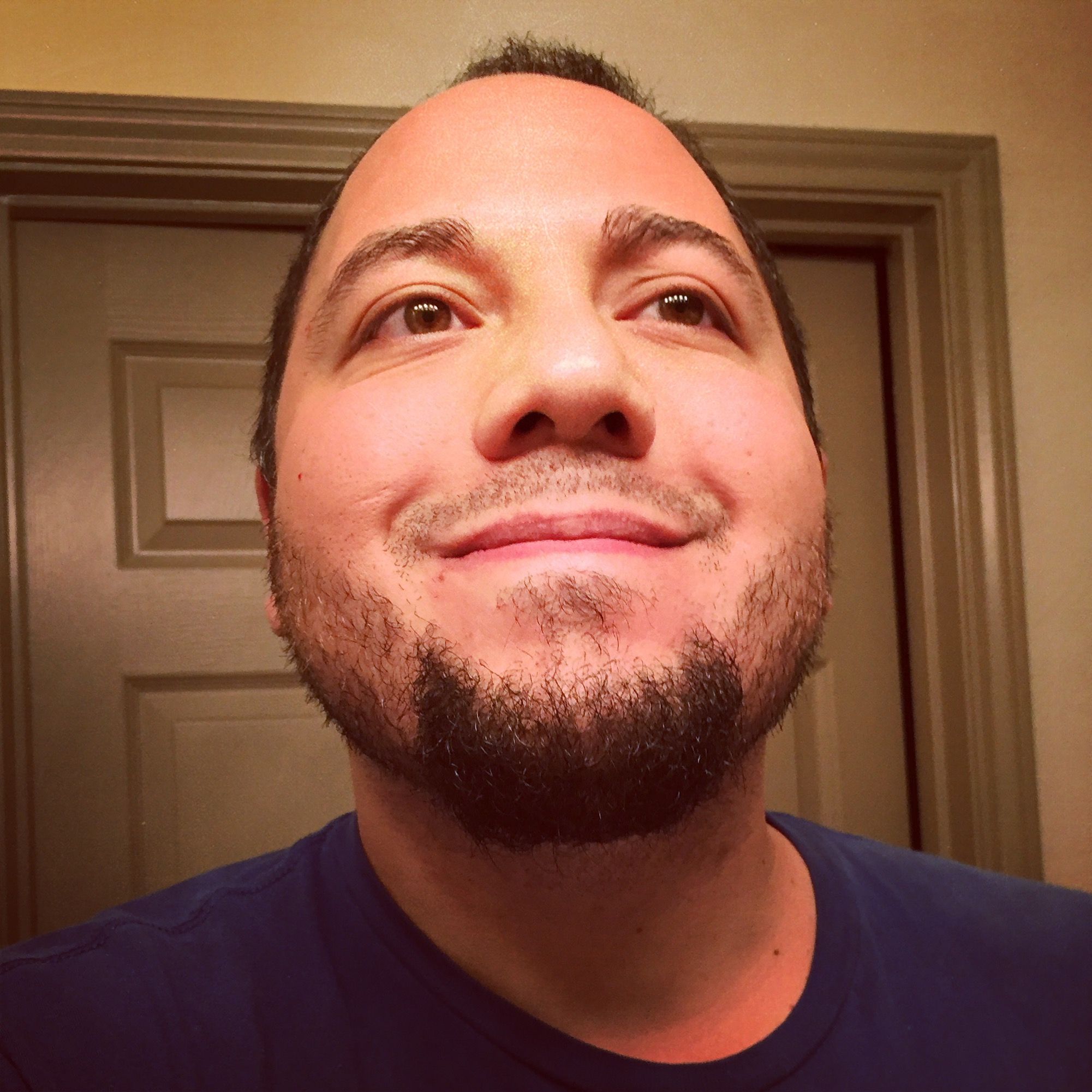 38-year-old World Championship Wrestling fanatic/collector/hoarder. Safety officer by day, scanner of wrestling magazine by night.
He's got posters on the wall, his favorite rock group's KISS.