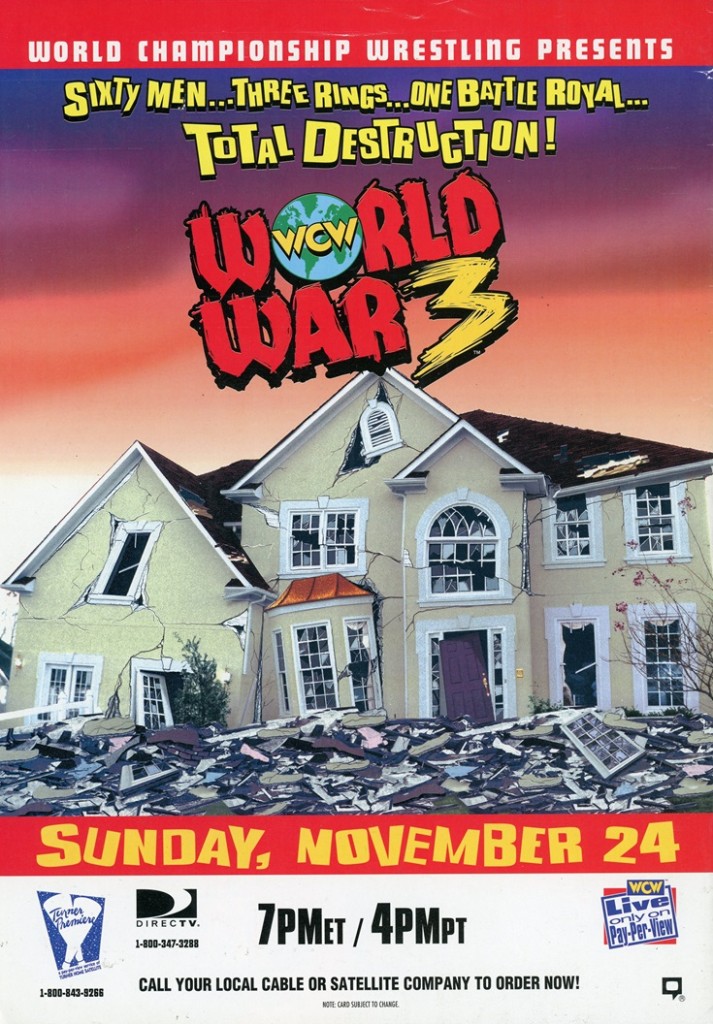 Not a bad advert at all there, WCW. Scanning these adverts in makes me wish that there was some way that this 60-Man Battle Royal match could return, but we all know that we'd never see that in the WWE. I guess we'd have to rely on Ring of Honor or NJPW to hold such a bloated main event, but I don't think anyone should hold their breath on the hope of that ever happening.  I would've put TNA that in that spot as well, but I doubt that they could even fill the 60 vacant spots for the match!
Anyways, there are some real interesting things on this show. The nWo have been introduced to the wolrd of WCW by this point, but we're still in that time period where the company still has remnants of their cartoonish past with Colonel Robert Parker and The Amazing French-Canadians.
Looking at this card, the one thing that stands out to me immediately is the inclusion of a Nick Patrick match! Patrick was exposed as being an nWo lackey during the matches he refereed and ended up in the ring against Jericho over the whole matter. Nick Patrick had a brief history of in-ring action before the match and funnily enough, CAGEMATCH lists the final match of Patrick's career being a 3-Man tag where he once again faced Chris Jericho on a 2001 episode of WWF SmackDown. Heh.
Dragon vs Mysterio, Malenko vs Psicosis, Sting making an appearance during The Giant's match, a Rowdy Roddy Piper contract signing with staredown by Hollywood Hogan, an inter-gender match where Sherri beats down on Parker for three-minutes straight, that Triangle Tag-Team Match with everyone no-selling each others moves; this PPV was one of the gems I happened to stumble upon whenever the WWE Network first launched.
Just an enjoyable show all the way through save for the French-Canadians bout. The WCW World War 3 1996 PPV card in its entirety:
J-Crown Champion The Ultimate Dragon (with Sonny Onoo) vs Rey Mysterio Jr.
Nick Patrick vs Chris Jericho in a One-Arm-Tied-Behind-My-Arm Match
Jeff Jarrett vs The Giant
Harlem Heat (Booker T and Stevie Ray) (with Sister Sherri) vs The Amazing French-Canadians (Jacques Rougeau and Carl Ouellet) (with Colonel Robert Parker)
Sister Sherri vs Colonel Robert Parker
WCW Cruiserweight Champion Dean Malenko vs Psychosis
WCW Tag Team Champions The Outsiders (Kevin Nash and Scott Hall) vs Faces of Fear (Meng and The Barbarian) (with Jimmy Hart) vs The Nasty Boys (Brian Knobs and Jerry Sags) in a Triple Threat Tag Team Match
World War 3 Three Ring, 60 man Battle Royal for shot at the WCW World Heavyweight Championship
List of World War 3 entrants included: Arn Anderson, Marcus Bagwell, The Barbarian, Chris Benoit, Big Bubba, Jack Boot, Bunkhouse Buck, Ciclope, Disco Inferno, Jim Duggan, Bobby Eaton, Mike Enos, Galaxy, Joe Gomez, Jimmy Del Ray, Johnny Grunge, Juventud Guerrera, Eddy Guerrero, Scott Hall, Prince Iaukea, Ice Train, Mr. JL, Jeff Jarrett, Chris Jericho, Kenny Kaos, Konnan, Lex Luger, Dean Malenko, Steve McMichael, Meng, Rey Mysterio, Jr., Hugh Morrus, Kevin Nash, Scott Norton, Carl Ouellet, Diamond Dallas Page, La Parka, Sgt. Craig Pittman, Jim Powers, Robbie Rage, Stevie Ray, Lord Steven Regal, The Renegade, Scotty Riggs, Roadblock, Jacques Rougeau, Tony Rumble, Mark Starr, Rick Steiner, Ron Studd, The Taskmaster, Syxx, Booker T, Squire David Taylor, Últimate Dragón, Villano IV, Michael Wallstreet, Pez Whatley and Alex Wright.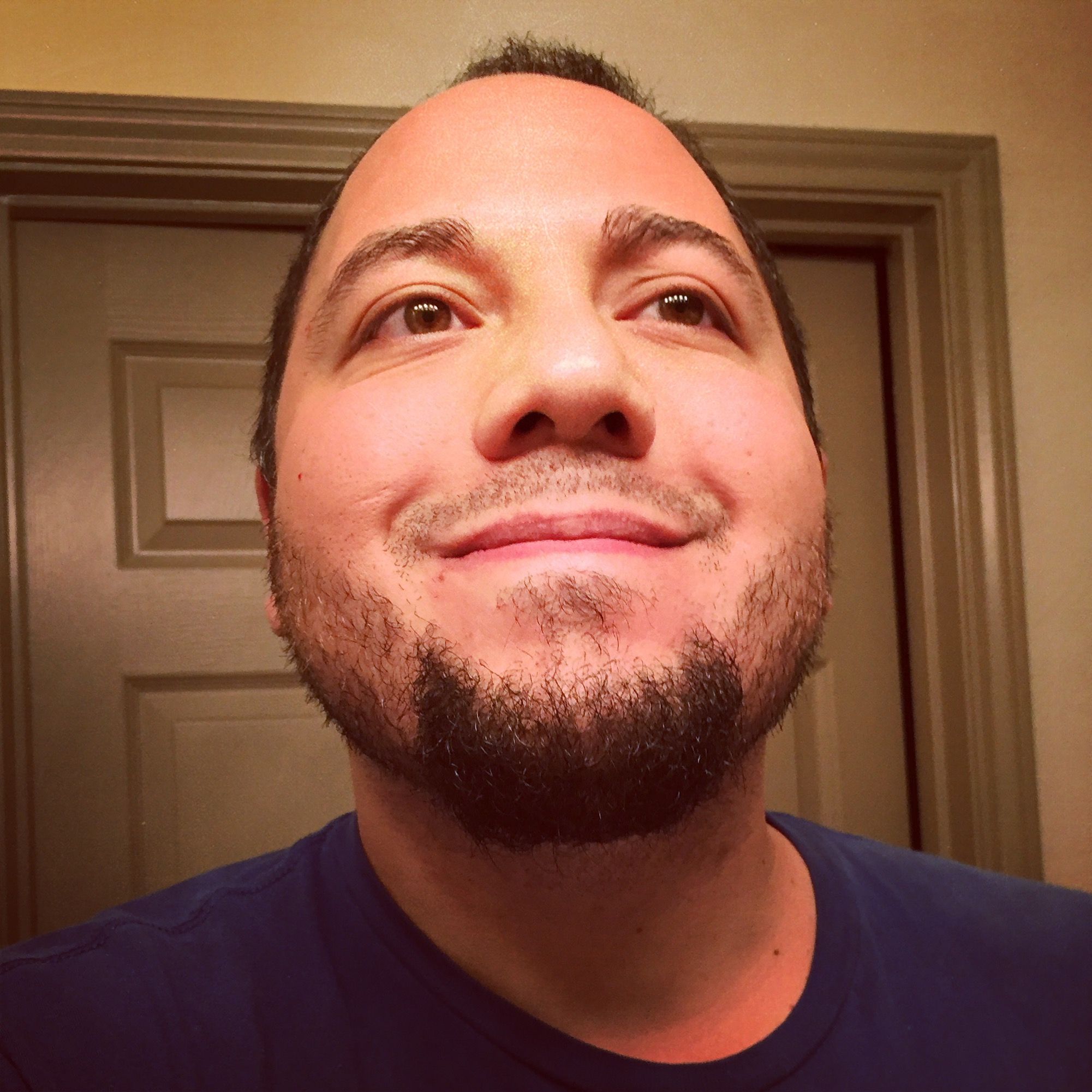 38-year-old World Championship Wrestling fanatic/collector/hoarder. Safety officer by day, scanner of wrestling magazine by night.
He's got posters on the wall, his favorite rock group's KISS.