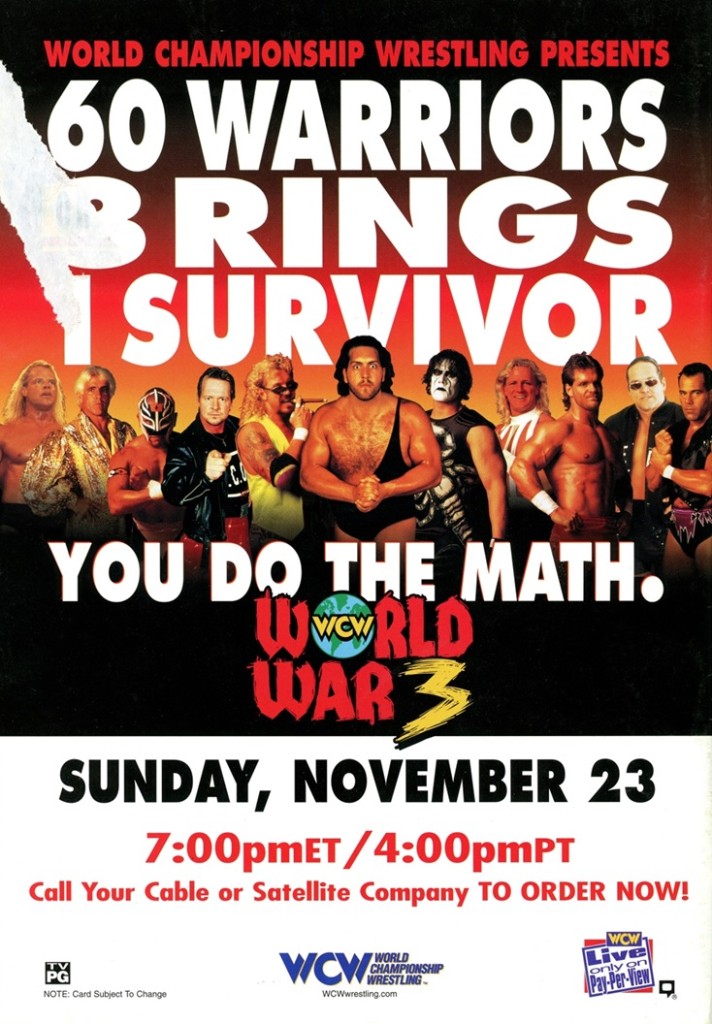 Look at this advert! With all of the people that actually took place in the World War 3 60-Man Battle Royal, how did Jeff Jarrett make the cut for this poster? Jarrett's 1-year contract had expired in early October, and by the time this PPV was set to air, Double J was already in the World Wrestling Federation! You'd think that would've been caught before by somebody, but alas…
This event would have been right before I had become a weekly viewer of World Championship Wrestling. To be honest, I don't believe I've ever seen this PPV before but there looks to be some gold on this card. Mysterio vs Guerrero rematch one-month after their Halloween Havoc classic? Ric Flair vs Curt Hennig for the United States Heavyweight Championship?! The Faces of Fear curtain-jerking against the Mortal Kombat rejects that were Glacier and Ernest Miller!??
Also, check out the list of wrestlers involved in the battle royal for a shot at the WCW World Heavyweight Championship — looks like John Nord, Barry Darsow and Greg "The Hammer" Valentine headlined a major PPV in 1997!  Good for them!!
The WCW World War 3 1997 card in its entirety:
The Faces of Fear (Meng and The Barbarian) vs Glacier and Ernest Miller
WCW World Television Champion Perry Saturn vs Disco Inferno
Ultimo Dragon vs Yuji Nagata (with Sonny Onoo)
WCW World Tag Team Champions The Steiner Brothers (Rick and Scott Steiner) vs The Blue Bloods (Lord Steven Regal and Squire David Taylor
Alex Wright vs Mongo McMichael
WCW Cruiserweight Champion Eddie Guerrero vs Rey Mysterio Jr.
WCW United States Heavyweight Champion Curt Hennig vs "Nature Boy" Ric Flair
"World War 3", 3-ring, 60-man battle royal for a WCW World Heavyweight Championship match
List of World War 3 entrants included: Chris Adams, Brad Armstrong, Buff Bagwell, The Barbarian, Chris Benoit, Bobby Blaze, Booker T, Ciclope, Damien, El Dandy, Barry Darsow, Disco Inferno, Jim Duggan, Fit Finlay, Héctor Garza, The Giant, Glacier, Johnny Grunge, Juventud Guerrera, Chavo Guerrero Jr., Eddy Guerrero, Curt Hennig, Prince Iaukea, Chris Jericho, Lizmark Jr., Lex Luger, Dean Malenko, Steve McMichael, Meng, Ernest Miller, Rey Misterio Jr., Hugh Morrus, Hollywood Hogan, Mortis, Yuji Nagata, John Nord, Diamond Dallas Page, La Parka, Lord Steven Regal, The Renegade, Rocco Rock, Randy Savage, Silver King, Norman Smiley, Louie Spicolli, Rick Steiner, Scott Steiner, Scott Hall, Stevie Ray, Super Caló, Squire David Taylor, Ray Traylor, Último Dragón, Greg Valentine, Villano IV, Villano V, Kendall Windham, Wrath and Alex Wright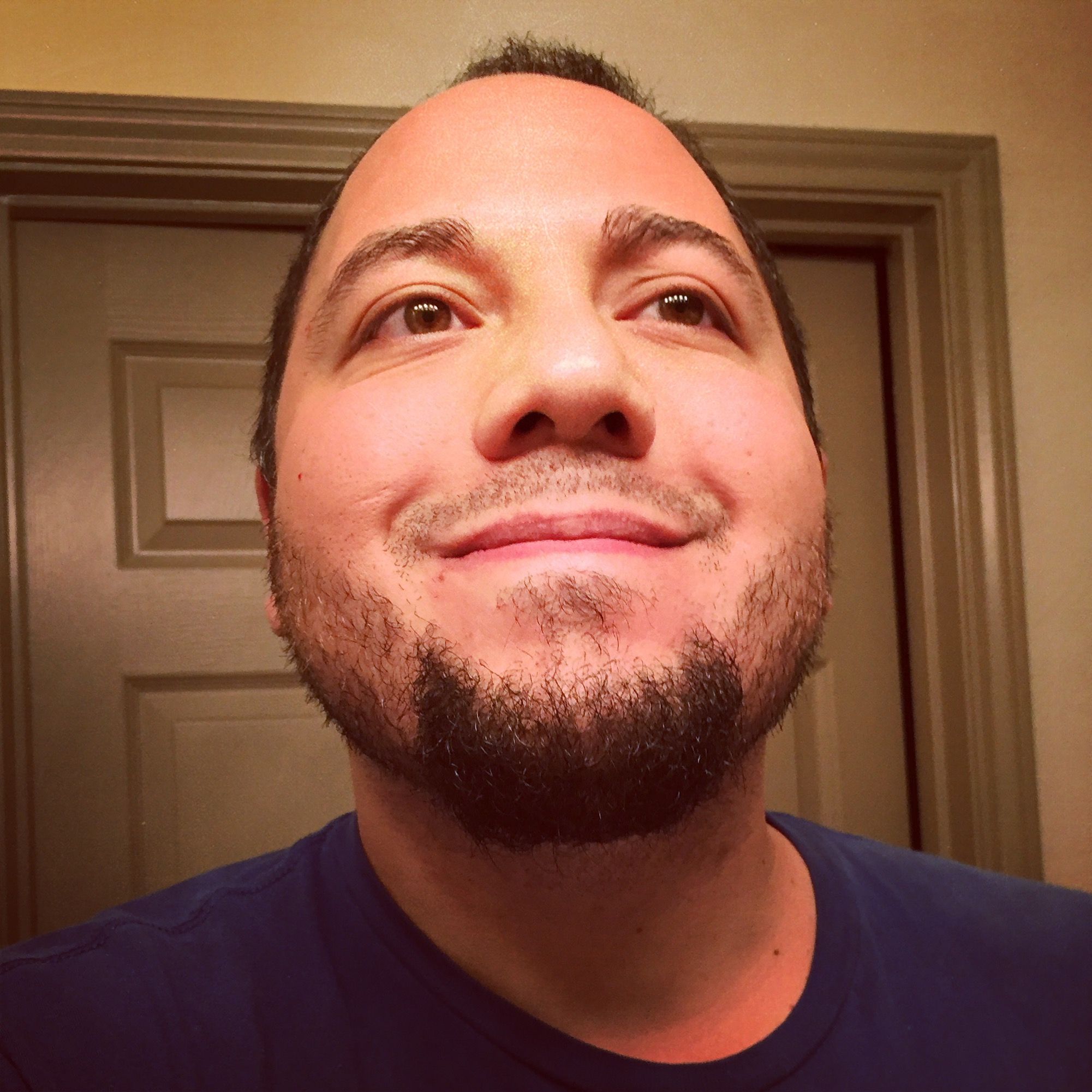 38-year-old World Championship Wrestling fanatic/collector/hoarder. Safety officer by day, scanner of wrestling magazine by night.
He's got posters on the wall, his favorite rock group's KISS.