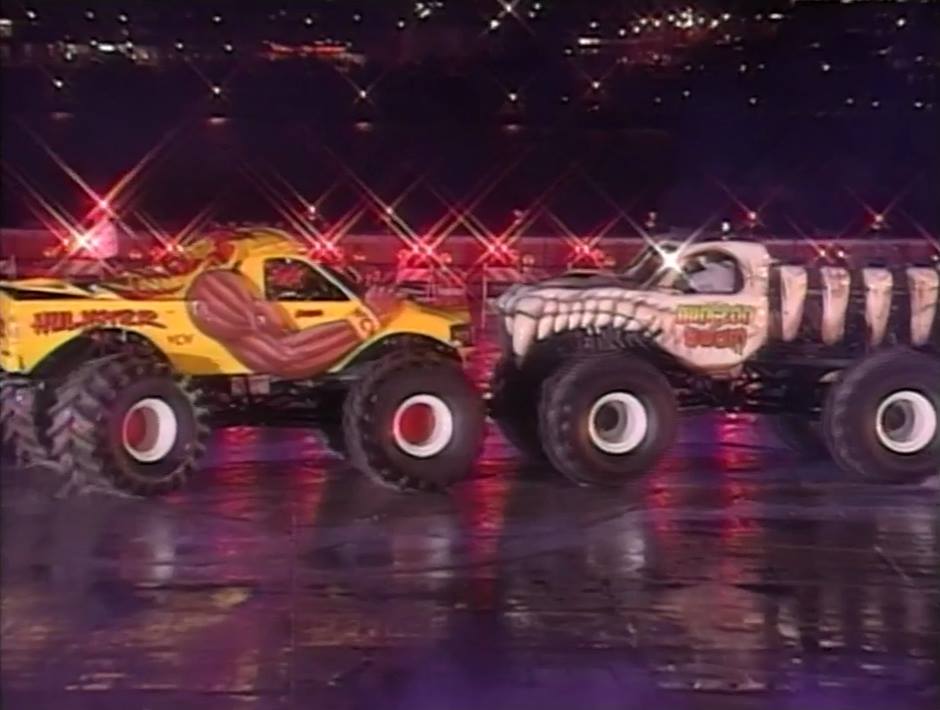 Hulk Hogan and The Giant locked in battle with both of their behemoth monster trucks at WCW Halloween Havoc 1995 is definitely one of the more unconventional wrestling matches in the history of our great sport. However, were you aware that once the awful, awful match was over, WCW kept these two monstrosities around and entered them into professional monster truck competitions?
Both of the vehicles competed under the Bigfoot 4×4 banner due to a sponsorship with the truck promotion alongside other WCW trucks like The Stinger and Macho Man (which I don't believe ever saw actual competition):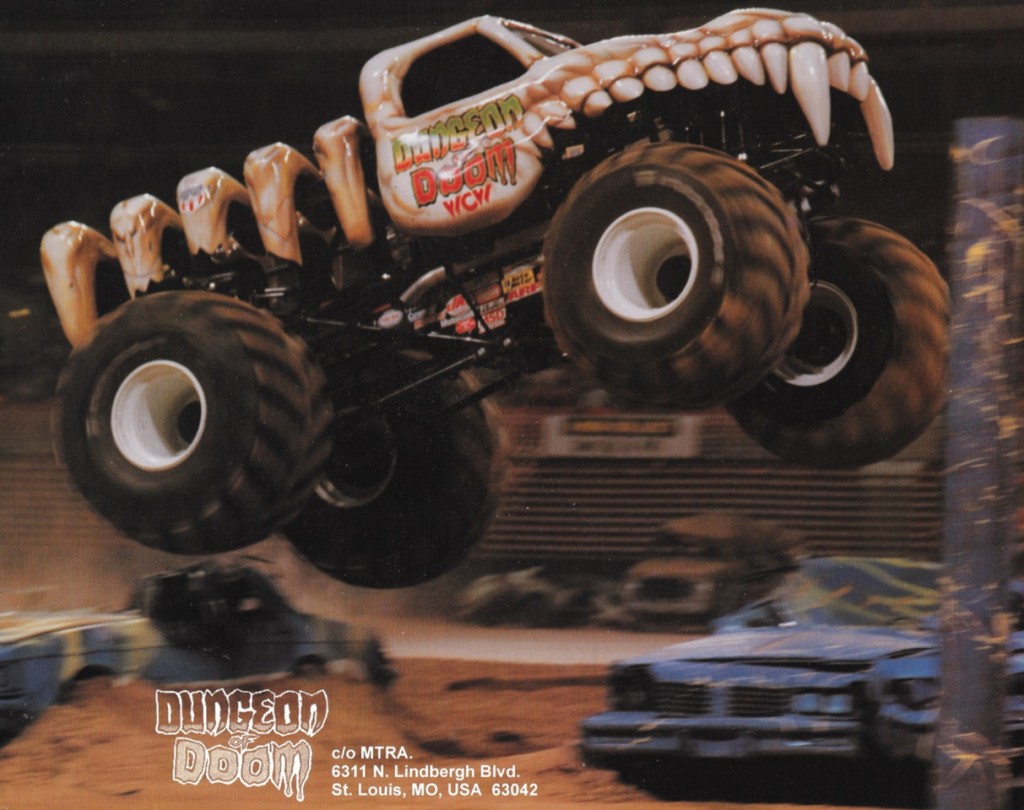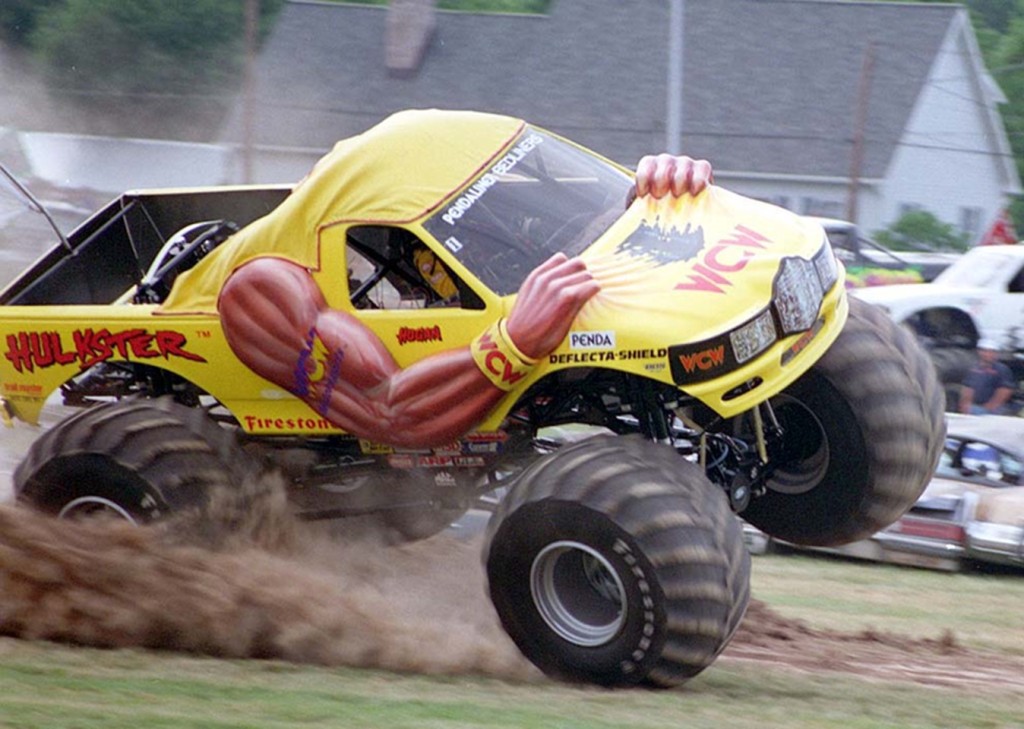 After the sponsorship with the Bigfoot company ended in 1998, these trucks faded from the spotlight as WCW continued on without them. Even when a Monster Jam deal struck up in the early 2000's, WCW kept both of these vehicles retired and instead created a whole new slew of trucks like the Nitro Machine and the awesome Goldberg one.
But what happened to the trucks since then? The frames were sold and they've both gone through numerous repaints and re-branding since their heyday. However before that, let's make note of the original Dungeon of Doom truck first: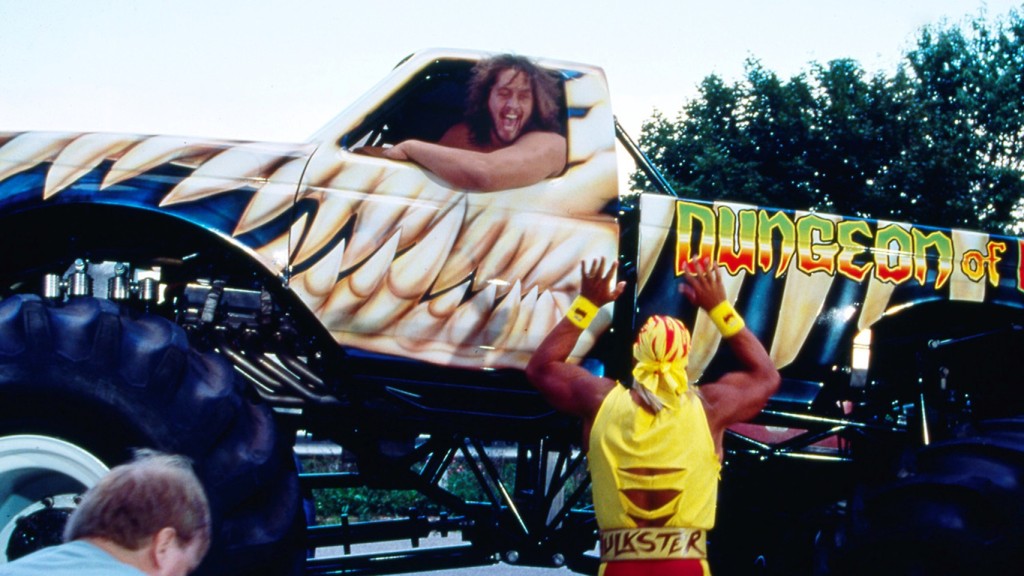 The monster truck used by The Giant to hilariously squash Hulk Hogan's motorcycle into bits was never meant to be used as the official Dungeon of Doom vehicle. The real one that would debut at Halloween Havoc 1995 still was being worked on, so this placeholder monster truck was used instead just to film this WrestleCrap moment.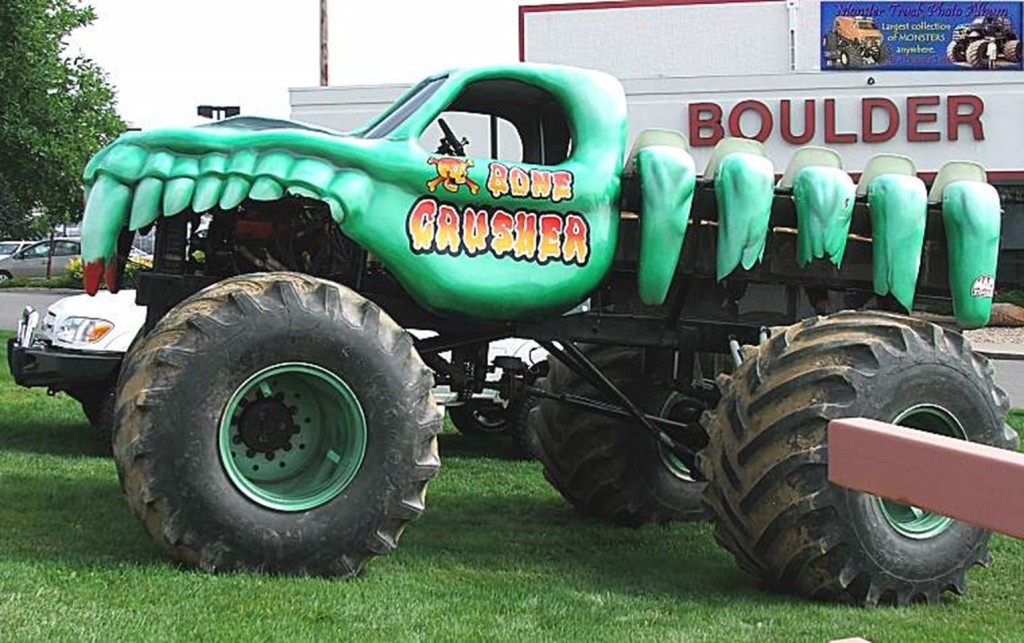 Since 1998, The Dungeon of Doom frame was sold to Straight Up Racing who originally brought it back as the Bone Crusher ride truck. If you look closely at that second photo, you can see the seats in the bed of the vehicle which were used to strap fans into the behemoth so that they could get a nice ride around the track at monster truck rallies. However, the Bone Crusher was seemingly retired late last year so something new could be birthed from it: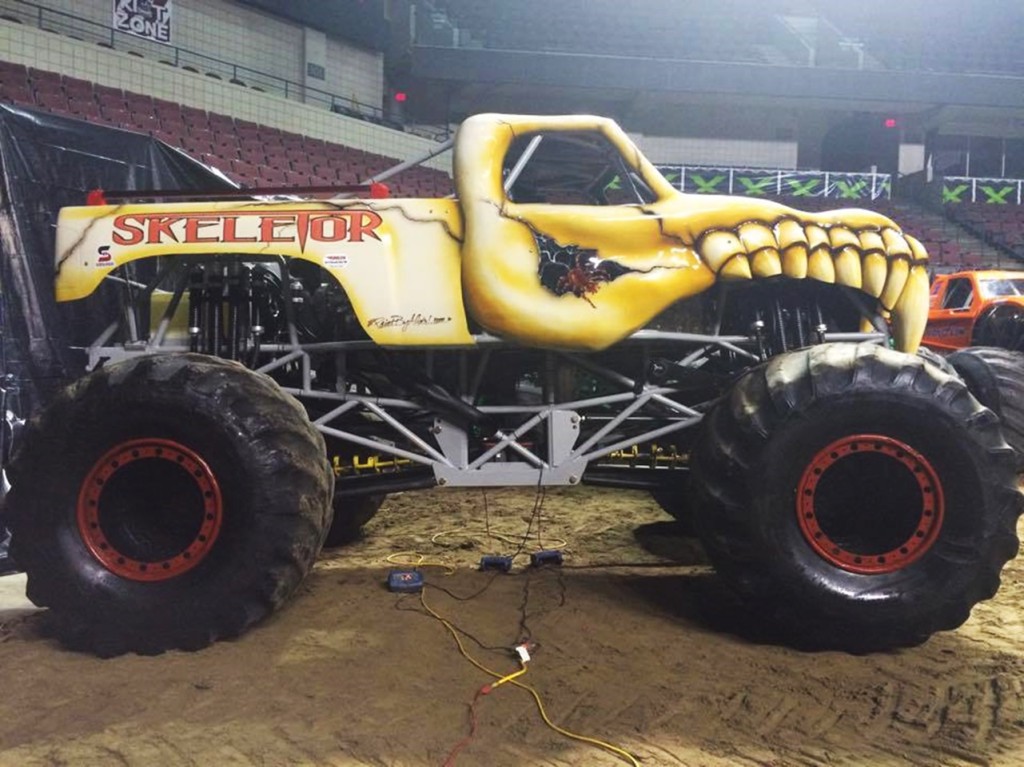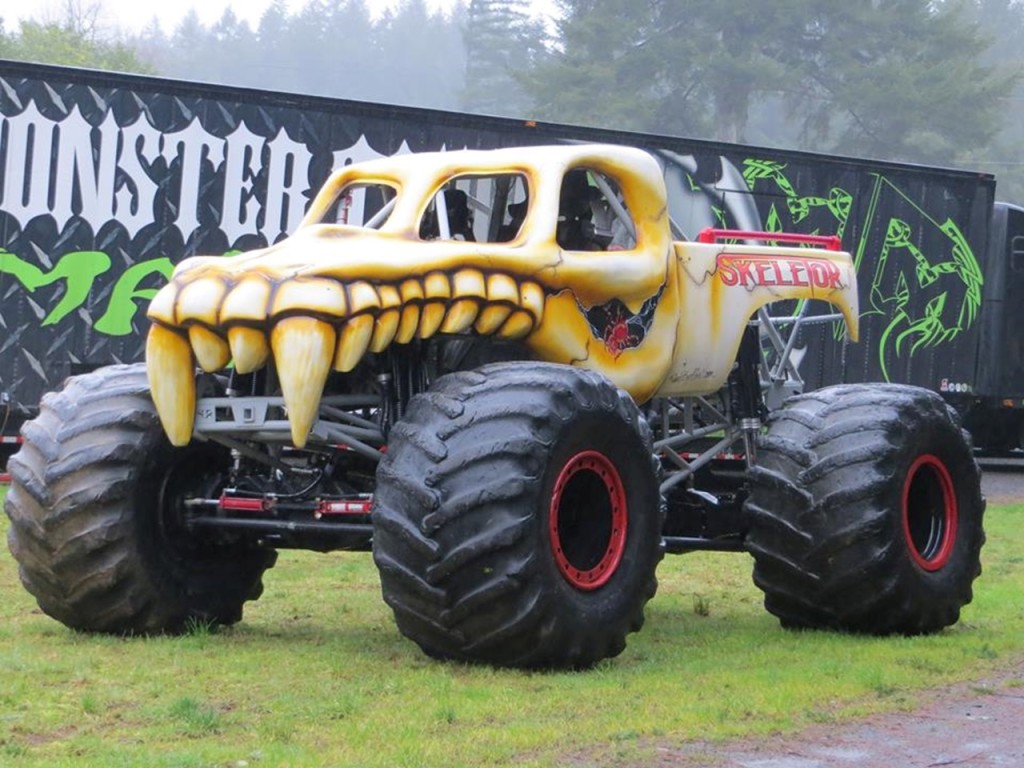 That's right – the Dungeon of Doom truck is currently on tour with Monster X as SKELETOR! Not only did Straight Up Racing give the vehicle a whole new look, but the beast has been reintroduced as an actual… in-ring competitor once more (not sure what the proper nomenclature is regarding monster trucks).
The Hulkster truck has a similar tale of being reborn as another truck but most of that seems to have taken place recently: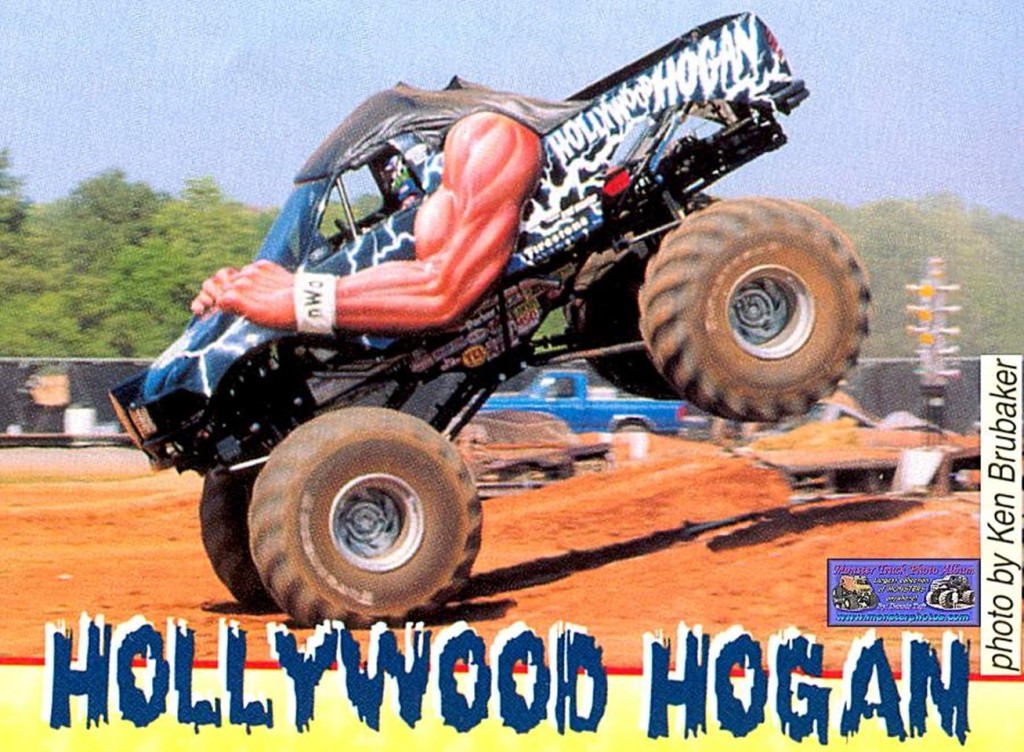 After Hulk Hogan himself shed his red/yellow colors, it makes sense that the monster truck equivalent of the man would do the same. It seems that after 1998, this truck disappeared until earlier this year when the same people who bought the Dungeon of Doom frame introduced their newest creation, American Badass: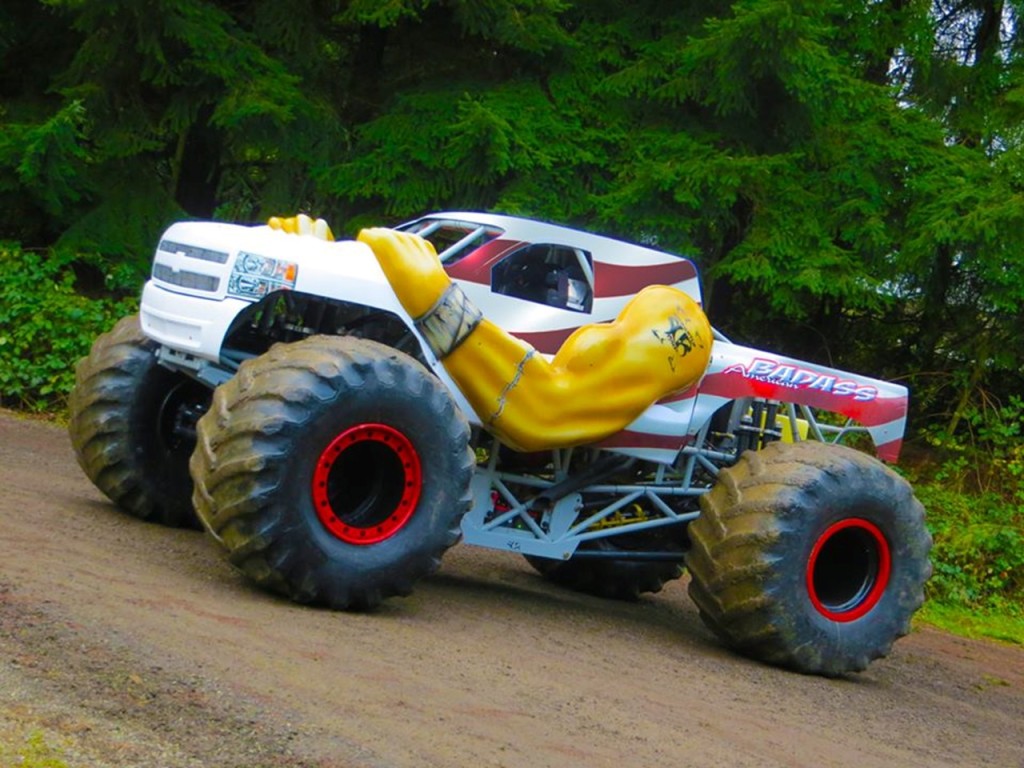 It doesn't seem like that name lasted long as the truck had another re-branding soon after as AMERICAN MUSCLE – maybe Kid Rock's lawyers threatened legal action over the name: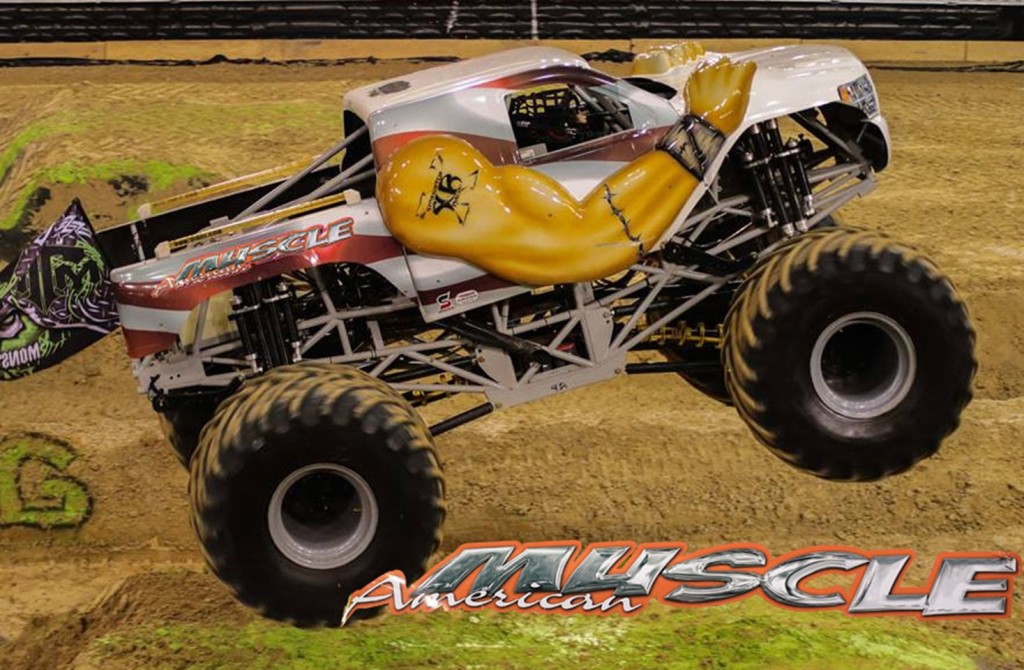 It's hard to tell, but I believe that American Muscle lives a double life currently under Straight Up Racing where it's one truck here in the States and Canadian Tough Guy whenever it crosses the northern border: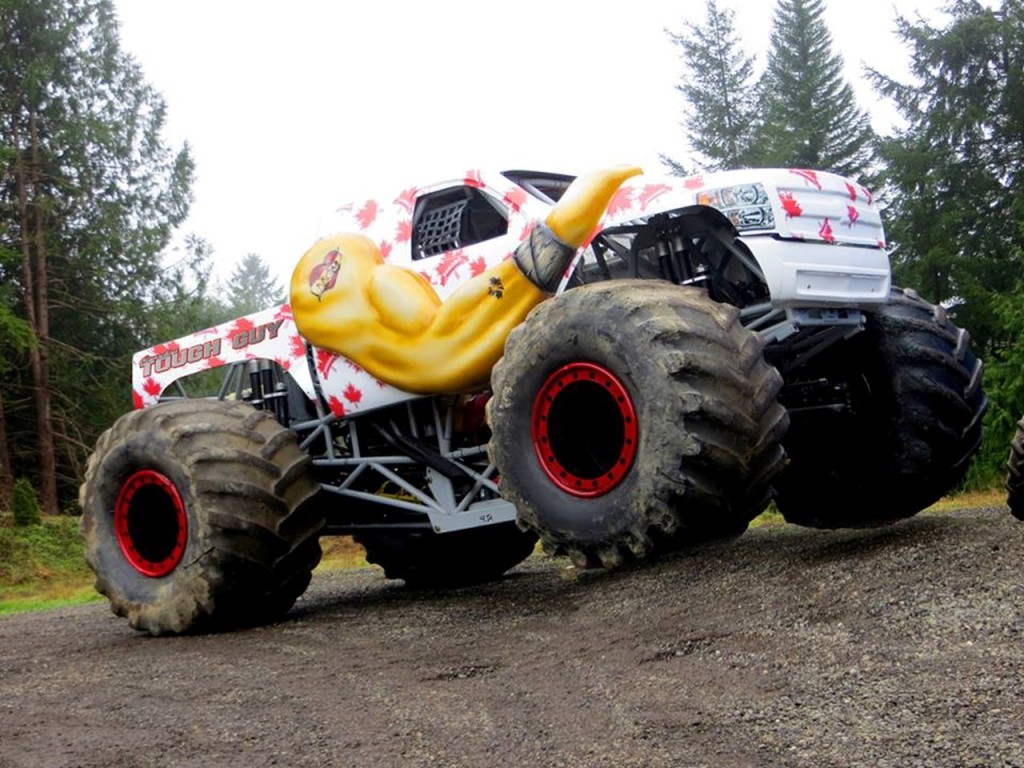 Just like the SKELETOR truck, the Canadian Tough Guy/American Muscle tours currently with the Monster X promotion. Check out the company's events page for a chance to see these things up close for yourself here in the near-future and try to get me some actual video of them in action!
Also, huge thanks to DirtFiction over on Twitter for originally giving me a heads up regarding the re-emergence of these fine beasts! The world of monster trucks is a thing I know nothing about or keep track of, and he was smart enough to pass along the good word of Skeletor and American Badass to me.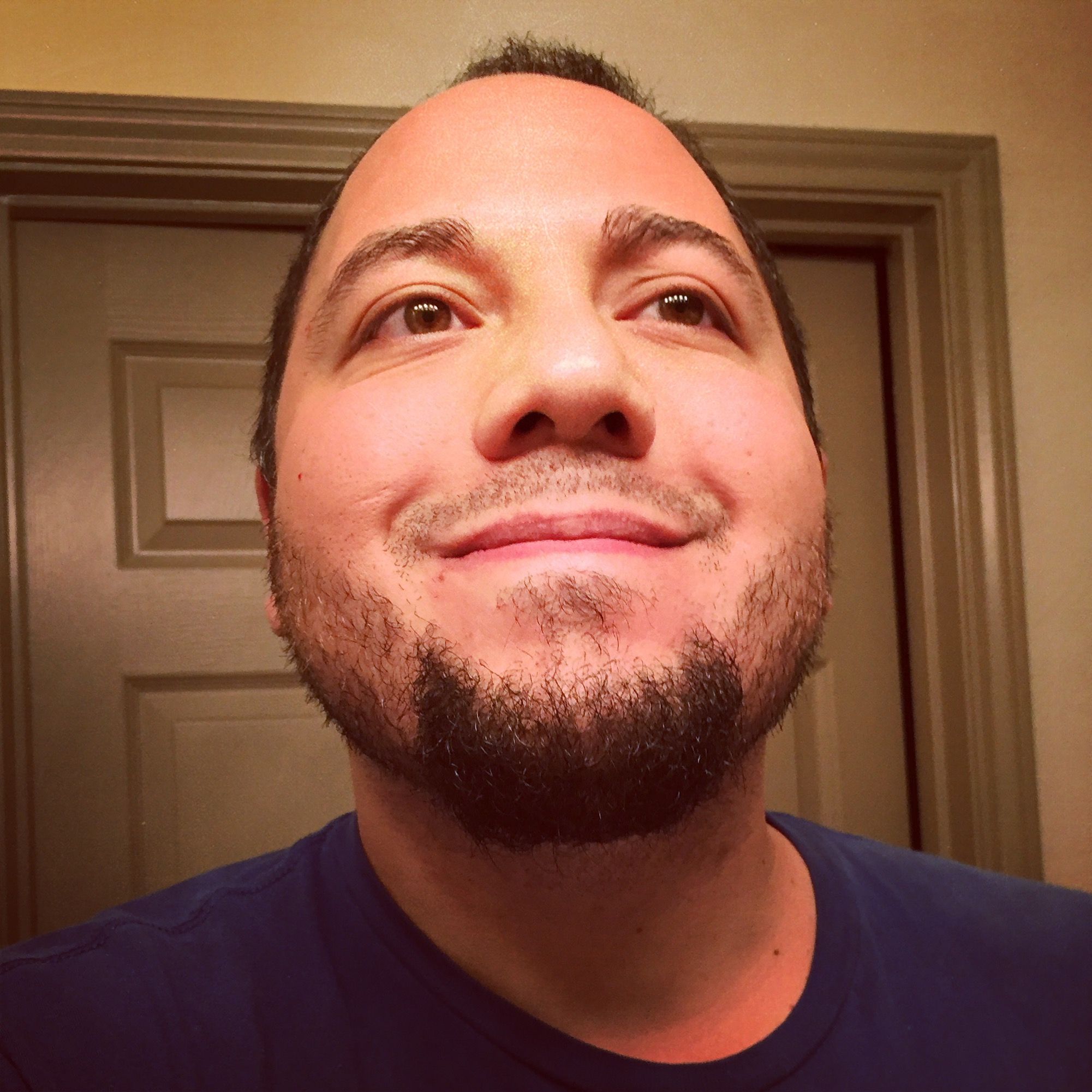 37-year-old World Championship Wrestling fanatic/collector/hoarder. Runs a soil analysis lab in Austin, TX by day and scans in old wrestling magazines by night.
He's got posters on the wall, his favorite rock group's KISS.