Mattel WWE Defining Moments Sting - 2016
Armed with a patriotic red, white and blue jacket and a mug that looks more like Mr. Anderson dressed as the Stinger rather than Steve Borden, Mattel has finally released a Surfer Sting figure.
This one is from Defining Moments line, meant to capture an iconic stage of a wrestler's career. In this specific instance, the All-American getup comes from the first time Sting ever won the NWA World Heavyweight Championship at The Great American Bash in 1990.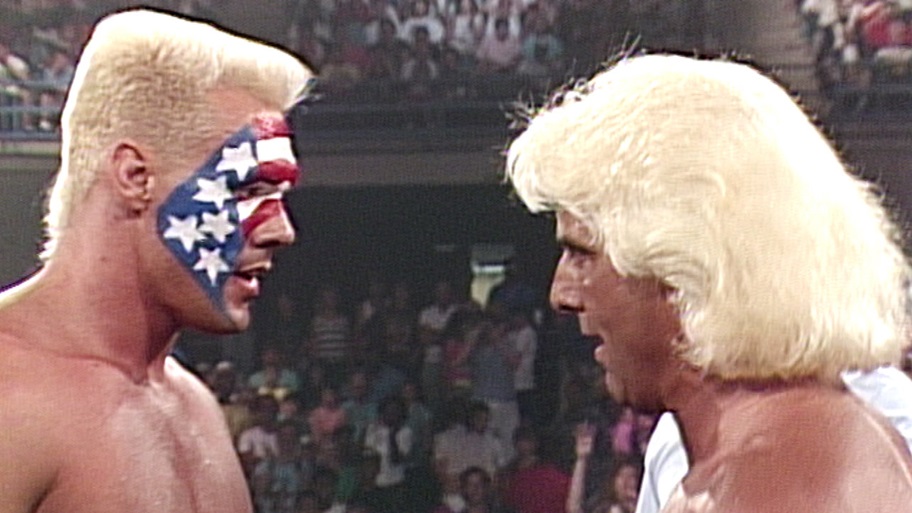 This isn't my favorite incarnation of Surfer Sting, but it's actually neat to see how the WWE has started to highlight the period before Stinger became all dark and grew an affinity for hanging out in the arena rafters. The figure's packaging is even great too, digging out an actual shot from the event and cleaning it up for the sideart: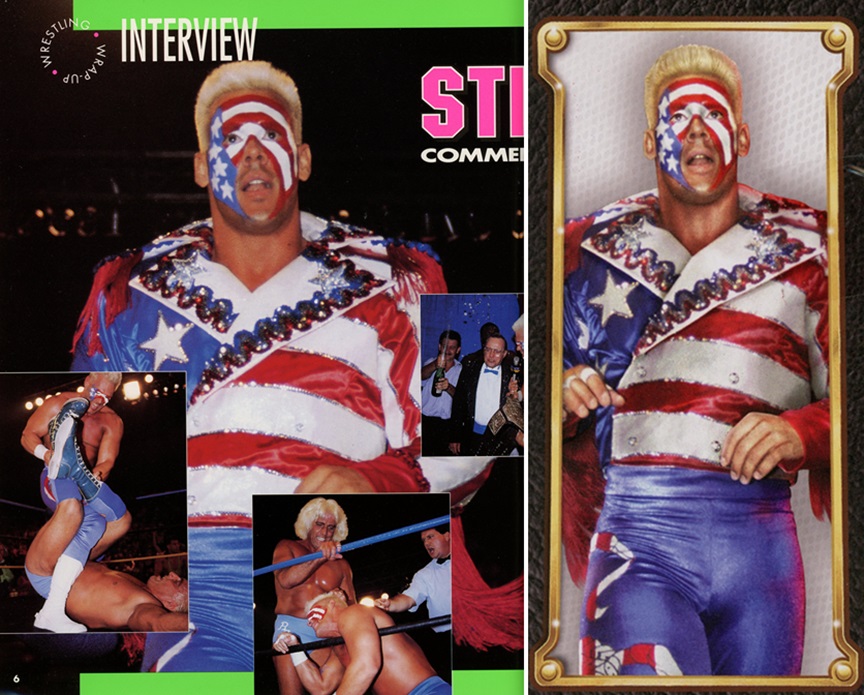 Oh my God, you're telling me that Mattel used a photo from the match that the toy's attire is based on? What kind of stupid observation is that, you ask? Maybe you haven't seen the packaging for the upcoming basic Mattel Sting figure that is supposed to be based on Starrcade 1990, but the WWE apparently didn't have any clean shots to use so they improvised: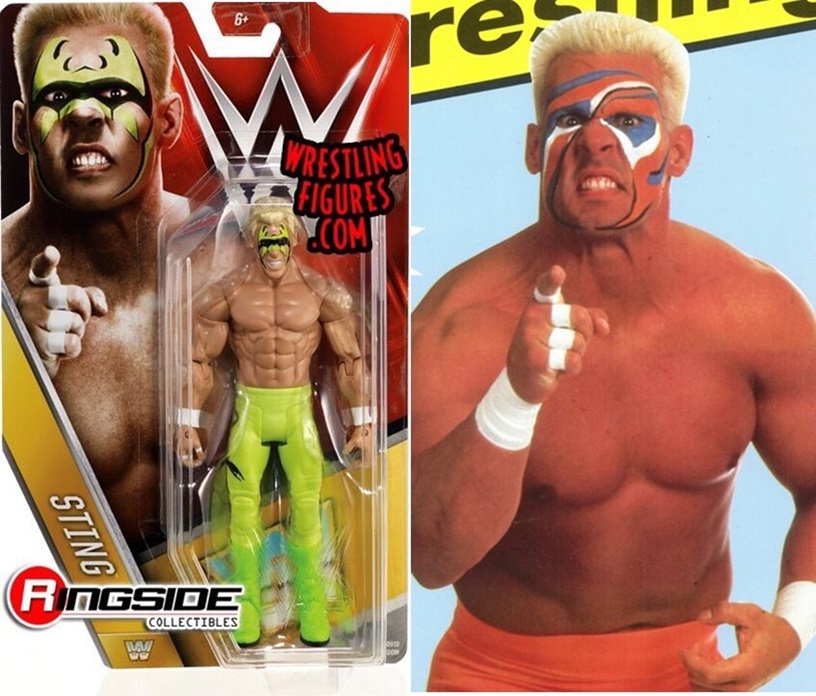 In this case, Mattel just butchered another Sting promo shot from the same time frame. Unfortunately, they hacked the photo to hell and put some photo-shopped mutant onto their packaging for the cheapy Sting fig.
It's all hit or miss when it comes to these figures, apparently. At least Mattel has given us the entire main event of WCW Beach Blast 1993 over the past year or so: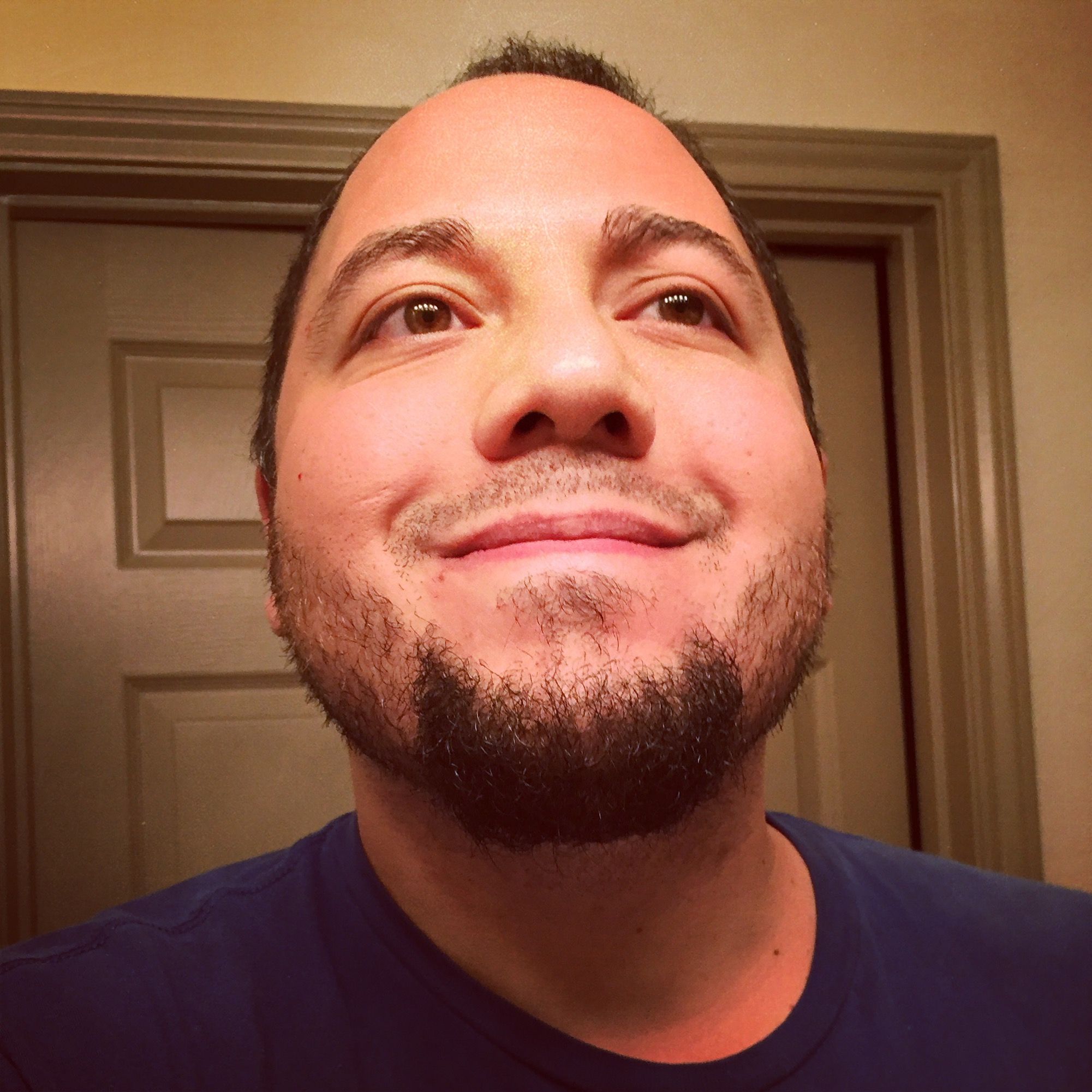 37-year-old World Championship Wrestling fanatic/collector/hoarder. Runs a soil analysis lab in Austin, TX by day and scans in old wrestling magazines by night.
He's got posters on the wall, his favorite rock group's KISS.