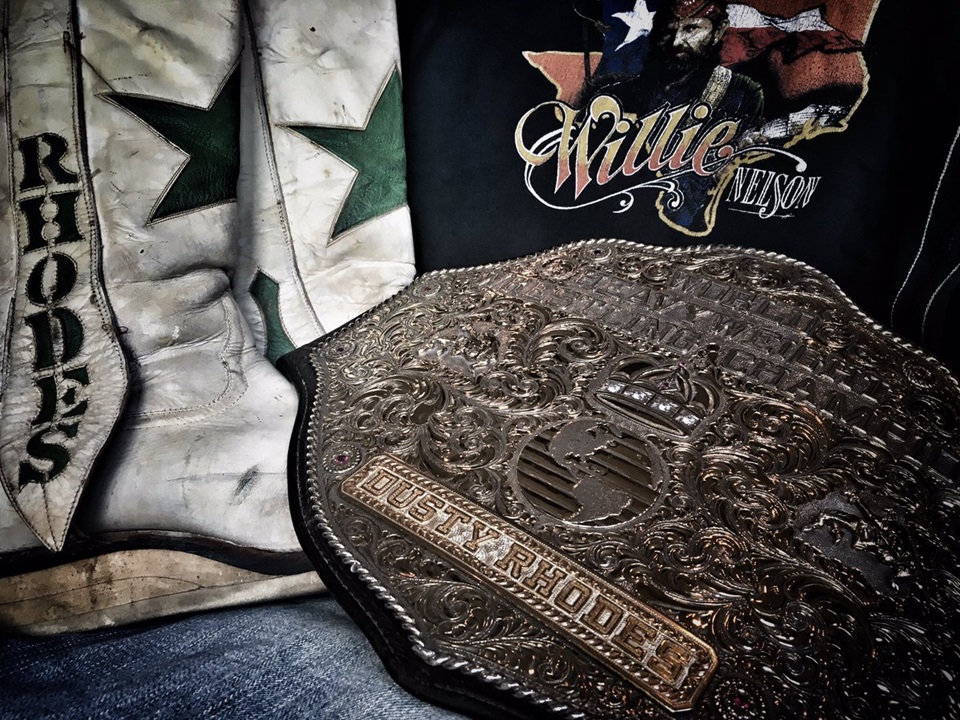 How great is this!?
Cody Rhodes posted the above photo with the following message over on his Twitter page:
"If you've read 'Big Gold' by Dick Bourne, you know the nameplate for my Father was never on the actual title after my Father defeated Ric at The GAB'. It was rumored to not even exist, but it was ordered and it does exist. I found it in a cigar-box. And on the eve of the 30th ANNIVERSARY and with [Conrad Thompson's] help, it officially goes on the original 'Big Gold'.
The 'hard times' for you Pop are over. Just good times ahead sir."
The reason that this is such a big deal for wrestle-nerds like myself is the mere fact that no one outside of Jim Crockett Promotions and the original crafters have ever seen this nameplate before. The original NWA World Heavyweight Championship was a special order from the Crumrine Jewelers out in Reno, NV and only a handful of name-plates were ever purchased from that same company to fit the Big Gold Belt. Until today, the only nameplates people knew existed for sure were "RICK FLAIR" (sic), "RIC FLAIR" and "STINGER".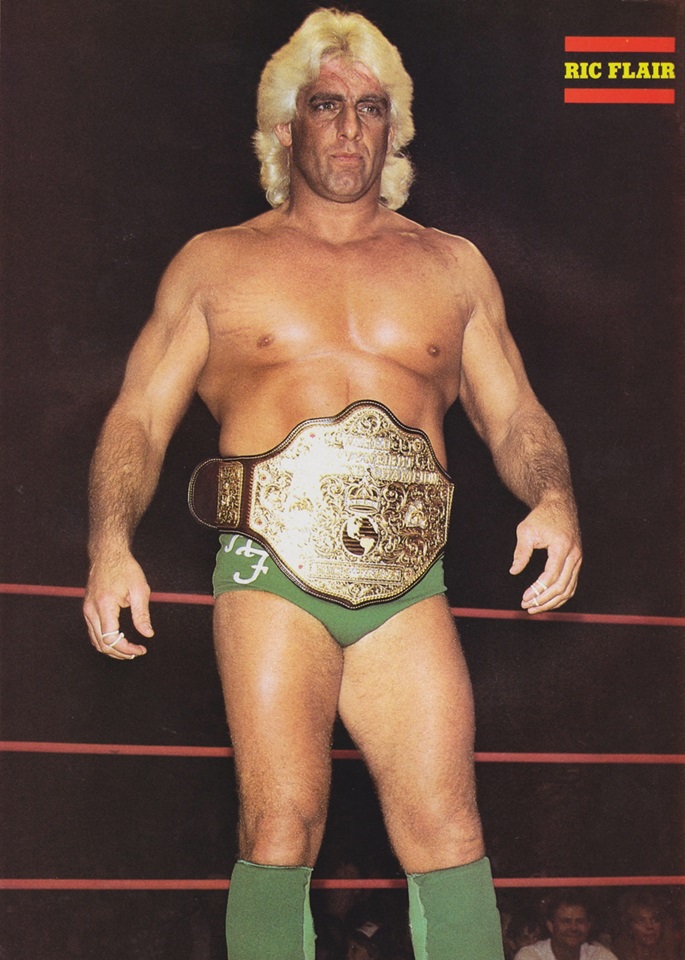 Order receipts for both a "DUSTY RHODES" and a "RONNIE GARVIN" Crumrine nameplate do exist, but no one had photographic evidence of them since the plates never were officially fastened onto the championship during either Rhodes or Garvin's reign.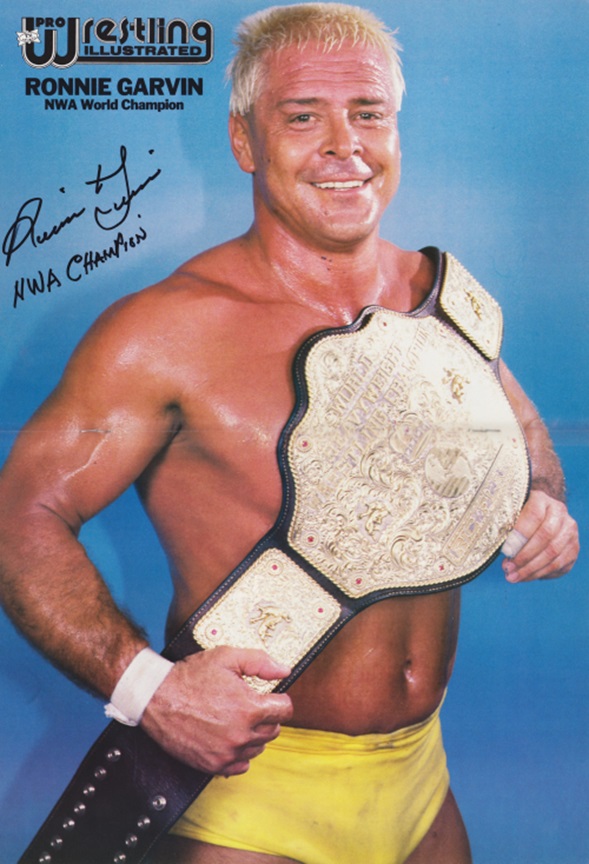 According to Big Gold, scans of the paperwork for Ronnie Garvin's nameplate reveal that it was ordered well after Garvin had lost the title back to Flair. Instead of thinking that there were plans of giving Ron another run with the NWA World Heavyweight Championship, the theory floated by Big Gold is that he was gifted the Crumrine nameplate as a memento of his one-time reign. There's no evidence to support that JCP canceled the special order for it to be made, so the idea is that it actually exists just like this recently-unearthed DUSTY RHODES one.
Unfortunately, it seems that the whereabouts of his plate are unknown as Garvin himself doesn't believe he has it still within his possession nowadays. Maybe it's stashed away somewhere inside his home, maybe there's a wrestling collector out there hoarding it away due to the rarity of the item. Guess we'll never know until someone out there speaks up on it.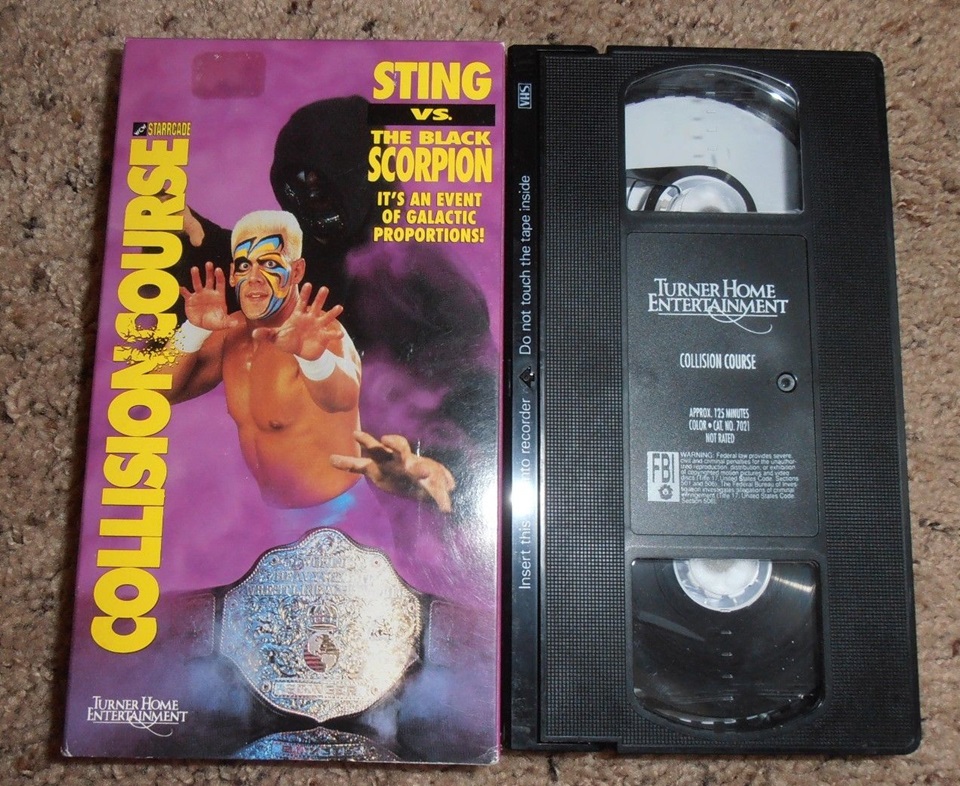 As the relationship between NWA and WCW started to move further apart, special-order Crumrine nameplates for the world heavyweight champion came to an end. WCW would end up moving onto generic plates for the title and for years, the existence of a Crumrine DUSTY RHODES nameplate was a mystery waiting to be solved. It really is kind of crazy to see how Cody Rhodes came across this diamond of a find and how he managed to get in touch with the current owner of the original, restored NWA World Heavyweight Championship (which is an insane story within itself) to make this reunion happen.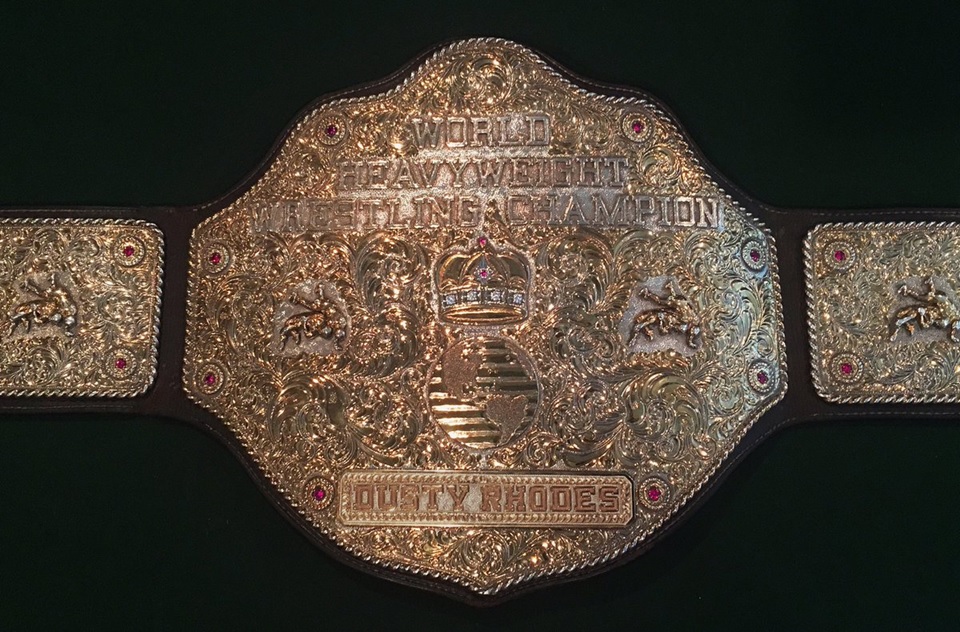 Great find from Cody Rhodes!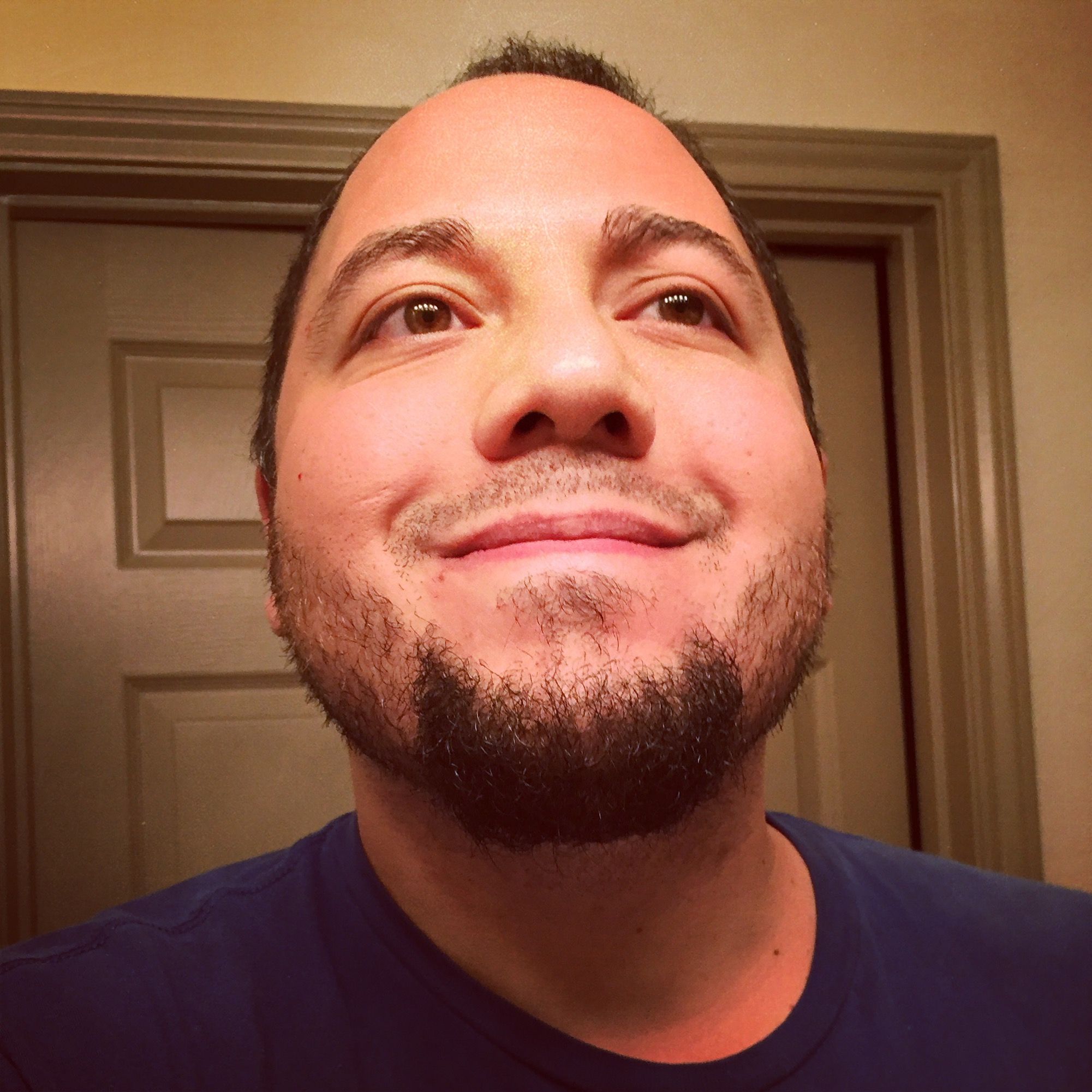 38-year-old World Championship Wrestling fanatic/collector/hoarder. Safety officer by day, scanner of wrestling magazine by night.
He's got posters on the wall, his favorite rock group's KISS.