Mattel WWE Elite nWo Wolfpac Sting - 2016
With The Stinger locked down in a WWE Legends deal, it makes sense to go through and market the hell out of all of the different looks Steve Borden had throughout his career. This particular figure tries to nail the period whenever Sting went from being WCW silent guardian to the hip-hop loving, nWo Wolfpac hype-man who just wouldn't shut the hell up.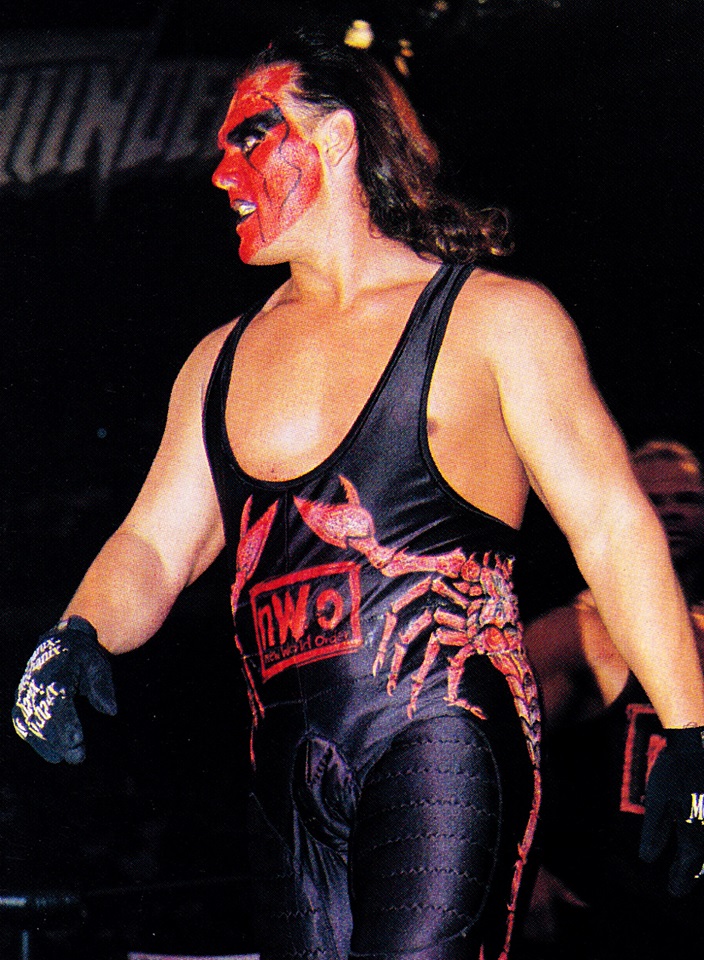 Not the greatest period of Sting's career or personal life either as he would take an absence from WCW in late 1998 to help repair his marriage and strengthen his relationship with God. Due to this, the Wolfpac Sting persona never really got any closure as Sting was away during the time the nWo groups all fused together to become nWo Elite. By the time Sting came back in March 1999, he was wearing the white/black face-paint again, sulking in rafters. Realistically, this red/black Sting only lasted a little over four months but has been impressed in the memories of wrestling fans due to shirts, action figures and video games featuring him prominently in this fashion during the peak period of professional wrestling's popularity.
Funny to see that the packaging on this WWE Elite figure uses a recolored promo pic of Sting from 1997, a tactic WCW themselves used back in the day as well. I've only found one photo of Wolfpac Sting in WCW Magazine that hints at an official photo session being done, but I can't recall seeing any more of these pics ever being used/unearthed.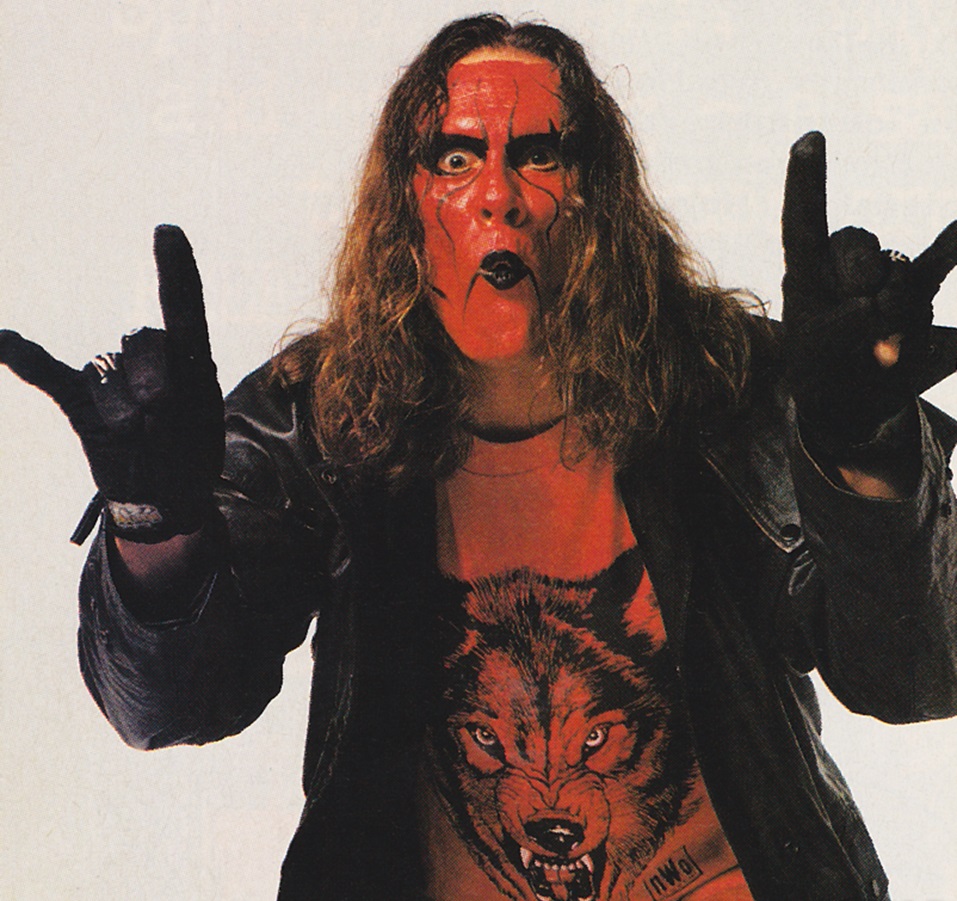 Fun figure to grab though if you're a diehard Sting fan, I'm enjoying seeing the odd WCW-centric exclusive figures that Ringside Collectibles keep getting. Wolfpac Kevin Nash, nWo Hollywood Scott Hall, nWo Macho Madness Randy Savage; they know who they're catering towards with these special figures.
Get yours now at Ringside Collectibles before you miss out and end up paying over $100 for it on eBay a year down the road!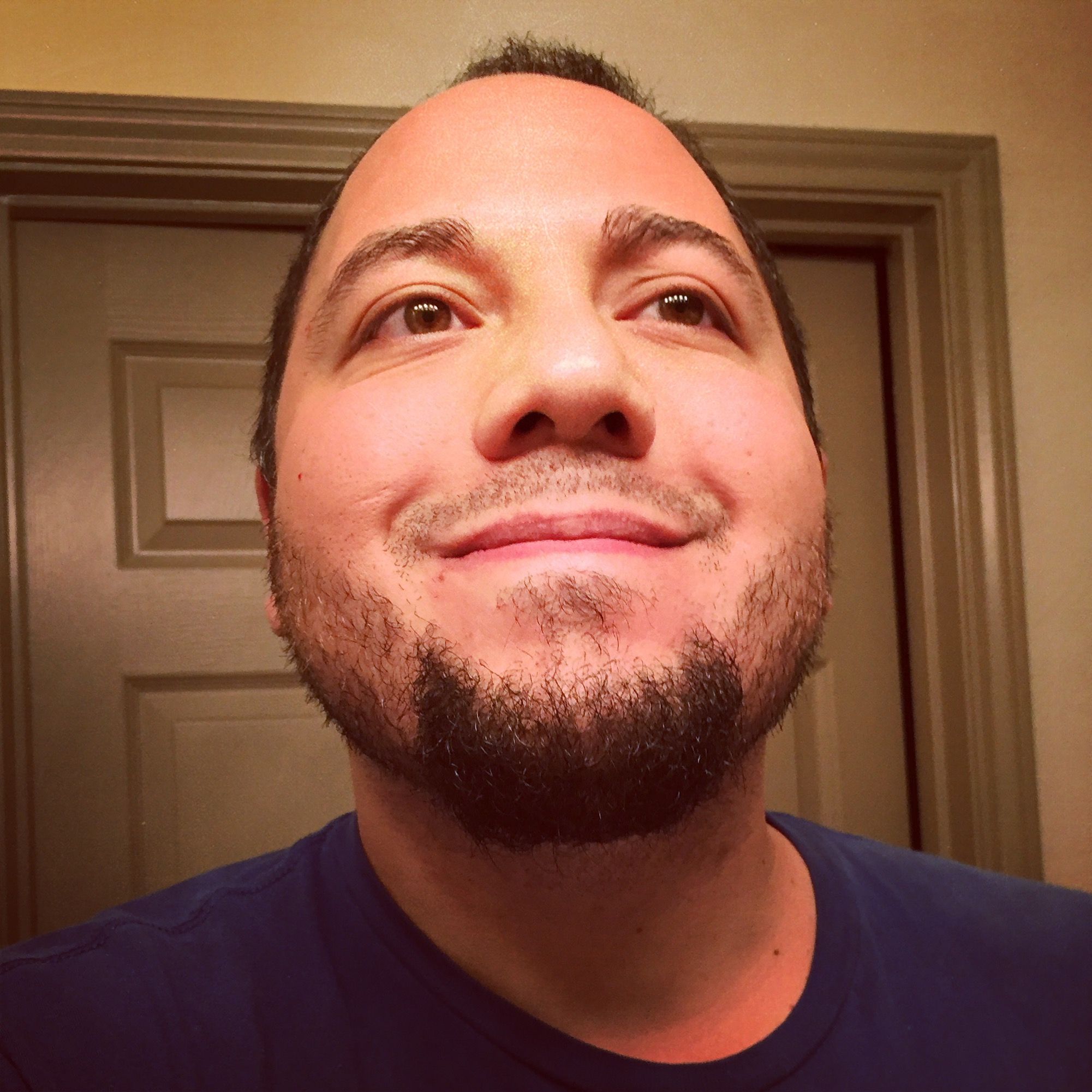 38-year-old World Championship Wrestling fanatic/collector/hoarder. Safety officer by day, scanner of wrestling magazine by night.
He's got posters on the wall, his favorite rock group's KISS.