New WCW Genuine Leather Custom Jacket (Size L – XL)
Starting Bid – $299.00
One of the weirder items I've come across on eBay, this one directly from the man Sonny Onoo himself. That's right — manager to the stars Sonny Onoo is on eBay selling his old WCW stock IN BULK.
As a matter of fact, for every purchase you make, you'll get a nifty autographed promo photo from him as a bonus gift: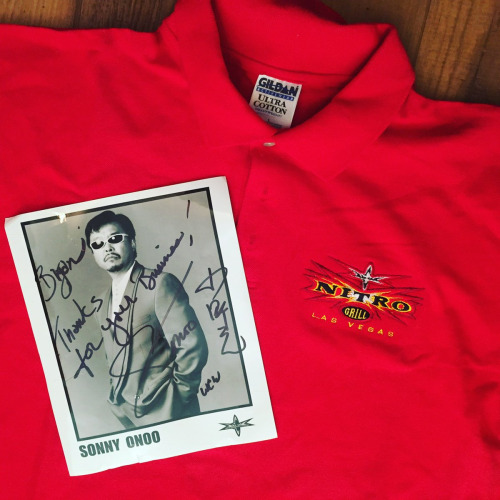 According to Onoo, this leather jacket is a prototype that never went to mass production. He's got two available for sale, but I believe that they were actually custom order jackets offered through a WCW Catalog. I haven't come across this jacket yet in anything I own, but WCW did offer a similar looking one from presumably the same company except it was in a raspberry Stinger flavor.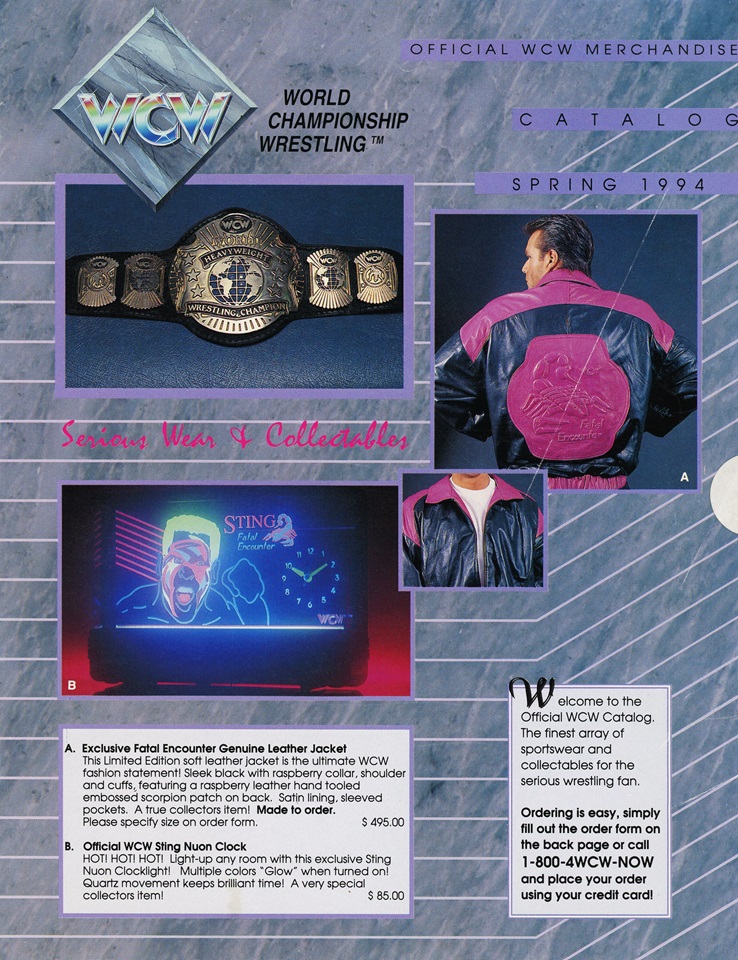 These Sting jackets were made to order and have the exact same pendant seal style impression on the back of those jackets. It looks like if you manage to get this WCW prototype for anything less than $495.00, you might be getting a deal!  Thankfully, collecting WCW shirts and items of clothing have never been my particular vice, but I'm watching Onoo's eBay page like a hawk waiting for whatever else he'll have. I'm hoping for a Captain Mike Rotunda shirt, but that might be before his time.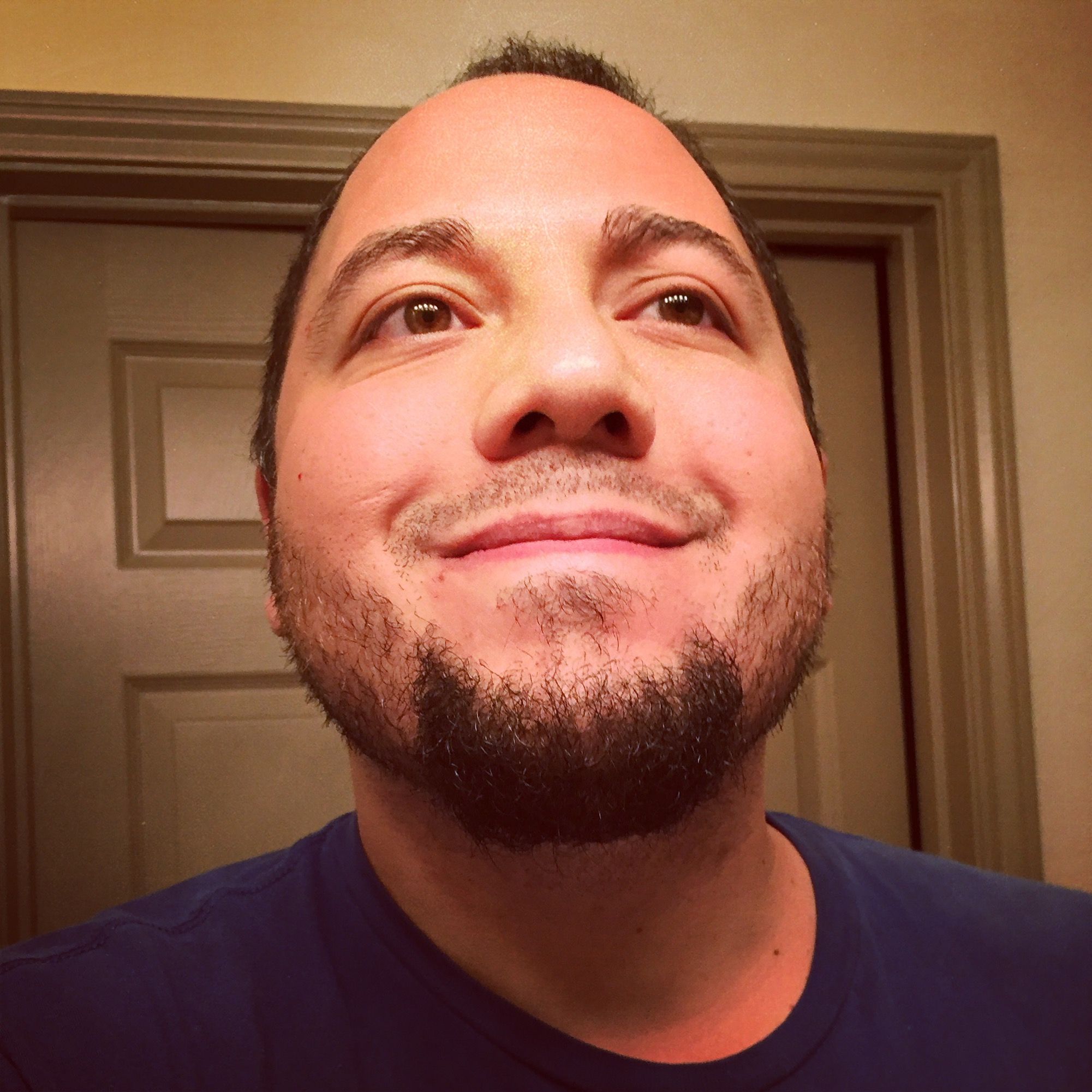 38-year-old World Championship Wrestling fanatic/collector/hoarder. Safety officer by day, scanner of wrestling magazine by night.
He's got posters on the wall, his favorite rock group's KISS.