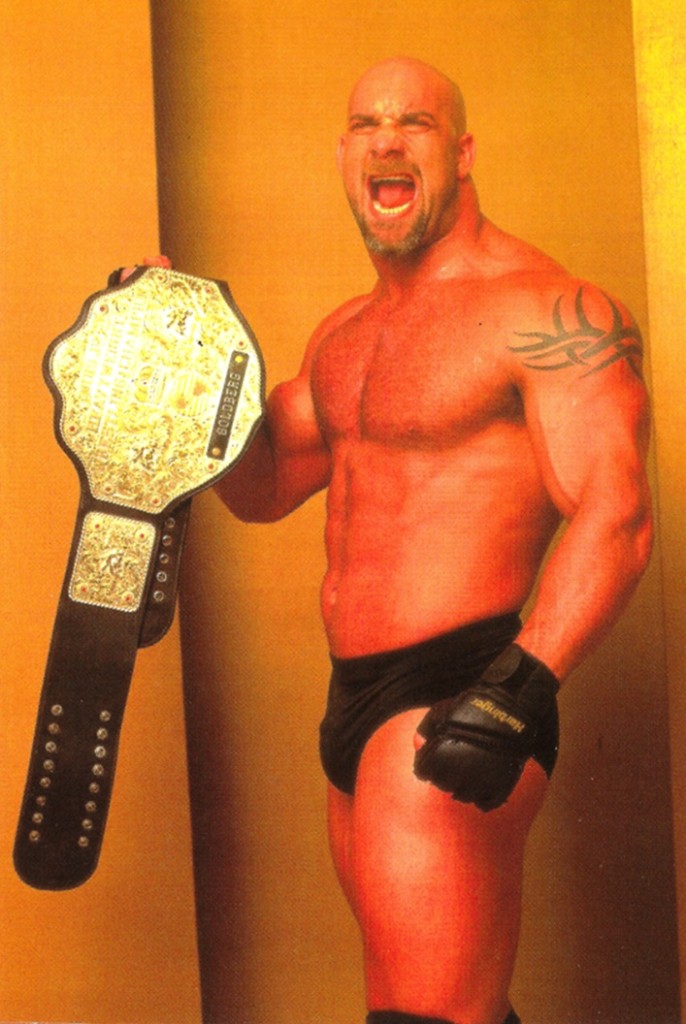 July 6th, 1998. The Georgia Dome in Atlanta, GA. A mere ten months after his professional wrestling debut, Bill Goldberg became wrestling royalty. In one night, Goldberg went from being an emerging babyface monster to becoming a certifiable mega-star. Wrestling at this point had more mega-stars than at any other point in its history and between WCW and the WWF, wrestling had invaded the mainstream populous.
That night in Georgia, WCW announced and celebrated an attendance of thirty-nine thousand fan, which was actually a couple thousand lower than the actual attendance. Yes, WCW actually undersold the crowd for one their biggest shows in history. WCW also set a new high in terms of gate revenue, making an astonishing $906,330. The previous record was held by Starrcade '97, which garnered $541,000 in revenue for the disastrous Sting vs Hollywood Hogan main event. For the last two decades, many fans have debated if the decision to have Goldberg vs Hollywood Hogan on free television on an episode of WCW Monday Nitro was a hasty, irresponsible decision made in a panic. And while that's not a topic I'll be discussing today, I can assure you no matter what, it was not the worst decision WCW made at this time.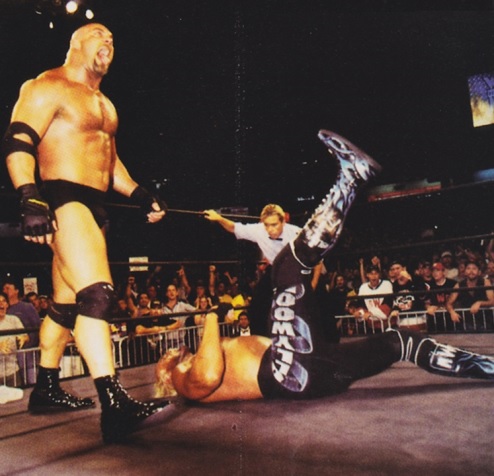 Six days after the July 6th Nitro, WCW presented Bash at the Beach, which was headlined by Hollywood Hogan & Dennis Rodman vs Diamond Dallas Page & Karl Malone. The show became one of the most successful pay-per-views in the company's history, drawing a sellout of 10,095 fans in attendance with a $314,842 gate and 525,000 pay-per-view buys. On paper, it seemed WCW was on top of the world with the promotion setting records and making money hand over fist. However, the competition between the WWF and WCW was at an all-time high. Between "Stone Cold" Steve Austin and Goldberg, pro wrestling had more mainstream appeal than at any point in its near two-century long history. Fast forward one year later and somehow WCW was in dire straights. Bash at the Beach 1999 had a mere 175,000 buys on pay-per-view, down nearly 400,000 from the previous year. Gone were the days of sellout crowds and pay-per-view records. So…what the hell happened?
Many blame the obvious culprits of Goldberg's undefeated streak coming to an end (prematurely at that) and the Finger Poke of Doom. I believe it can all be traced back to the July 6th edition of Nitro. Yes, their most successful night was also their undoing. After this night, WCW had peaked. There was nowhere to go but down. And that's exactly where they went.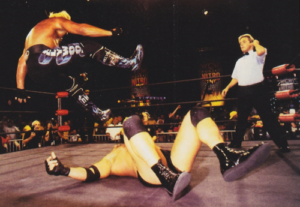 I think it's easy nowadays to romanticize this period of WCW. You had Goldberg on top as the WCW World Heavyweight Champion, television ratings were high, the overall business was great; it was an awesome time to be a fan.
However, revisiting the shows following Goldberg beating Hogan, the decline in quality was steep and extremely jarring. Bill Goldberg was undoubtedly WCW's new golden goose. After completely killing the credibility of Sting in the spring, fans were clamoring for a new hero to latch onto and Goldberg was that man. The destruction of Sting is a topic for another day, trust me.
Now, a mere two weeks after Goldberg became "DA' MAN", where was he? Well, not on Nitro, that's for damn sure. Also, who was Goldberg's opponent in the main event of the August pay-per-view? Well, no one. Goldberg did not main event a pay-per-view after winning the WCW championship until OCTOBER. Yes, it took 3 months for Goldberg to take precedent over the nWo, celebrities, and yes, Hollywood Hogan.
Look, it's real easy to crap on Hogan. There's a lot to work there to point out and discuss. But go back and watch the Hogan/Goldberg match. Hogan put Goldberg over stronger than anyone else in his career. He let Goldberg kick out of THREE LEG DROPS. YOU READ THAT RIGHT. Apparently, the reason Hogan put Goldberg over so strong is due to the fact Eric Bischoff verbally promised the Hulkster that he would be the one to end "the streak." Now, that didn't happen for many political, 7-foot-tall man with weak quad reasons. But, in the weeks following Hogan losing to Goldberg, he let you know he was still on top around here. From this point until Halloween Havoc, pretty much the entirety of Nitro's three hours on a weekly basis were dedicated to Hogan. He was also in the main event of August's Road Wild show along with Page, Bischoff and Jay Leno. In the build up to the Leno match, Eric Bischoff introduced the segment known as "nWo Nightcap" (otherwise known as "HELL, The Segment").
Bischoff's power trip took a shocking turn, thinking millions of people would enjoy seeing him tell bad jokes for an average of ten minutes. I should also mention, the Nightcap set that replicated the look of The Tonight Show cost WCW a whopping $75,000.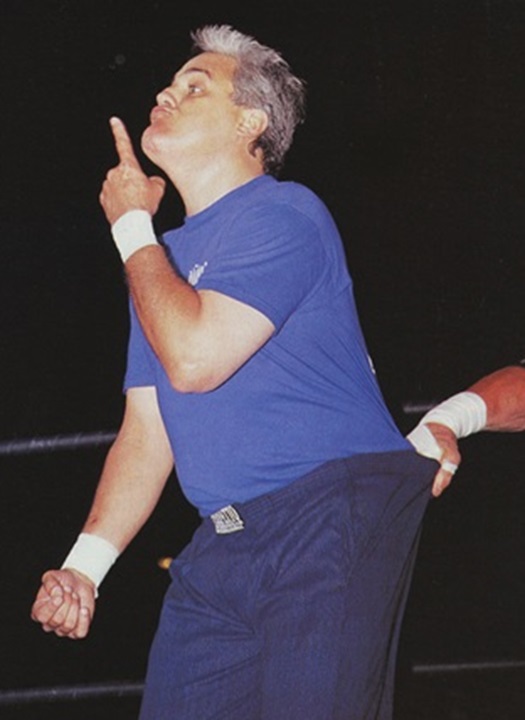 The downfall of WCW is a long, complicated tale that is just sad to think about. The summer of 1998, however, was more frustrating than anything. What exactly did fans want at this point? They wanted Goldberg, DDP and the nWo Wolfpac. They wanted nWo Hollywood to just piss off and die. They wanted to be entertained.
What did the fans get?
Celebrities, Eric Bischoff masturbating his ego on a weekly basis, Hogan boring them to death and above all else, confusion. Go back and watch a Nitro from the summer of '98. Unless you study every single segment like it's a college exam, you will not be able to make heads or tails of what the hell is happening. Irresponsible fiscal decisions, boring booking, an over-saturation of the nWo and very little reason to not watch "Stone Cold" Steve Austin feuding with The Undertaker just a few channels away. But ya know what? WCW had Goldberg! And looking back, maybe that's all they needed. As long as fans had their hero in black tights beating someone in less than five minutes, they were willing to sit through the other two-and-a-half hours or garbage on an average Nitro. The fans had faith in their hero. The same way they had faith in Sting one year before. And sadly, we all know how that ended. One botched fast count and one stun gun to the chest.
Maybe that's all it takes to kill a wrestling company.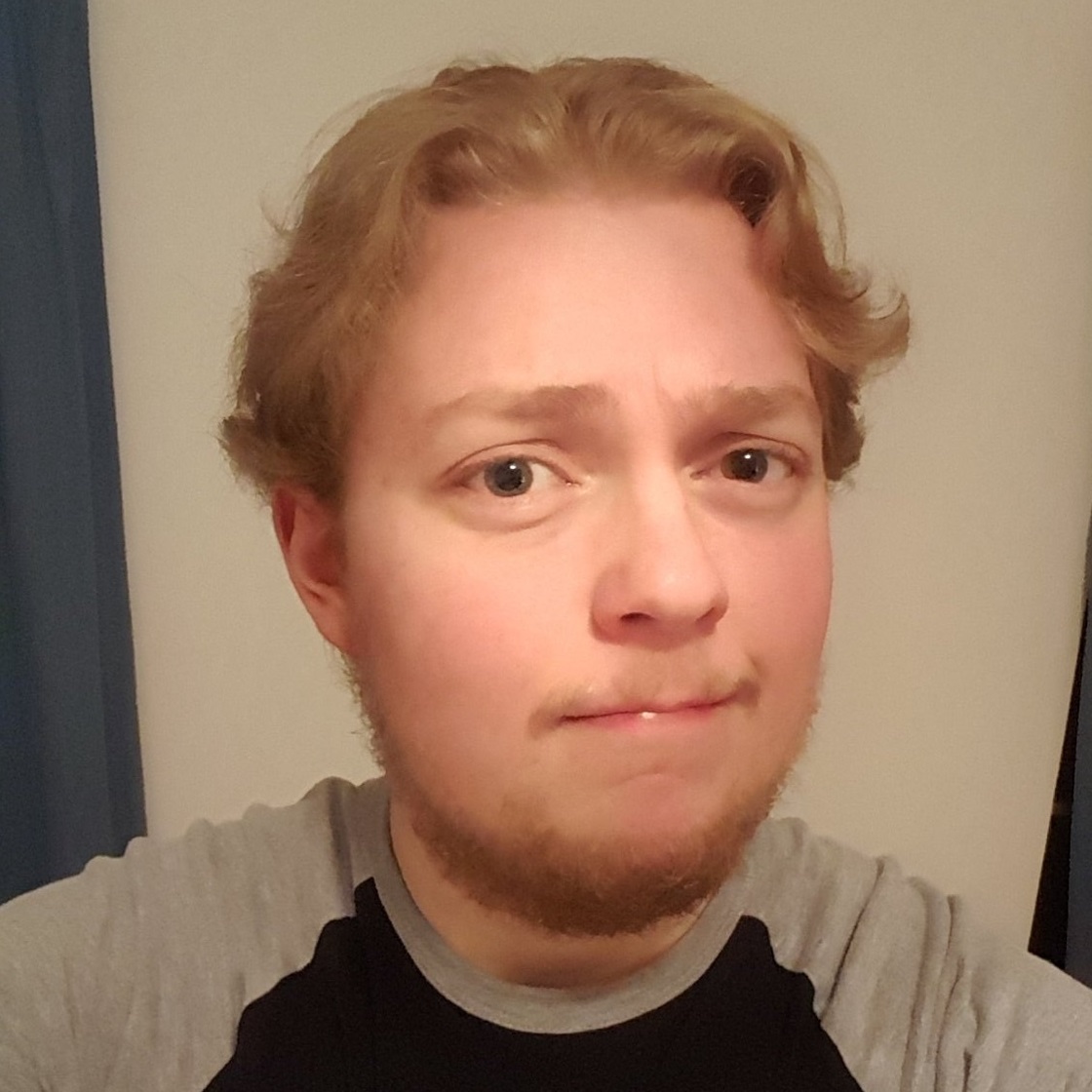 White hummer enthusiast, Tony Schiavone super-fan and the youngest WCW fan on the internet! Though my memories of watching WCW live are very few, my love and admiration for the company and brand run deep. I'll be writing all sorts of interesting (hopefully) columns and opinion pieces about various WCW shows, many of which I may be watching for the first time. Proud to be on the website, where the big boys play!