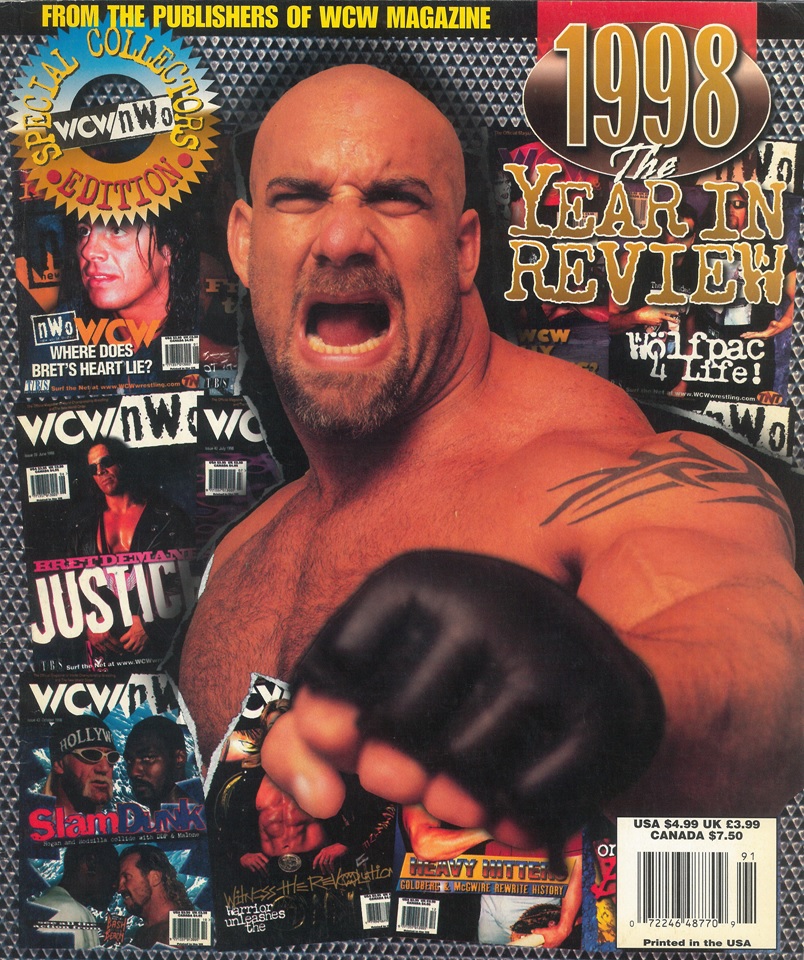 A cool special edition of WCW Magazine that covers all of 1998 along with the prestigious WCW Magazine Reader Awards! Wrestler of the Year! Cruiserweight of the Year! Match of the Year!! Runner…Up of the Year?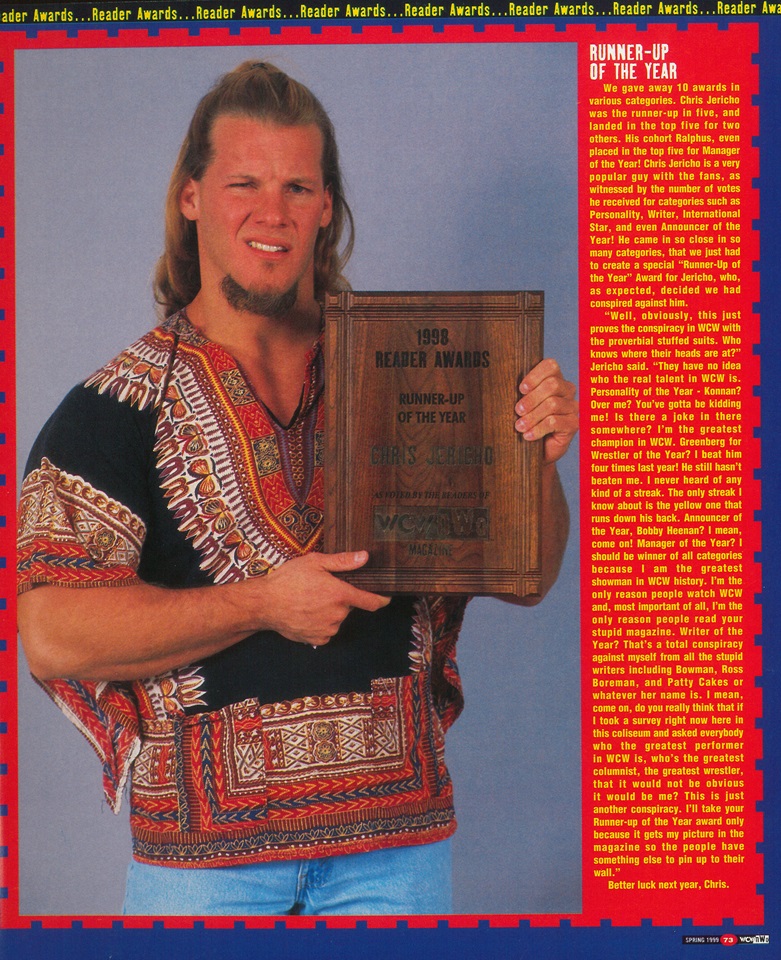 Apologies on this one not being as clean as some of my other magazine scans. This issue was a larger, squattier magazine compared to the others from this era, and the print for this issue was slightly off as well. Some of the page's internal boxes and borders didn't line up straight on my copy which made editing this an absolutely nightmare for my eyes.
Anyways, 1998 is over and things are looking good for World Championship Wrestling! We've seen the rise of the unstoppable Goldberg and the eventual end of his undefeated streak at WCW Starrcade. The New World Order splintered off to two groups, nWo Hollywood and the nWo Wolfpac. Sting painted his face red and after a year of being the silent vigilante, he refused to shut the hell up. Scott Steiner became Big Poppa Pump. Chavo Guerrero lost his mind. Billy Kidman became his own man away from Raven's influence. The Latino World Order formed. The Ultimate Warrior returned and revealed himself to be the Ultimate Thesaurus in his rambling promos. Diamond Dallas Page proved that he belonged in the main event scene. Dennis Rodman, Karl Malone and Jay Leno all competed in a WCW ring!
Jericho Personal Security. Judy Bagwell. Eric Bischoff beat Vince McMahon by forfeit at WCW Slamboree.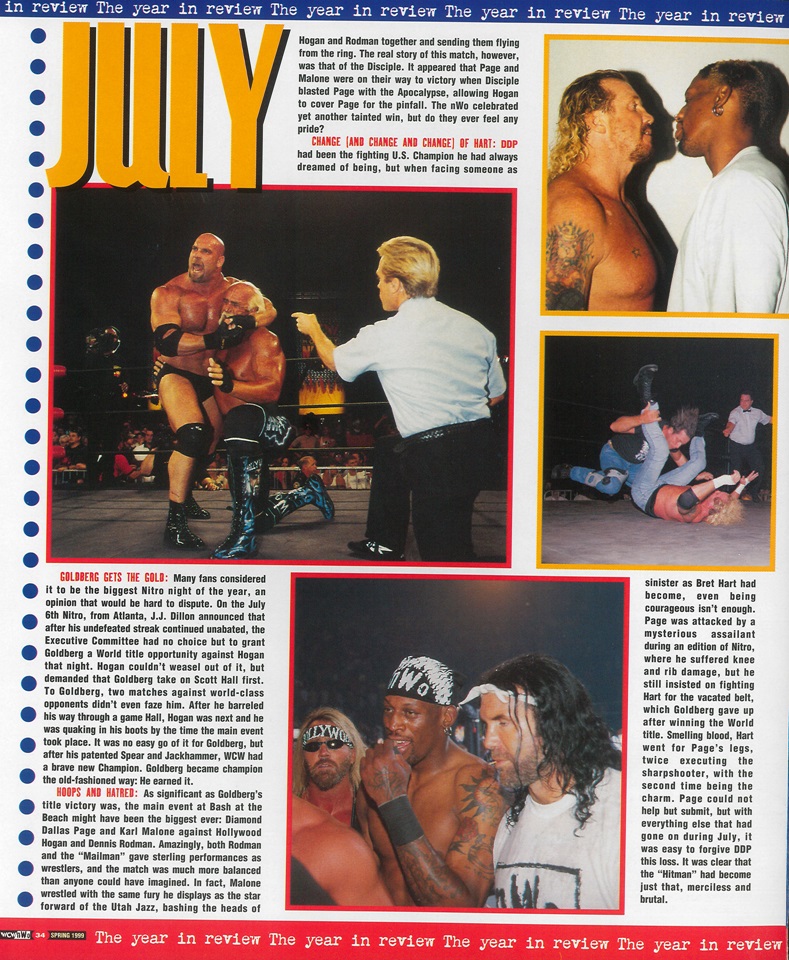 There was a lot to that happened in World Championship Wrestling in 1998, and wrestling in general. Both the WWF and WCW saw record breaking ratings as the Monday Night War heated up and wrestling broke into the mainstream consciousness. Monday Night RAW would overtake Nitro in weekly viewers for the first time in close to two years, but the battle waged on as the two traded ratings victories back and forth throughout the year.
Everything is looking great! Can't wait until January 1999 with good guy Kevin Nash as the WCW World Heavyweight Champion!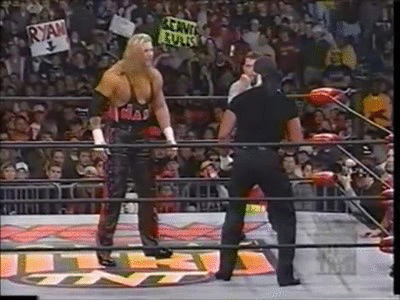 Welp. WCW was fun while it lasted.
**Subscribers at ANY level of the WCW Worldwide Patreon will get to download these files as soon as they're uploaded to my Google Drive. Patreon backers are rewarded with early downloads and even a chance to get vintage and original WCW merch sent to them as a thank-you.**
Download WCW Magazine Special – 1998 The Year in Review
ZIP File | CBR File
WCW Magazine Special - 1998 The Year in Review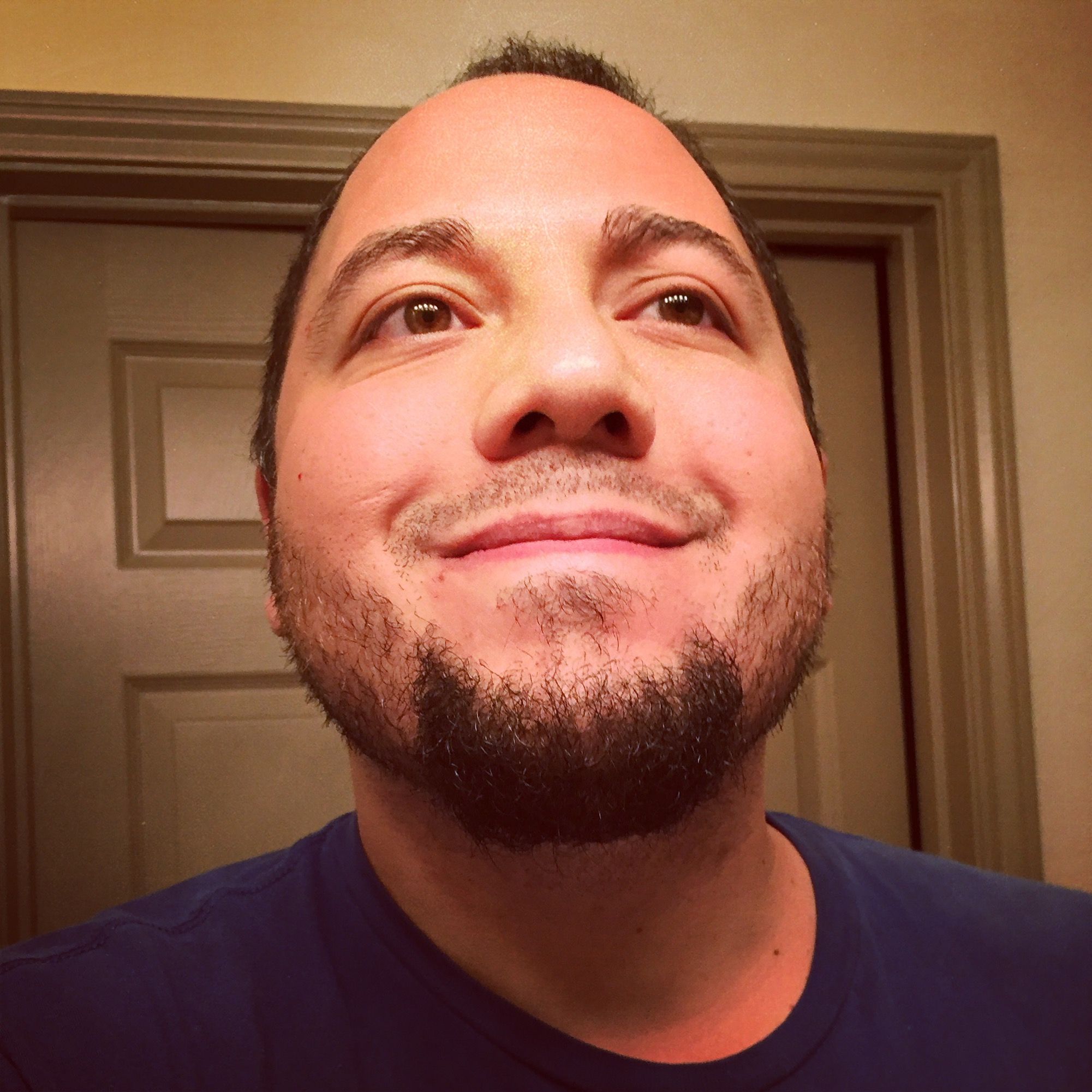 38-year-old World Championship Wrestling fanatic/collector/hoarder. Safety officer by day, scanner of wrestling magazine by night.
He's got posters on the wall, his favorite rock group's KISS.