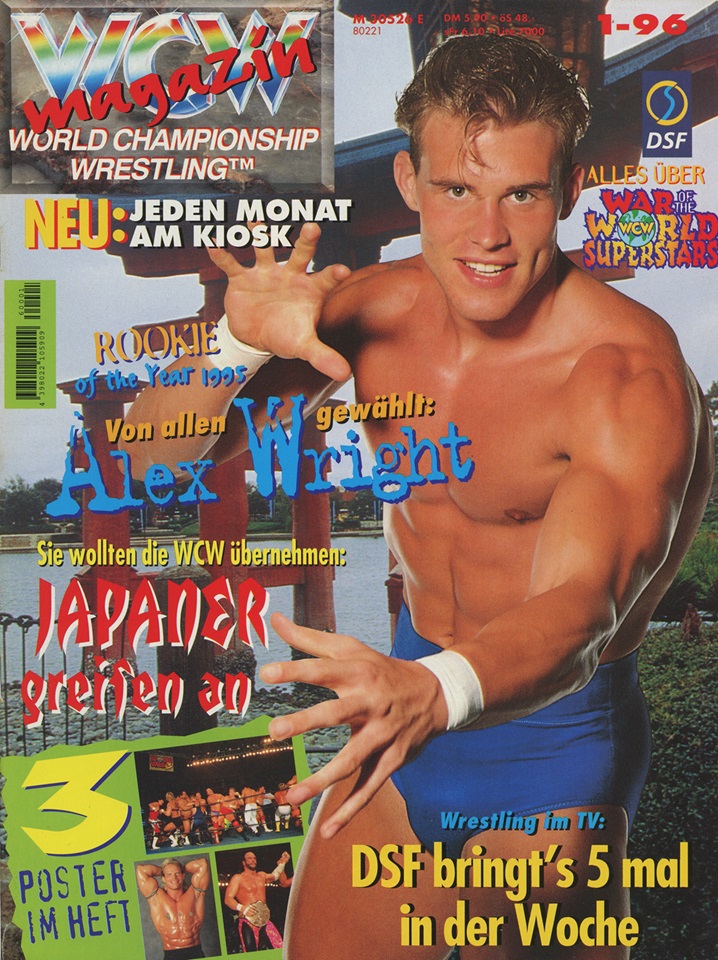 Ich bin es, Alex Wright! Auf dem cover des WCW Magazine! Zeit, Ihnen ze zeigen, worum es bei den Deutschen geht!
Brought to you by special request, here's another German magazine! While I had tons of praise for the 1994 German issues of WCW Magazine, the publication had swung the other way to being mediocre by 1996. Not a whole lot of unique shots in here but there are a few standout pics. Some great close-ups of newcomers like The Disco Inferno along with an insanely large pull out poster of Lex Luger that was hell to put together with his glistening body and oddball smirk.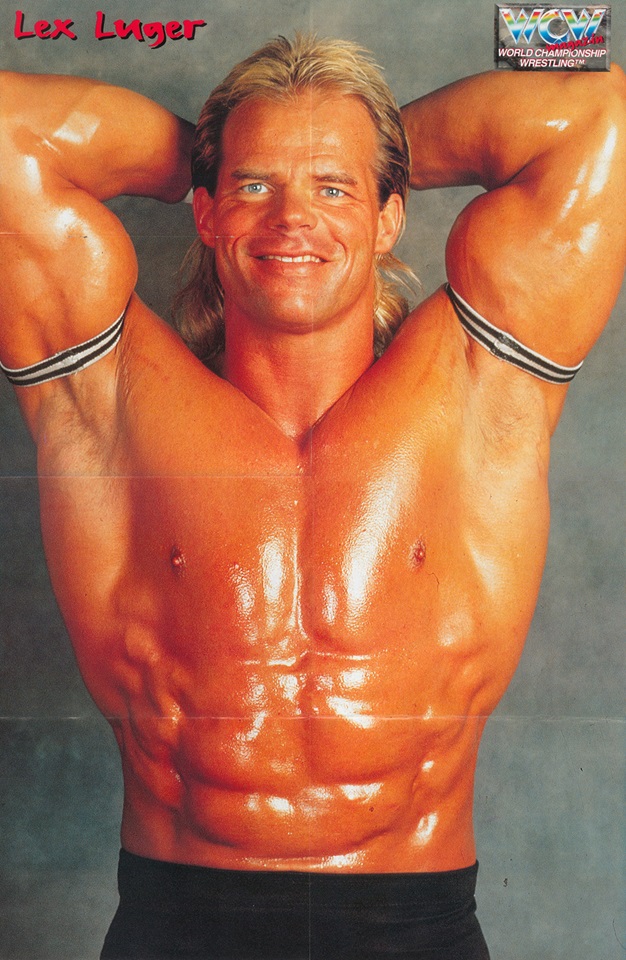 I don't even know if I pieced together all the scans correctly for this thing, and I straight up don't care. I never want to see this glistening, tanned, totally defined poster ever again. I'm just glad no one at work caught me scanning this monster in.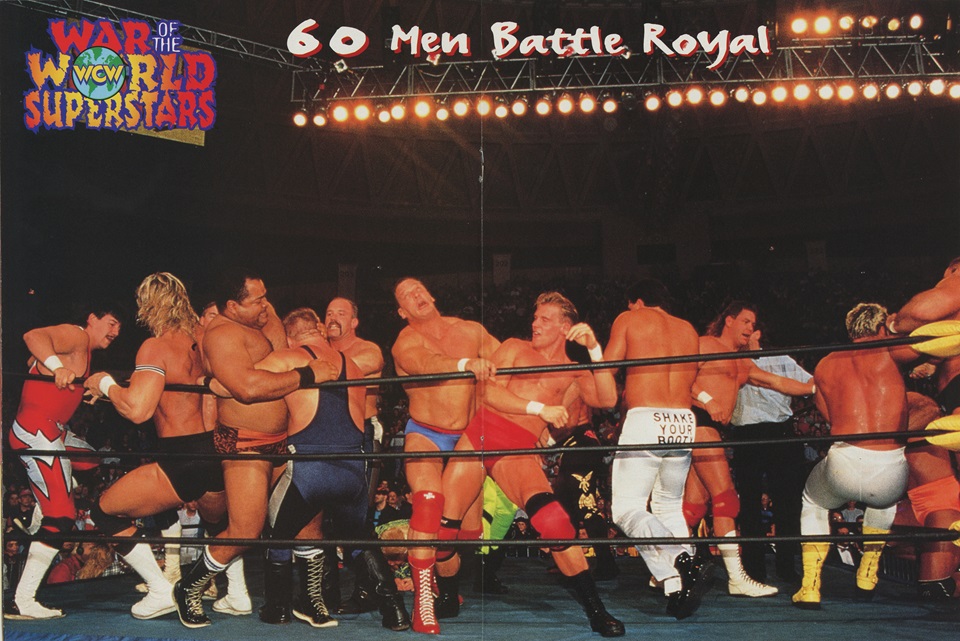 Worth nothing that the German run WCW Magazine was completely independent from what we got over here in the States. I did have someone ask if they were just the same things in German but it's an entirely different from what ended up as the January 1996 American issue. It's also a little bit more up to date as this issue has the November World War 3 PPV covered while the U.S. release showcased highlights from Halloween Havoc.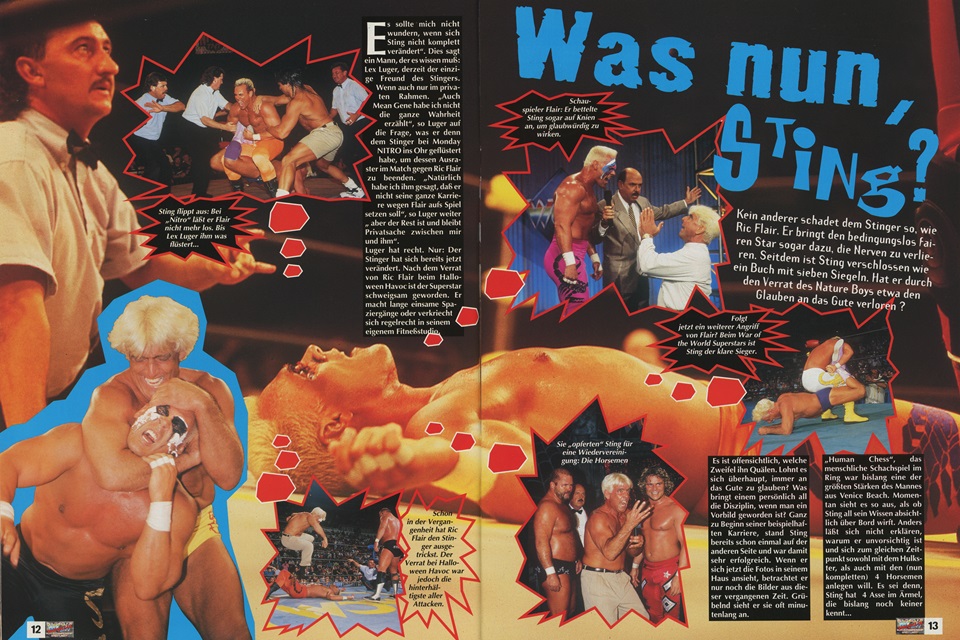 Fun scan but I'll focus more on some American magazines next. I have some Wrestling Wrap-Ups I can turnaround pretty quickly but I've got the October 1996 issue of WCW Magazine on deck. Feel free to leave me any requests too. I will try to do some more 1997 and 1998 issues but those can be massive undertakings to complete due to the issues hitting over 90 pages!
Stay safe out there!
**Subscribers at ANY level of the WCW Worldwide Patreon will get to download these files as soon as they're uploaded to my Google Drive. Patreon backers are rewarded with early downloads and other goodies like original wrestling enamel pins and stickers.**
Download WCW Magazine (Germany)  [January 1996]
ZIP File | CBR File
German WCW Magazine - January 1996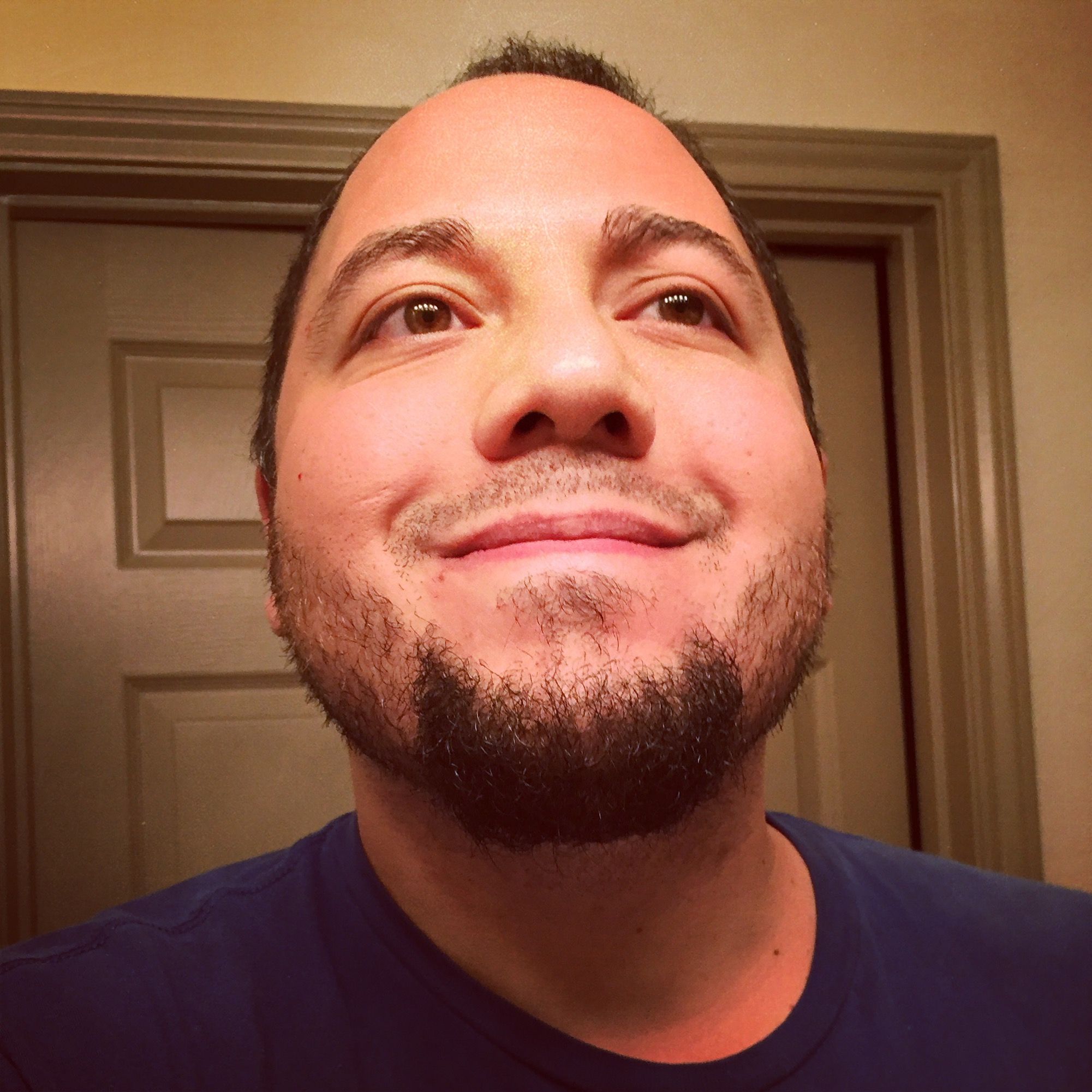 38-year-old World Championship Wrestling fanatic/collector/hoarder. Safety officer by day, scanner of wrestling magazine by night.
He's got posters on the wall, his favorite rock group's KISS.