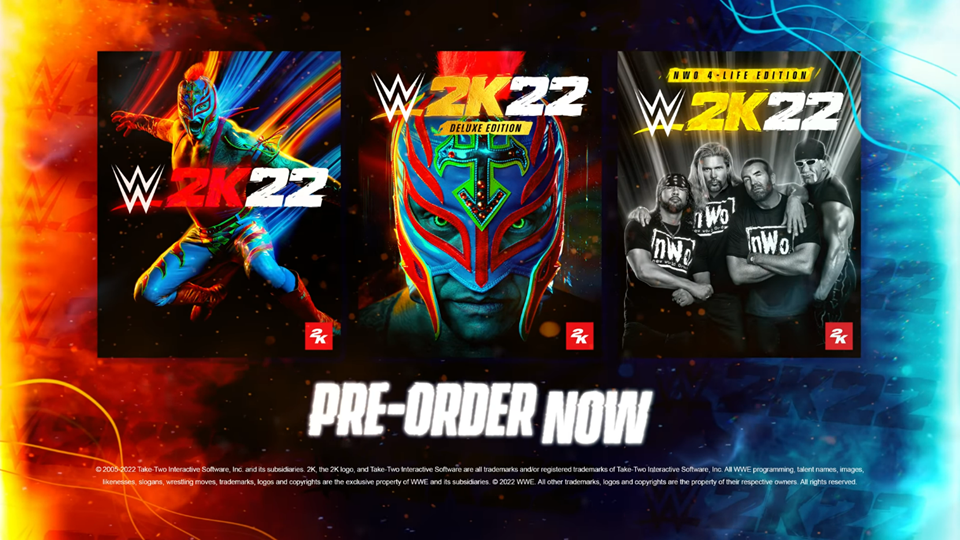 2K revealed last year that Rey Mysterio would be getting a WWE 2K Showcase mode in their upcoming WWE 2K22 game but recently showed that he would be the cover model for the title as well. In years past, a Showcase mode has always been a series highlight where the player would relive actual matches and moments in a wrestler's career (move-for-move, in certain cases). Details are still fairly slim, but the few matches that have been named so-far are:
Rey Mysterio vs Eddie Guerrero at WWE WrestleMania 21 [April 3rd, 2005]
Rey Mysterio vs Shawn Michaels at WWE RAW (Eddie Guerrero Tribute Show) [November 14th, 2005]
World Heavyweight Championship Match: Rey Mysterio vs The Undertaker – WWE Royal Rumble [January 31st, 2010]
While the three matches revealed are all things that happened during his WWE run, I'm hopeful for more WCW representation to be included. If "Stone Cold" Steve Austin had an ECW Mikey Whipwreck match included in his Showcase mode, I'm hoping for some more early Rey Mysterio Jr. moments to be thrown in. Eddie vs Rey at the 1997 Halloween Havoc is probably the one no-brainer to be included here, but what about his other WCW highlights? Will 2K put in a Dean Malenko to cover Rey's first WCW Cruiserweight Championship win? What about the Hair vs Mask match with Rey/Konnan vs The Outsiders? Will they just straight up ignore the goat-horned, unmasked Rey Rey when he was running with the filthiest of animals alongside Konnan, Eddie and Billy Kidman??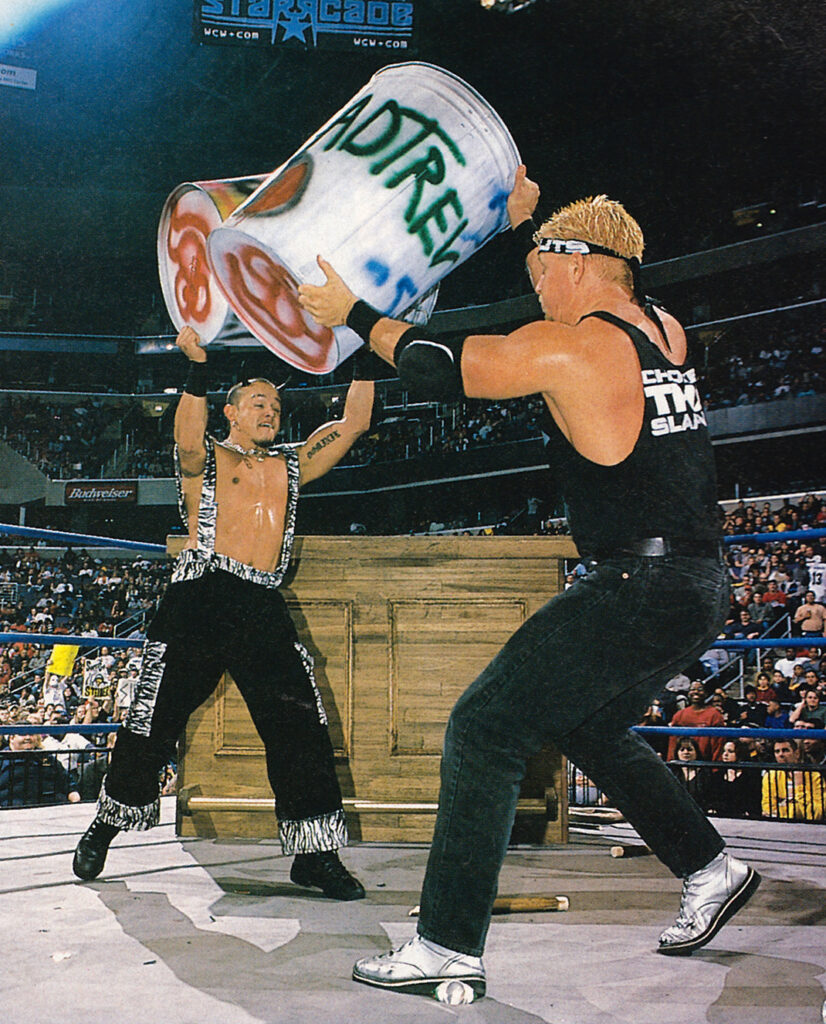 One of the bonus items for pre-ordering is the Starrcade 1996 Mysterio attire, which is great but the write-up for it is noticeably devoid of any mention of his opponent that night, Jushin "Thunder" Liger. Safe to assume that if Jushin Liger was included in this deal, he would've been announced right off the bat here. However, there might be a slight chance he's in the normal game due to his recent WWE Hall of Fame inclusion. Time will tell.
2K also revealed the WWE 2K22: nWo 4 Life Edition, a digital only version of the game that comes in at the ridiculous price of $119.99. With this, you will get everything that'll be included in the Deluxe version with the addition of:
MyFACTION EVO cards (WWE MyTeams, basically)
WCW Bash at the Beach 1996 arena
nWo Souled Out 1997 arena
nWo Wolfpac Championship
Exclusive playable Eric Bischoff
Alternate nWo attires for Hulk Hogan, Scott Hall, Kevin Nash and Syxx
Is all that worth the high price to you? Your mileage may vary, but I'm gonna be mega cautious after seeing their first trailer.
That shot of the Ultimate Warrior shaking the ropes looks way too familiar for me to put down ANY $$$ right now. Things can change, but at this point, I'm betting on picking up the base game for $14.99 during a Black Friday sale. 2K can put out as many influencers they want to talk up how HYPE they are about a WRESTLING GAME (WHAAAAT?!), but I'm not falling for it this time (please forgive me if I do end up falling for it this time).
xx
Speaking of video games, Crowbar has tweeted out some video of his digital self doing a promo in the anticipated The Wrestling Code. This one is another game that has been light on details regarding gameplay, but the developers have been open on social media over the progress of the project now for years. At this point, former WCW names like Raven, Diamond Dallas Page, Buff Bagwell, Scott Steiner, Johnny the Bull, Big Vito are also attached to the title.
Looking forward to eventually seeing what this even is at the end of the process.
Ultimately, it has to be better than WCW Backstage Assault. Right? Right?!
xx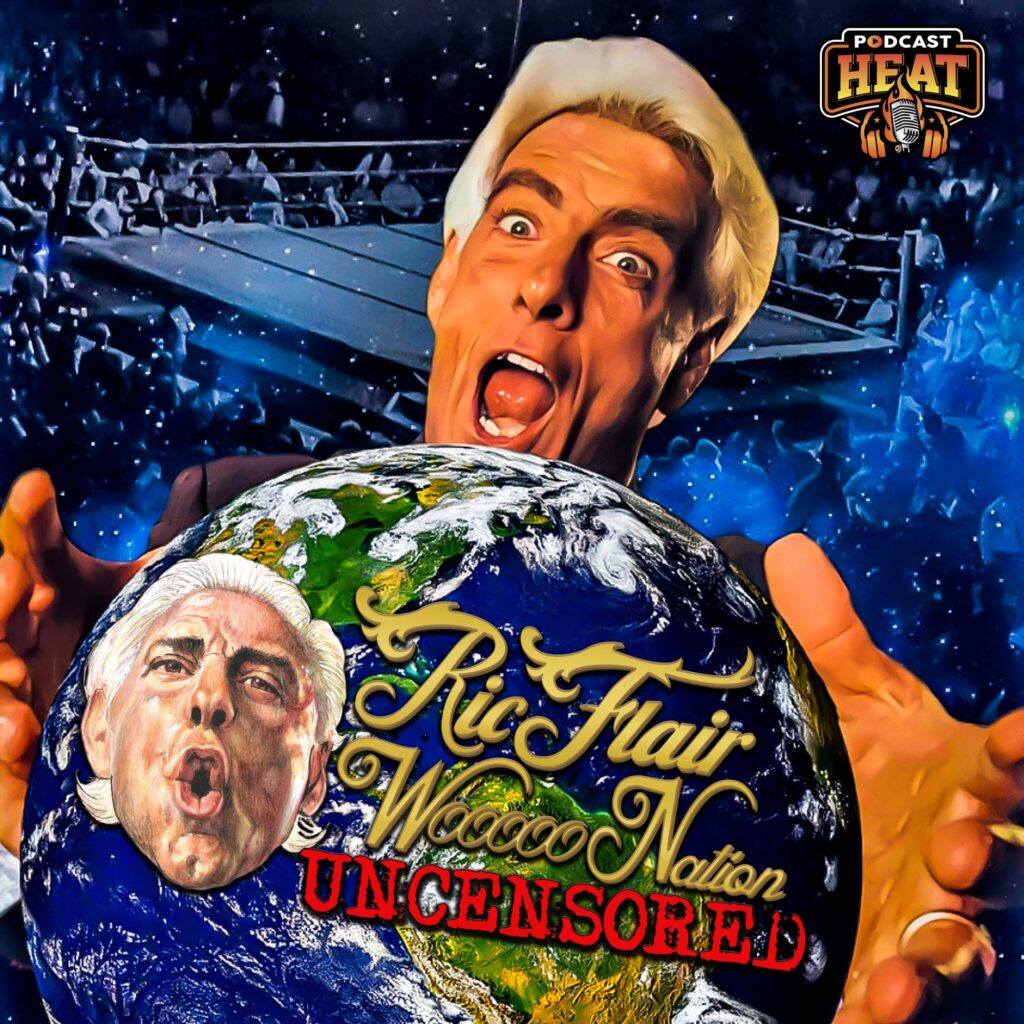 The "Nature Boy" Ric Flair did a livestream of his WWF Royal Rumble championship win on its 30th anniversary over on AdFreeShows, which apparently was the first time he's ever watched the replay of his Rumble victory. He's also relaunched his podcast WOOOOO Nation Uncensored alongside former WCW commentator Mark Madden where Madden takes up the host position and drives along the conversation between the two.
Madden has the energy of a Pittsburgh sports talk radio host (which is what he is) while Flair answers questions and tells anecdotes. Might take a minute to get used to, but Madden and Flair have a good relationship together overall. It's very similar to the relationship that Flair and Conrad had on the previous version of the show where sometimes Flair gets a little too relaxed and lets things slip regarding some of his and others' personal lives. They haven't had guests on yet, but the last incarnation sometimes could feel like listening to Peepaw on the phone just catching up where Flair would start running down the dwindling health of a lot of people he was close to. You get a taste of that in the latest episode where Flair reveals that Terry Funk is out of the nursing home he was in, and how Flair is excited to be able to fly down to Texas and meet him:
Ric Flair: "[Terry Funk] called me about a year ago, this was before he got sick. I answered my phone, and he's on my caller ID. I go, 'What are you doing?'.
He goes, 'I've been calling people all morning long, and you're the first one to answer the phone. Who's alive besides you and me?'. (laughs)
I said, 'I think your brother's alive, but I don't see him very often.'
The last three traveling world champions, man, are me, Terry and Dory."
Madden runs through various recent topics to goad Ric into possibly getting into some more controversial territories like the #FreeAli story or Moxley saying the word "fuck" live on TNT (oh no). To my surprise, Flair didn't agree with how either case was handled but makes sure to highlight that he believes Mustafa Ali is pure class before mentioning how much he respects MOX.
Apparently, the pair apparently traveled together for a while in the WWE, which… holy hell.
That said, it doesn't really take much to get Ric Flair to actually talk shit. For years, I always thought that the mudslinging throughout his autobiography To Be The Man was due to Mark Madden. I always felt Madden was to blame when he was tasked to rewrite the book and never gave it any credibility. But then I heard Flair's original WOOOOO! Nation podcast, and went, 'Oh, that's actually all Nature Boy.'
I've only listened to the latest podcast episode regarding the 1992 Royal Rumble, so I'm sure that there are sore spots and grudges touched upon throughout the eleven episodes currently available. I did enjoy hearing Flair talk a bit about his time in WWF, and how he felt more comfortable there compared to the WCW he left behind. It's been talked about for years, but Jim Herd felt that Ric Flair was too old for his spot and wanted to drastically change what the "Nature Boy" persona was. Flair talks up how he thought people felt more secure in their positions in the WWF which helped him feel at ease when he came in (hmm). It also didn't hurt that Flair knew a majority of the Superstars on the roster already:
Ric Flair: "My first night there [in the WWF], I called Sherri Martel. I met Sherri in Dayton, Ohio, and we drank all night. We got to the building fifteen minutes late, my first day there. Vince pulls me and goes, 'You're $500 out right now. Don't do it again.'
I hadn't been there a day. (laughs)
But it was DiBiase–so many friends [backstage]. Barry Darsow, DiBiase, The Road Warriors, Piper was coming back and forth. Just a tremendous group of guys. Almost as good as the guys in the Eighties when we all rode together in the Eighties, the Great American Bash tours and stuff like that."
Show isn't terrible by any means but not sure if it'll become a weekly listen for me. Glad it exists to mine stories and quotes from though. I'd download each one as soon as it is available lest they all just get pulled like the old show did there suddenly.
**
Speaking of new WCW podcasts, the DDP Snake Pit Podcast started up this month where Diamond Dallas Page goes through various topics with Jake "The Snake" Roberts at his side as Conrad Thompson hosts. Naturally, the show is part of the Conradiverse set of wrestling podcasts, for better and for worse. Getting in on the AdFree versions are always the way to go unless you want to sit through commercials after commercials.
Episode 2 goes through Jake Roberts run in World Championship Wrestling and why things fell apart the way they did. According to Roberts, he had met with then-WCW Executive Vice President Kip Frey behind the scenes while he was still in the World Wrestling Federation.
After giving his notice to Vince McMahon at WrestleMania VIII, Roberts waited out his ninety day non-complete clause but unfortunately, the power structure within WCW changed during that time. Kip Frey was out and Bill Watts was in, and he felt like he had zero reason to honor the contract that was written out for Jake.
Jake Roberts: "So, when I come down to write my contract with WCW, Watts looked at it and laughed at me and tore that in my face. Cause he knew that I wasn't going to back to the other guys, I just left them, so what am I gonna do? He really broke it off in my rear end good, man. Typical Bill Watts, you know?"
There's a brief rundown of his 1992 WCW run as well:
Jake Roberts: "[Sting and I] did the thing, Spin the Wheel, Make a Deal in the worst possible match ever, coal miners glove match. What a crap match to pick on that wheel, give me a break, you know? It's not like it landed on it, no, they landed it on it.
They wanted the snake to bite me in the match. I have no problem with that, the king cobra biting me did not bother me at all. The cobra doesn't have fangs, he has teeth. It's like a catfish's mouth, it's just spiny. It doesn't hurt at all. It's kinda freaky to watch a snake chew on you, but… They wanted it to bite me on the hand, but I wanted the effect, so I wanted it to bite me on the face. So, it did, and the deal was that it would bite you, and then the next week, we'll have it bite somebody else.
Well, I go to TV the next week and a cameraman, of all people, says 'Jake, you can't have the snake on the set any more. He's been banned.'
'Excuse me?'
'Yeah, there's no more snake involved in your character.'
Wow. Bill Watts you screwed me one last time."
Roberts would finish up by lining out everything that was promised to him by Kip Frey that never came to be:
Jake Roberts: "He gave me everything I wanted and then some. The percentage he gave me on t-shirts and stuff, they were gonna setup a hotline, a 800 number for me that I would take fifty percent of that. I mean, the money they were throwing out there, I was going to get a percentage of PPVs, I was going to get a percentage for this. If ratings went up this much, I got another payday. It was like a baseball contract, basically, man. It covered everything."
I've always enjoyed hearing Diamond Dallas Page and Jake Roberts talk, but this one needs some more mileage on it before I check back in. Once DDP and Roberts get their standard stories that they always tell out of the way, there could be some gold here to discover. Everything is still new, so it deserves some time to grow. Don't dump it just yet.
**
Sting is still doing well in All Elite Wrestling, years after the WWE felt like his career was over. Maybe it was just the WWE doctors being extremely cautious, but Sting has been able to pull off moments in AEW that you would've thought to have been impossible after the injuries suffered during his 2015 WWE Night of Champions main event.
Earlier this month, Sting pretty much did a handicap match against The Acclaimed (Max Caster and Anthony Bowens) where he just got his ass beat the whole time with a few comebacks scattered about. Kinda funny to see AEW make such a big deal about Sting's return to Washington D.C. with references made to 1997's WCW Starrcade, but nothing about Sting's match against Luger at 1999's Starrcade!
For the best, I guess.
Scorpion Deathlock by @Sting but #TheAcclaimed have other ideas! Watch #AEWDynamite LIVE on @TBSNetwork right NOW! pic.twitter.com/oGClost0Rv

— All Elite Wrestling (@AEW) January 20, 2022
Regardless, the crowd kept getting behind Sting when it was his time to make a comeback, and he pulled off an insane splash from the entrance ramp that would've even been risky for him a full decade ago.
.@Sting is pulling out ALL the stops! #AEWDynamite #AEWonTBS pic.twitter.com/GiJht8HqFr

— TDE Wrestling (@tde_gif) January 20, 2022
It's obvious that he is a man that's set on showing everyone that he's not in AEW for an easy paycheck. This face-painted maniac still can excite crowds.
AEW also uploaded a sincere thank you from Sting to the audience after his Acclaimed match. He goes into full Dad-mode by gassing up Darby to Tony Khan, and has some fun, real moments there talking about his history:
I don't know where this all ends up with Sting, but I'm glad to see that he's having fun. At sixty-two-years-old, I'm not sure if we will see a CM Punk or a Bryan Danielson singles match in his future, but the only thing for sure about Sting is–ah, you know the rest.
At least, we'll be getting some new Sting dollies out of this deal too:
Jazwares AEW Unmatched Series 2 Sting - 2021
One of the details I noticed in the Unmatched Sting figure is the inclusion of an old World Championship Wrestling design on it. I'm not sure if Sting actually has this on his boots currently, but the toy shows an silver scorpion on it.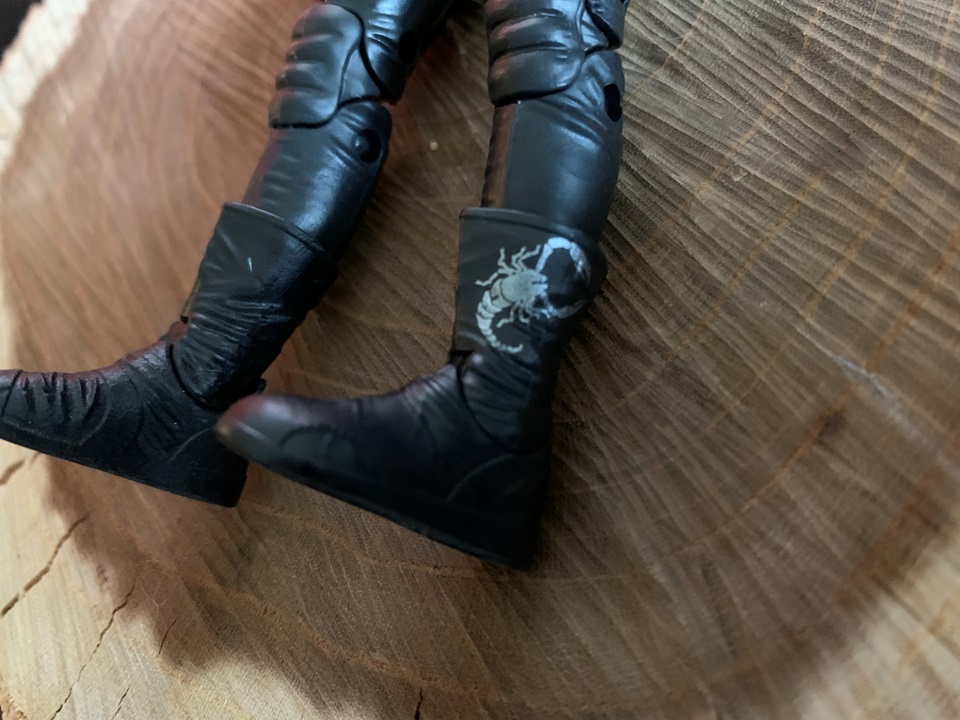 Which was something used on a lot of his WCW merch back in the late 90's: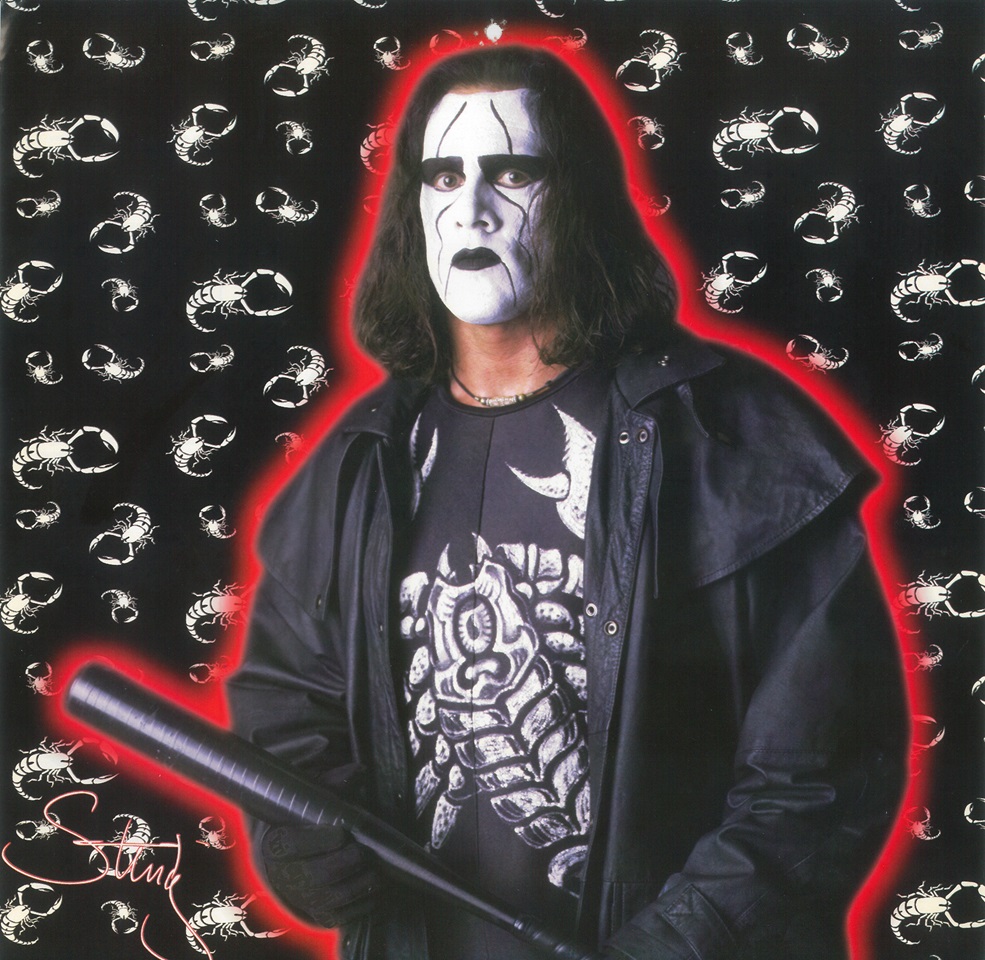 Just an odd thing detail to include and something my lizard brain immediately fixated on whenever they showed the prototype a year back. Surely, that design won't be on the final product, righ–oh, it is! So weird! I don't watch AEW regularly, so now I will be focused primarily on the Stinger's shoes whenever he's on, I guess.
Also, I don't see myself getting a Darby figure anytime soon, so this will have to do for now.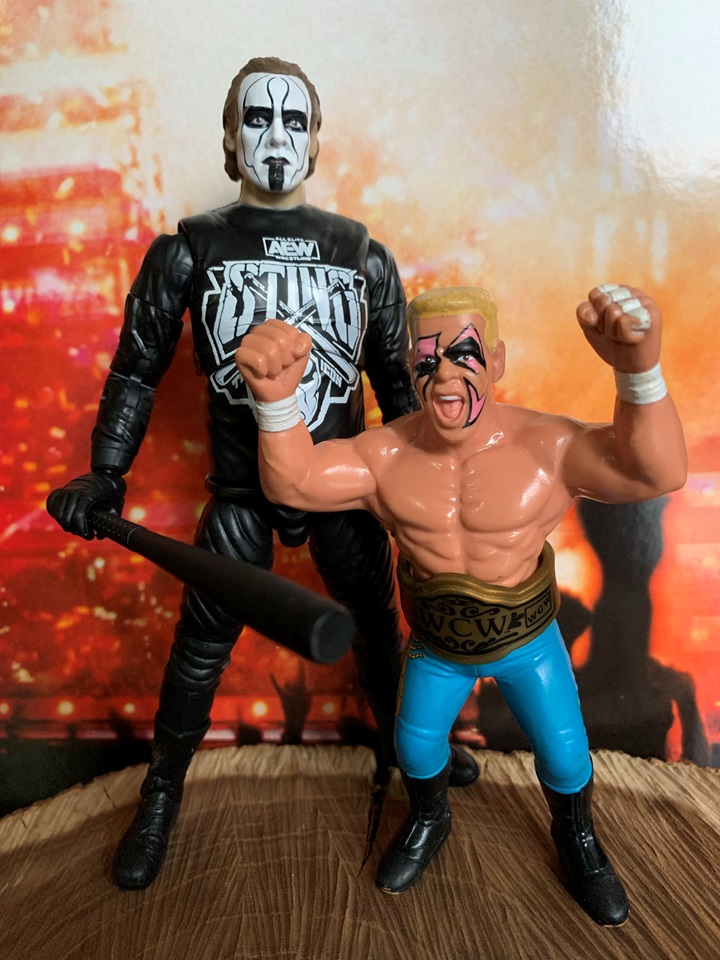 xx
Lastly, Nitro Girl Chae has joined Instagram to promote her new business Ring Along and frequently posts some gems from her time in WCW. Over the weekend, it seems like there was a mini Nitro Girl reunion as Spice, Fyre, Chae and Tygress got together to shop, drink, and serenade the Internet with a rendition of their Diversity 5 tune "Shake Me Up":
Sharmell is the only member of the girl group not present here, but she's done mini reunions with them in the past for her and her husband's promotion here in Texas, Reality of Wrestling. Neat little surprise to come across this weekend! Maybe it's time to record another EP?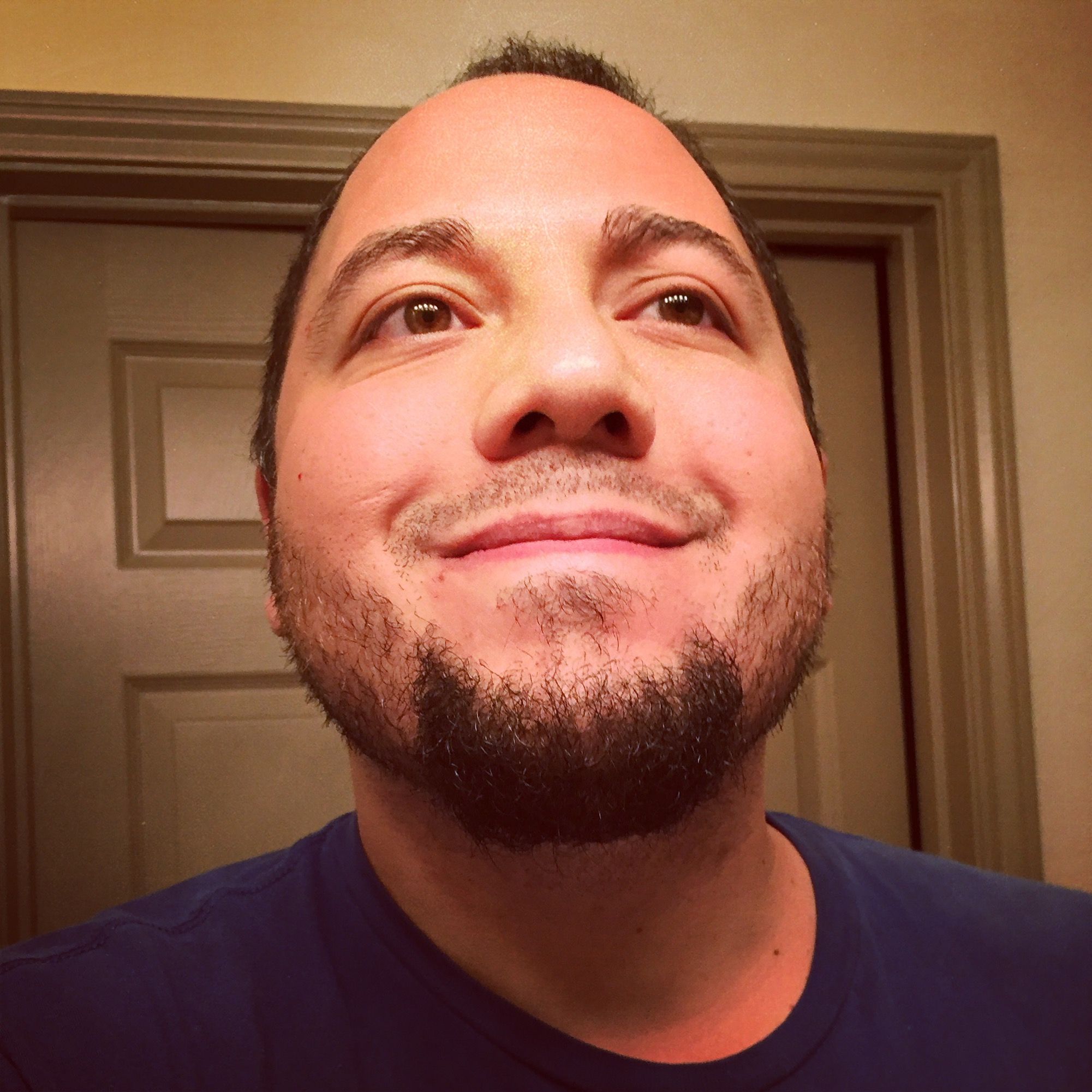 38-year-old World Championship Wrestling fanatic/collector/hoarder. Safety officer by day, scanner of wrestling magazine by night.
He's got posters on the wall, his favorite rock group's KISS.