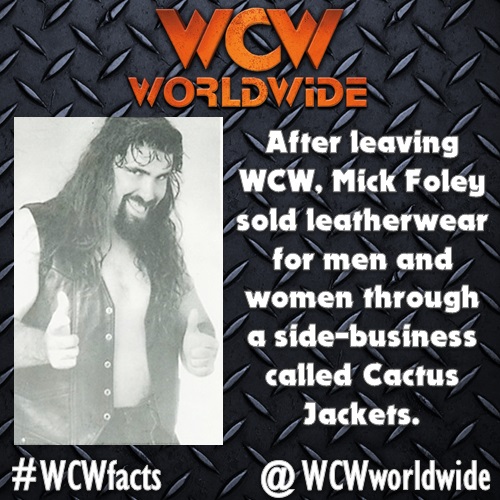 As weird as it may sound, it's true. Flipping through my copy of Have a Nice Day! seems to yield zero references to this Mick Foley side-project, but I'm currently holding in my hands an official Cactus Jackets catalog from mid-to-late 1994: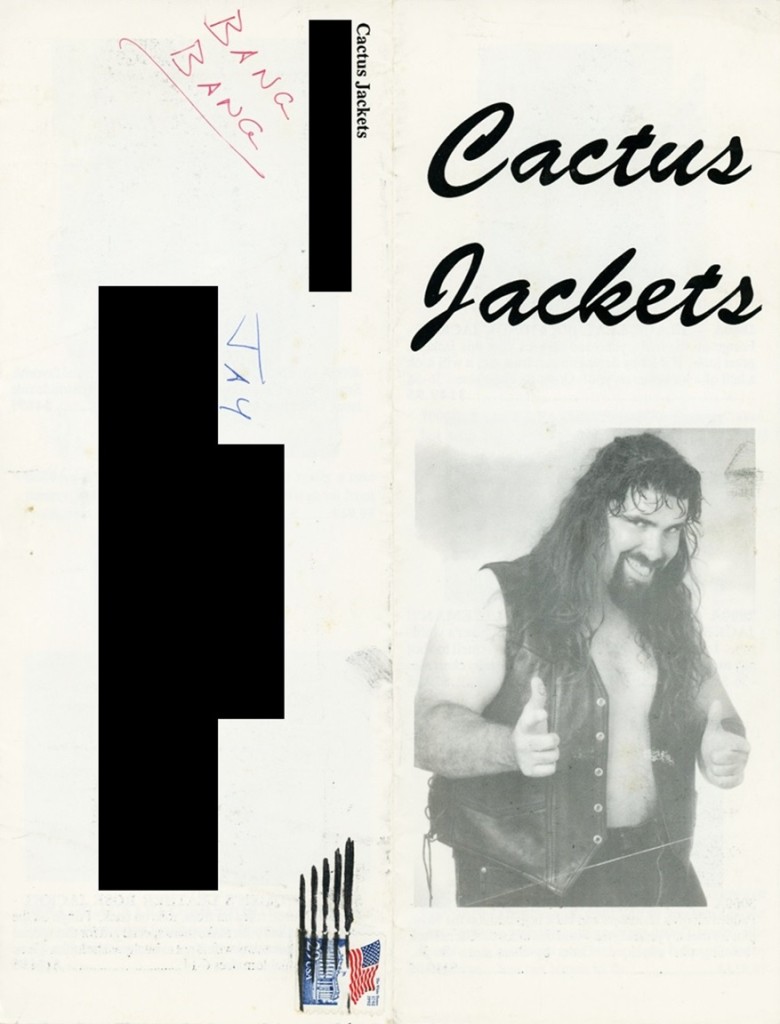 In fact, the only thing I could find online about Cactus Jackets was through a copy of the Observer Newsletter from Oct. 31st, 1994 where Dave Meltzer not only mentions Foley's new work, but even throws in a special deal:
"Speaking of Cactus Jack, he's opened a side business selling leather biker jackets and vests. For a catalogue send to Cactus Jackets, [address removed] and he's offering a 10% discount if you write and say you're an Observer reader."
The catalog itself is pretty slim but Mick Foley seemed to have offered a variety of items for both men and women, with himself and his lovely wife serving as the models. Make sure to read the captions as it's pretty obvious who was in charge of the write-ups: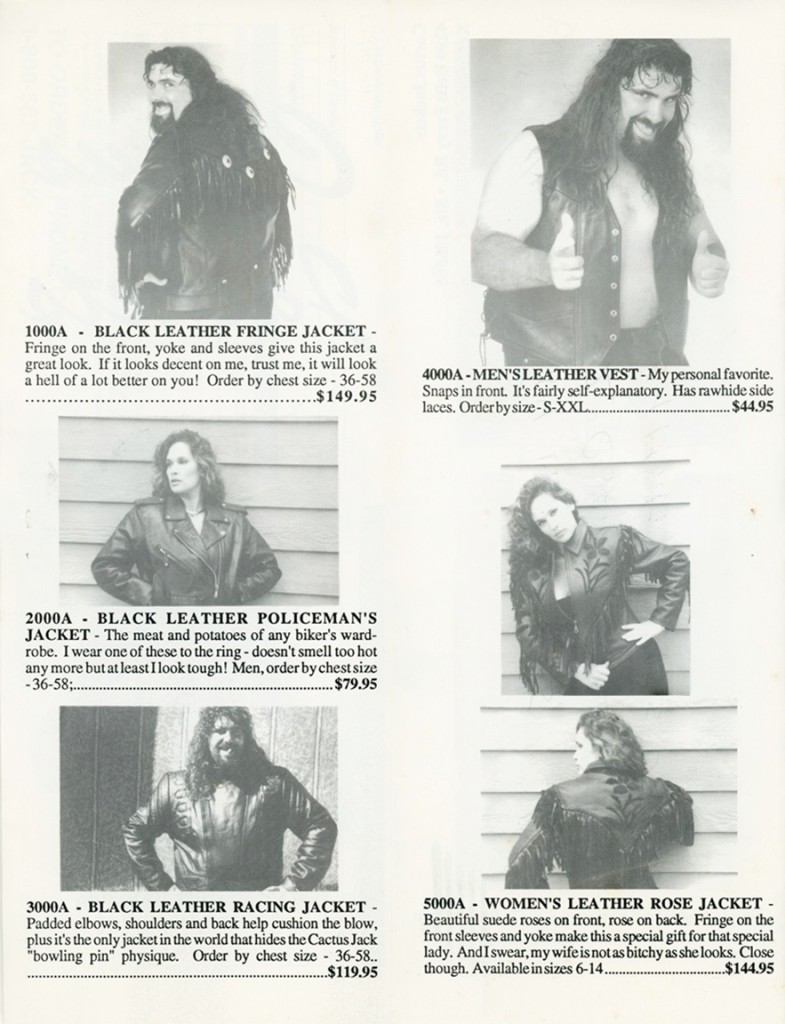 The best part of the entire Cactus Jackets catalog is the brief message under the order form where Mick Foley actually explains why the hell he's even involved with such a weird venture (and even adds a bonus autograph):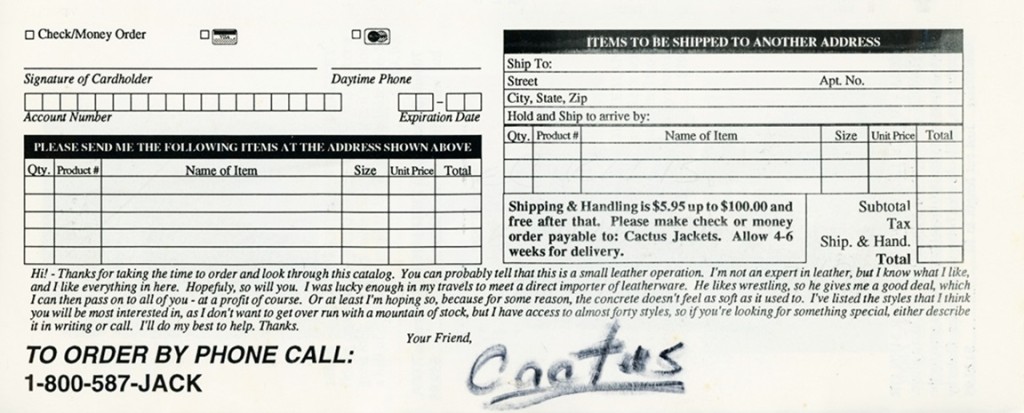 Seeing how I have never seen or heard a Mick Foley interview where he discussed Cactus Jackets, I assumed that he must've taken a massive hit with this. By the time that this shop was up and running, Foley would have already started to be a part of Extreme Championship Wrestling, but maybe this was a backup plan if ECW didn't work out for him financially. I reached out to Mick to see if he ended up getting stuck with an colossal excess of leather goods after his brief stint as a leather-man:
"It was far from a success. We swallowed some inventory, and lost a little money – but nothing too bad."
Owwww, have mercy!! Full catalog down below: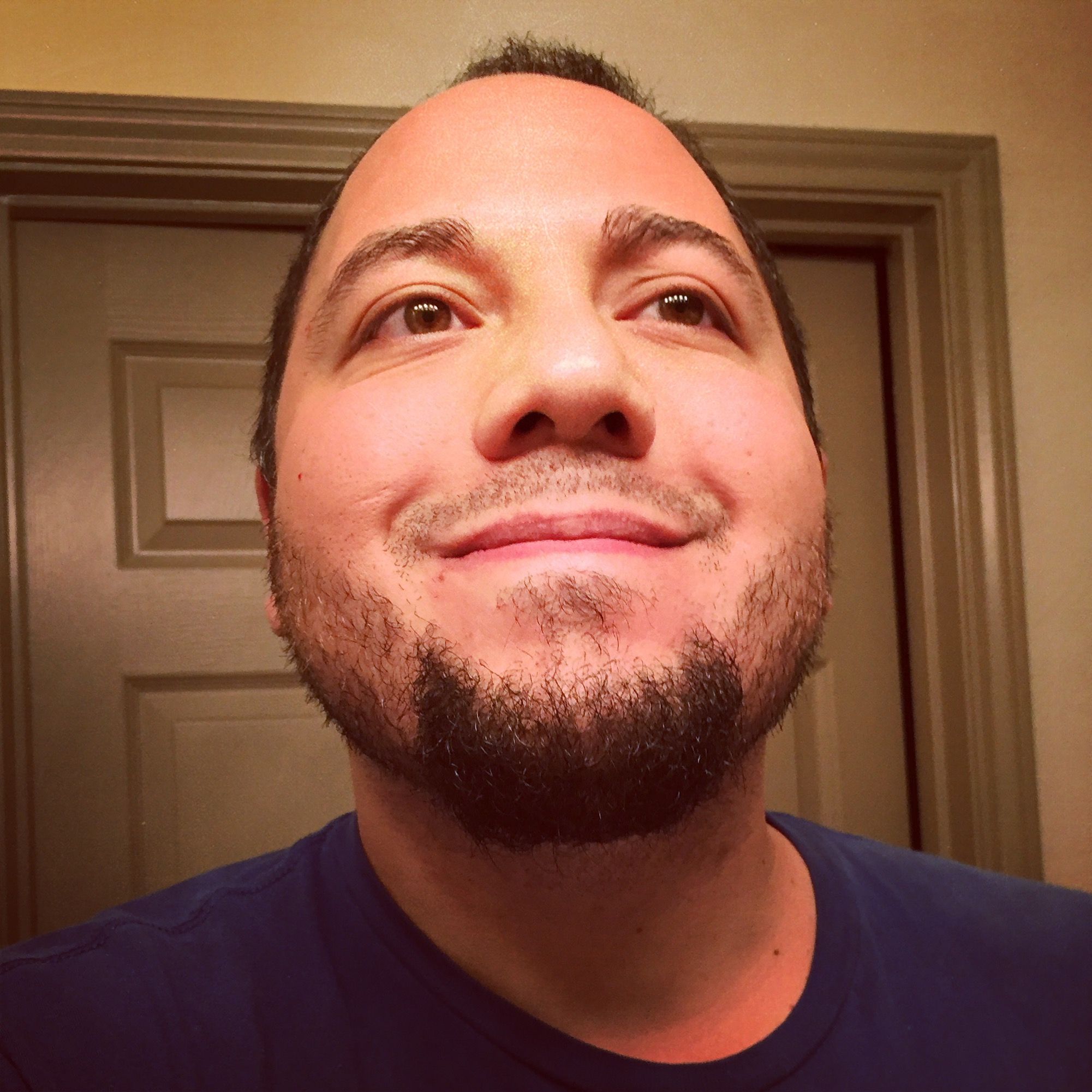 38-year-old World Championship Wrestling fanatic/collector/hoarder. Safety officer by day, scanner of wrestling magazine by night.
He's got posters on the wall, his favorite rock group's KISS.