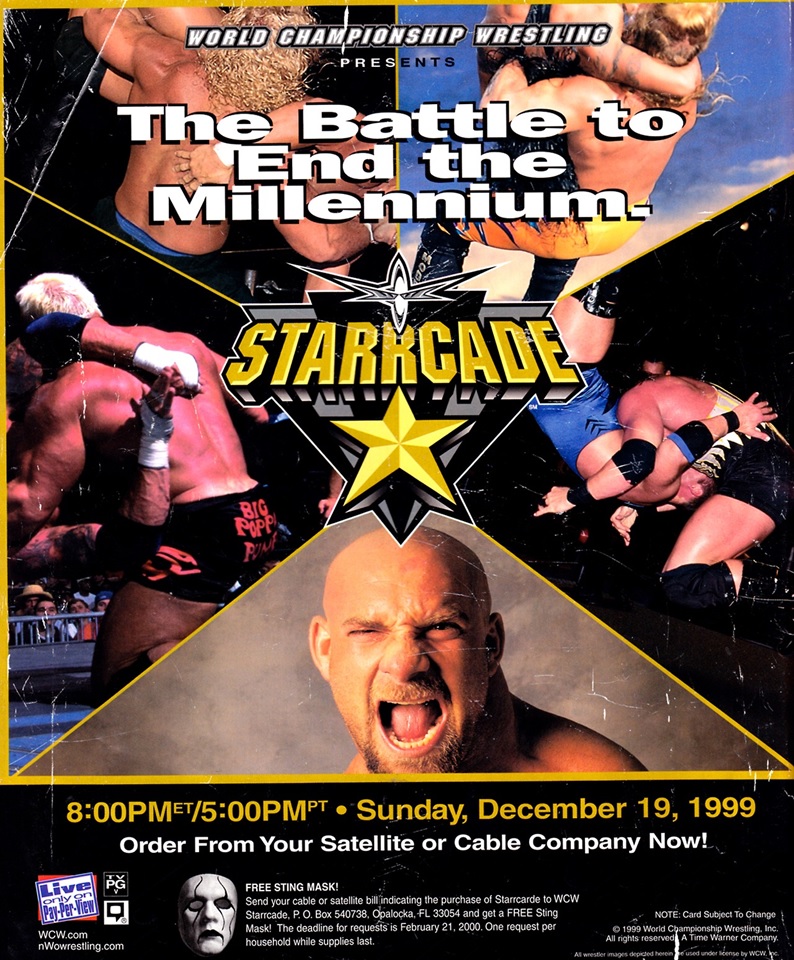 Just because you book a completely stacked pay-per-view, it doesn't mean that it'll be any good as thirteen matches might have been a bit much for this Vince Russo Starrcade.
Growing up on World Wrestling Federation tapes from Blockbuster made me a fan of Bret Hart.  Not only did his technical wrestling skills make him stand out to me as a child, but Bret's Sharpshooter finisher was something so simple to apply that I could very easily use it against my younger brother, which made Bret the best in my eyes. Getting to see him in WCW years later was always a thrill, and I remember saving up my cash to buy Starrcade just to watch "The Hitman" defend his WCW World Heavyweight Championship against a guy that would most likely destroy him inside the ring.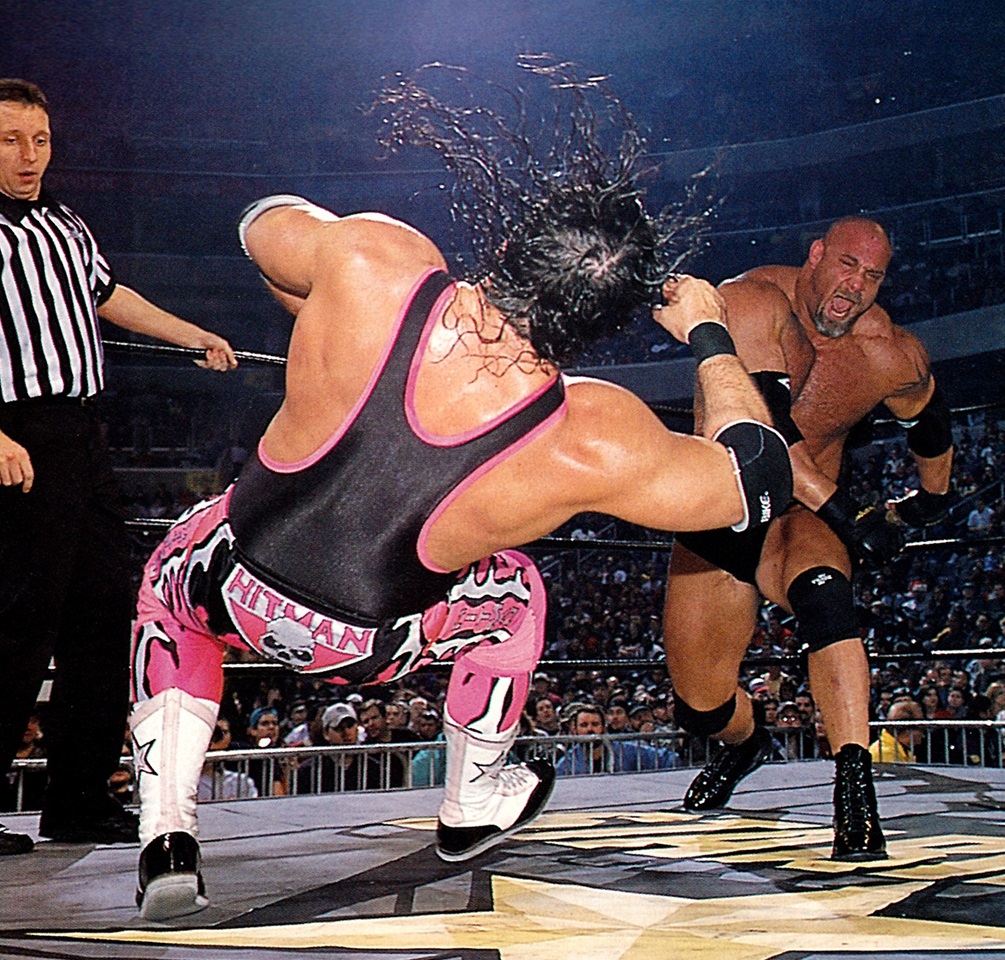 Bret Hart on his match with Goldberg, taken from Hart's autobiography Hitman: My Real Life in the Cartoon World of Wrestling:
"Starrcade '99 came on December 19th, 1999 at the MCI Center in Washington, D.C. I sat on my bench strapping on my knee brace, wrapping my battered wrists and knees. My ribs were sore from Goldberg spearing me; they'd been tender for at least ten years, ever since Dino Bravo knocked me into that steel fence back in 1989. I stretched and paced as I waited for my match with Goldberg. 'Whatever you do out there, Bill, don't hurt me,' I said. I really wanted this to be a great match."
"The storyline called for the referee to get hurt and be replaced three times, with Roddy [Piper] coming out at the end. After wiping out the first ref, Goldberg and I brawled out on the floor, but once the replacement ref showed up, Goldberg tossed me back in the ring, like a suitcase. He reminded me of the gorilla on that old Samsonite luggage commercial. Then he had me backed into a corner and drilled me with an elbow smash that I can only compare to someone swinging a pillowcase full of bricks. It was a stiff blow that left me dazed. Goldberg knew it too and whispered in my ear, 'Sorry, brother.'
He grabbed me in a front face lock and wrenched me backwards, wiping out the second referee. I was still groggy as I pulled myself up, and I barely moved out of the way in time as Goldberg charged me in the corner, nearly hitting his head on the post. The impact shook the whole ring, and he was lucky he didn't really hurt himself. I slid out to the floor and pulled his legs toward the post to do my figure four around the post. I threw one foot up on the apron and felt Goldberg grab it like I'd told him to, but when I fell backwards he let go! My head thumped hard on the padded floor and all my weight buckled on top of me like an accordion. The crowd was chanting 'Goldberg!' as I pulled myself up. I had to carry on. This was my heat.
To give myself time to recuperate, I rolled Goldberg in and began fiercely working his leg — neither the crowd nor Goldberg had any idea that I was hurt. He snatched me by the throat and gave me a couple of punches as the third referee tried to break us up. I snapped a boot into his knee, fired him into the ropes and as he reversed me, I heard him call, 'Watch the kick!' I had no idea what kind of kick he meant and there wasn't much room coming off the ropes. Goldberg was standing in the middle of the ring, standing sideways to me, and his right foot flew just under my right hand, which I'd thrown up in an attempt to shield my face.
WHAAAAM!
I felt like someone chopped me with a hockey stick, an agonizing blow that sent me crashing to the mat where I lay holding my neck just behind my right ear at the base of my skull.
I was thinking, I've got to get up for the finish,… but I can't remember what it is!
I got up anyway, just in time for Goldberg to spear-tackle me like someone running me over with a car. The ref was still down and Goldberg played to the crowd. Right on cue, out came Roddy, doing his best John Wayne imitation, making his way down the aisle in a referee shirt. I have a foggy recollection of clipping Goldberg from behind and quickly twisting him into the sharpshooter. The crowd was confused when Roddy didn't even wait for Goldberg to give up to signal for the bell. When Roddy took the belt and headed back down the aisle, I was confused as the booing fans. I jumped out after Roddy. I felt nauseous, and my head was throbbing and my vision blurred, but I managed to race up and grab him before he cleared the curtain, where he handed me the belt. On autopilot, I followed the script, but I was totally out of it as I stumbled through the curtain.
I was dazed and glassy eyed and my neck was killing me. The dressing room was almost empty because the boys had rushed to beat the crowd out of the building, except for Roddy and the WCW trainer, Danny Couch Young. I told Danny I had hurt my neck, and he apologized because all he could do was hand me a few packets of Advil. I was in such a fuzzy state of mind, I barely remember handing Marcy the car keys because I knew I wasn't capable of driving back to the hotel. As we made out way through the dark, in an icy rain, I was slurring my speech and Marcy was very worried. She wanted me to see a doctor, but I thought — in the way you think when you've just suffered a severe concussion only you don't realize it yet — that I'd just take it slow and see how I felt in the morning."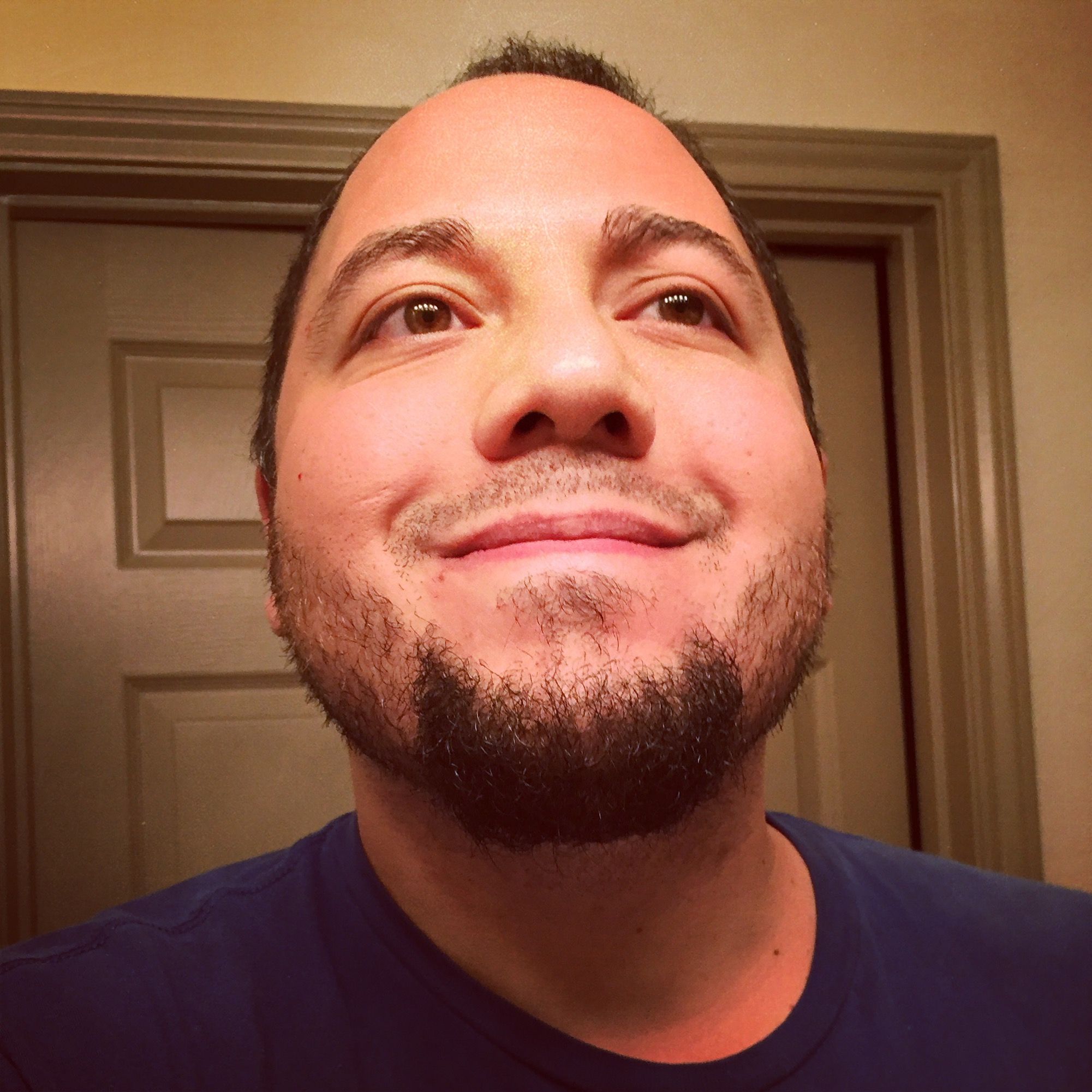 38-year-old World Championship Wrestling fanatic/collector/hoarder. Safety officer by day, scanner of wrestling magazine by night.
He's got posters on the wall, his favorite rock group's KISS.