In 2015, WWE Network gave its viewers unprecedented access to its Performance Center through the show Breaking Ground. Fans saw how WWE's developmental wrestlers prepared for eventual superstardom.
Throughout the 1990s, the only widely publicized Performance Center was owned by WCW and called the Power Plant. Frequent ads for the Power Plant would air on its television programs to recruit new prospects. Other than quick clips during these spots, we never did see much of the enigmatic training facility.
That brings us to the February 19th, 2000 edition of WCW Worldwide. At this point, the show was mainly a recap show with an exclusive match or two each week. Throughout this episode, Scott Hudson and Bobby Heenan set out to pay the Power Plant a visit. A skeptical Heenan didn't believe Hudson's instructions that the Power Plant was twenty feet from the studio and instead wandered up and down the halls of WCW's warehouse and office carrying around a giant map.
Eventually, they meet each other at the Power Plant where Paul Orndorff is in the middle of running a session where we see Shawn Stasiak (after a run in the WWF). An inspired Heenan decided he wanted to hit the weights but had trouble bench pressing approximately 65 pounds.
Obviously none of this was ground breaking, but it sure was fun to have Bobby Heenan get to show his weasel side for one of the last times in WCW. Plus, we saw some pretty rare scenery and who wouldn't love to have one of those giant WCW banners hanging in their homes?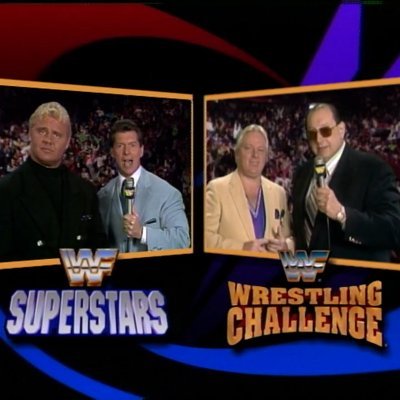 A Gorilla Monsoon mark who has a YouTube channel that ironically features more WCW matches than WWF ones. @Monsoon_Classic