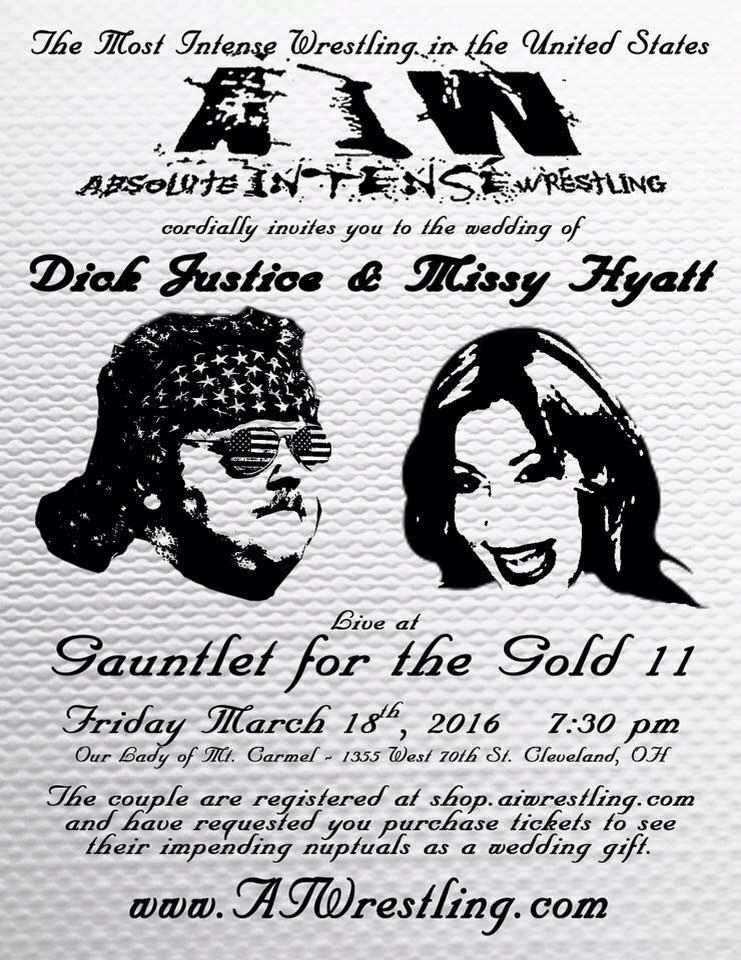 You read that right, WCW's Missy Hyatt is tying the knot this Friday night in Cleveland, OH (Our Lady of Mt Carmel – 1355 W 70th St) at 7:30pm as part of Absolute Intense Wrestling's Gauntlet for the Gold event.
After a six-man tag team match also involving Col Rob Parker took place, Supercop Dick Justice proposed to Ms. Hyatt in front of a jam packed crowd in Cleveland this past February. A "YES!" chant then broke out, and Hyatt enthusiastically obliged. They will be getting married on March 18th. We all know how wide open the possibilities are when it comes to wrestling weddings, and I have a feeling this is one you will not want to miss!
Also appearing will be Pentagon Jr, Zack Sabre Jr, Johnny Gargano, Marion Fontaine, Eddie Kingston, Ethan Page, and many more.
Tickets to the nuptials (and the matches) can be purchased at http://www.shop.aiwrestling.com or at the door the day of the event.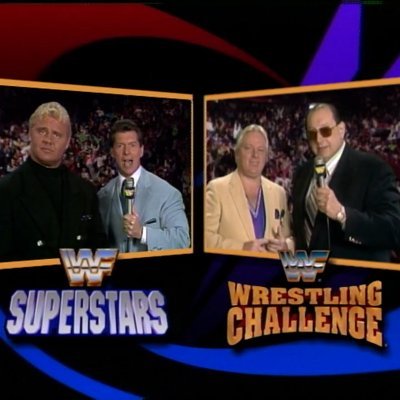 A Gorilla Monsoon mark who has a YouTube channel that ironically features more WCW matches than WWF ones. @Monsoon_Classic