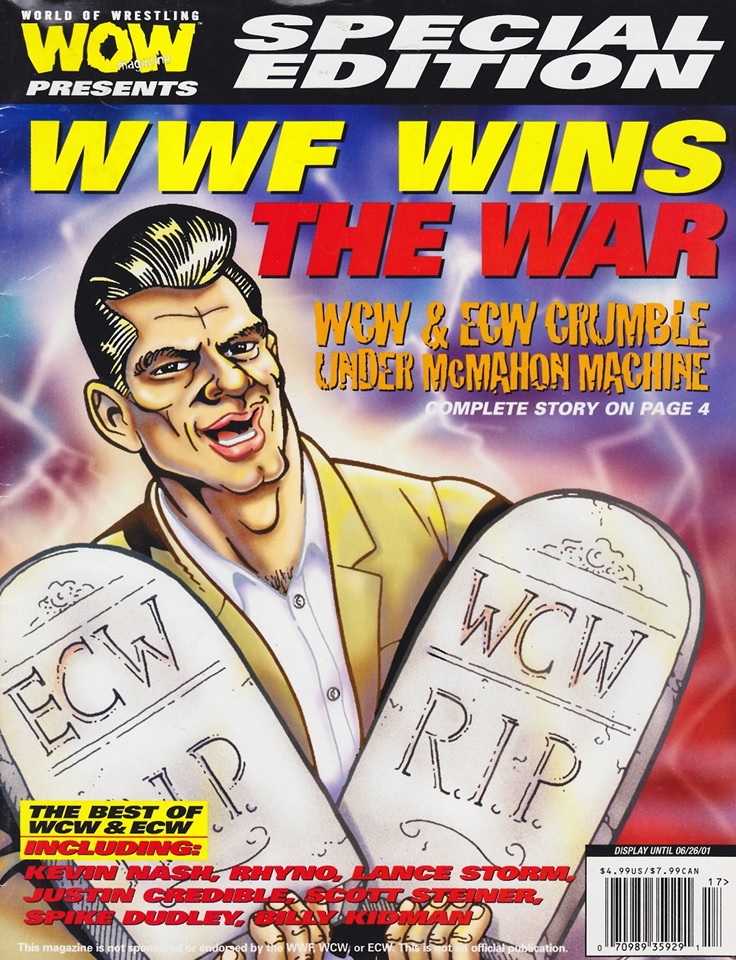 On January 11th, 2001, Fusient Media announced that they were purchasing World Championship Wrestling with the intent to have Eric Bischoff put back in charge of the promotion. Even though it was estimated that WCW lost a little over $62 million (!!!) in 2000, Fusient was fairly confident with their newest acquisition as the plan called for a full-stop WCW season finale before rebooting several weeks later with an entirely revamped look. The idea was to stop WCW as a touring company altogether and instead have weekly shows taped at a highly trafficked tourist areas like Las Vegas or Orlando, FL.
Unfortunately, the entire WE BOUGHT WCW press release by Fusient was made a bit too early as the deal started to fall apart mid-February. Even though Easy-E had started to run WCW programming again with his hand-picked team (including John Laurinaitis as head booker), the Fusient sale was never completely finalized. Once one of the major money backers were made aware of WCW's dismal financial situation, they pulled their support and almost caused everything to unravel immediately for Bischoff and Fusient Media.
However, the final nail in the coffin for the Fusient deal occurred on March 19th, 2001 whenever the newly named head of TBS Jamie Kellner flat out cancelled both WCW Monday Nitro and WCW Thunder as he felt that professional wrestling had no place on his networks. Without any television time to air World Championship Wrestling programming, the value for WCW dropped immensely, leaving the company to be easily picked up by an interested party who was watching the deal intensely from afar.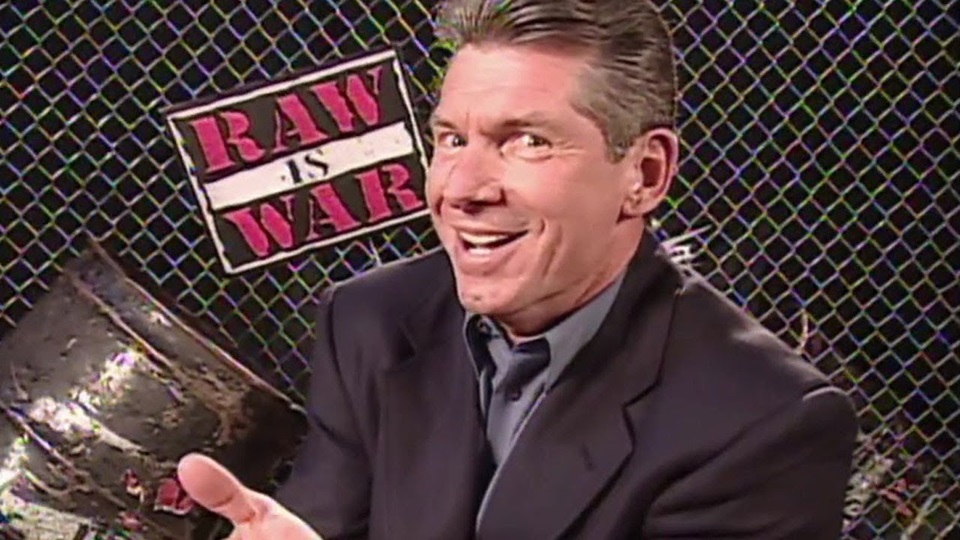 Just like that, Vince McMahon announced his purchase of World Championship Wrestling on March 23rd for an amount that was somewhere close to $7 million ($4 or $5 million for the tape library, WCW branding and assets and a couple more million to clear up lawsuits tied to the defunct promotion). Vince McMahon publicly addressed fans of World Championship Wrestling on the opener to the final episode of WCW Monday Nitro, completely gloating in-character over his victory.
The original working plan was to keep WCW around as a fully operational touring promotion after the buy-out. The WWF set up a 11pm to 1am Saturday night time-slot on TNN for potential WCW programming and even went as far to poll WWF.com readers on possible TV show names (see below). Throughout all of the meetings and talks with former WCW talent, the idea of relaunching World Championship Wrestling under a WWF banner looked like it was going to actually happen.

By June, WCW started to reveal itself as an invading brand on WWF television and it all seemed to be a go but ultimately, everything came apart for multiple reasons. Two years ago, a former WWF video editor uploaded a 30-second advert promoting the relaunch of WCW along with a tour date for June 27th, which showcases how reluctant the WWF were to actually go ahead with this reboot as the live-event never took place. A Buff Bagwell vs Booker T main event on the July 2nd RAW did no favors for WCW either as the match-up completely bombed, forcing the WWF to draw up a new battle plan. The invading WCW entity had ECW wrestlers mixed into them the following week as a last ditch effort to salvage the storyline, and all backstage talk of giving WCW talent it's own show or even an hour on RAW/Smackdown was DEAD.
The WWF had bought a damaged brand and even though they thought that fans would buy into their own relaunch of the promotion, it just didn't take without main event stars like Goldberg, Scott Steiner or Sting leading the charge against the WWF. I imagine that the failures with WCW were corrected years later whenever ECW had a relaunch through the WWE, but again with that, the entire concept fizzled out soon after it's start date. In the end, maybe we're all better off with the way everything fell into place, without us having to live through a period of WCW Hard-On Saturday Night being televised on TNN. Maybe WCW did such a great job killing itself off in its final years that it saved us from any more humiliation that could've occurred with a WWF-produced WCW show with super-serious Lance Storm as it's main event star??
Or maybe we missed out on some awesome television with Lance Storm super-kicking and single leg Boston-crab submitting everyone for an all-new, re-energized WCW brand??!
Guess we will never know.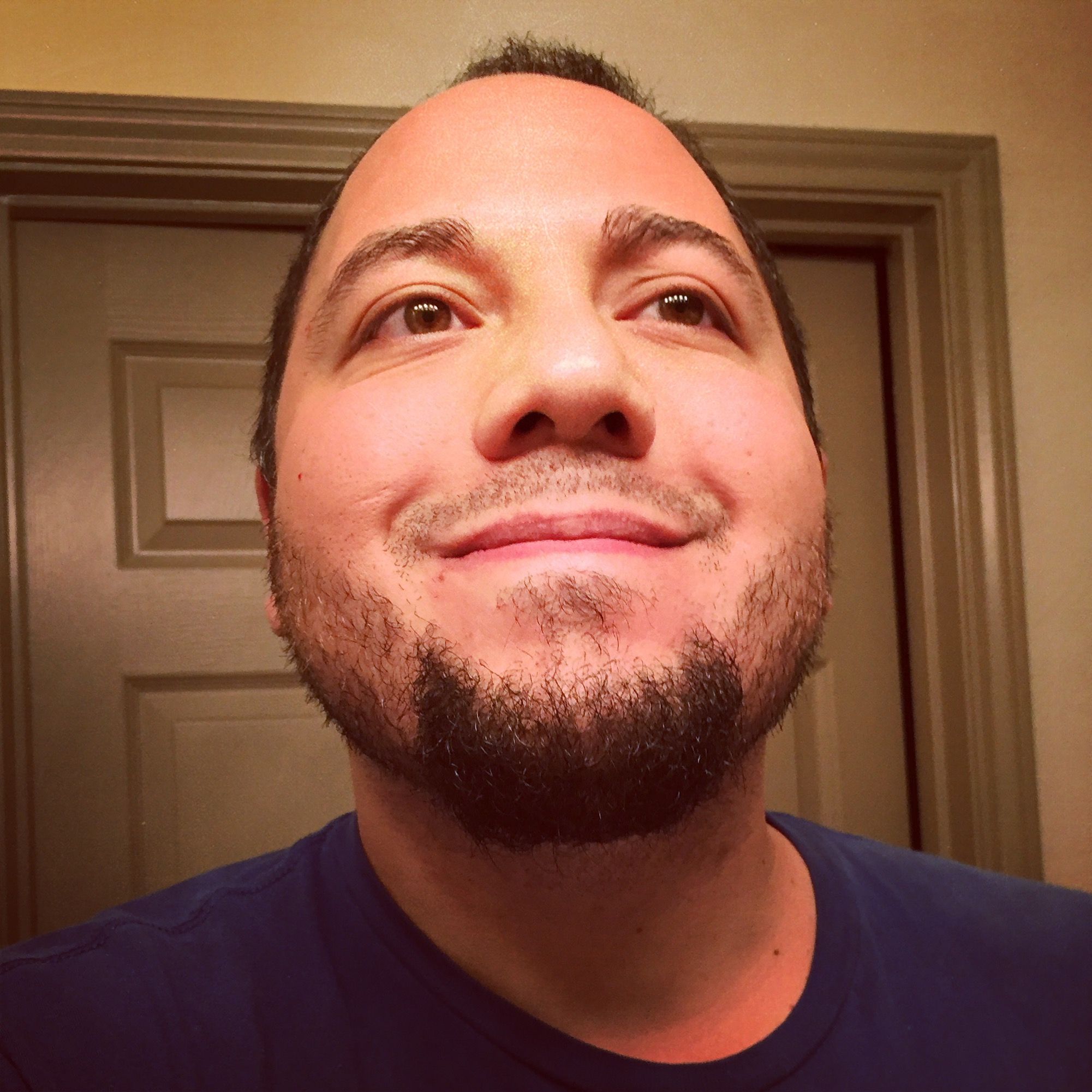 38-year-old World Championship Wrestling fanatic/collector/hoarder. Safety officer by day, scanner of wrestling magazine by night.
He's got posters on the wall, his favorite rock group's KISS.