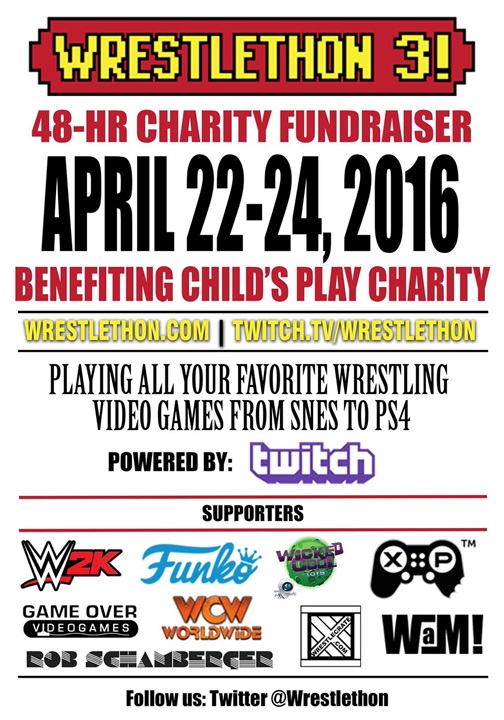 I'll be part in this year's WrestleThon, a 48-hour wrestling video game marathon streaming on Twitch and taking donations for Child's Play Charity! 100 percent of the $$$ will be used to gift video games, consoles, board games and toys to various children hospitals across the country. We've got over 70 games to choose from along with various prizes that will be raffled off if you donate more than $5!
Jake has pretty much all of the WWE and WWF ready to go. I've got WCW, Famicom, Virtual Pro Wrestling 64 and more ready to go: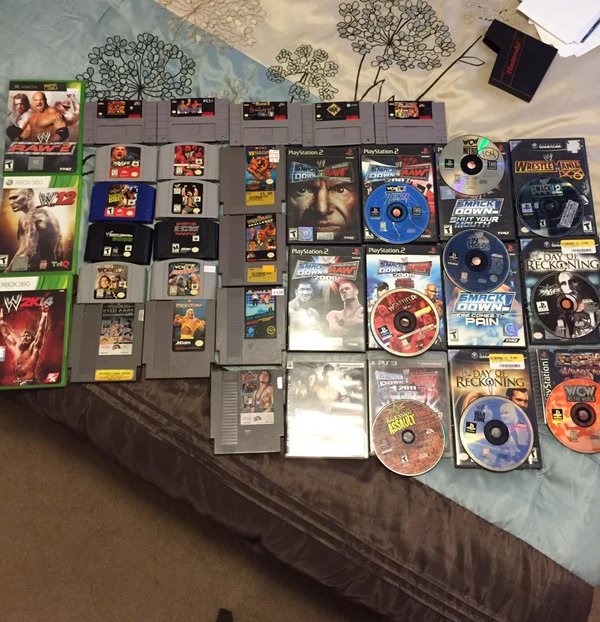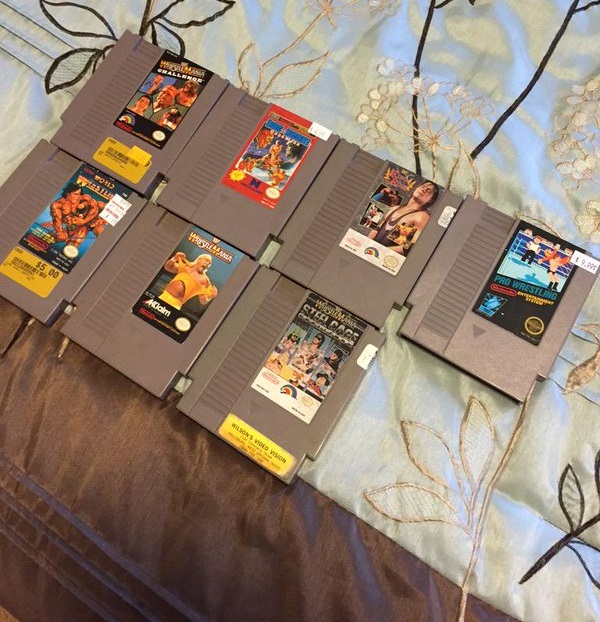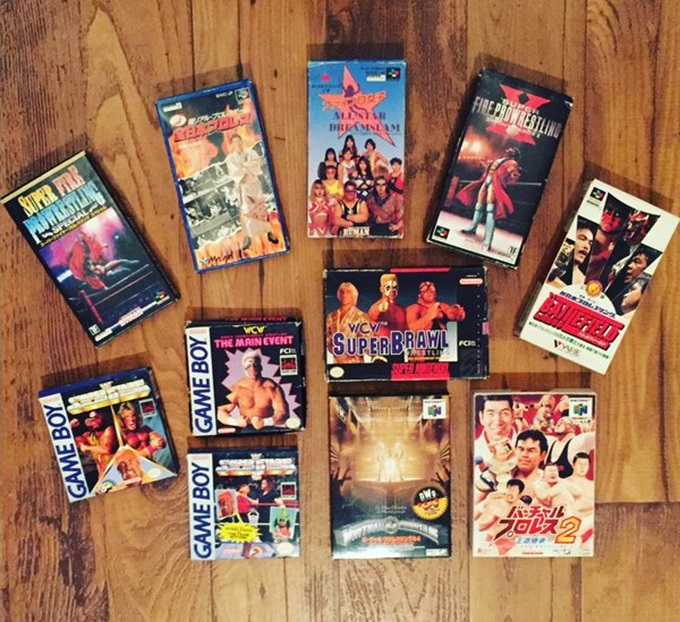 Please join — watch and chat, donate and win prizes, keep us awake when we're playing games at 5 am!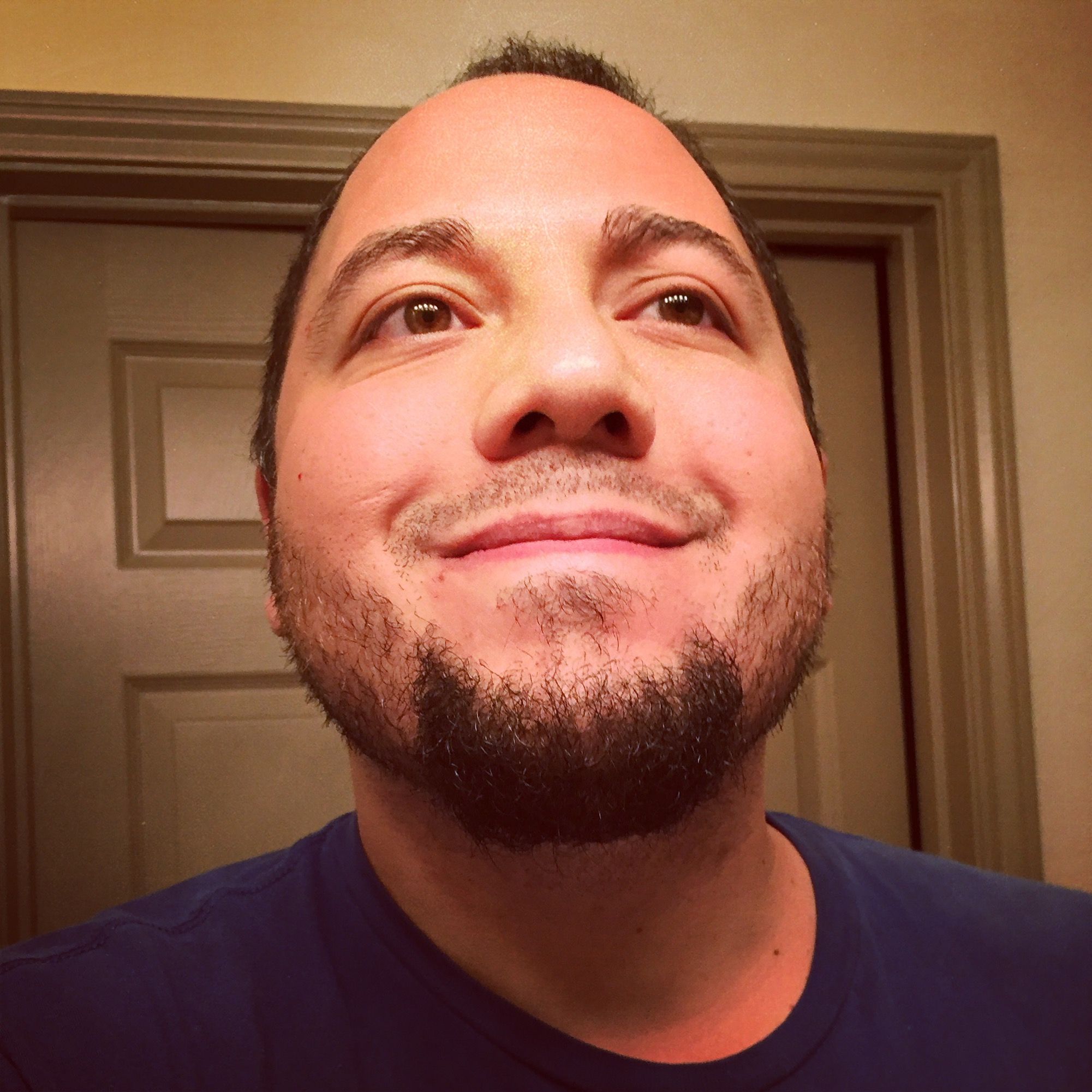 37-year-old World Championship Wrestling fanatic/collector/hoarder. Runs a soil analysis lab in Austin, TX by day and scans in old wrestling magazines by night.
He's got posters on the wall, his favorite rock group's KISS.