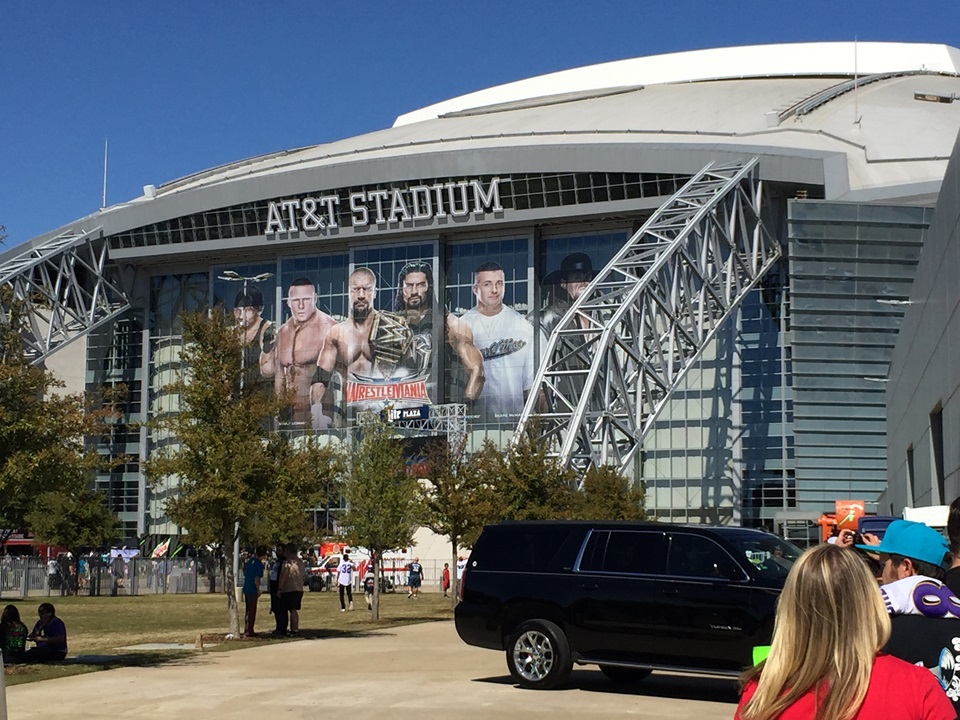 I've been real reluctant to sit down and write out my experiences from WrestleMania. Attending the show live was amazing but due to being relatively new at my current job, I really couldn't drop into Dallas super early and take in EVERYTHING that was the yearly Wrestling Mecca. No NXT shows for me. I missed out on Kaiju Big Battel. Never got a chance to party alongside Dave Metlzer, Big E and Konnan at Walemania.
BUT, I did have a blast going through the wrestler swap meet known as WrestleCon (Pics via @EdgarxMendoza)!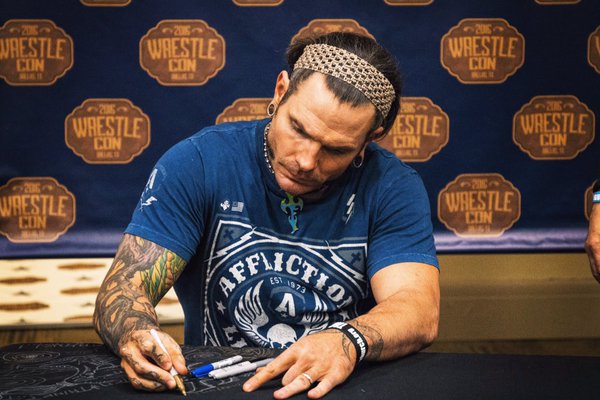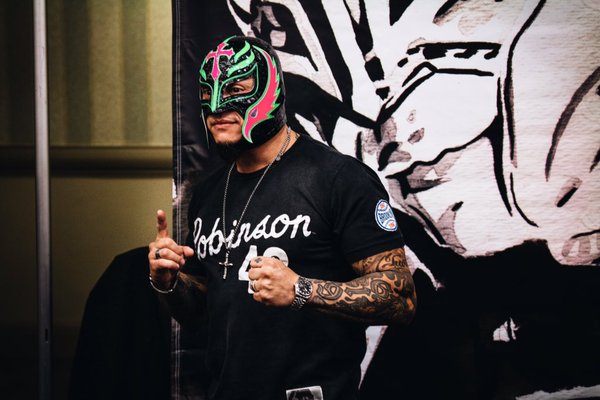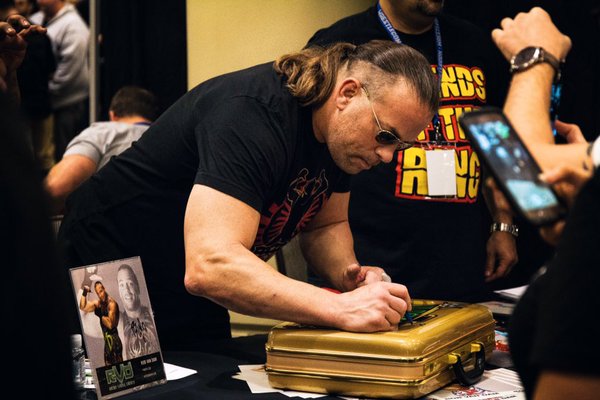 Right off the bat, I knew that WrestleCon was gonna be a ridiculous slog of an event. Every where you looked, wrestlers were standing behind their merch booths selling gimmicks and handshakes to anyone with the cash. Shane Douglas and Honky Tonk Man were just standing by the entrance, having a loud conversation about whatever it is the likes of them would talk about. Tully Blanchard watched the chaos from afar with his wife while Vince Russo and Ed Ferrara posed for photos with a fan a few steps away. I'm not an autograph or picture hound, so I was a bit overwhelmed at the craziness that was all happening in front of me as these wrestling stars I've seen throughout my entire life were. Just. There. In front of me.
I was a little bit overwhelmed, to be honest. I even admitted this feeling to Sonjay Dutt and Brian Myers like a dumbass as I had somehow managed to stop walking for a moment right in front of the Global Force Wrestling booth they were hanging out at. Myers complimented my issue of Pro Wrestling Illustrated (ft. The Diamond Studd!) that I had purchased, and I calmly told him how nuts the entire event was for me. It wasn't until after that I realized that I might have small-timed both him and Dutt with my, "THE MOTHER FUCKING BUSHWACKERS ARE HERE!" exclamations while talking to the both of them like normal human beings, as if their celebrity shine meant nothing to me. If anyone reading this knows them, tell them I'm an idiot, and really like both of them very much.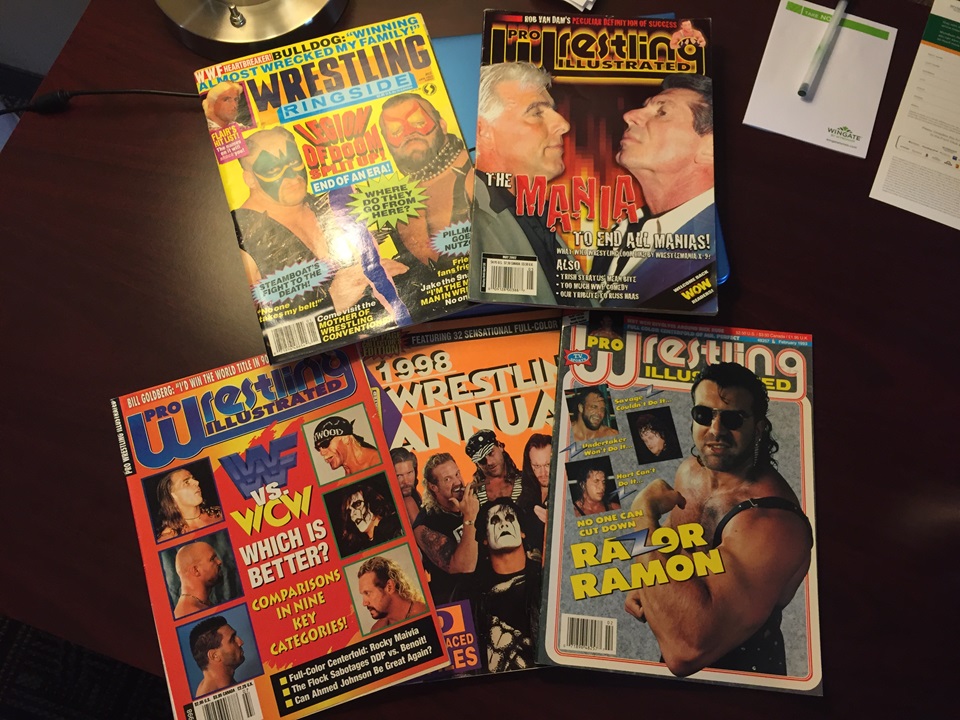 The entire weekend was such an odd event overall, and instead of writing out paragraphs detailing every step I made in Dallas, I'll hit you people with some bullet-points and finish this thing up with a huge photo gallery from Axxess and Wrestlemania. The Hall of Fame section at Axxess had so many amazing pieces of Sting merch and memorabilia that it was tough to tear me away from there, even when I heard Shinsuke Nakamura's music being played in the NXT area. Apparently, the WWE taped a match between Nakamura vs Wesley Blake that might make NXT TV here soon.
Seeing Will Ospreay vs Marty Scurll live at WrestleCon Supershow was amazing
Billy Gunn is super tall and super tan in real life
Being recognized as the WCW guy was super-weird for my girlfriend
Wrestling fans were EVERYWHERE in the city
Seeing a fan with three championship replica belts posing for photos at the Grassy Knoll was HILARIOUS
Found myself two exhibits behind the Ultimate Warrior's widow and his girls at the Dallas Aquarium, almost ruined a photo they were taking with a Hasbro Warrior toy
AT&T Stadium were completely incapable at handling the crowd trying to get into the arena, the horror stories were all true
The Godzilla-Tron above the ring was pretty fucking sweet
The small kid sitting next to me hated Zach Ryder winning the IC title, "YOU'RE NOT EVEN READY TO HAVE THAT TITLE YET! IT'S TOO MUCH FOR YOU!"
Shane McMahon's fall was an incredible event to witness and actually nerve-wrecking whenever I saw how he folded up during impact
Taking part of 100,000 people seemingly all projecting their negativity and jeers toward a single human being named Roman Reigns was pretty spectacular
7 hours of wrestling on one day is way too much for anyone to handle
So, sorry about being so slow to get back into the swing of things here on the site. I wanted nothing to do with wrestling for a while after, still have weeks of RAW I might just skim through the shows here soon: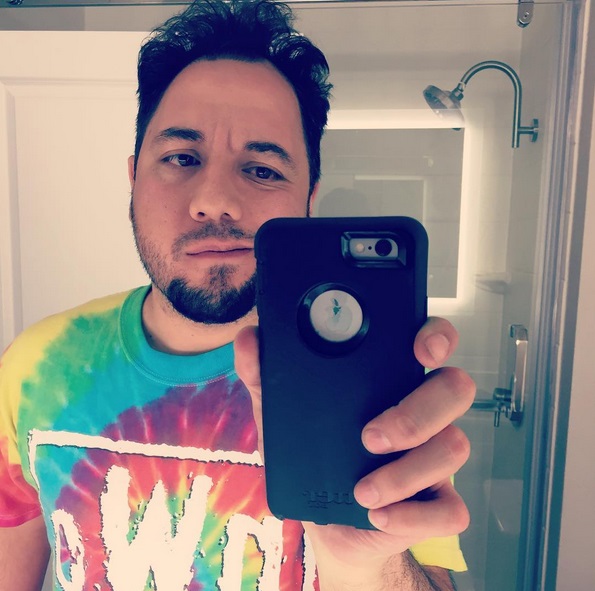 Click through gallery below for all the craziness that was my WrestleMania weekend. Now all I need to do is convince my non-wrestling fan of a girlfriend that doing this all again next year in Orlando is a good idea!
Pray for me. 🙂
WrestleMania Weekend - Axxess, WrestleCon, and Mania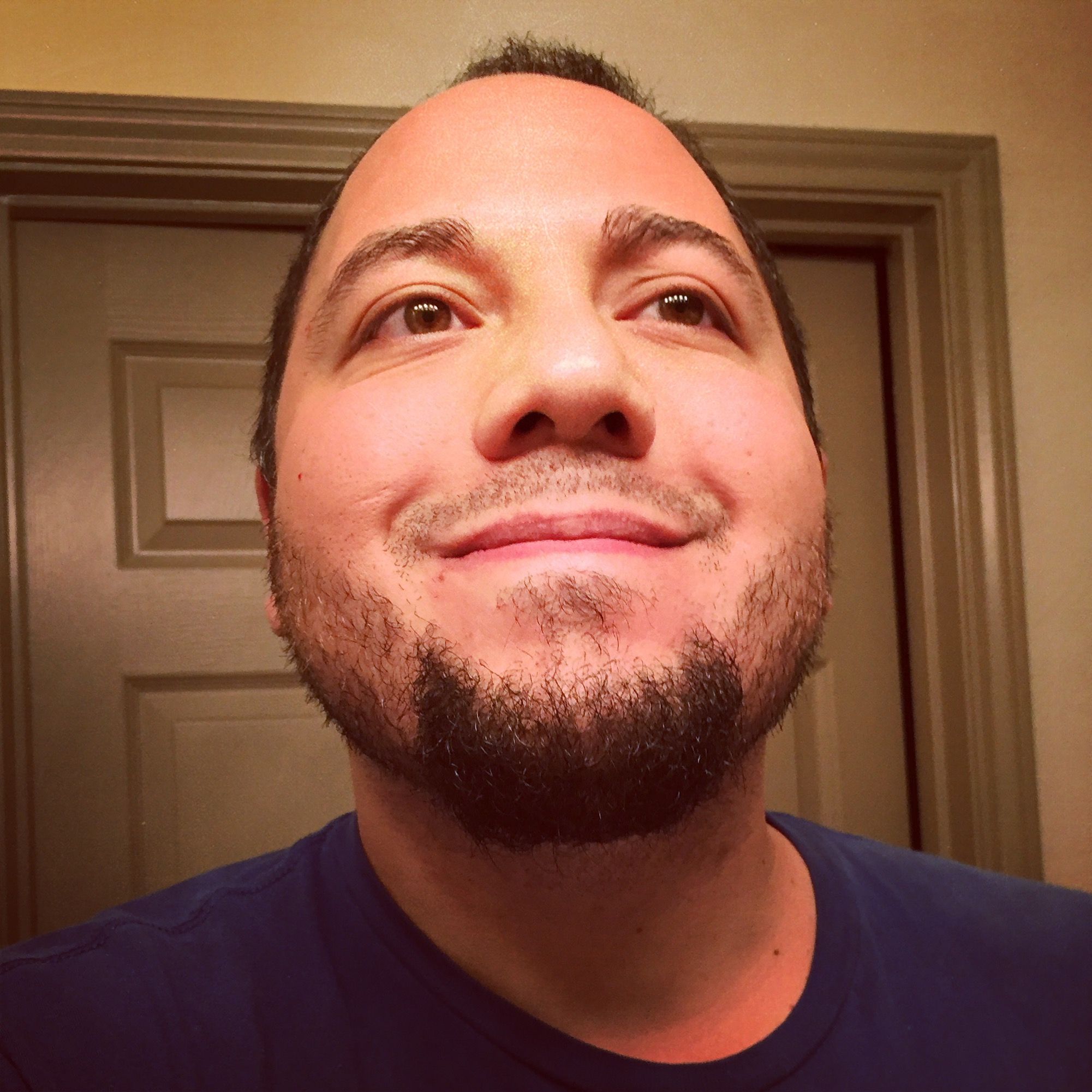 37-year-old World Championship Wrestling fanatic/collector/hoarder. Runs a soil analysis lab in Austin, TX by day and scans in old wrestling magazines by night.
He's got posters on the wall, his favorite rock group's KISS.